Many areas saw their first snowflakes of the season along the Palmer Divide yesterday (10-04-2021) and some areas even picked up a bit of accumulation. Yesterday's storm behaved pretty much as predicted as higher elevation saw snow and a bit of it stuck in places - while lower elevations saw mainly rain and no snow accumulation. Such are these early fall snow storms, sometimes it's a bit too warm for the lower elevation areas to see that snowfall materialize.
For reference, here are the latest snowfall forecast maps provided in our updates: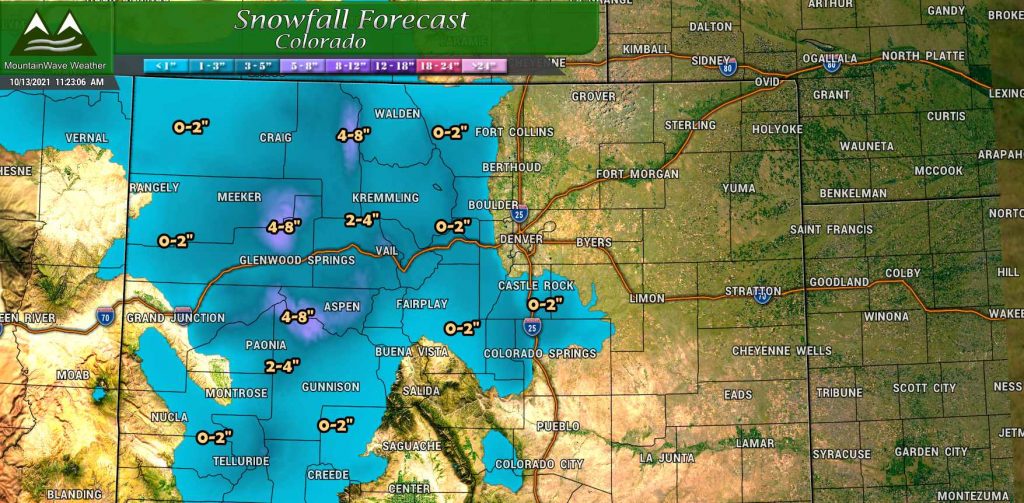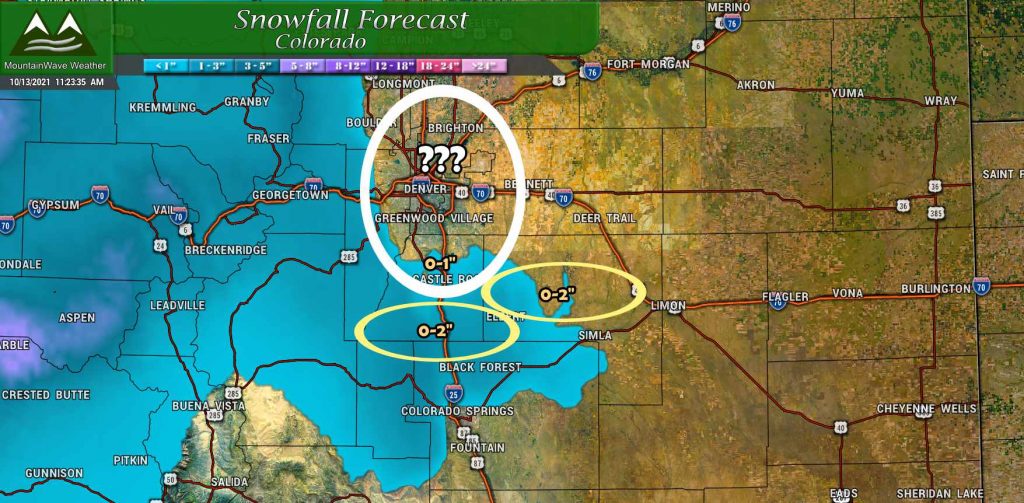 We did put emphasis on the higher elevations of the Palmer Divide as the only areas outside of the foothills that had a chance at any accumulating snowfall. Here's our last couple of updates regarding this storm:
First Accumulating Snowfall for Some! – Thursday/Friday Storm System Updates
Here's the official snowfall accumulation map from NOAA: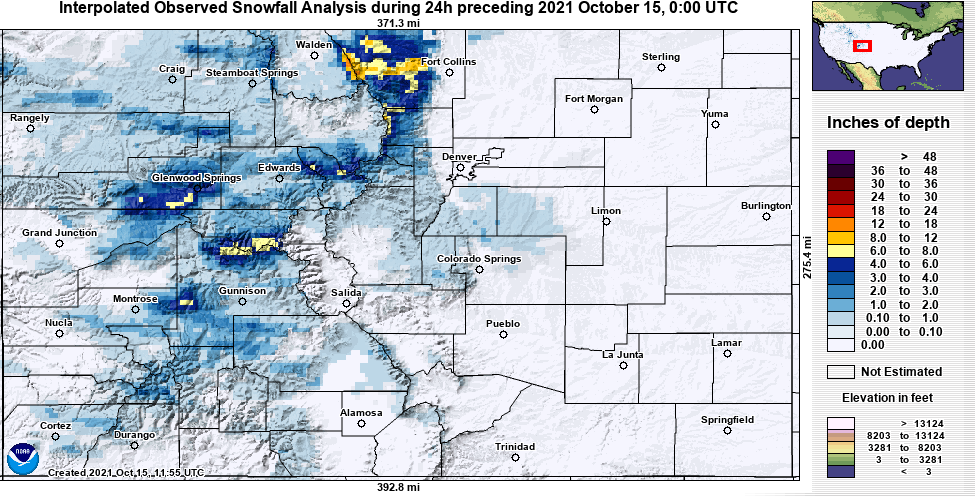 As you can see, the forecast overall was pretty spot on. Many areas of the Palmer Divide received their first "official" snowfall of the season. Areas like Castle Rock and Parker saw a light accumulation mainly on the grass to the tune of 0.5 to 1 inch. Some areas South of town saw 1-2 inches and a few scattered spots in Western Elbert County also pushed that 1-2" mark.
The only area I see that overperformed were the mountains West of Fort Collins. So overall, pretty spot on with this one - we will keep an eye towards early/mid next week for our next storm system. It looks pretty minor at this point in time, but as always I'll keep an eye on it!