Welcome to our brand new experimental long range forecast! I plan to update this at the beginning of each month. Currently it stretches out for 30 days, but plan to add longer range (seasonal) outlooks at some point if possible.
These forecasts are a long outlook and are only updated on the periods defined above. As all forecasts are fluid, this means that if any changes happen we will post about those on the website (usually with an article or post) and these forecasts may not always reflect those changes.
Keep in mind, just like any long range forecast; the further away you get from the forecast time the lower the confidence becomes and lower the accuracy will be. Generally we are decently confident within 10 days, any further and confidence drops unless we see a very strong signal. We will try to explain those details with each update if needed.
30 Day Outlook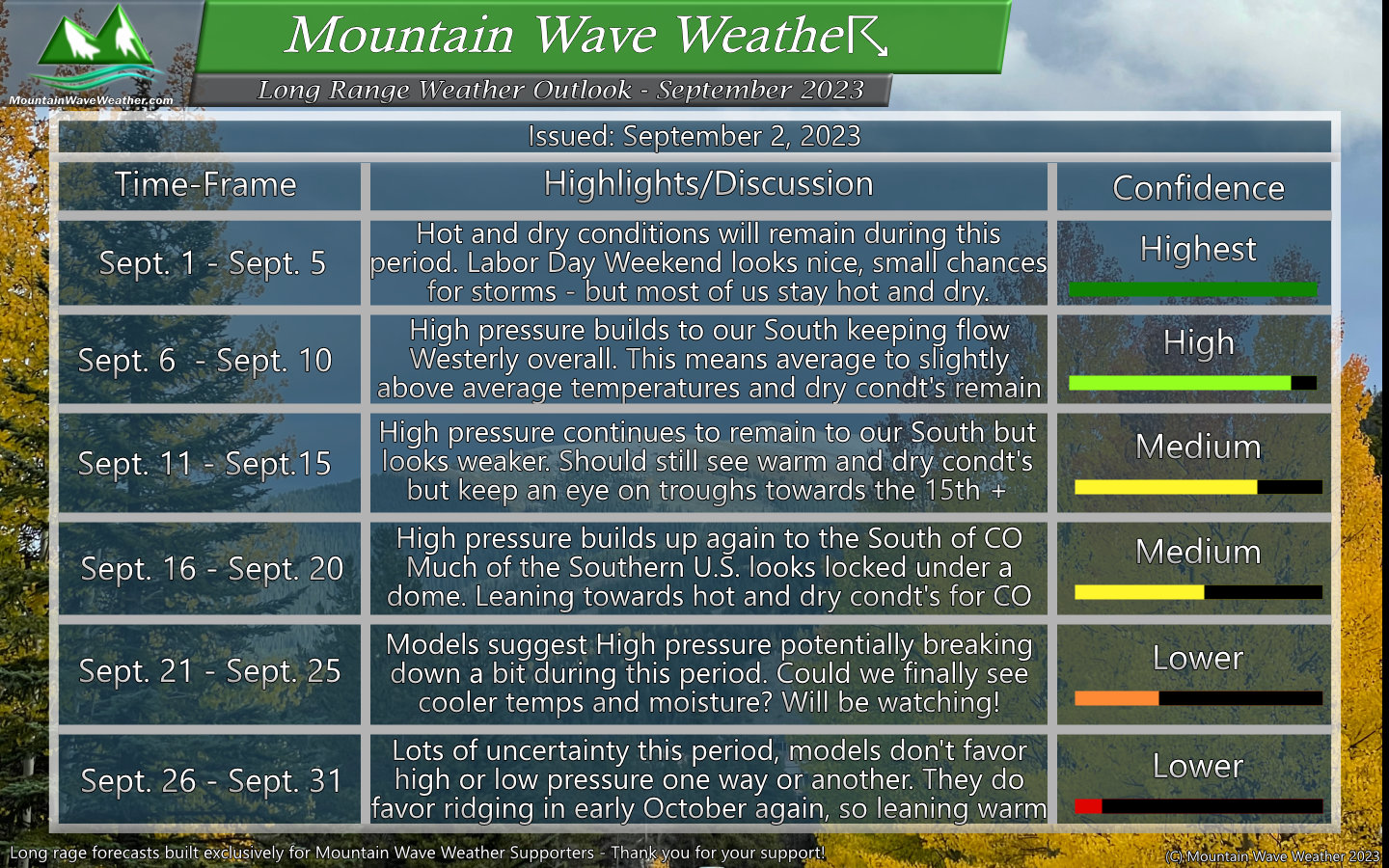 Additional Comments/Discussion
As you'll see in our CPC outlooks and discussion below, December looks to get more active in the weather department after the first week or so. Models continue to suggest a period of unsettled weather for several days thereafter and while a lot of the finer details will need to be ironed out, we are happy there's at least a better chance than we saw with anything in November. Keep an eye on a storm system around December 6-7 and December 11-12... looks like more of a mountain impact (which will be good news for their snowpack) but bigger questions remain on how much (if any) moisture makes it over the Divide and into Denver and the plains.
Honestly the storm system on December 11-12 looks the most promising, but we will see how the details settle out.
For around the Christmas timeframe, models are very much in disagreement on what happens. Some show ridging, others show troughing and as you know that will make a huge difference on what our weather looks like. For the Holiday timeframe, it may be best to just keep an eye on the forecast as we will get a better idea as we get closer as to how the weather will act. The long range modeling is very conflicted after about December 20 through the end of the month.
Here's our CPC charts for the month and our thoughts...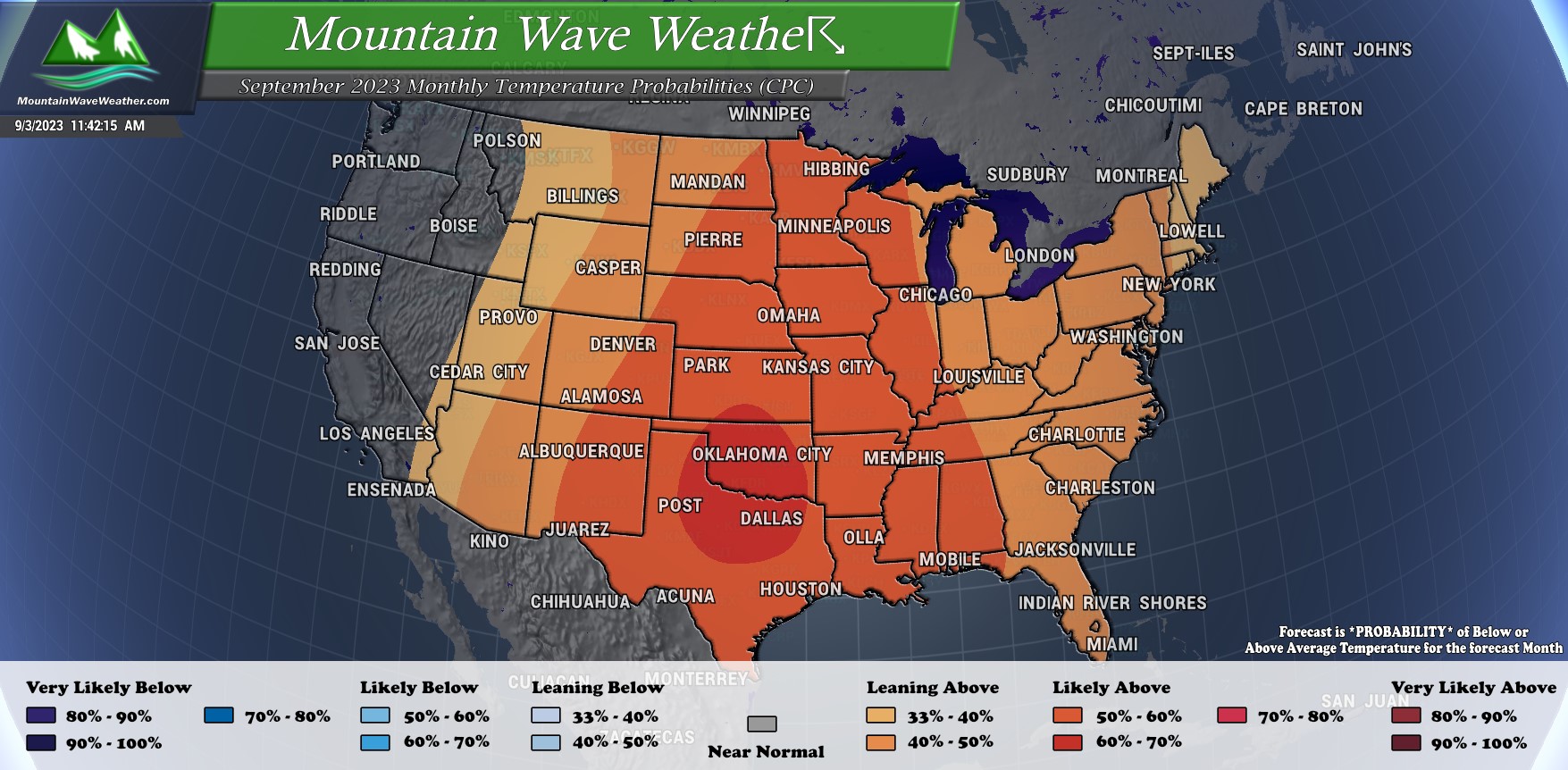 In terms of precipitation: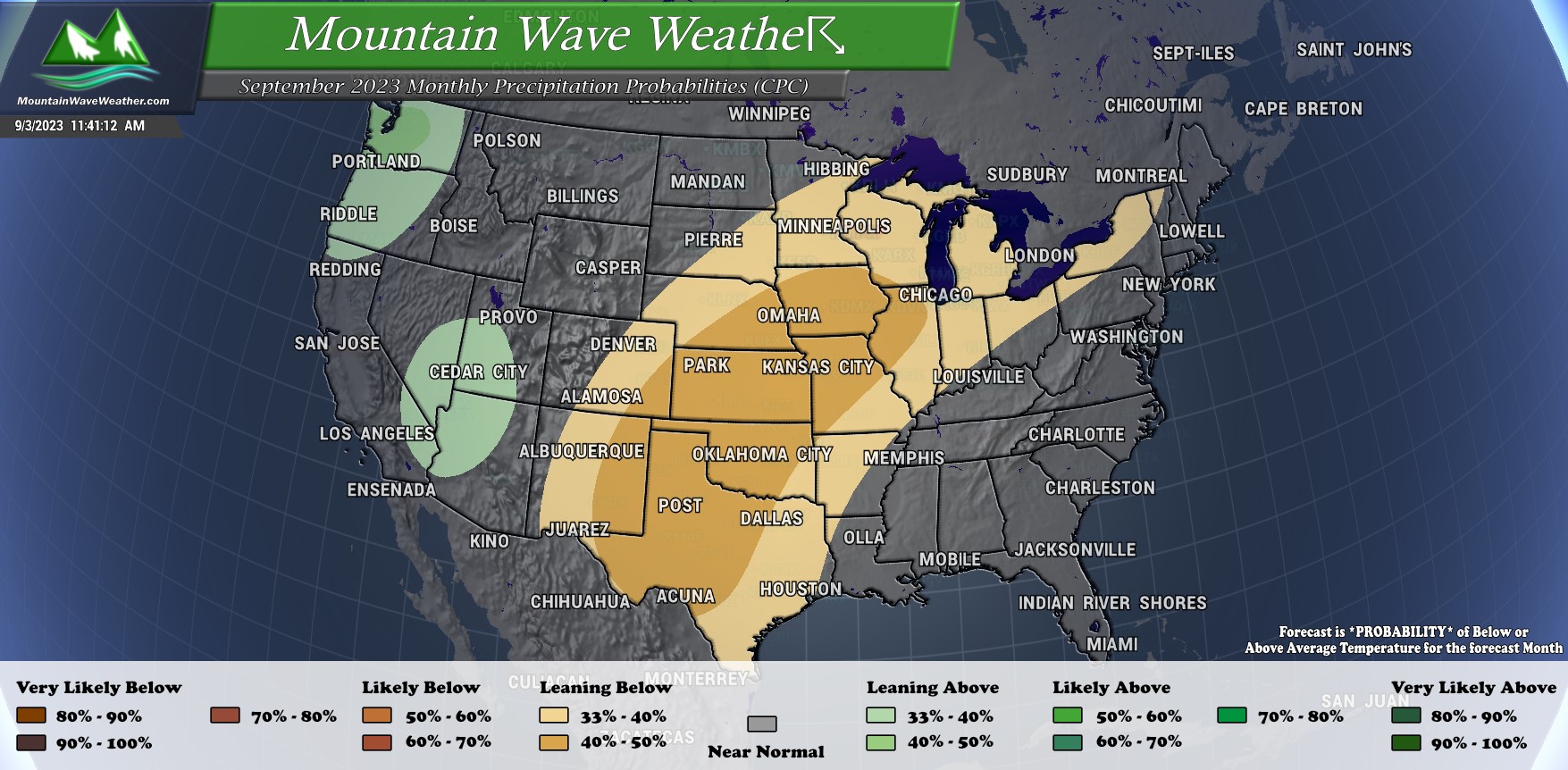 Summary
After what could be called a "scorching" November with numerous new high temperature records set and very little if any moisture to speak of statewide, how does December look? Well the good news is we see better chances of storm systems effecting Colorado, but the details will have to be ironed out. Any wobble in those storm track could be the difference between seeing our snowpack build back up or more of the same. The mountains are not doing super well in terms of snowpack after a good start in October. The ongoing La Nina is keeping the storm track well North of Colorado.
Many models are showing more low pressure troughs digging in from the North but remember they have for many of these storms and much of those have stayed too far North. Still, we like to at least see a better chance of change. The CPC outlooks outlined above match fairly close to our thinking in terms of precipitation (CPC says equal chances of above or below average precipitation) we mostly agree with this but would lean towards a bit dryer conditions.
For the temperature outlook, we very much agree with the CPC and feel it is likely that Colorado ends up above average on temperature. The question mark there may be the mountains, with more storm systems expected, we could see average or slightly below average conditions there but our odds are lower on that. We will have to monitor and see how it turns out, Eastern Colorado will most likely be above average for the month.
December 2021 (Palmer Divide Region)
Temperatures: slightly to well above average
Precipitation: near average to slightly below average