Depending on your location you either landed right in the forecast range, a little below or way WAY above! Last night's wild snow storm was a classic front range "upslope" event and true to form with these types of storms, some areas get hammered while others just a few miles away were disappointed (if lots of snow is your thing.) It's a rarity that Denver and the surrounding metro area see more snow from a storm than the foothills... or even the Palmer Divide, but that is exactly what happened!
Here's a look at our last forecast for snowfall put out last night on how certain areas fared on snowfall accumulation as of this morning. Keep in mind, these are the official measurements as reported so as always depending on your location, elevation and micro-climate your mileage may vary.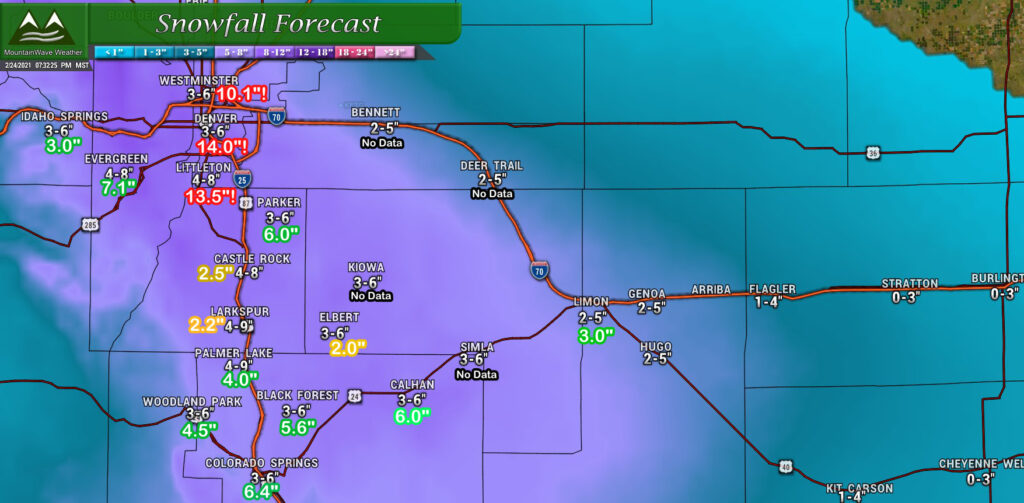 We can safely put the metro Denver area in the BOOM category as many of those places placed well above their forecast ranges, over double in some cases. I'd love to say we saw this coming, but we truly didn't - I'd challenge you to find any meteorologist that was predicting 12+ inches for Denver proper at any point last night. No excuses here, I'm generally happy with my forecast but these are tricky storms and they often throw curveballs at us.
For the Palmer Divide, most areas ended up on the lower side or below our forecast. There's a few reason why I believe this happened that I'll look into and explain in greater detail in another article (if there's any interest, let me know!)
---
If we take a less busy view of the map, you can really see where the areas with the most snow ended up. There were two distinct areas of heavier snow , of course the one over Denver and its Western Suburbs but there was also another East of Colorado Springs. You can see a good portion of the Palmer Divide got shorted on this storm - we will just have to continue to wait for our big storm!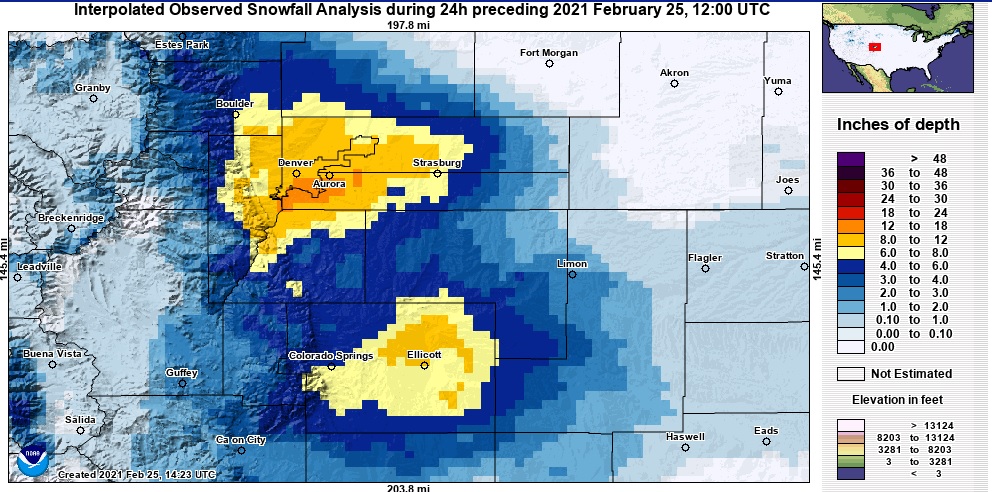 It was fascinating to watch how this storm unfolded - believe it or not the GFS was the closest to picking this up, although it didn't get the exact locations right it did guess that there would be convergence areas. These are areas where winds would come together in the atmosphere and enhance lift in the atmosphere, all good ingredients when looking for a heavier snow.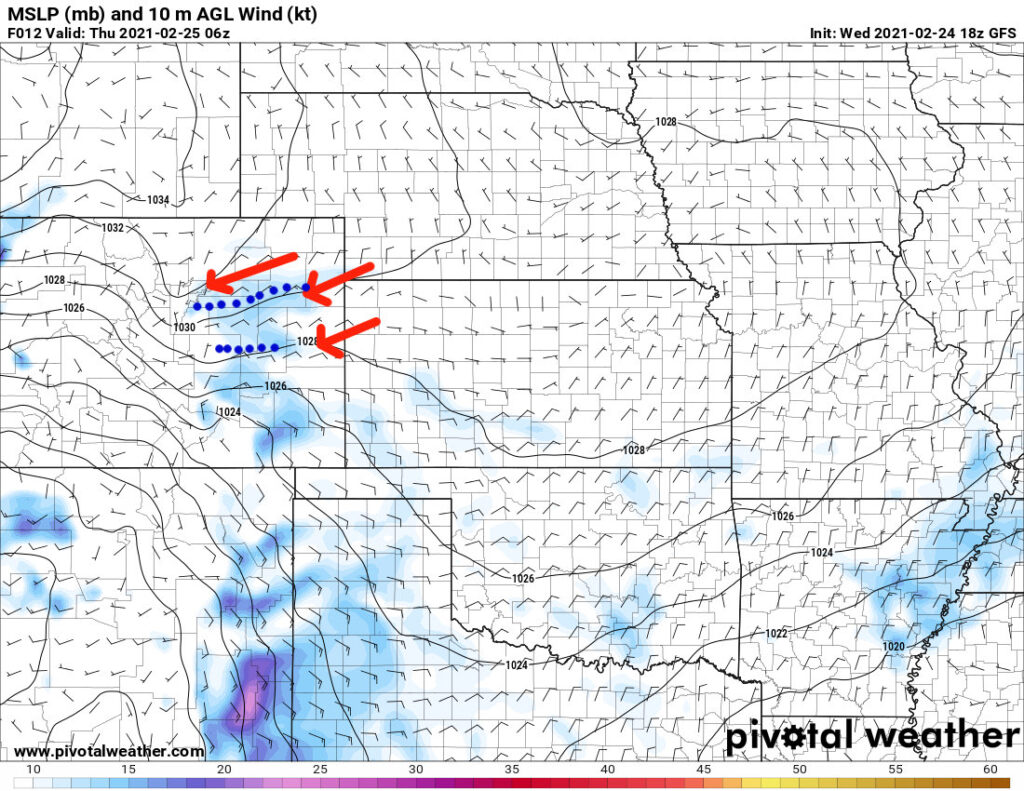 This will be a fun storm to look back at and breakdown, there are so many interesting things that happened in the atmosphere so those are always fun to see. Our next shot of snow is already on the radar as well, keep an eye on Saturday for another chance of snow. This looks like another quick hitter and we're not seeing another storm this size in the near future.