Castle Rock CO Weather Center
This section features data, information and discussion for Castle Rock CO Weather.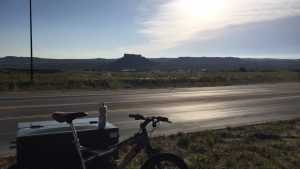 Live weather conditions from weather stations situated in Castle Rock, Colorado
From Tornadoes to blizzards, we take real time Watch, Warning and Advisory data from the National Weather Service and parse it for information pertinent to Castle Rock. As soon as the information is issued, it will appear on this site.
About Castle Rock CO
Castle Rock experiences a semi-arid climate (Köppen BSk) with cold, dry, snowy winters and hot, wetter summers. On average, Castle Rock Weather equates to 18.79 inches (477 mm) of precipitation annually. Snowfall averages 61.8 inches (157 cm) per year. On average, January is the coldest month, July is the hottest month, and August is the month with the most precipitation. The hottest temperature recorded in Castle Rock was 99 °F (37 °C) in July 1973; the coldest temperature recorded was −35 °F (−37 °C) in January 1963.

Did You Know?

There is no official National Weather Service Weather station in the town of Castle Rock CO. The town of Castle Rock incorporates several of it's own weather stations. These stations are not officially recognized as official reporting stations by the National Weather Service.
When you pull up weather data on your phone or tablet, that weather data usually comes from Centennial Airport. As we all know, the weather there can be drastically different than what is happening in town!
Mountain Wave Weather uses live weather feeds from reliable weather stations in Castle Rock. We collect data every 5 seconds and transmit it to our home server. Data is then transmitted to sites like Weather Underground and our own personal weather apps ensuring that you're getting the best information in real-time!