Welcome to the weekend forecast! Each week I will have updates related on what to expect in terms of any severe weather, storm systems you need to know about or generally anything else weather-wise going on.
These forecasts are a  short range and medium-range outlook and are only updated on Thursday nights. As all forecasts are fluid, this means that if any changes happen we will post about those on the website (usually with an article or post) and these forecasts may not always reflect those changes.
Weekend of January 8 - January 10, 2021
Daily Outlook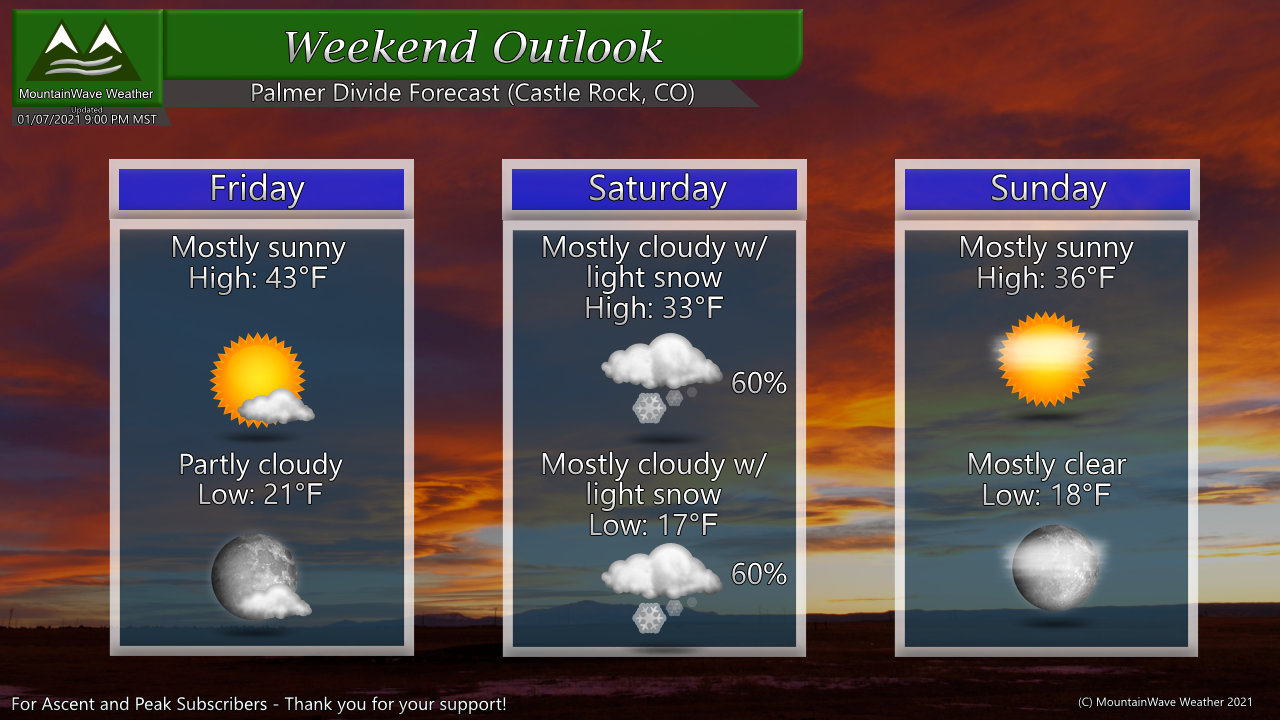 Outlook Discussion
Friday will continue with our cool but dry pattern as mostly clear to partly cloudy conditions remain dominant with cool temperatures. By Saturday later in the day a storm system will swing through the area and bring colder air along with enough lift and moisture to kick off some snow showers across the region. Not looking like a big storm by any means at this point, but the Southerly track means we will keep an eye on it. (Southerly track storms can have more moisture to work with than what we've seen the past few storms.)
By Sunday we clear out again with chilly conditions lingering for the rest of the weekend. The longer term pattern looks to remain dry for the foreseeable future.
Have a great weekend!