Welcome to the weekend forecast! Each week I will have updates related on what to expect in terms of any severe weather, storm systems you need to know about or generally anything else weather-wise going on.
These forecasts are a  short range and medium-range outlook and are only updated on Thursday nights. As all forecasts are fluid, this means that if any changes happen we will post about those on the website (usually with an article or post) and these forecasts may not always reflect those changes.
Weekend of October 23 - October 25, 2020
Daily Outlook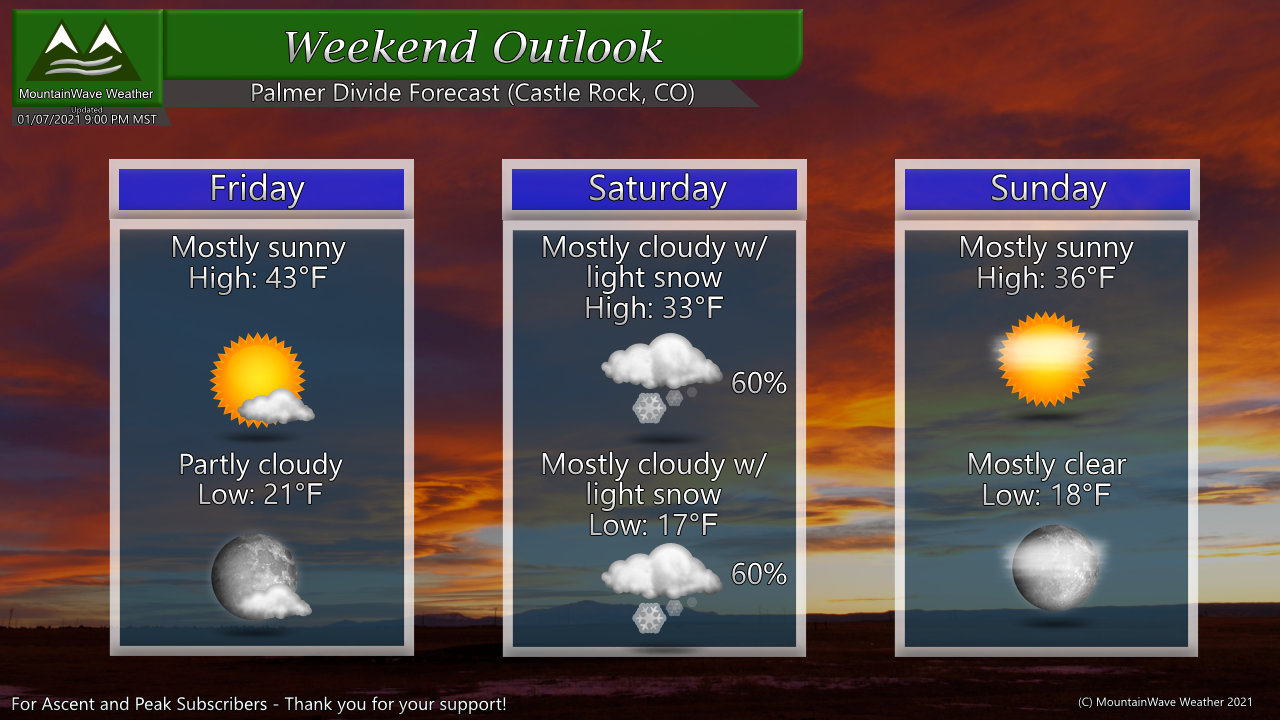 Outlook Discussion
Friday will be chilly and breezy as the disturbance that brought cold temperatures and foggy conditions to the front range departs the state. Saturday will start off warm initially with falling temperatures and breezy conditions through the day. By Sunday, a strong storm system moves in with arctic air and decent chances of snow - be prepared for multiple days of below freezing conditions. Make sure to have everything winterized and prepared for extreme cold by Saturday evening!
Have a great weekend!