The last two storms were very similar in terms of their mechanisms and as expected the first storm performed better than the second. This was due mainly to better moisture in the area upon the storms arrival, it was able to squeeze more moisture out.
Both storms featured a favorable Northerly and Northeasterly wind which drove the majority if the lift from upslope for these storms. The results is that favored areas due to terrain along the foothills and Palmer Divide performed the best with these storms.
---
January 25, 2022 Storm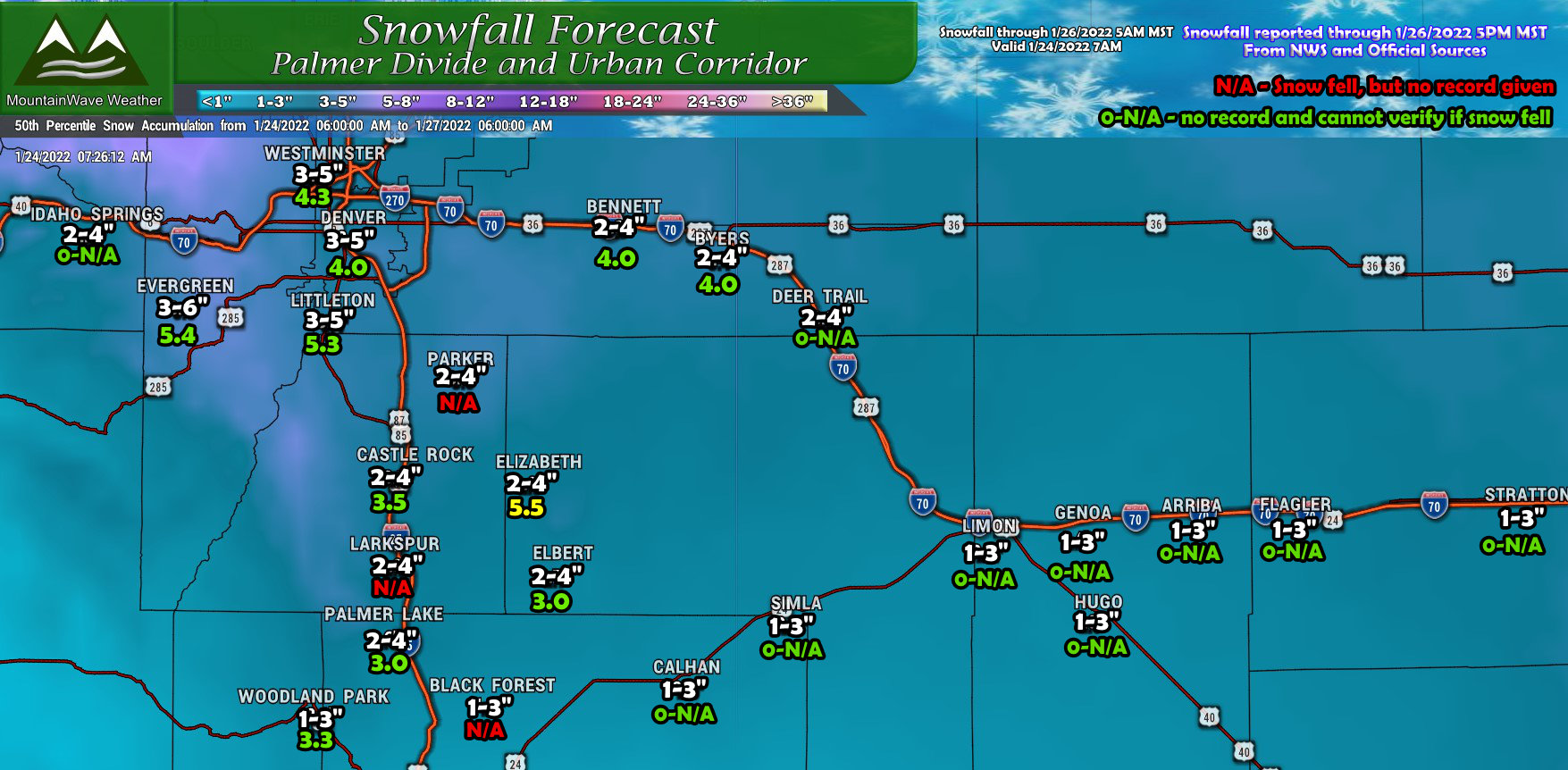 Overall this forecast performed very well but a couple of things bummed me out about it. The first was the the favored upslope areas performed within range or even overperformed in some cases. This was evident in Castle Rock where the official measurement was 3.5 inches which was within range but I saw several reports of 5-7" just west of town in the Meadows and into Sedalia. The second (which will become a theme) is that no official reports are coming from areas like Parker and Larkspur... even Black Forest had no official snowfall report with this storm.
Makes it awfully hard to verify a forecast in those places!
I'm happy with this forecast though, for the most part things behaved as expected.
---
January 27, 2022 Storm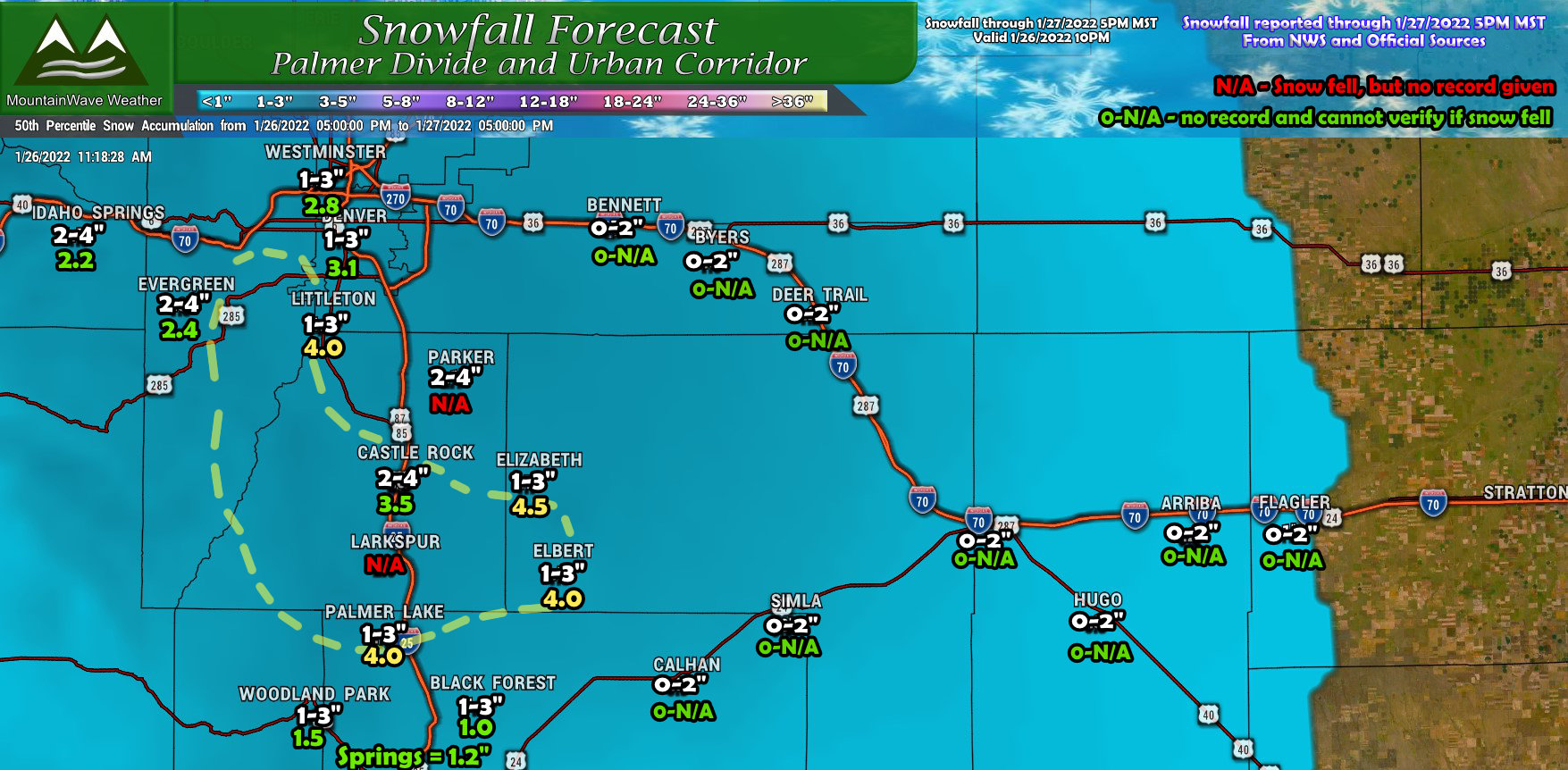 There were some variations in this forecast, as you can see a few select areas overperformed the forecast - especially East and Southeast of Castle Rock along the higher terrain of the Palmer Divide. Again, no good reports from Parker or Larkspur and many of the plains communities... ugh!
Even though areas such as Palmer Lake, Elbert and Elizabeth all overperformed outside of their forecast ranges, I won't necessarily call this a busted forecast as I had highlighted those areas as possible candidates for stronger upslope (notice the yellow dash line) e.g. more snow. Another good forecast and overall I'm pleased with the results.
Both storms had road impacts, crashes, closures, etc... I highlighted that all of these were possible and the timing was darn near perfect with both storms.
---