Hi all, I want to thank the many of you that reached out to let me know there was a problem with my website today. Luckily, no security has been breached, no hacking has taken place and all systems are back to normal. Here's a quick blurb on what happened:
I ran a software update on my website in hopes of updating to a new layout
The new layout contained a bunch of "demo" pages with random text that were imported as part of the install process
Every time one of these demo pages imported it made a random post with a bunch of random text, links and gibberish on Facebook and Twitter and sent emails with that same information to everyone subscribed to my email list.
Sometimes as a developer, you are your own worst enemy. The good news is I was able to get it under control and restore from a backup so no lingering issues should exist on the site. If you run into any problems (especially as a site supporter/subscriber) please contact me and I'll get any issues fixed up.
Thank you!
~John Braddock - MountainWave Weather
---
Back to Weather! The Week Ahead...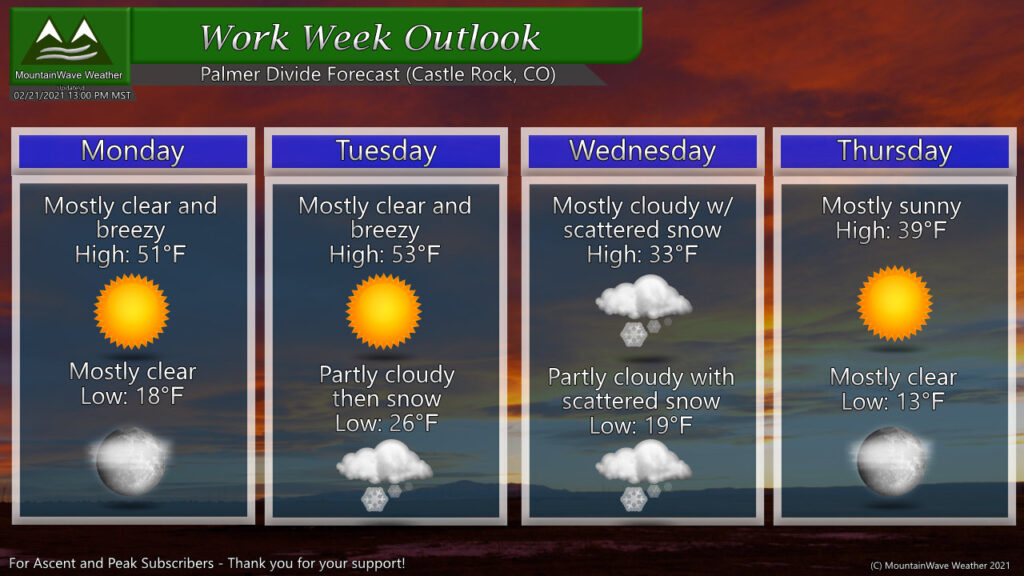 As a thank you for putting up with my crap today - here's the premium weekly forecast product with an outlook at what weather conditions we can expect this week.
Models are still uncertain on quite a bit with the midweek snowstorm that is possible, but they have been fairly consistent on their projected snowfall. Timing, strength and duration of the low pressure system will make all the difference in the world and we still don't know the finer details of any of those factors yet but I will say this: with this storm or a couple of the next few lined up we may have a bit better chances at more snow accumulation.
A lot of questions still remain though so don't get too excited yet.
Let's look at some models!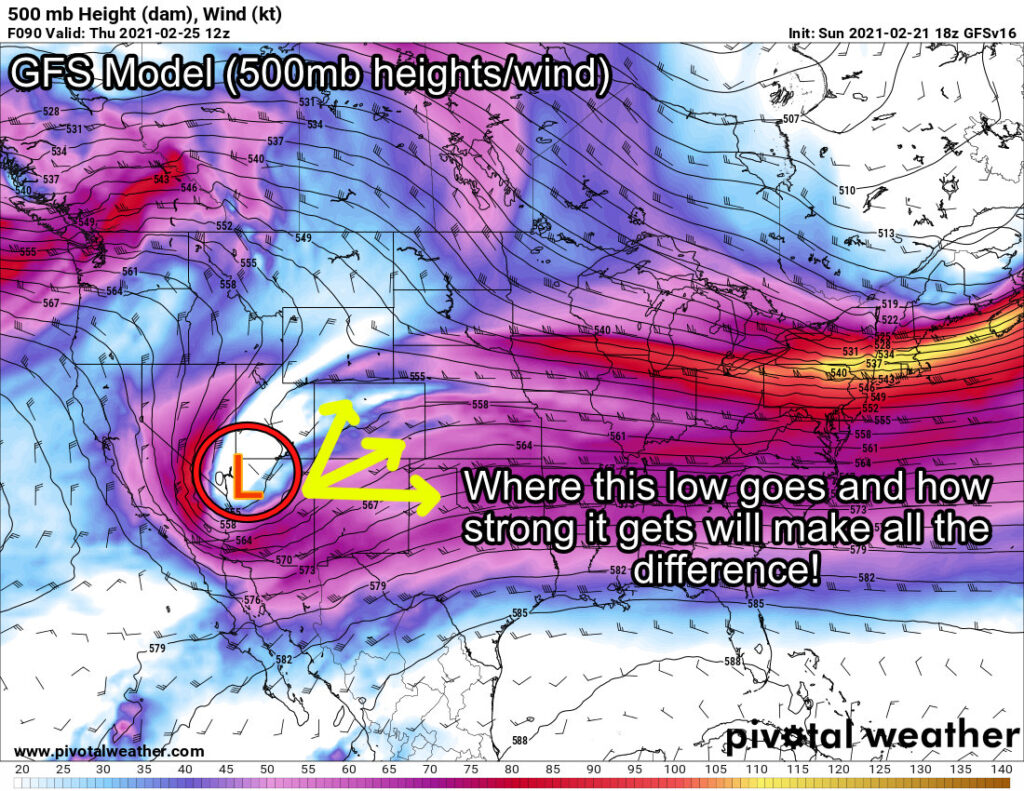 The GFS likes Denver for snow with this storm and shows a low building over the four corners area by midweek. It keeps it strong enough crossing the mountains before falling apart as it moves East. This means that all of these little details on storm track, timing and duration will add up to mean either big or small things out of this storm. It should be fun to watch.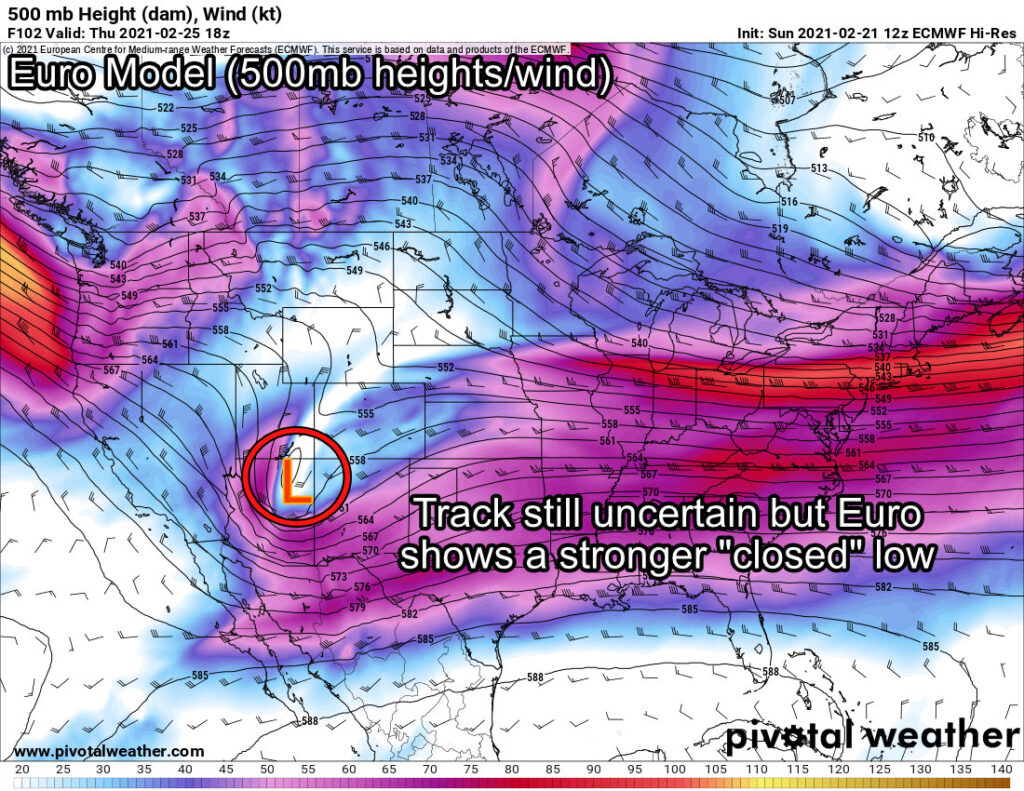 The Euro shows the low more or less in the same spot but has it closed off - this means initially that this model sees the low pressure center as stronger than the GFS. Like with the GFS the Euro tends to have the storm break apart as it crosses the mountains but the same details I explained above will matter.
Additionally, while both models have been consistent with snowfall, the GFS tends to like the Denver area for snowfall the best while the Euro likes the Palmer Divide region and areas South of Denver the best. Obviously we can't glean any exact details out of something like that but we do know to watch both areas going into midweek.
Keep in mind, since a lot of storms have looked promising this year and fallen apart, we can't rule that out again here... it may be this midweek storm ends up being "more of the same" but we shall see!
---
Recommendations for Now
Timeframe
Late Tuesday PM, Wednesday and even possible Thursday could be fair game for snow - we will narrow that timeframe down in the next day or so
Impacts
It's a bit too early to discuss specific impacts as we don't yet know the strenght and duration of this storm but we could say we are watching out for the following
At best: 0-2" quick hitter storm like we've seen with most this year causing some limited minor and moderate travel impacts for short periods of time
At worst the 4-8" range with more widespread moderate travel impacts could be possible
Stay tuned and pay attention to the forecast for now, we will update with new details as they become available!