A storm system moving through late Wednesday and associated cold front and low pressure trough has changed our weather along the front range (at least in the short term) in Colorado. Cooler temperatures and a shift in the winds means moisture has been able to re-establish into the area and we all know what that means!
The image below shows the trough and cold front Thursday morning.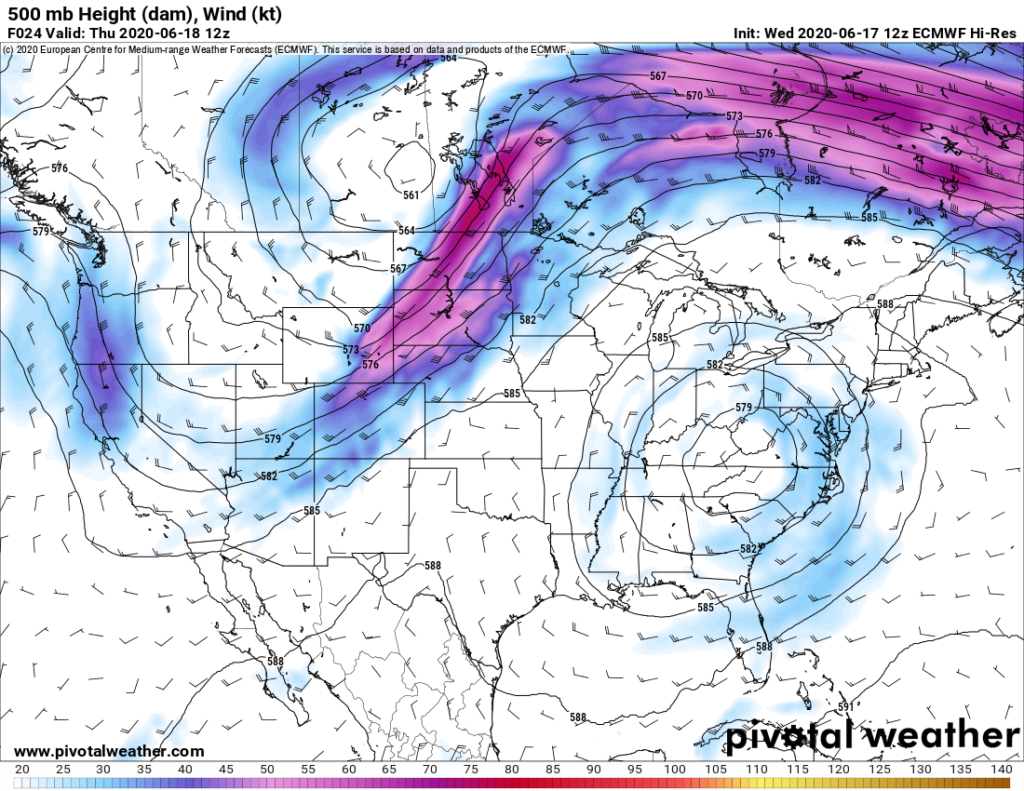 ---
Moisture and Heating = Thunderstorms!
Looking at this morning's surface observations we can see the front off to the East in Kansas while winds in Eastern Colorado are now generally out of an Southeasterly directions. This allows moisture pulling around the back side of the low pressure system (now in NE Kansas) and upslope along the higher terrain in Colorado. This explains the low clouds many of us are seeing this morning and scattered rain showers.
While temperatures won't be super warm today, there should be enough heating to de-stabilize the atmosphere and allow thunderstorms to form this afternoon. In fact, thunderstorm chances for a lot of areas along the Palmer Divide and front range are in the 60-80% range so those are pretty good odds. With the heating and moisture it will be possible to see a few stronger/severe thunderstorms.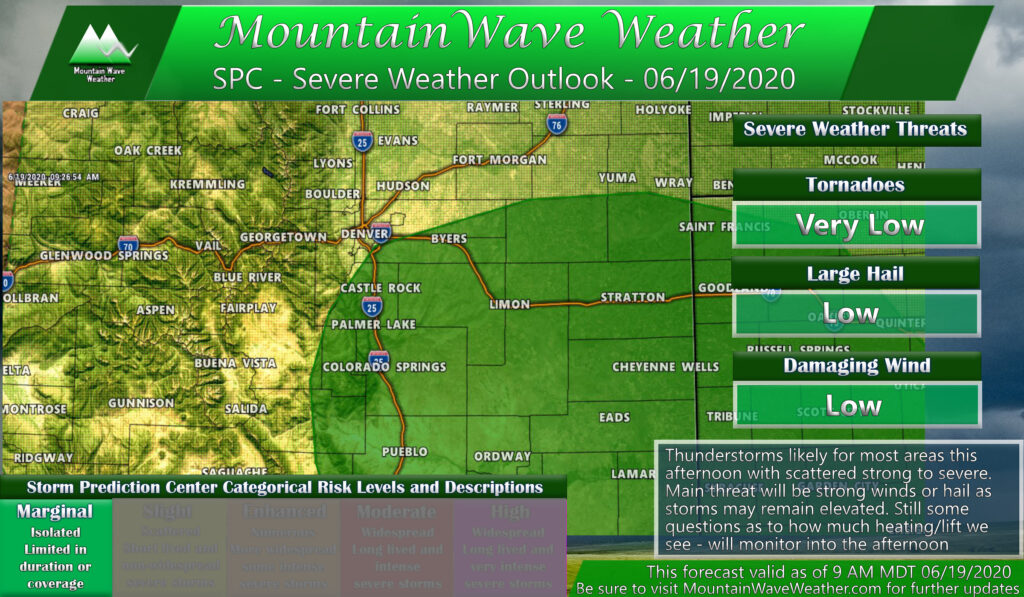 The severe risk is marginal today and any severe storms will be widely scattered at best, we don't anticipate a widespread severe weather event today. If you do find yourself under one of these stronger storms, the main threats will be strong winds and hail - tornado chances are extremely low due to the elevated nature of the storms and dry lower levels of the atmosphere.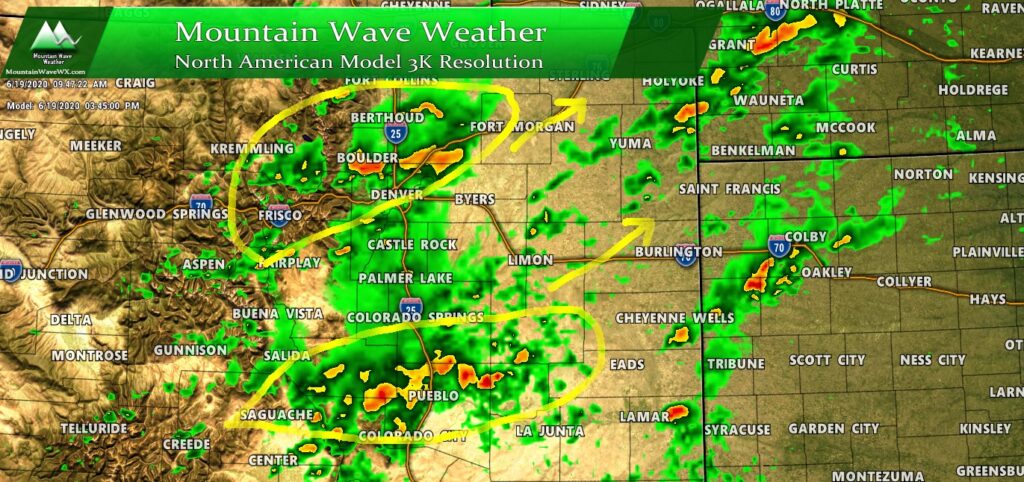 The Nam3k shows an active afternoon but interestingly many models are struggling to form storms over the Palmer Divide with most of the action North and South of the area. I don't know if I buy into that just yet, but it will be worth watching into this afternoon to see if this changes or if the higher terrain South of Denver remains into a bubble. Storm motion will generally be Southwest to Northeast and most models show them moving along pretty well.
---
Friday Afternoon - Be Prepared for Rapidly Changing Weather
If you have outdoor plans on Friday afternoon be prepared to move indoors:
Storms will contain lightning - when you hear thunder that means it's time to move indoors
Strong winds will be possible under these storms - make sure things are secured
Hail is possible - hail up to 1" in diameter is possible, while that's not huge it could cause some damage
By Saturday we expect a return to dryer and warmer conditions but luckily temperatures won't be quite as hot as they've been. Into next week we see a dry pattern returning with models still fighting about whether we see hot temperatures again or more seasonal temperatures; keep an eye here for updates on that.
Happy Friday!