Things are going to turn a bit more active for the rest of the week in and around Colorado. After a period of relatively quiet weather over the past several days there are signs the weather pattern is beginning to shift.
Here's a run down of what's going on:
Tuesday saw a relatively nice day in terms of temperatures but windy conditions continued along the front range and especially over the mountains. That pattern will stick around for at least another day or so as high pressure to our Southwest continues to dominate the weather pattern. Expect warm temperatures on Wednesday (generally in the 50's to near 60's for most areas) with continued breezy conditions. Wind gusts along the Palmer Divide may approach 30MPH, not a major wind event but enough to be annoying.
---
By early Thursday we see the high pressure break down and dissipate with an approaching upper level low that moves across the mountain West. This means we can expect cooler temperatures on Thursday (generally in the low 40's with some areas in the upper 30's) as the trough swings towards the South through the day.
---
By Friday the low continues to form and strengthen South of Colorado. Not a particularly favorable position for us to see snow along the Front Range of Colorado, so don't expect a whole lot out of it. The mountains may do slightly better, but still won't see a large amount of snow up there either.
Interestingly, the strong trough and combination of moisture and instability means areas directly out in the front of the storm system could possibly see severe weather. Too early on specifics for that as of today but worth keeping an eye on for folks living or travelling in and around those areas.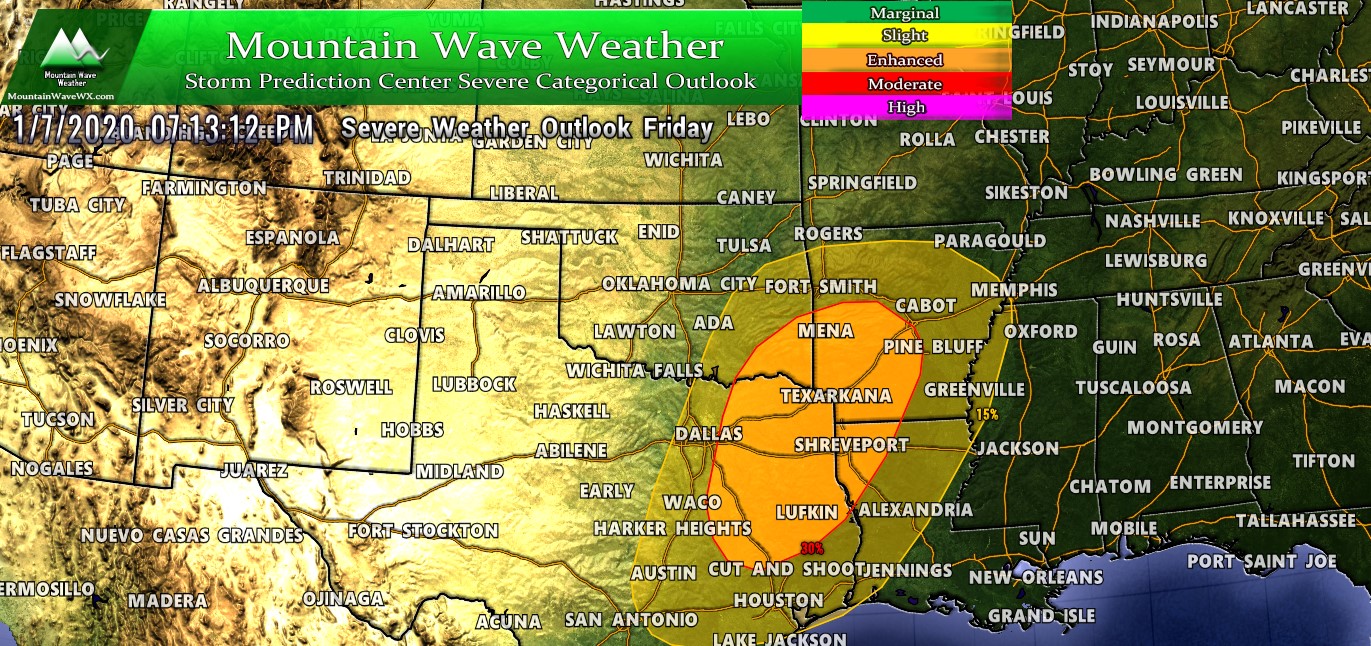 ---
Snow Chances and Accumulation Forecast
Timing on this storm looks like late Thursday and into early Friday as the best window for snowfall along the front range and Palmer Divide. This storm doesn't look too significant at this point, of course we will keep an eye on the models in the coming days to see if this system wobbles at all. I wouldn't expect much out of it either way.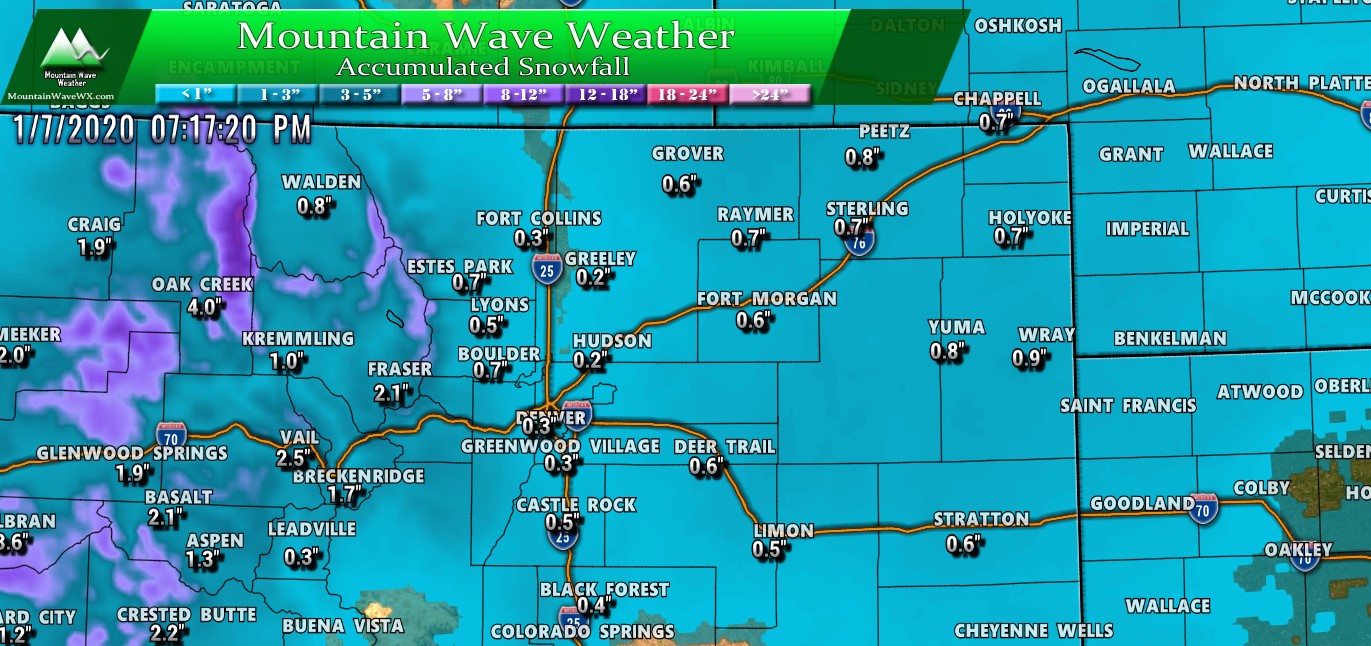 Here's a quick look at the snowfall expected through late Friday... not much to write home about. Most models are generally in agreement with these numbers, meaning snowfall less than 2 inches looks possible for most areas. Wouldn't be surprised if many areas saw nearly no, or no snow at all.
---
Summary
Not looking too exciting for the next several days. Typically January is a relatively quiet month for our weather in Colorado, especially along the front range. The pattern does look more unsettled next week with cooler temperatures and chances for snow, but as of right now nothing looks too exciting. If we see any snowfall I'd expect light amounts with the data we are seeing right now.
As always, we will keep an eye on things in case any of that changes!
Also, don't forget to check out my quick article about The National Storm Chaser Convention in Denver this year!