Lot's to talk about today with Fire Weather and Flooding, along with a big chance in our weather that will remind many of us that snow in Colorado during the spring is still quite common (even if it doesn't happen as often anymore.)
Here's all the information so you're prepared for the rest of this week and into this weekend...
FIRE WEATHER ALERTS
A Red Flag Warning is in effect today for most of Eastern and Central Colorado through 9PM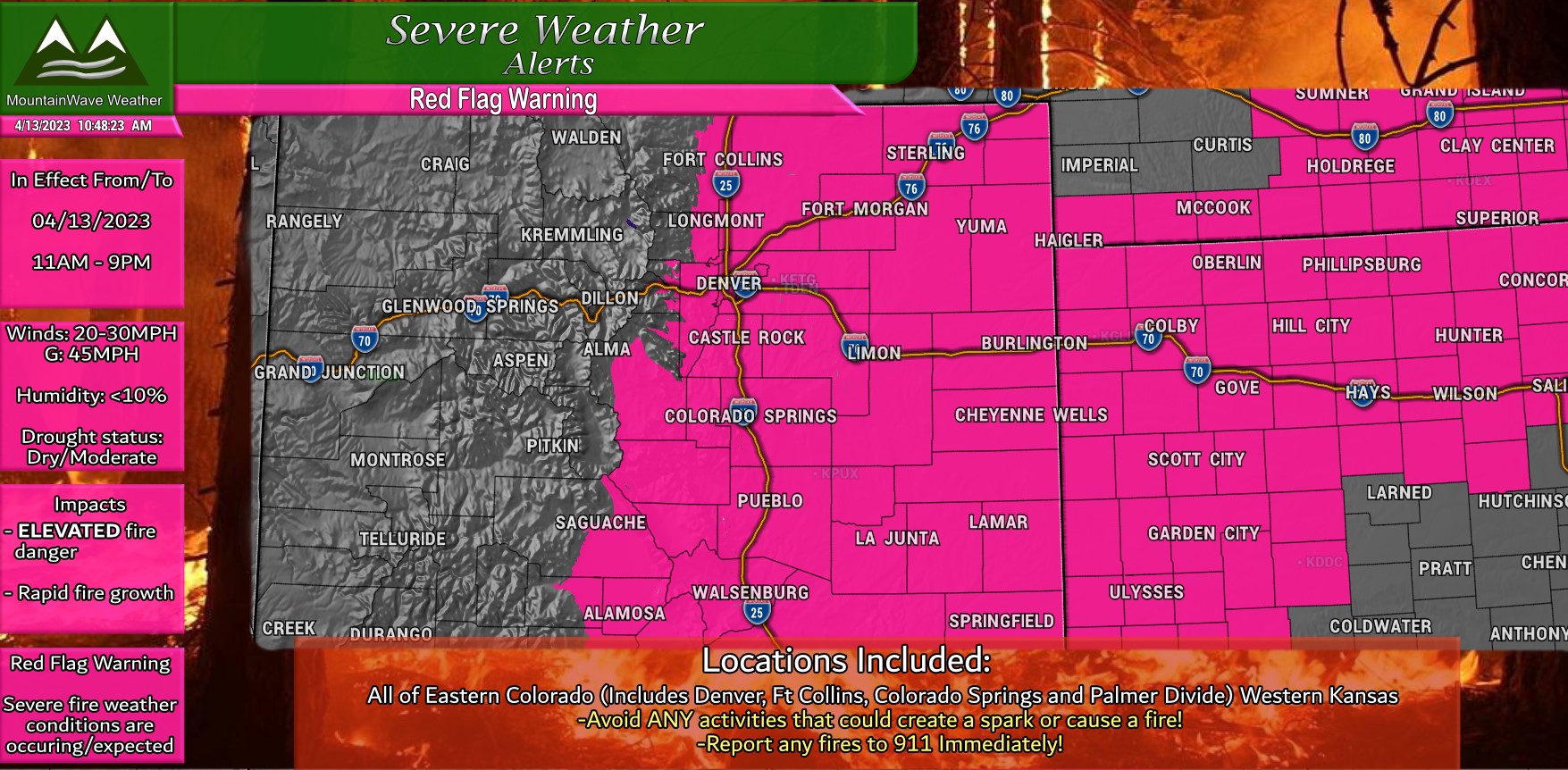 Winds will be sustained between 20-30mph but many areas may see gusts up to 45mph. This combined with low relative humidity, dry conditions and warmer than average temperatures means fire danger will be ELEVATED and CRITICAL for most of the Eastern part of the state.
Make sure to postpone any plans you had involving burning anything, fires, welding, etc...
FLOODING ALERTS
Flooding highlights are out for some mountain locations on the Western slope due to warm temperatures and rapid snowmelt. Creeks, streams and rivers will be running high along the lower elevation areas on the Western Slope of Colorado.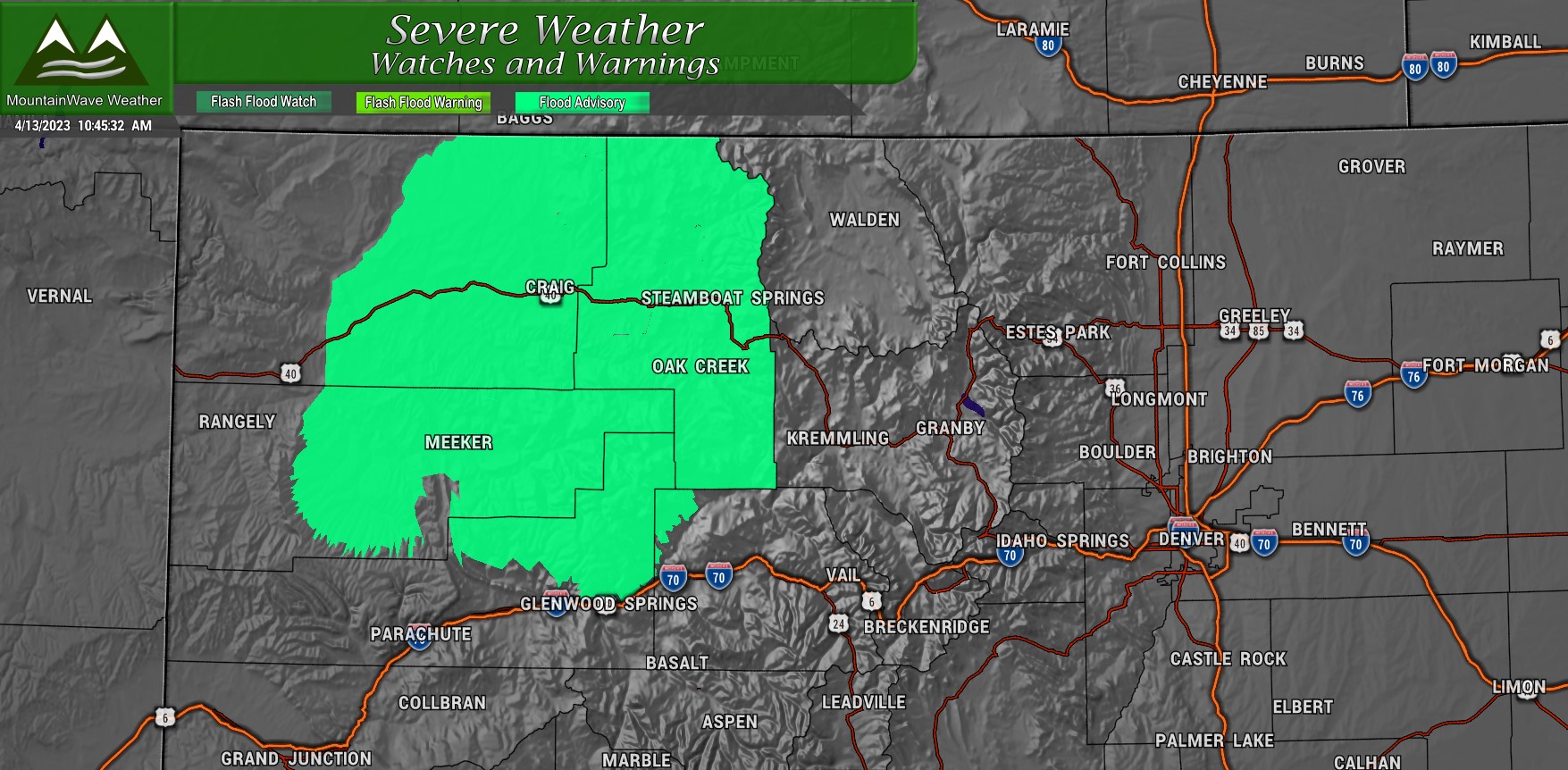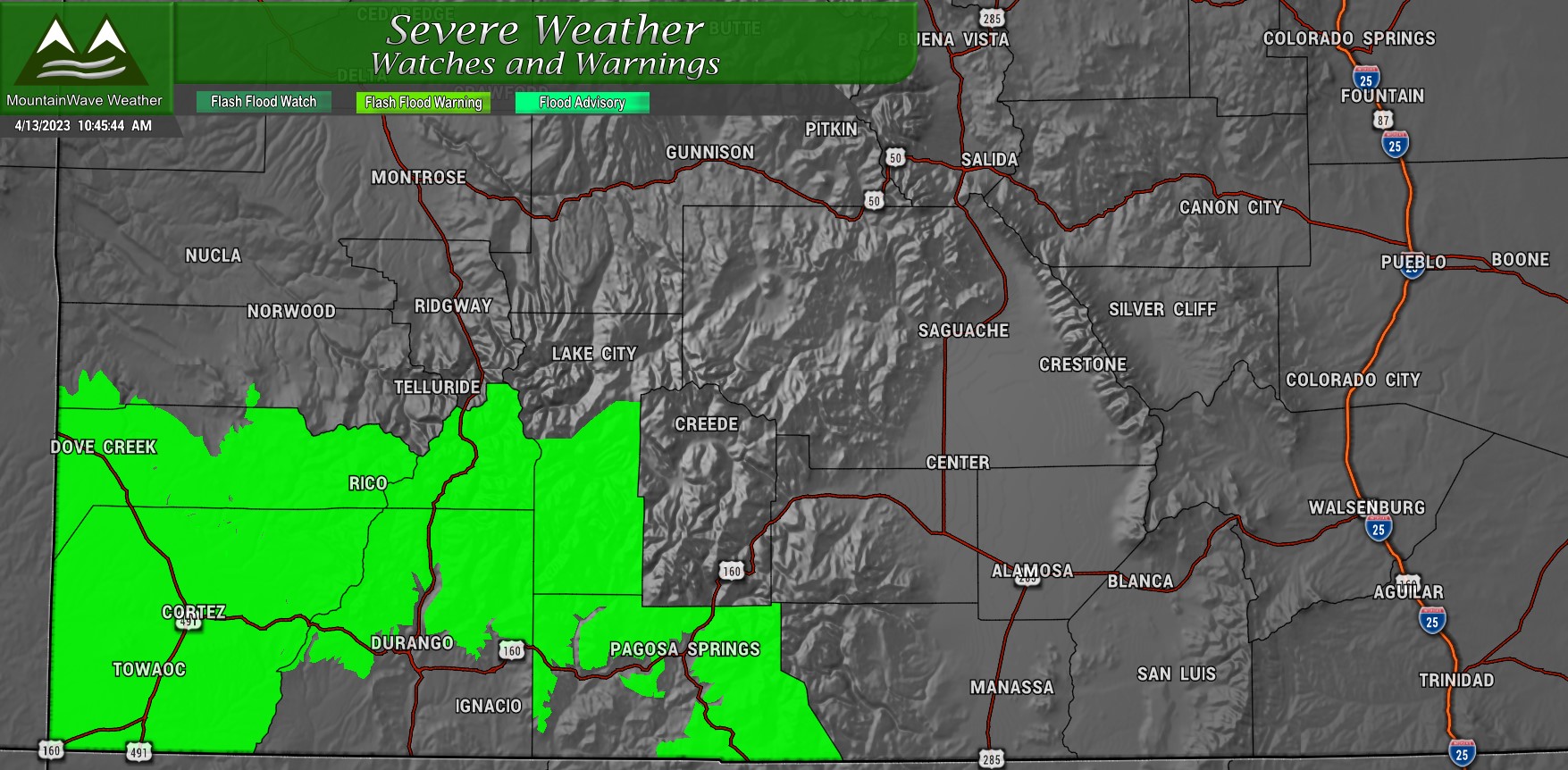 A Flood Advisory for Northwestern Colorado: Spotty and isolated flooding conditions are possible that may cause an inconvenience
A Flood Warning for Southwestern Colorado: Flooding conditions are imminent or occurring. Monitor local authorities, flooding conditions could be a threat to property or life in some cases
Severe Weather Possible Out East
Cheers to our first Severe Weather Outlook post for Colorado this spring! Here's details on today's threat: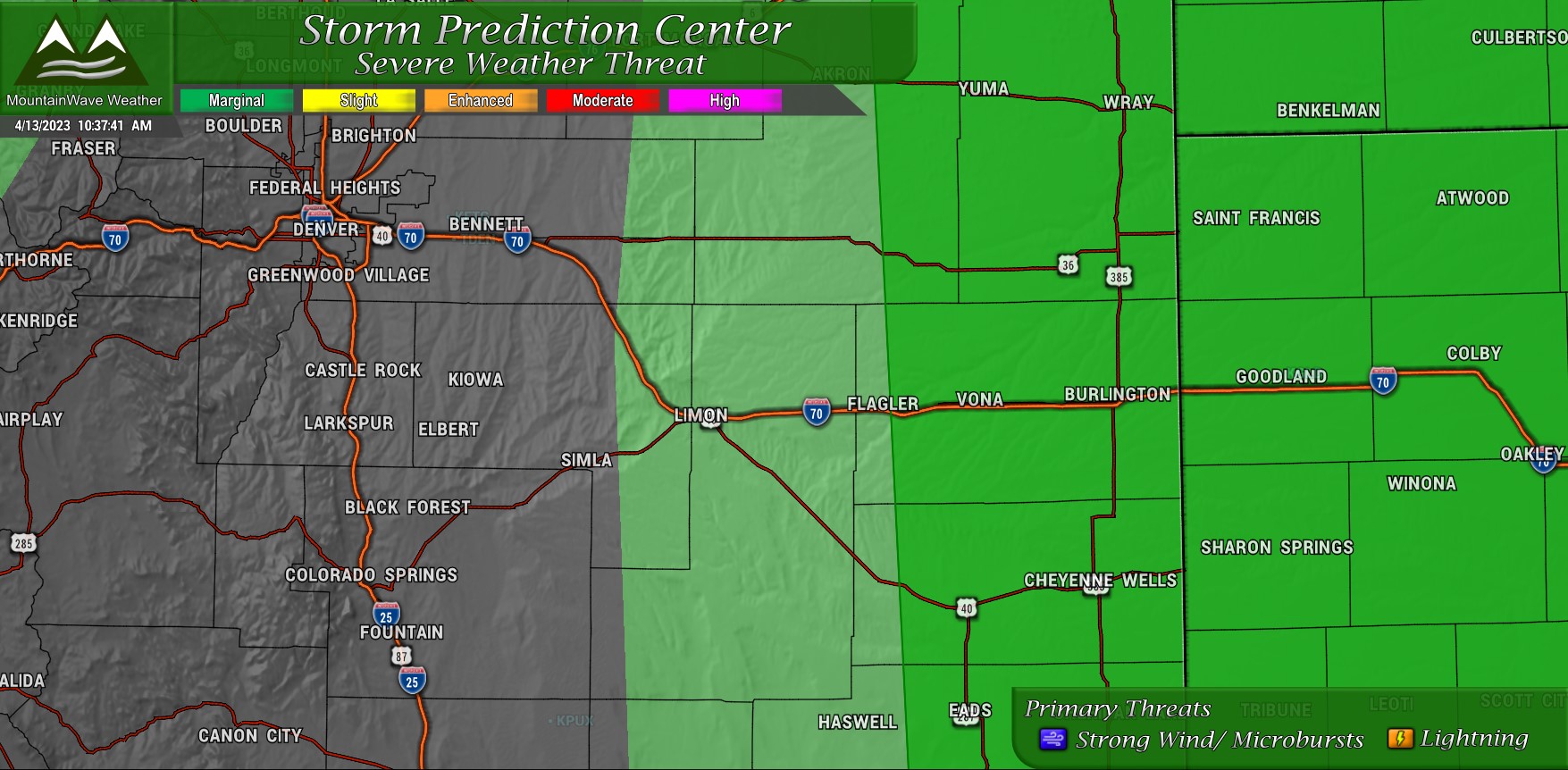 The threat area is mainly well East of the I-25 corridor, out towards extreme Eastern Colorado and the Kansas border. Instability and lapse rates look sufficient for a very widely scattered severe storm or two to pop up, but the overall threat and coverage will be low.
Primary threats with any severe storms looks to be strong winds from microbursts and lightning. Due to the high lapse rates in the atmosphere I can't rule out a hailer, but that won't be amongst the primary threats. Tornado threat is quite low overall.
SNOWFALL FORECAST
PALMER DIVIDE
NORTHERN COLORADO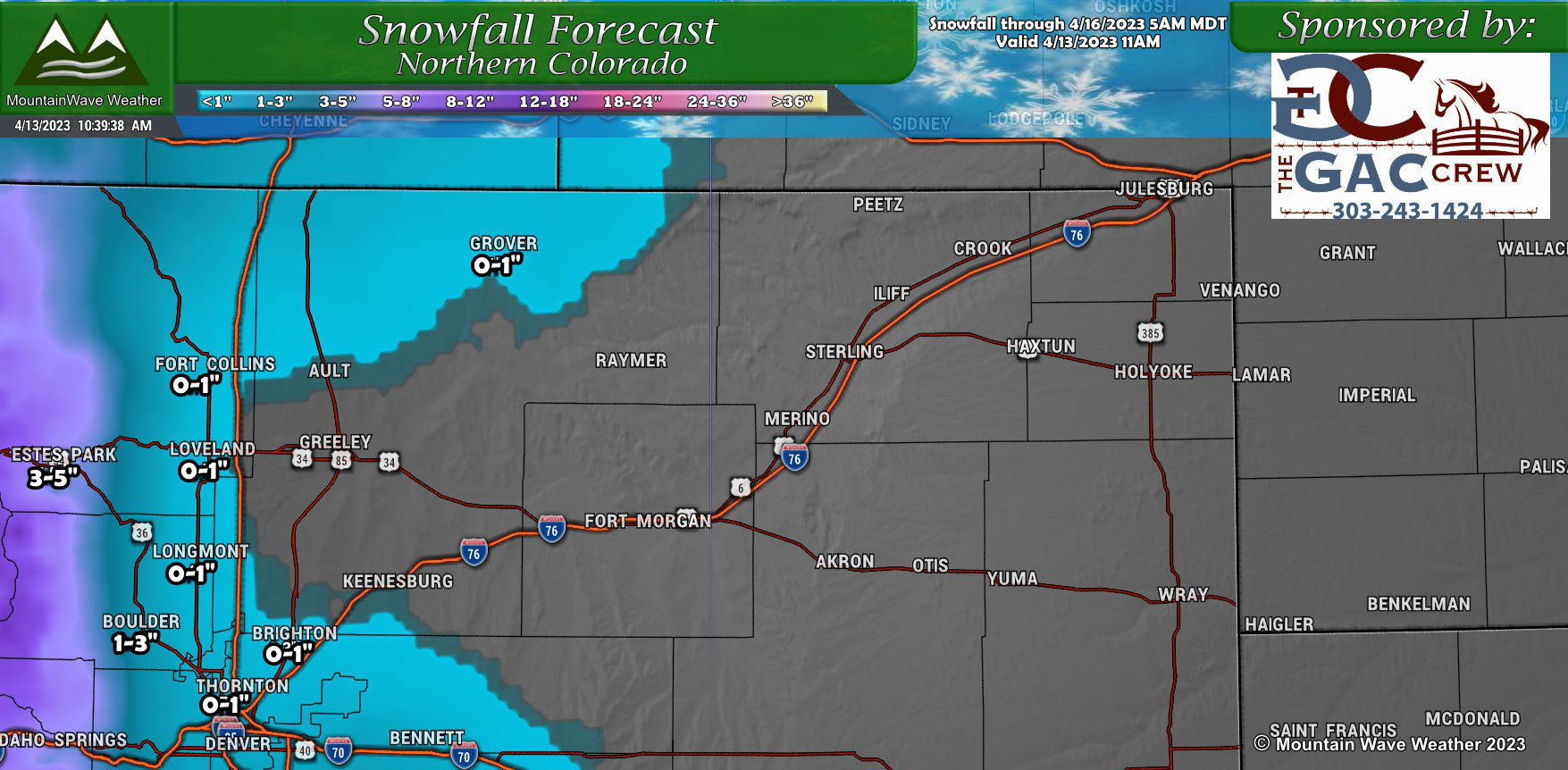 Southern Colorado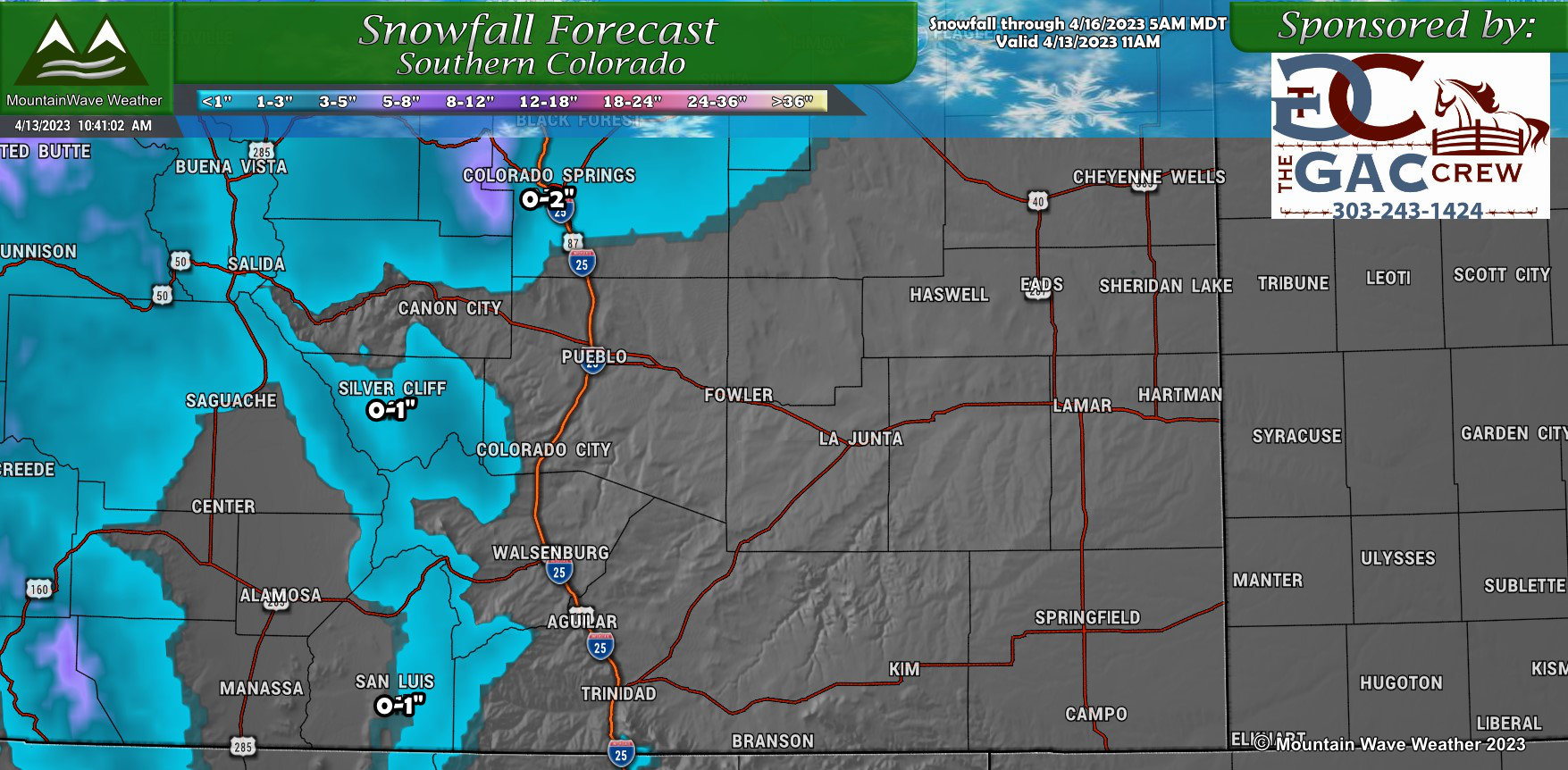 Northwest Colorado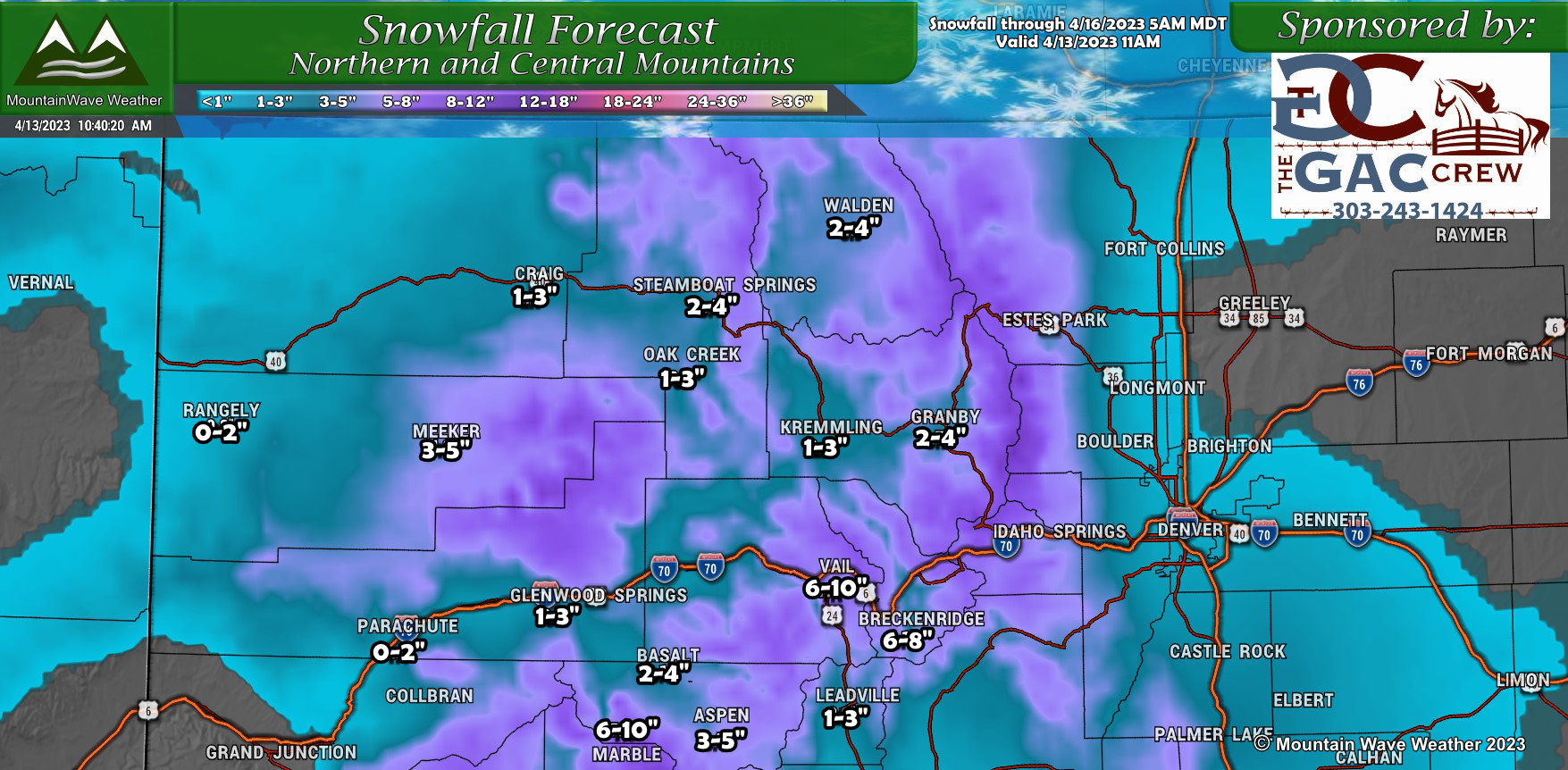 Southwest Colorado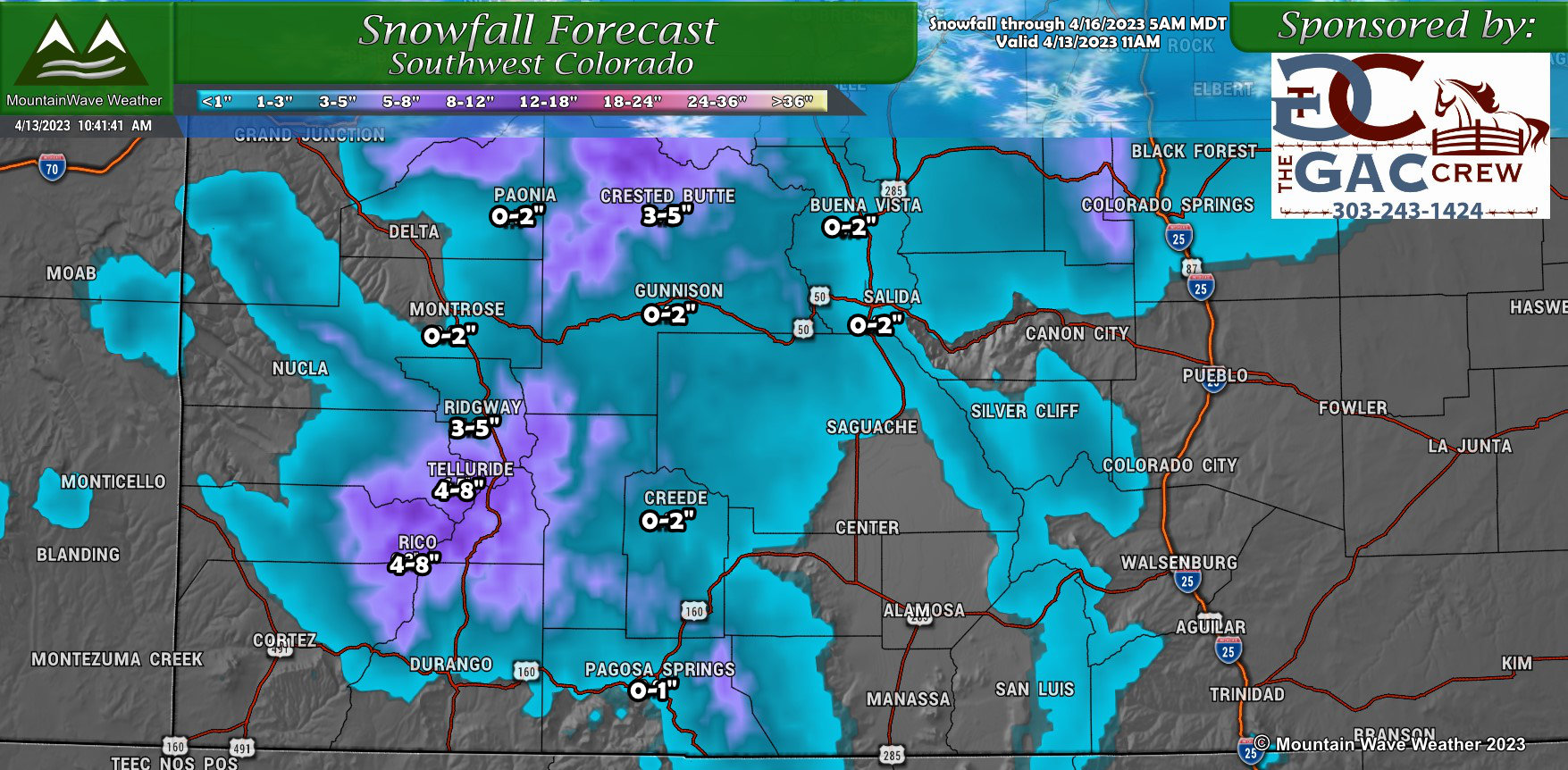 ---
Summary
We're still working out a bit of the details on the exact when and how much, so stay tuned for that information in a later post - probably Thursday night.
This won't be a major storm by any stretch, so you won't need to prepare for a massive blizzard-type snowstorm, but do expect much cooler temperatures and snow especially at higher elevations. Most likely just enough to cause some headaches, but nothing too major.