Wind Chill Alerts Issued
The National Weather Service has issued a Wind Chill Advisory for the Eastern Plains and Eastern parts of the Palmer Divide. Details are below...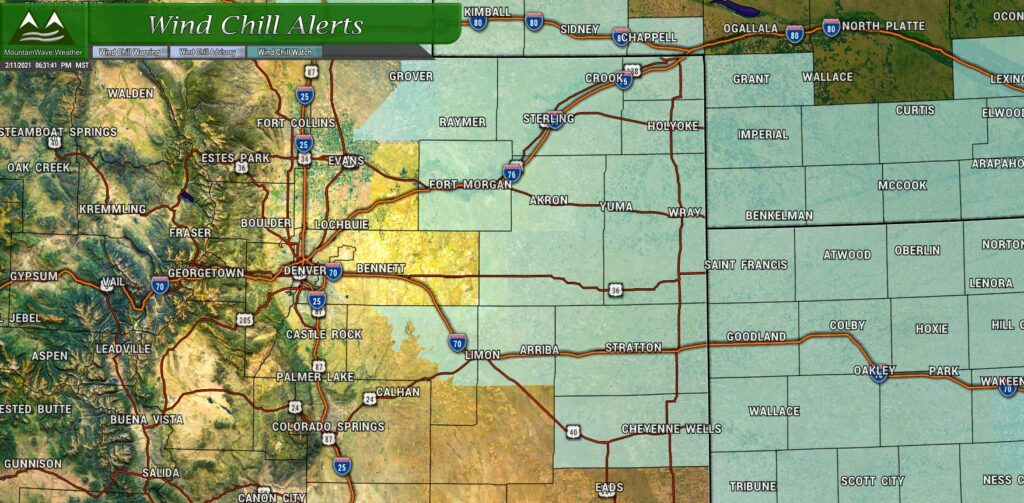 Extremely cold wind chills associated with an artic air mass moving into Colorado tonight has prompted the alerts. Here's the information about the advisory:
Where
Northeast Weld County-Morgan County-North and Northeast Elbert County Below 6000 Feet/North Lincoln County-Logan County- Washington County-Sedgwick County-Phillips County-
Including the cities of Wiggins, Fort Morgan, Hugo, Otis, Julesburg, Sedgwick, Briggsdale, Sterling, Pawnee Buttes, Cope, Akron, Raymer, Amherst, Ovid, Matheson, Peetz, Grover, Agate, Haxtun, Last Chance, Goodrich, Stoneham, Crook, Holyoke, Brush, Limon, and Merino
When
The Wind Chill Advisory runs from midnight tonight through 4PM on Friday afternoon. Yes, this alert will run through the entirety of the day Friday...
Impacts
The combination of wind and cold temperatures will create dangerously low wind chill values. If you go outside, cover all parts of your body, especially your head, face, and hands.
Dangerous wind chills to -20 degrees are possible in the advisory areas!
Pets are also susceptible to the extremely cold weather. Keep pets indoors as much as possible. If this is not possible, make sure outdoor pets have a warm, dry shelter, and provide sufficient food and fresh water.
---
How To Prepare for Extreme Cold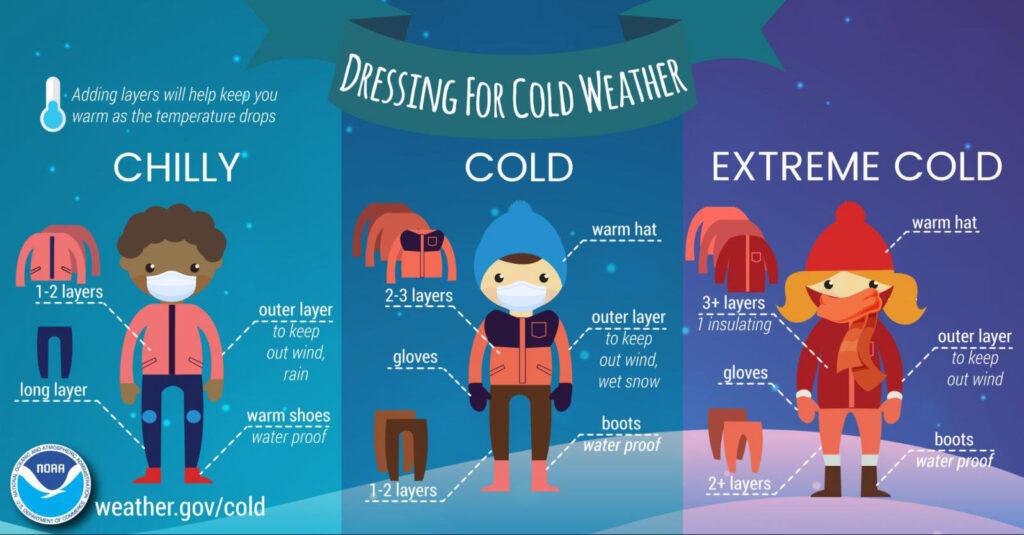 Here's a quick graphic provided by our friends at the NWS, this will be great advice for the next 5 or so days in Eastern Colorado. The most important thing is to remember to stay dry and bundle up in layers. As it gets colder the "staying dry" part becomes more important!
Don't Forget the Pets!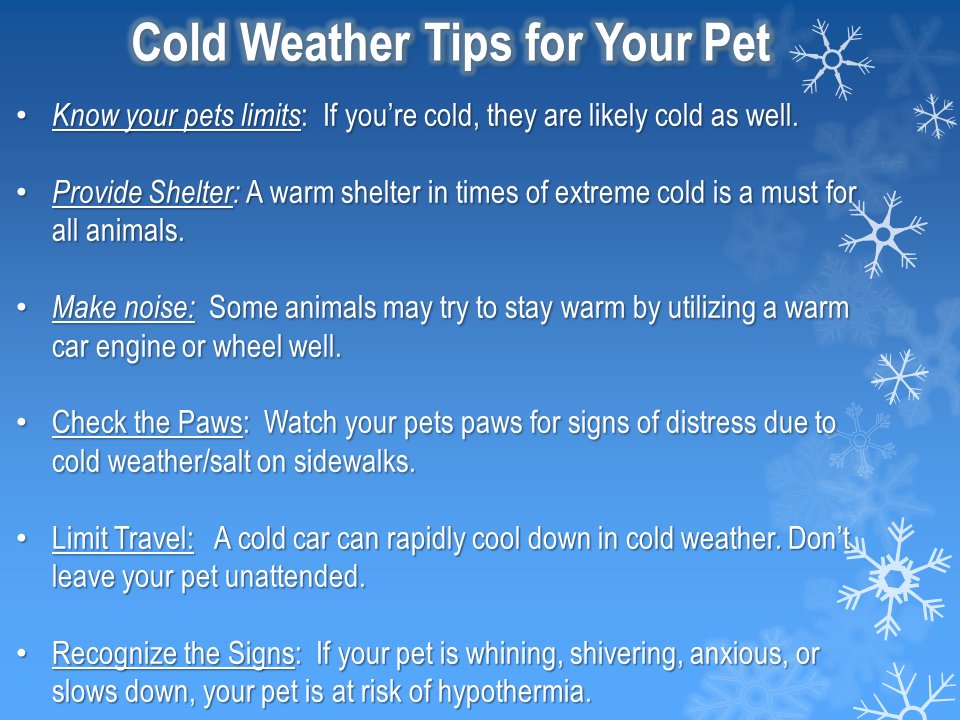 Also provided by the NWS; here's a few great tips on how to deal with extreme cold and your pets. Conditions over the next few days will be dangerous for pets if they are left out and exposed... especially at night!
---
Ag and Ranching Interests
Please have all cold weather preparations finished by tonight. This shouldn't be a surprise at this point - we've been talking about it all week!