After a very active February, March is looking to kick off in the calmer/quieter category. A welcome respite from the snow and cold, temperatures the rest of this week will be well above average and no snow is in the forecast!
When we look at the models for the week we see a pretty dry pattern setting up for the rest of the week and into the weekend. The QPF forecast above show pretty much nothing for areas East of the Continental Divide. This is a nice break from the non-stop storms in February, but we have to remember that even with all the snow a handful of dry and windy days with low humidity can spring fire danger right back up while vegetation is still dormant.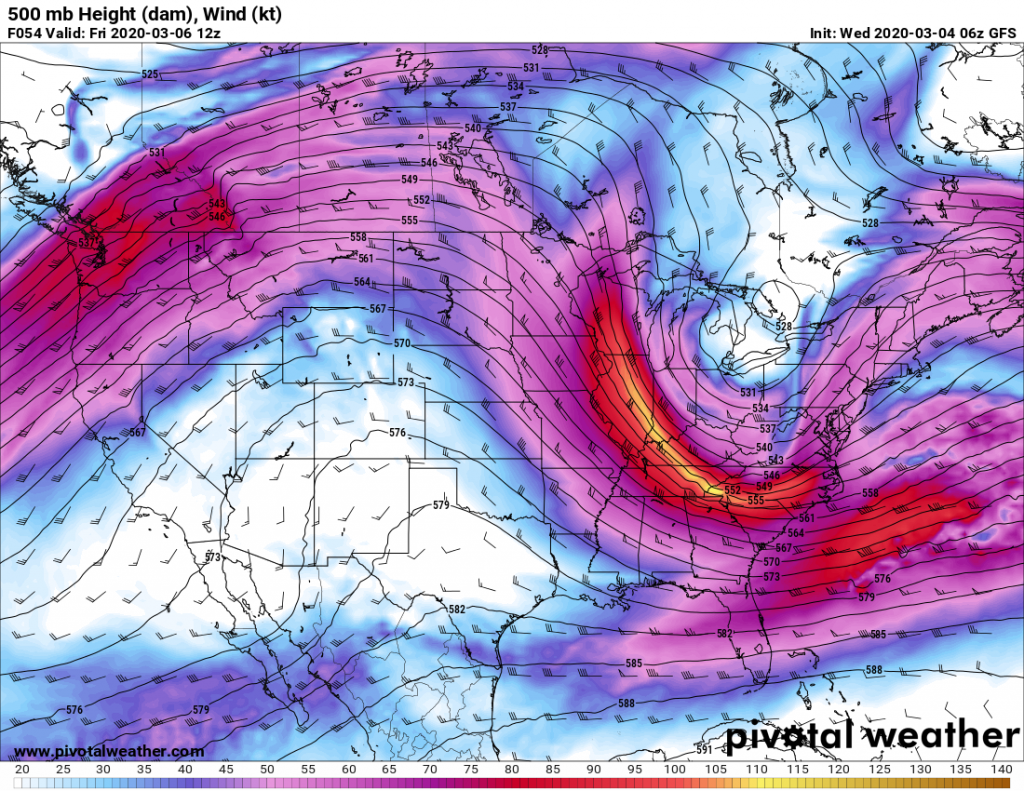 A high pressure ridge will dominate our weather for the rest of the week and into the weekend, meaning storm tracks will stay off to our North. This pattern is not good for snow chances for nearly any of Colorado, so expect warmer and drier conditions for the mountains as well.
Speaking of Fire Danger...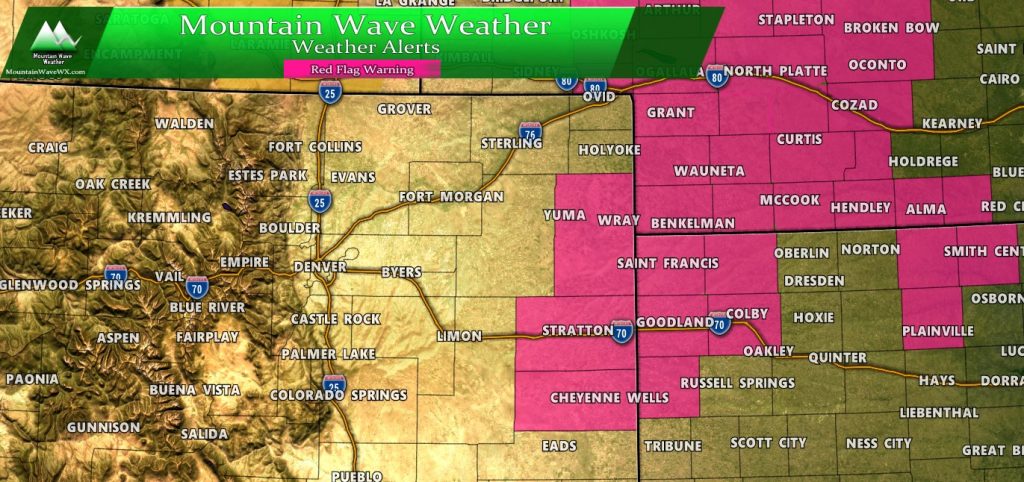 The National Weather Service has a Red Flag Warning out for the far Eastern Plains of Colorado and into Kansas. Those areas haven't seen the consistency of snow storms we've had close to the front range this year Conditions are drier and with the warmer temperatures, lower humidity and wind expected, fire danger will be pretty high out that way.
If March actually turns out as dry as it's looking on some of the longer range stuff, I wouldn't be surprised to see those Red Flag Warnings creeping back our way. Time will tell!
Summary - Any Storms Coming?
As of right now our next best chance of moisture is sometime later on Sunday into Monday. Honestly, it doesn't look too exciting on any of the model setups... only a small chance for a bit of precipitation. As of right now, no cold air to work with means any precip we see may fall more as rain than snow.
When I fast-forward ahead I see a "zonal flow" setup across Colorado for the month of March. In those types of patterns our mountains tend to do decent on snowfall but the front range is often left high and dry with a lot of wind. Sadly (or not sadly depending on your outlook) I can't see a lot of evidence for major snow storms in March so far... but as we all know that can change the further out I look.
For now, enjoy the nice weather and if something pops up in the meantime I'll keep you all updated!