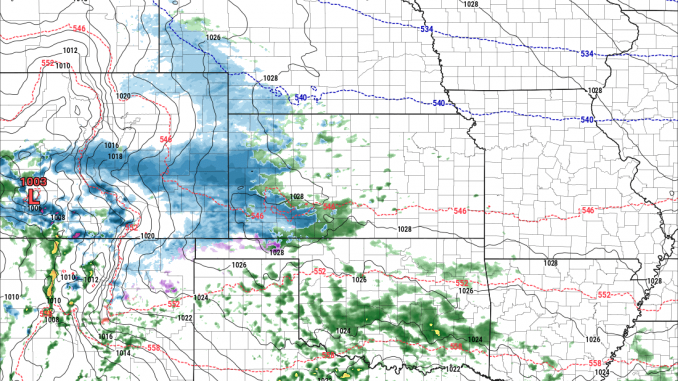 We've enjoyed some lovely weather over the past few days, a welcome change to February's cold and dreary weather pattern. Mother nature will remind us that spring still showcases snow and colder weather for Colorado. A juicy pacific storm system will begin moving in from the West early on Friday and will hook up with a cold front bringing cooler air down from the North. What does this mean...?
It means colder temperatures and a decent show of accumulating snow will be back in the forecast for the Palmer Divide and Front Range.
Timing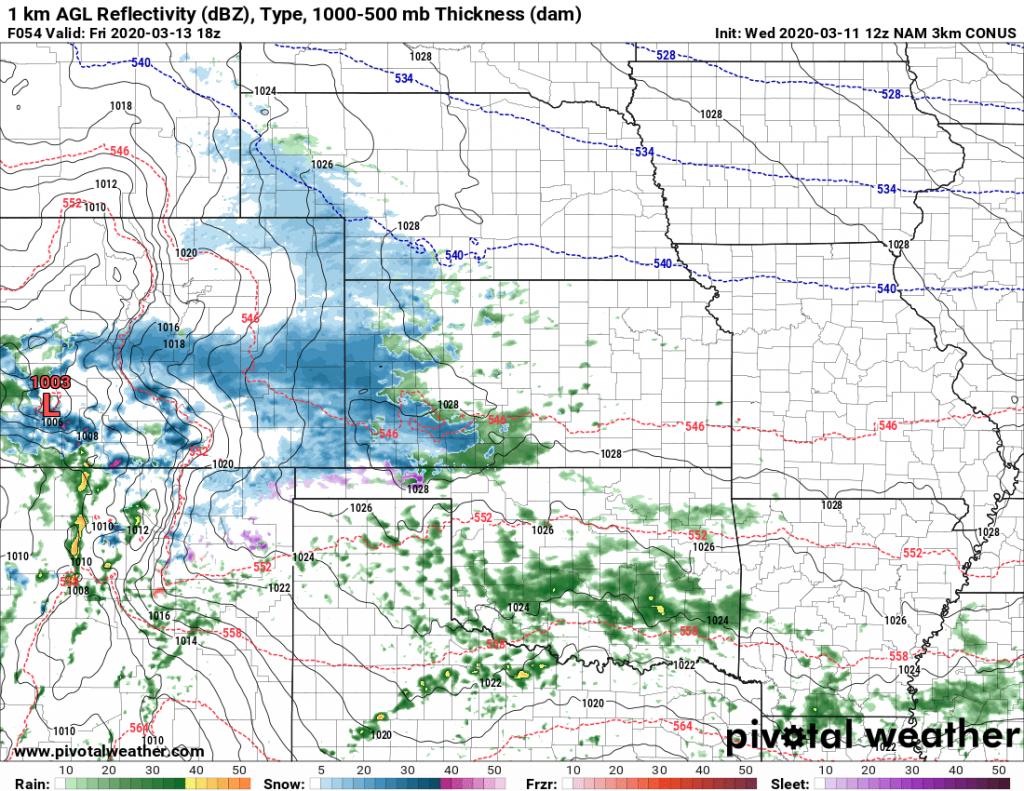 Models are in pretty good agreement that Friday is the day to watch. Showers move into the area by late morning/early afternoon from South to North. I'd be keeping an eye on things as we move into the afternoon.
Impacts
There's still a lot of questions on how much of this makes it North of the Palmer Divide. A southerly track to this storm means that the prevailing winds will also be Southerly... this usually means downslope for us across the Palmer Divide. Downslope means drier air at the surface and thusly less available moisture to work with for snowfall.
Keep an eye out for changing road conditions Friday afternoon
Areas under heavier snow may see slick road conditions
Keep an eye on that Friday evening commute!
Snowfall
This will be an interesting storm but doesn't look like much to write home about. The WPC product above seems pretty in line with what we see in the modeling... lighter snow accumulation as you go North and heavier as you go South. I think Eastern/Southeastern Colorado has the best chance to see better snow accumulation out of this one.
We'll go with a general 0-2 inches total across most of the Palmer Divide with maybe a 1-3 inch range as you go further South towards the Springs.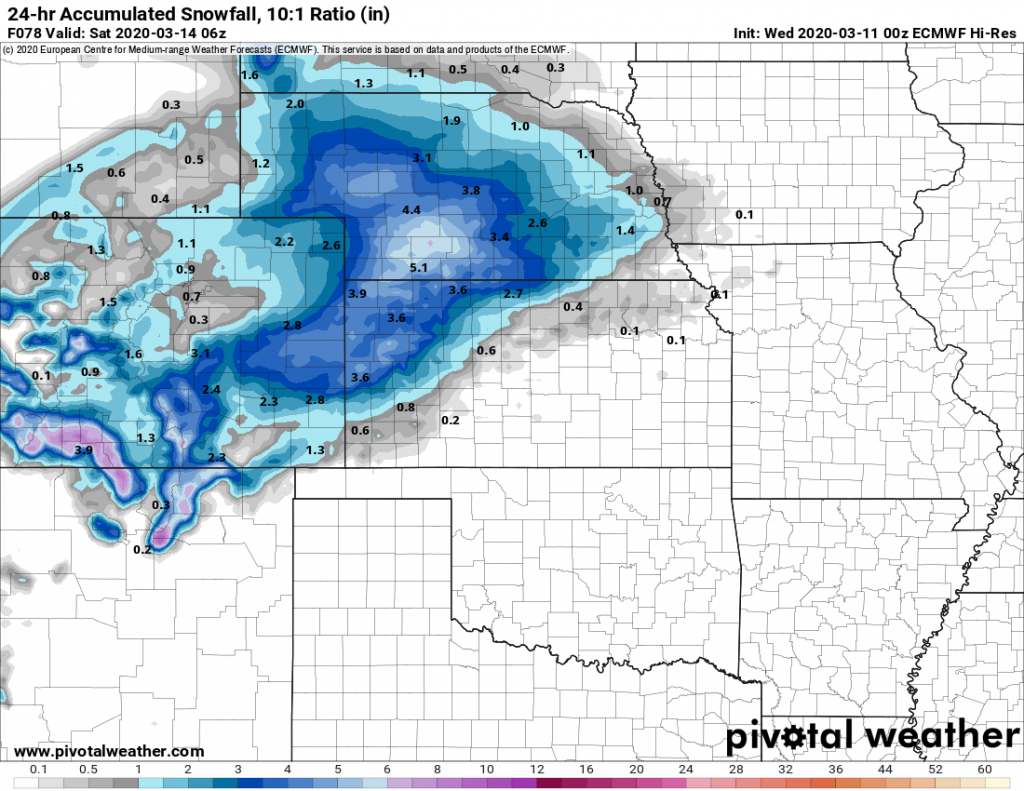 Notice the big hole of dry air on the Euro above... we see this on nearly all the models and it's a good indicator that downsloping will kill off a lot of moisture for areas along the Palmer Divide and Denver.
Summary
A bomb cyclone/large March snow storm this system will not be.
Highest impacts are probably well South of our area, but given how dry March has started we will gladly take any moisture we can get!