Another storm system is slated to move across the area late on Tuesday and into Wednesday. This storm will seem like pretty small potatoes compared to the one we just had - as such we are not expecting a ton of snow out of it.
The overall positioning of the storm is too far South to give us a shot at decent upslope, but we should see enough along the higher elevations of the Palmer Divide for a bit more snow. The EURO and many models agree on the Southward track of this storm: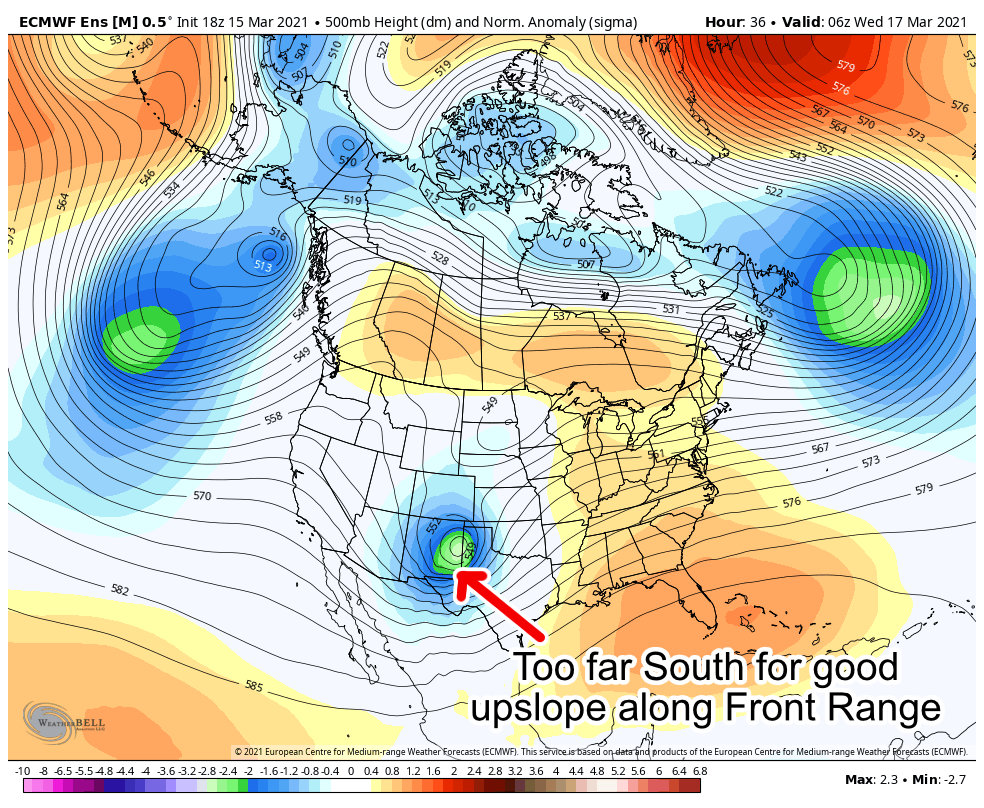 With the main energy well to the South, here's our thinking on snowfall ranges along the Palmer Divide. These amounts are for total snowfall through Wednesday morning.
Palmer Divide Snowfall Forecast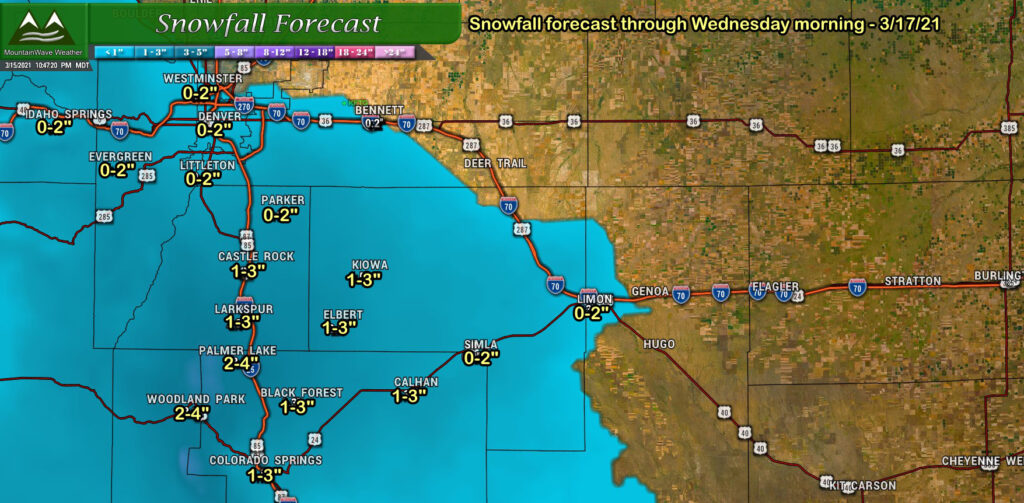 Southern Colorado Snowfall
Due to the Southerly track, Southern Colorado will be the winner on snowfall with this storm... which is good news as they didn't get much snow out of this last storm but many areas saw a decent amount of beneficial rain. Given this area's drought conditions any extra moisture will be well appreciated. Here's a quick spot forecast (add +/- 1 to 2 or 3 inches for range):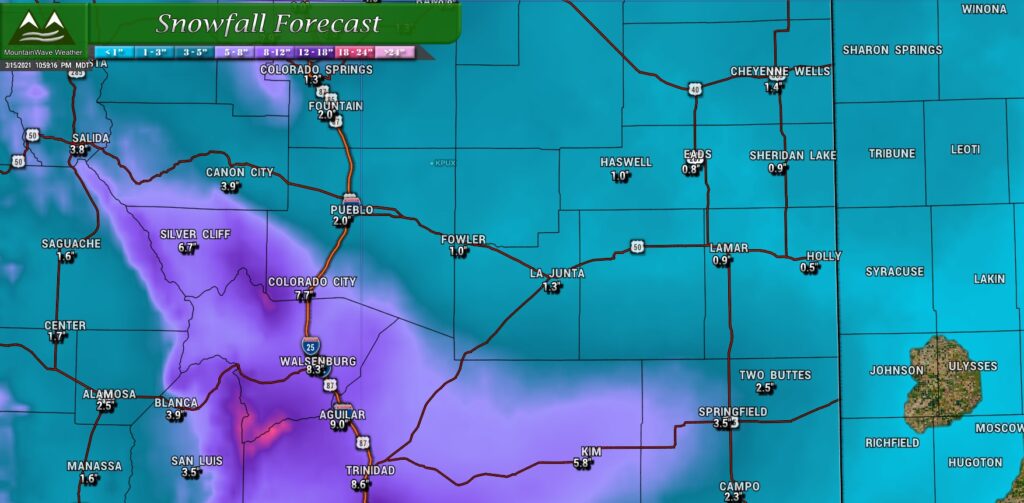 ---
Could This Storm Overperform?
Yes, absolutely possible but looking unlikely as of right now. This storm could produce more snowfall along the Palmer Divide if it significantly shifts to the North.
One thing to keep an eye on with this storm will be the wind, I wouldn't be surprised to see gusty winds along the Southern parts of the Palmer Divide and to points into Southeastern Colorado. With the snow on the ground and more falling, just be prepared for changing weather conditions.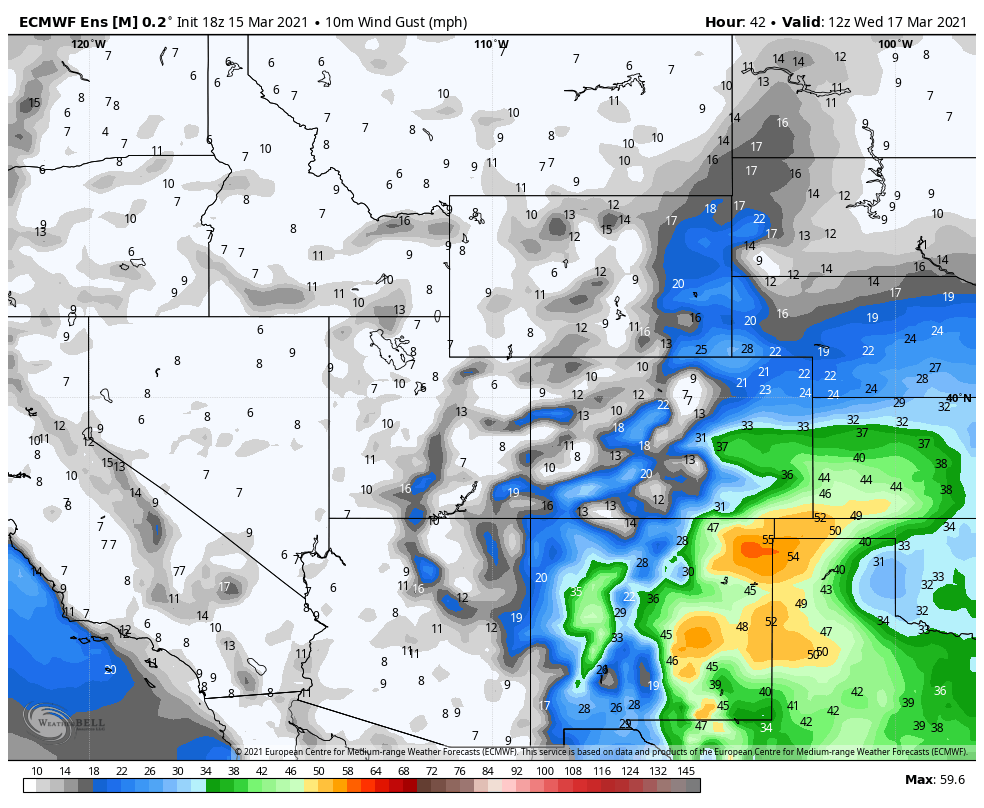 ---
Timing/Impacts
Impacts look fairly minimal with this storm, don't count out any slick spots developing on the roads though, especially the further South you travel.
Timing: snow should begin after 6PM along the Palmer Divide, light snow showers look to continue through early Wednesday morning. All and all, this one will be out of here pretty quickly.