SEVERE WEATHER OUTLOOKS AND THREATS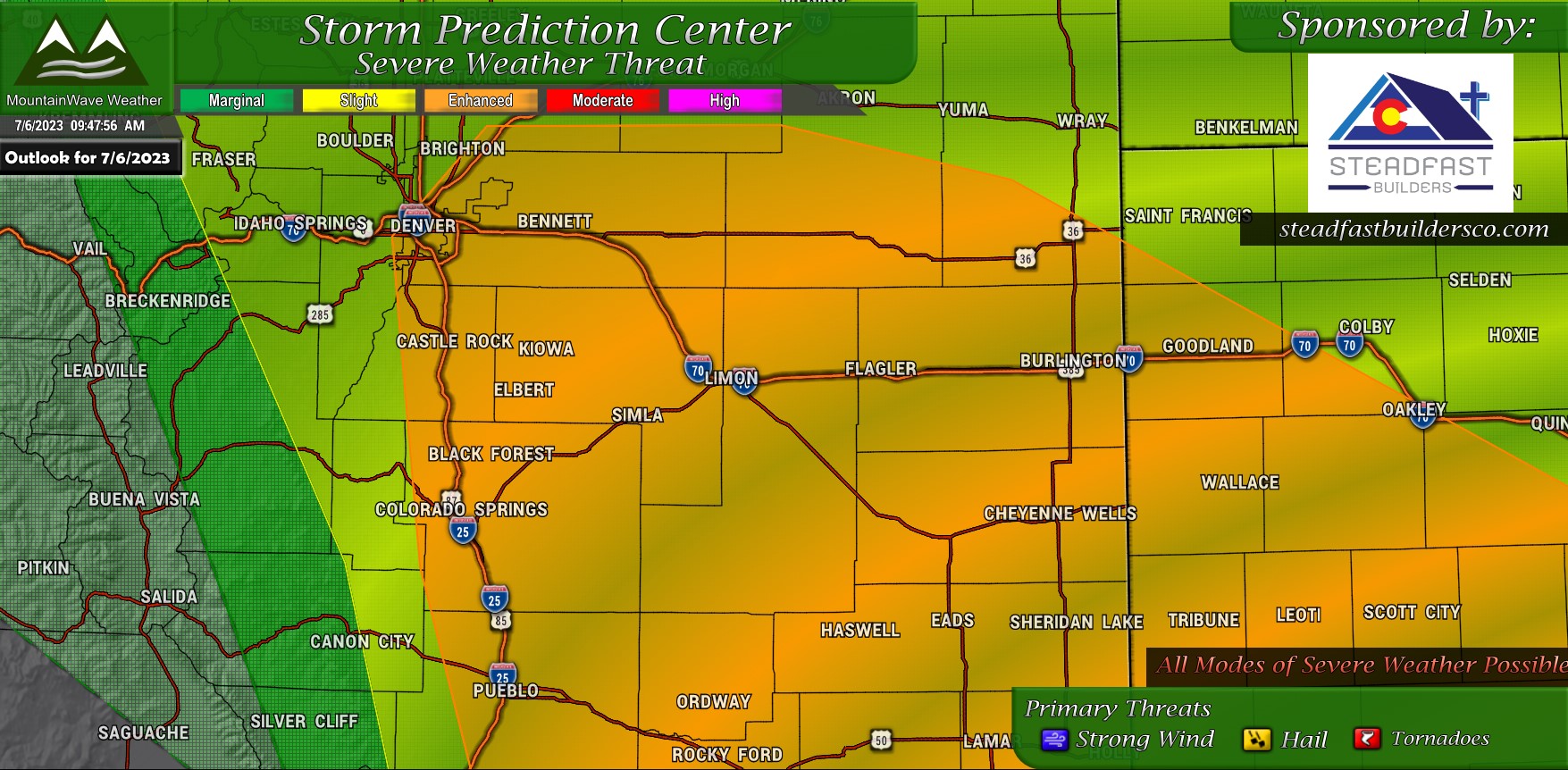 The biggest update this morning is the addition of most of Denver and the I-25 corridor into the Enhanced Risk area for severe weather today. This means that SPC believes thunderstorms would get strong enough closer to the foothills to cause headaches for some folks.
An enhanced risk is a 3 out of 5 level for severe weather.
Here's a visual aid on what that means and what you should expect: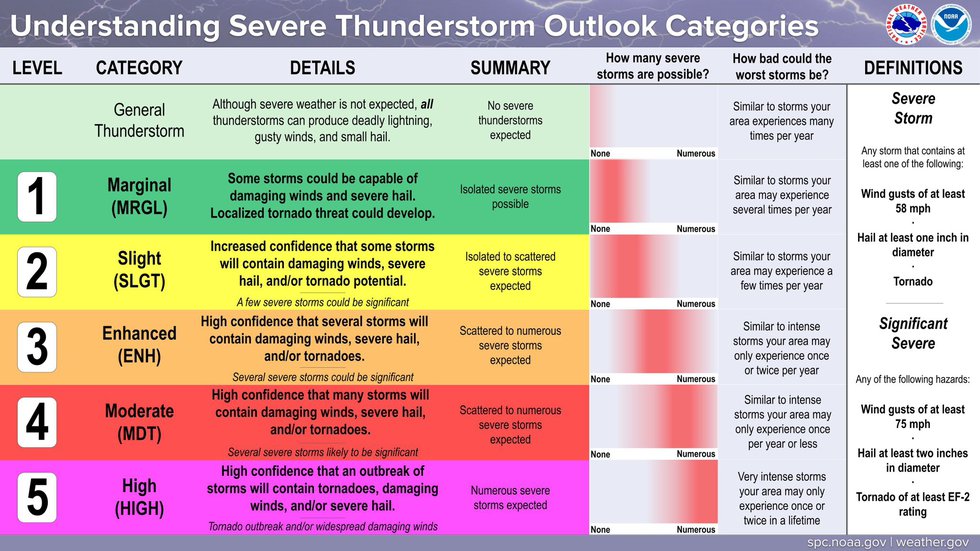 Tornado Threat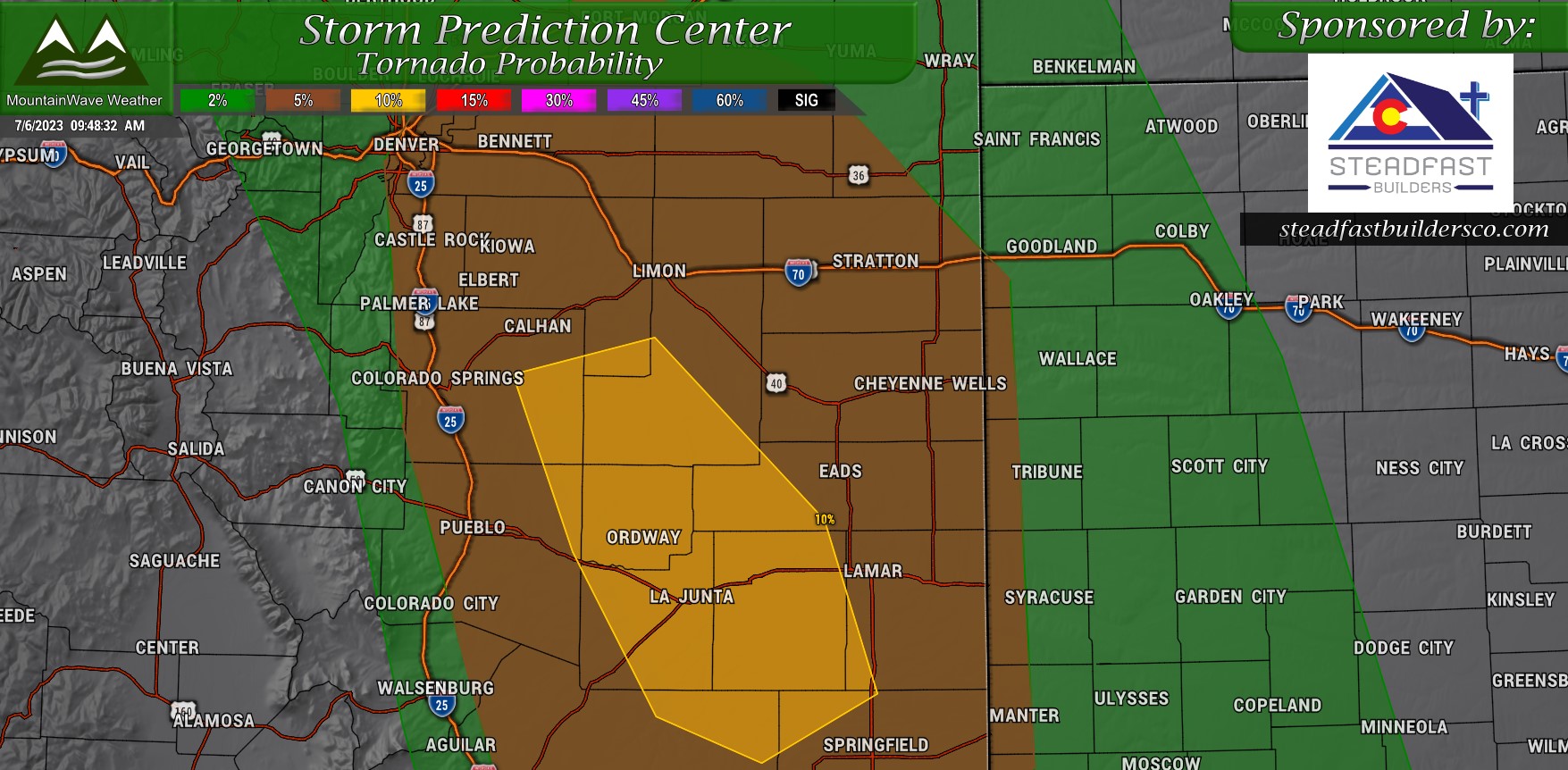 The tornado threat looks more substantial with this morning's data. A broad area of a 5% risk has been added to include metro Denver and the I-25 corridor. Further South and to the East, a 10% risk area has been identified.
While 10% probability is generally low - this number is actually considered fairly high for Colorado standards. Anyone in the brown or yellow shaded areas will need to stay very weather aware today and have an action plan ready if a tornado warning is issued.
Hail/Wind Threat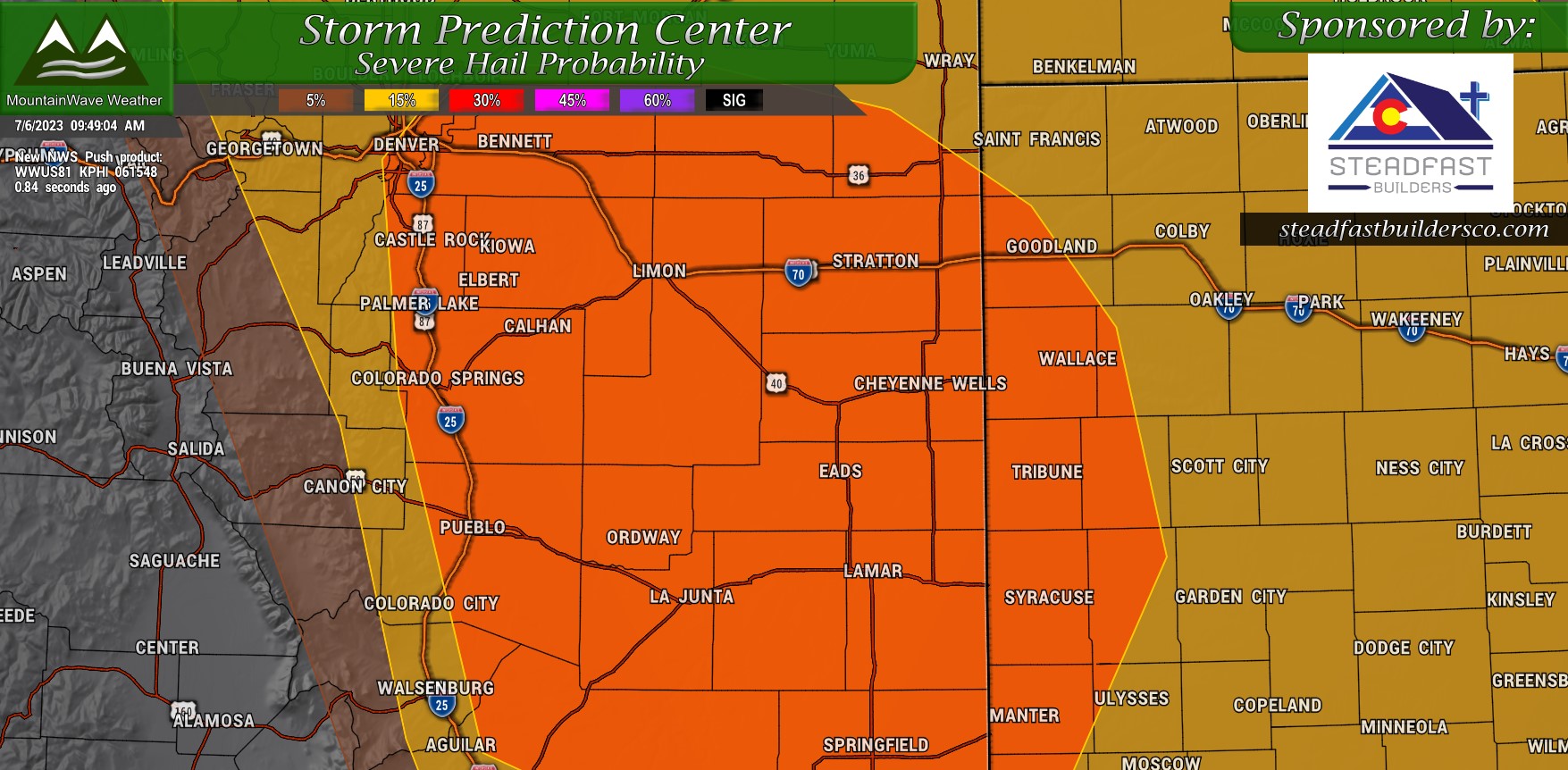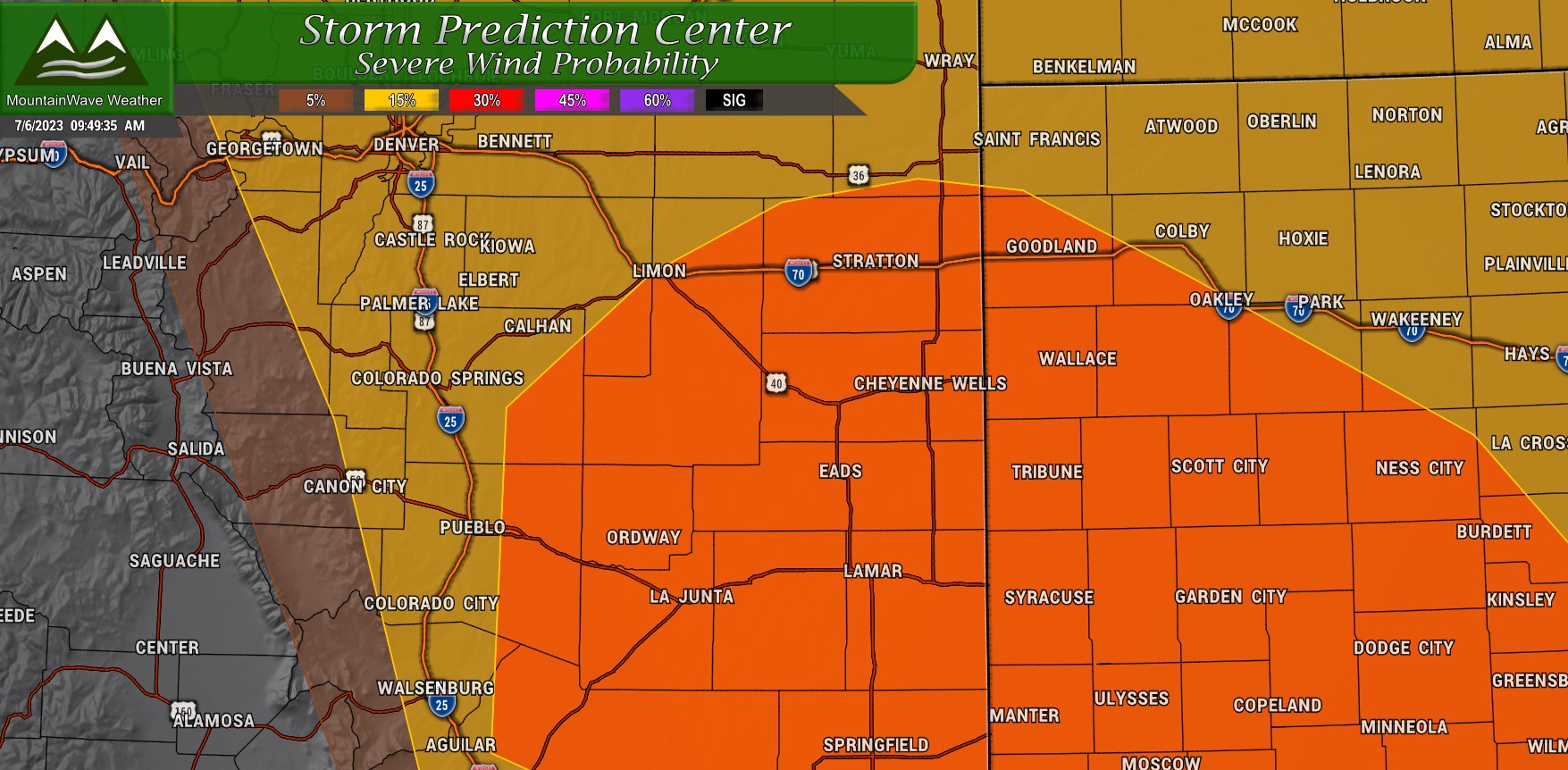 The hail and wind risk areas are outlined above. Most of the hail threat encompasses all of Northeastern Colorado including Denver and much of the Palmer Divide.
The wind threat is more to our Southeast.
The big news item here is that with setups like this; we can see very large hail. A Significant Hail Risk is outlined for much of the urban corridor, metro area and palmer divide: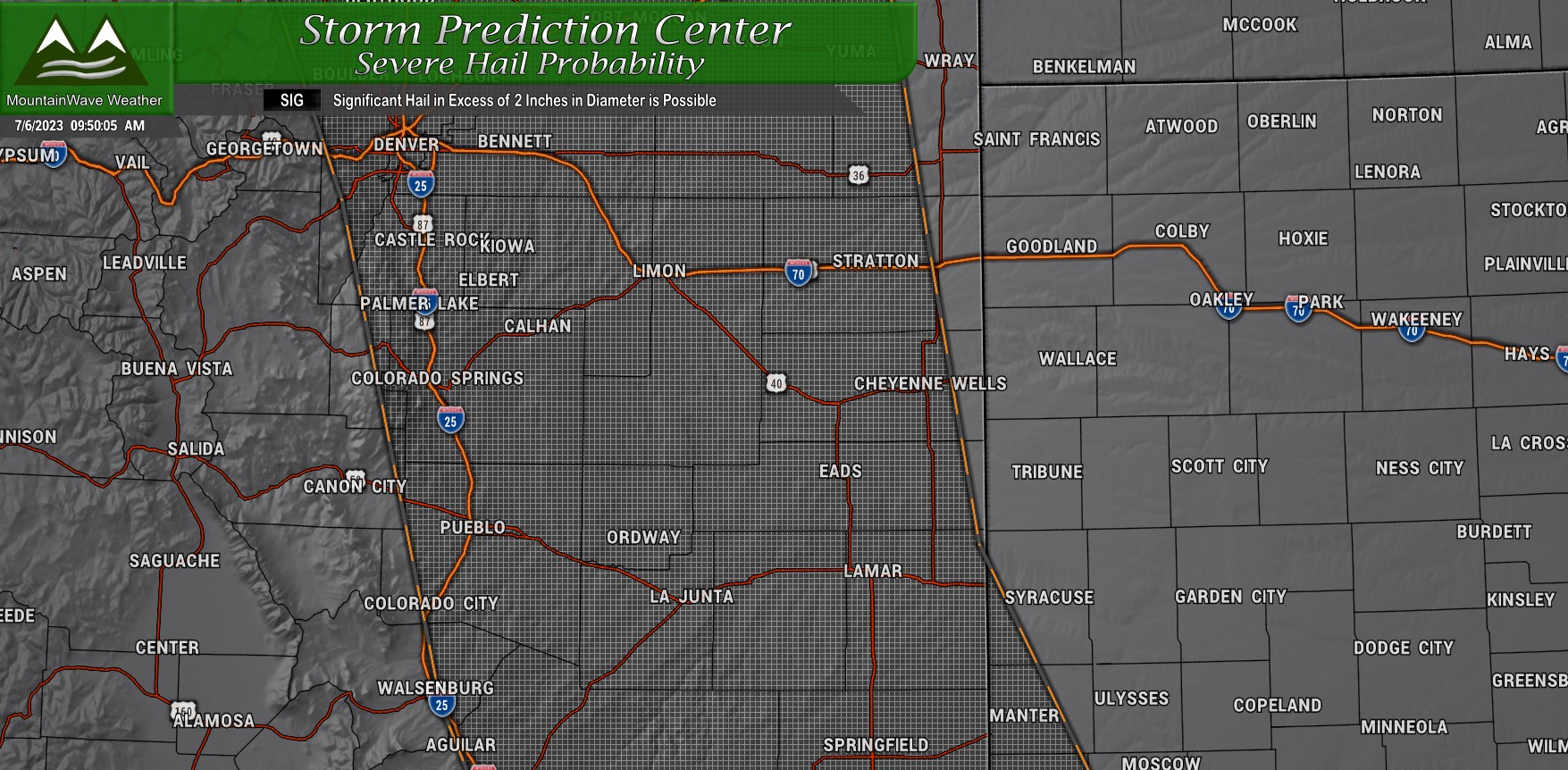 ---
Timing and Preparedness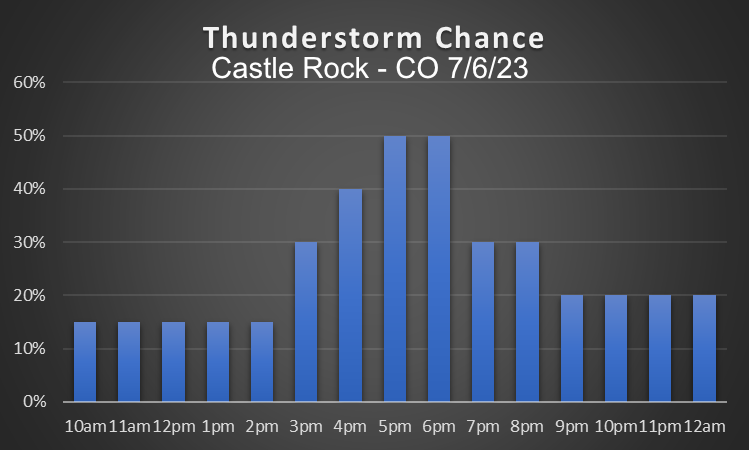 A lot of folks ask about timing, we should expect storms between roughly 3PM and 11PM overall.
You'll notice Castle Rock peaks at about a 50% chance.
I believe most of the action will be East of the I-25 corridor so this makes sense.
Plan your day around the potential for severe weather today. Not all of us will see it, but those that do...? It has potential to be significant so don't be caught unaware!
More updates as needed!