Here's a quick look at where we stand on drought conditions (people have been asking why many localities are banning fireworks) along with this weekend's forecast and a recap of the North American monsoon so far this year.
Drought Conditions Have Worsened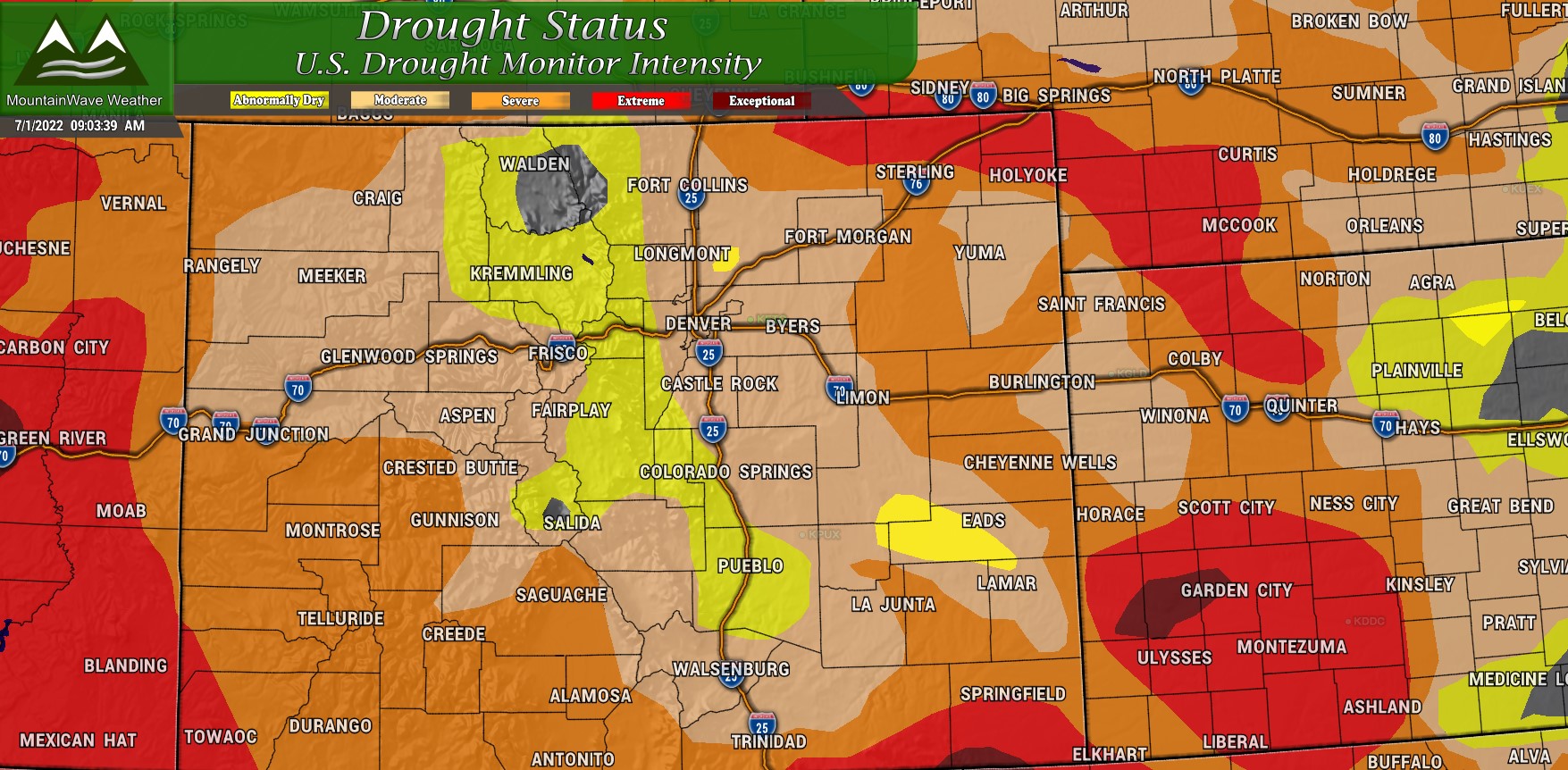 Despite a wet May that pushed many areas in Eastern Colorado nearly out of drought, record warm temperatures, extremely dry conditions, high winds and low soil moisture have all combined in June to push many areas back into a worsening state of drought. The only exception in the state are the mountain areas where snow melt has helped keep conditions better.
Along the Palmer Divide, here's the latest look at drought status: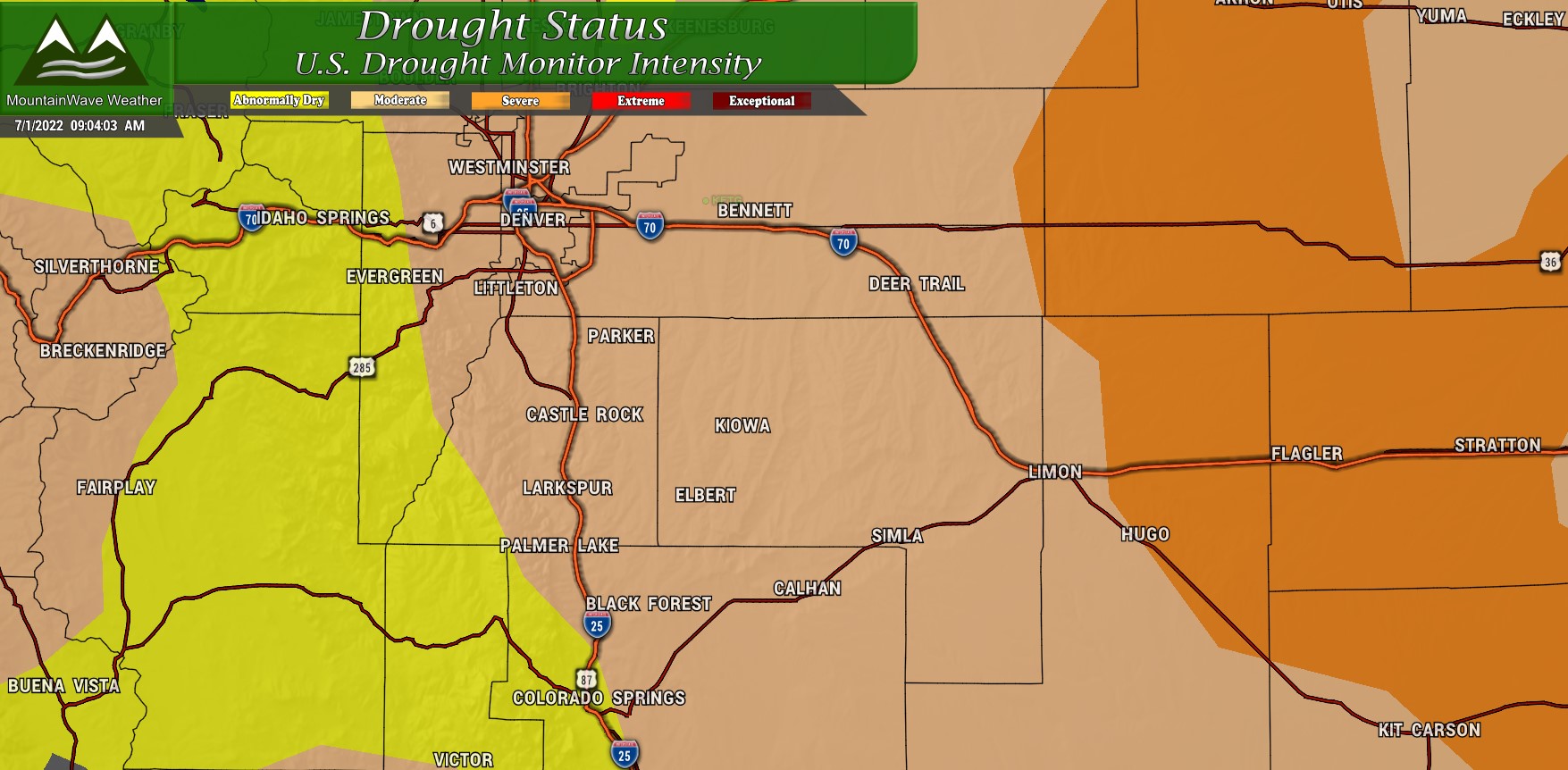 Much of the Palmer Divide is back in a moderate drought as of the latest outlook, this is what that typically means:
Rangeland growth is stunted; very little hay is available
Dryland crops suffer
Wildfires increase
As someone who has livestock and pastures, I can definitely verify the stunted growth of vegetation and reduced availability of hay. These conditions are conducive to wildfires and any fires that start have the ability to grow very quickly depending on the conditions for that specific day. The vegetation is definitely looking stressed from head and dry conditions early this year!
This is why many cities have fire bans and have made fireworks illegal. My recommendation is to not play with fire on this year's 4th of July as conditions will be hot, dry and potentially breezy.
Palmer Divide Weather Forecast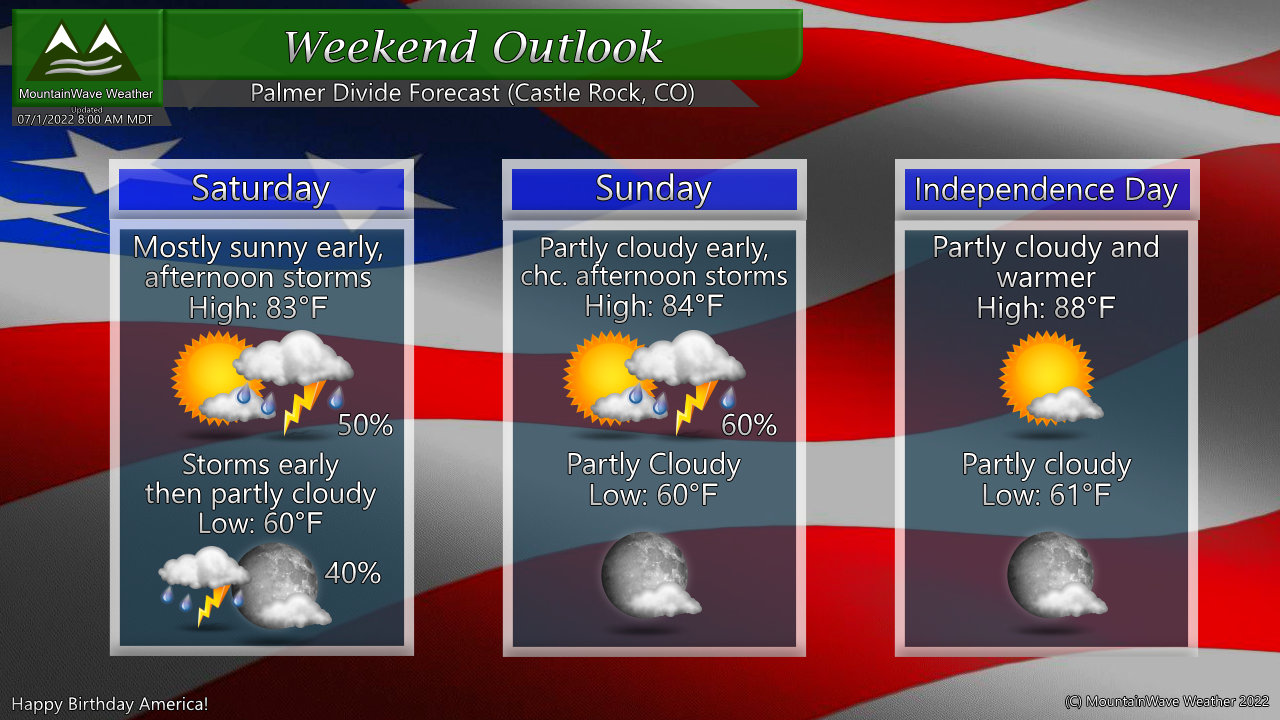 The best way to describe this weekend's weather is "seasonal." We will see high temperatures in the low to mid 80's along the Palmer Divide with slightly warmer temperatures on the 4th of July. There is enough monsoon moisture working its way through the area that there is a chance of storms - especially on Saturday and Sunday. Just like our last few days, the moisture is there but that doesn't mean we are guaranteed to get rain... it will really just depend on if we can get storms to fire.
With that, your chance of seeing storms is around 50% - this means NOT EVERYONE SEES RAIN. So don't be disappointed if you miss out, that's the way the weather goes!
---
Where's the Monsoon?
It's been with us for a couple of weeks now, sadly not much of that moisture is making it into Northeastern Colorado.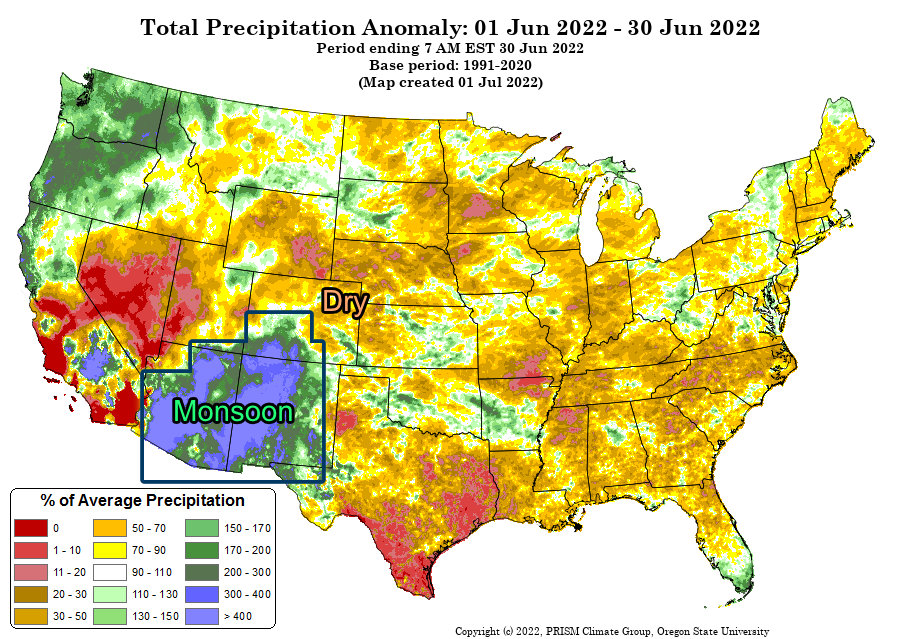 The Southwestern part of Colorado into New Mexico and Arizona have had the best amount of moisture out of this year's monsoon. This is great news for those areas as they were ravaged by large fires and extreme drought conditions earlier this year, but sadly it's not helping much of Colorado outside the Southwestern corner.
I've said it for the past few months, I'm not super excited about this year's monsoon for much of Colorado... I think the mountains will do OK (especially as you move further South and West) but areas along the front range don't look super promising. This will most likely exacerbate our drought conditions as we move through the summer.
Have a wonderful and safe Independence Day Weekend!