Good morning, the next 2-3 hours is your last chance to make sure you are prepared for this storm. We are expecting significant impacts to travel South and West of Denver along with freezing conditions. This means if you're driving it will be a bit of a mess this evening and into Saturday. Additionally, freezing conditions are expected so any plants you want to save will need to be covered and it's highly recommended you drain or wrap your above-ground irrigation systems.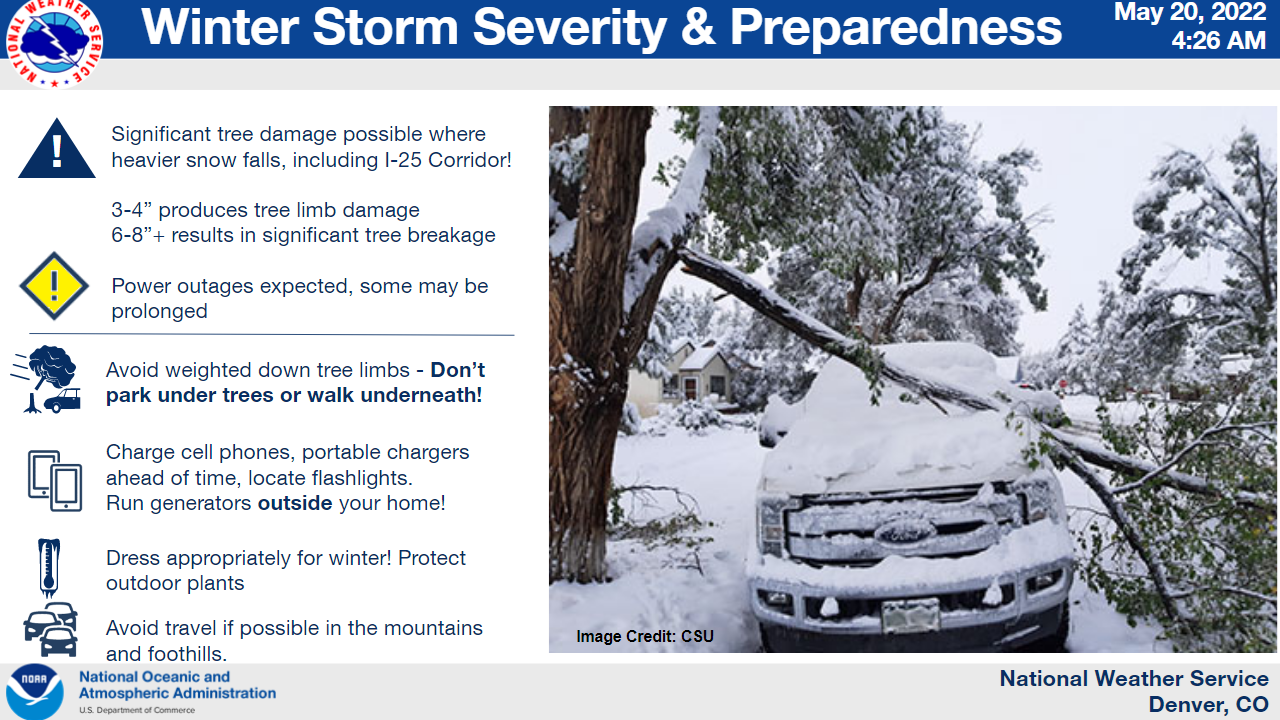 ---
Weather Highlights as of This Morning
Winter Storm Warning - starts at 12PM for Denver and the Palmer Divide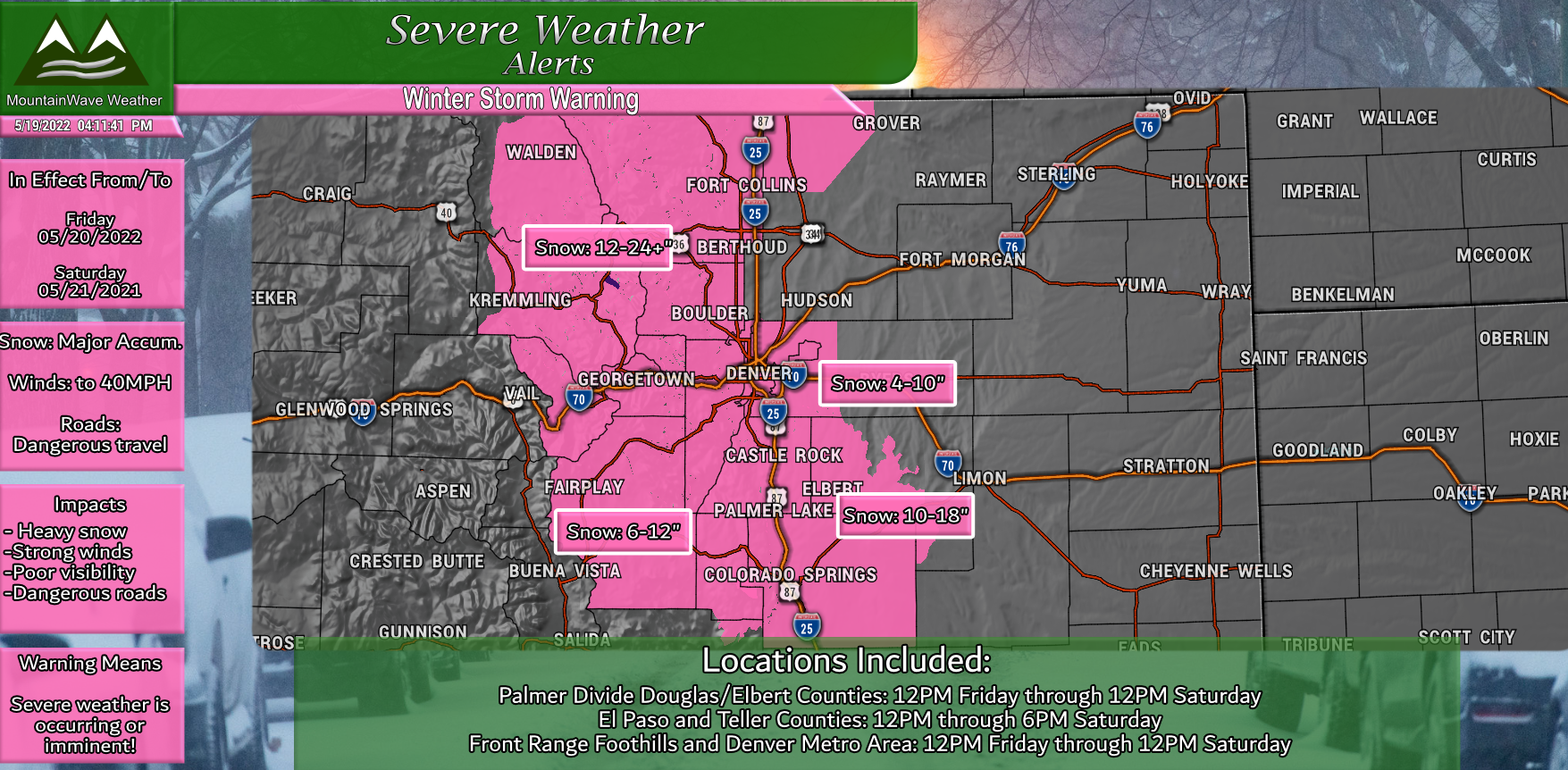 Freeze Warning - from 9PM Friday through 10AM Saturday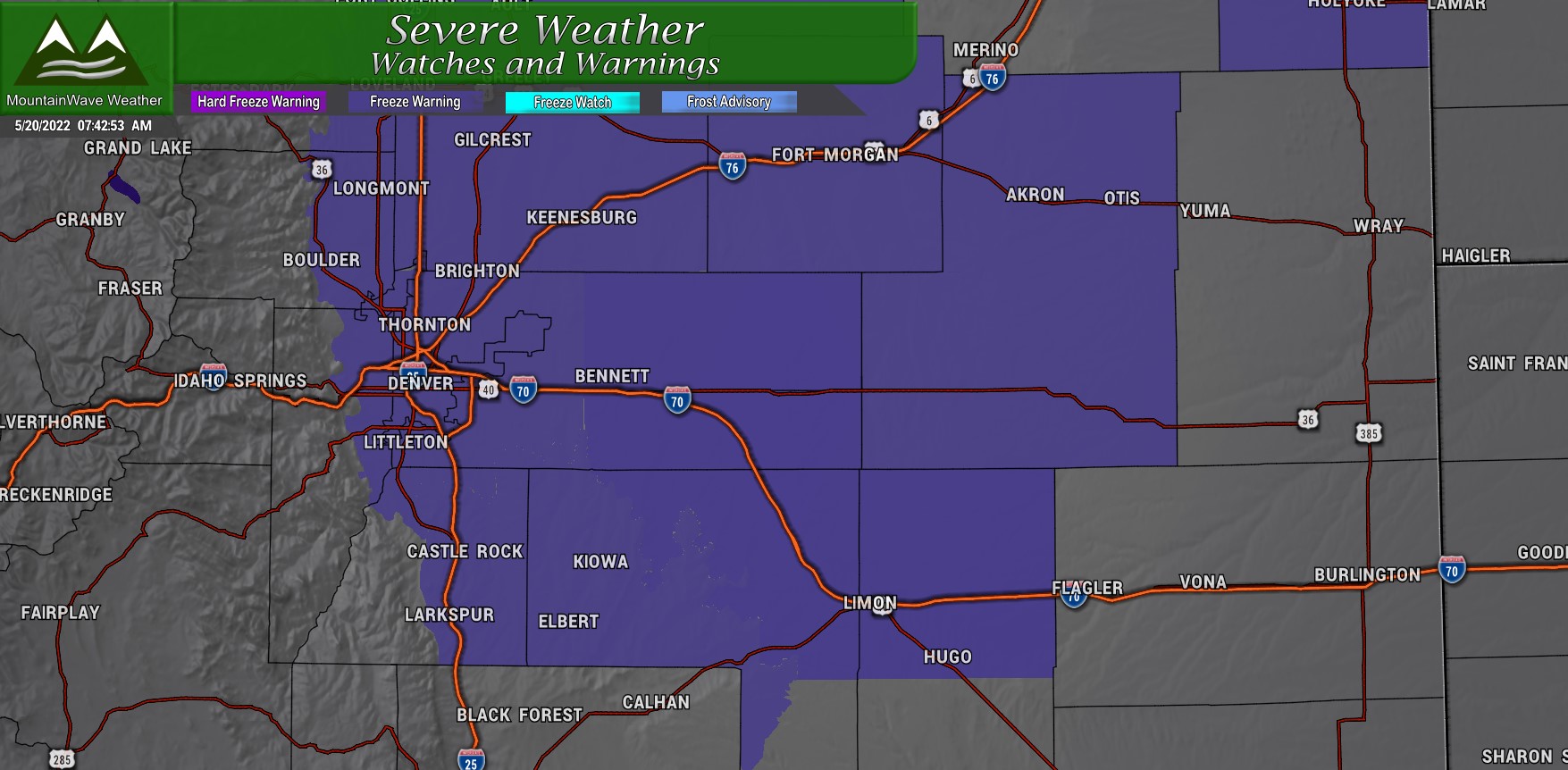 Winter Weather Advisory - Friday AM through Saturday AM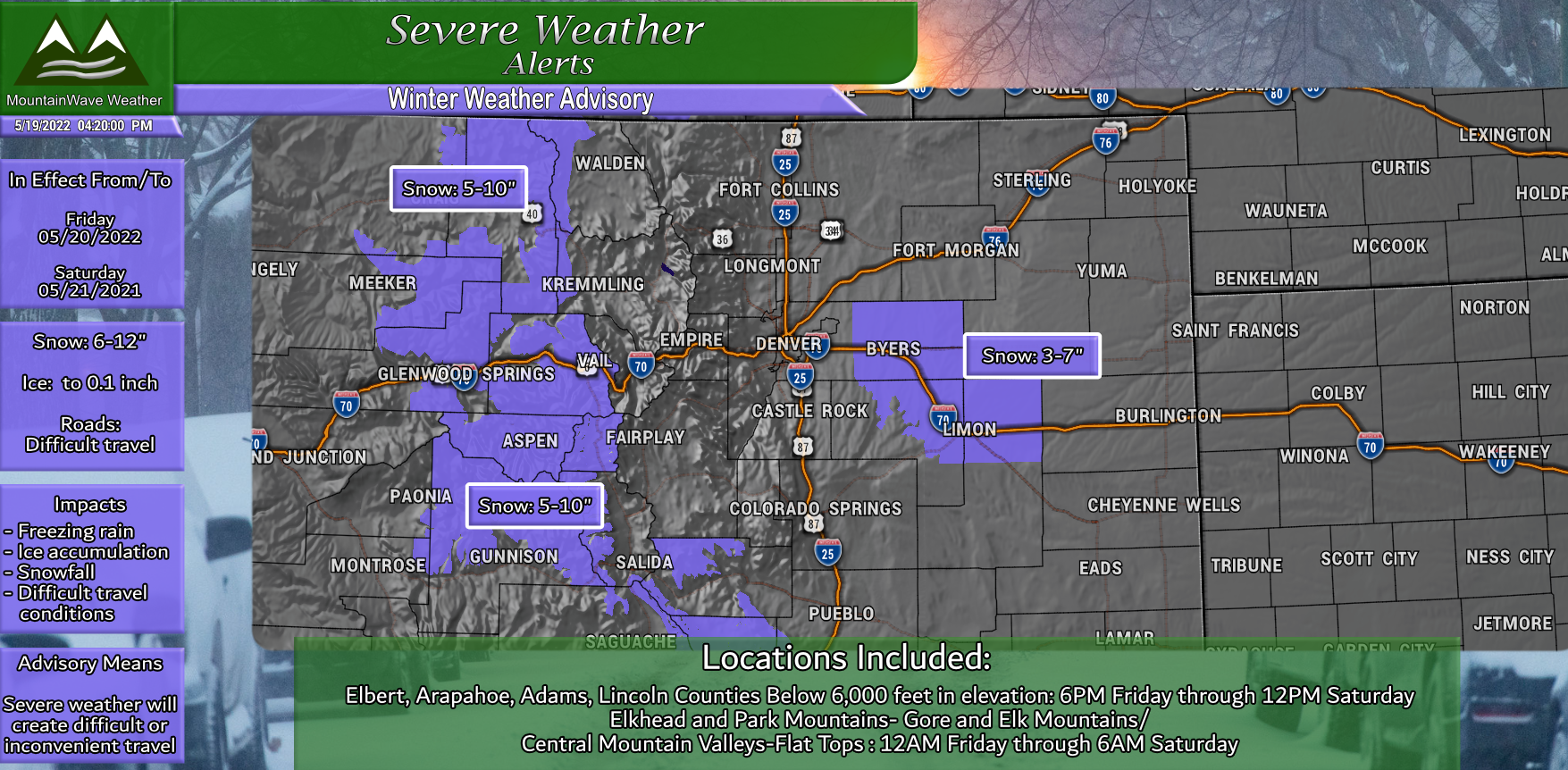 ---
Snowfall Forecast (Updated as of this morning 5/20/2022)
Palmer Divide/Denver Area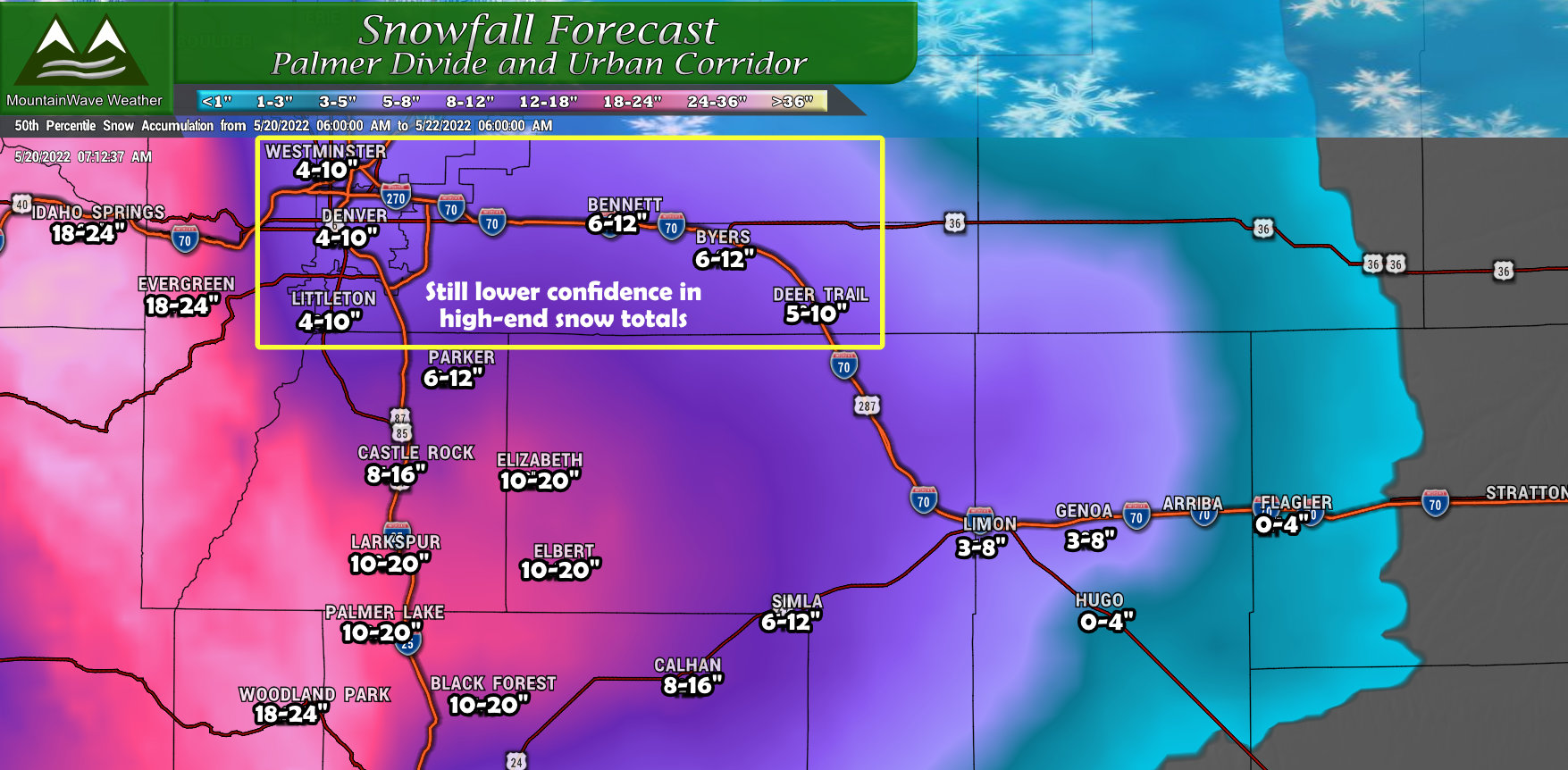 Further adjustments upwards as models have not only continued to keep the foot on the gas in terms of snowfall, but a lot of the shorter range/high res models have continued to trend upwards in snow as well. This gives us greater confidence in the snow and the accumulation. I have adjusted storm totals upwards, but the wildcard will still be how much sticks vs. how much melts, it is very possible we don't realize these totals if the ground ends up melting a lot of this.
Lower elevation areas in and around Denver still give me pause, despite the models going nuts for snow in those areas I still don't get a warm and fuzzy feeling about the high end of those snow totals. We will see what happens!
Northern Colorado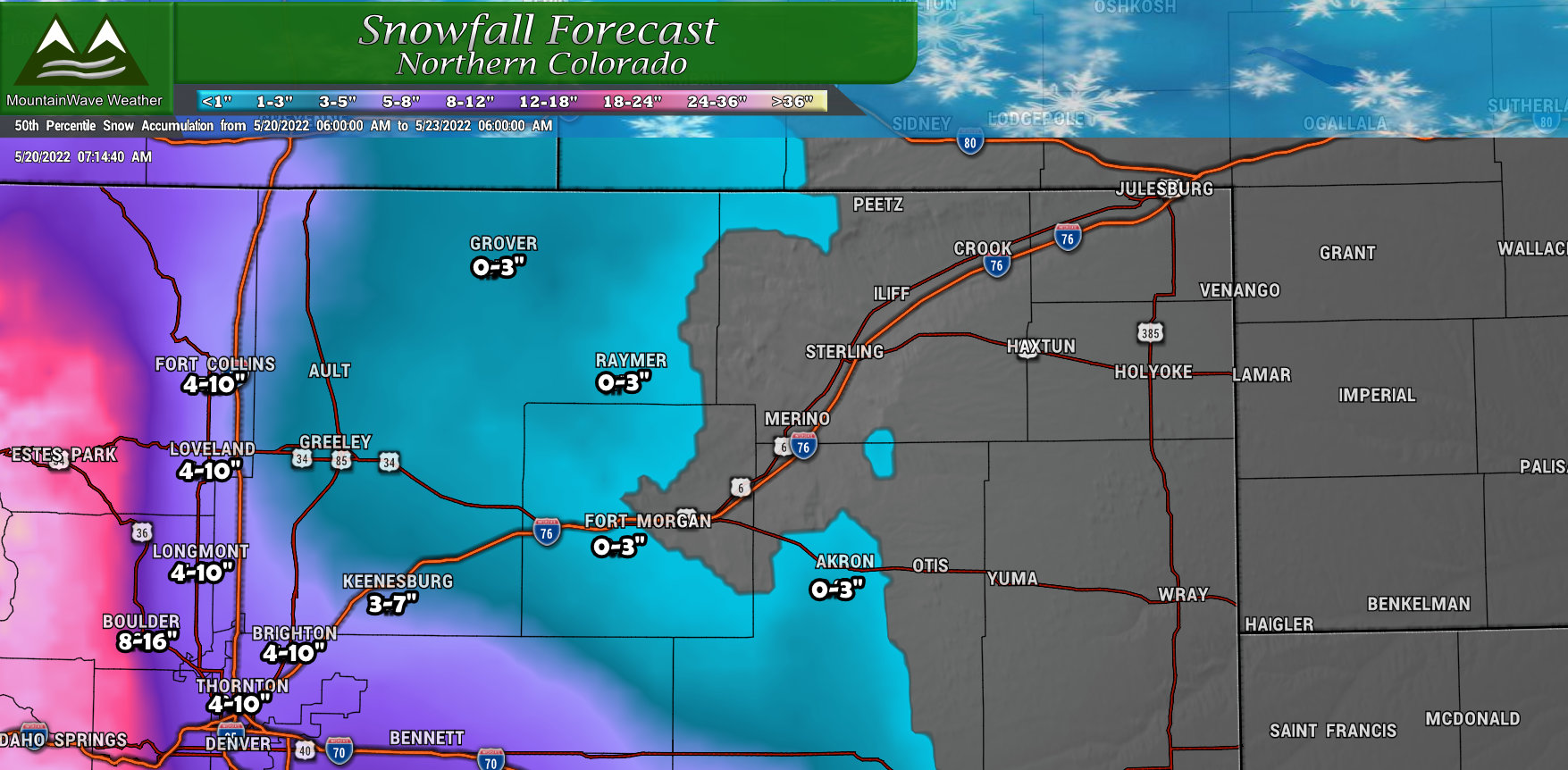 No major changes for Northern Colorado minus a bit of upward movement in the forecast. The areas West of I-25 will have the best chance of realizing the snowfall totals depicted on the map.
Southern Colorado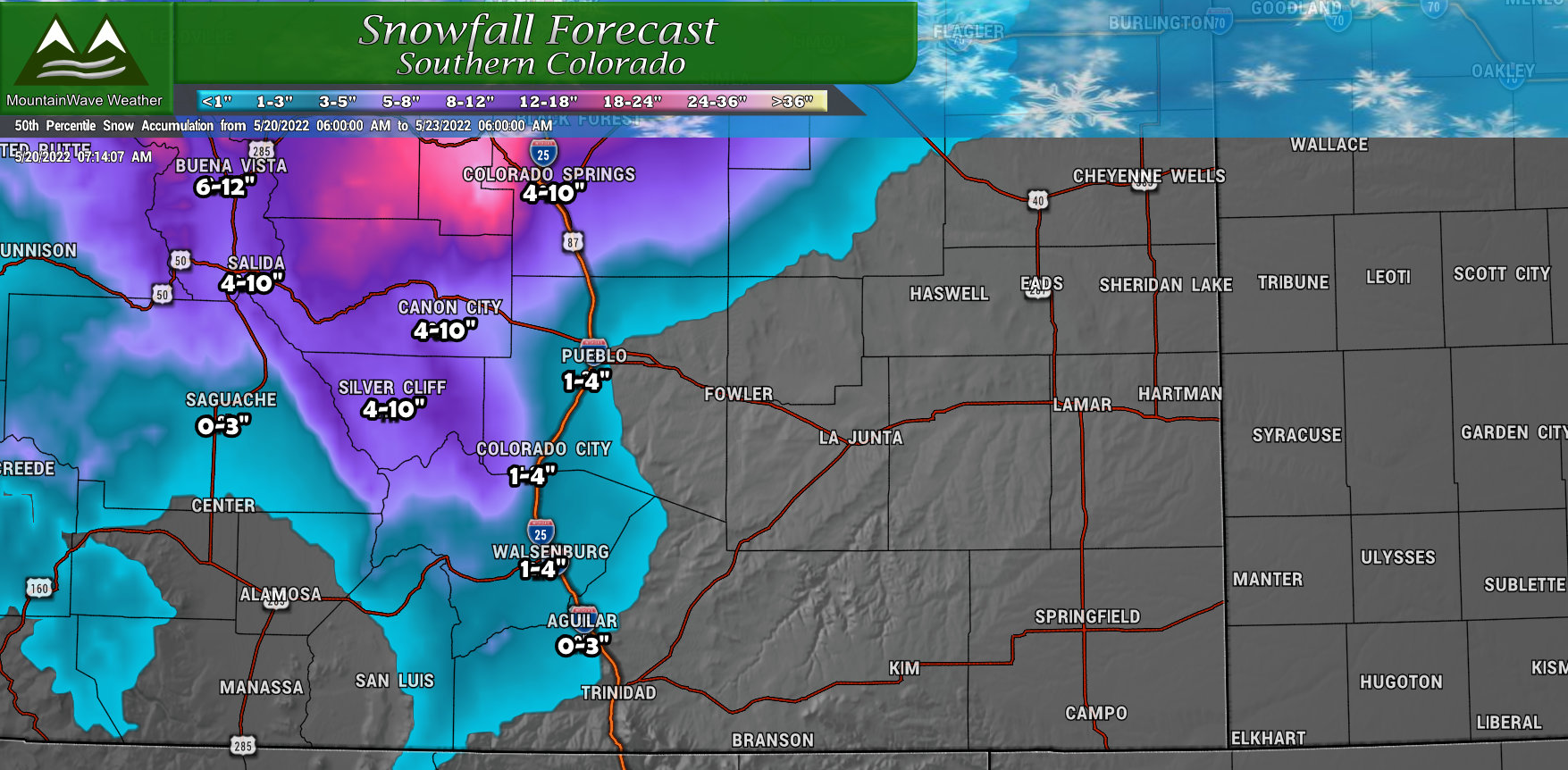 Southern Colorado; this is not your storm. Most areas will see a bit of moisture but as you go further South and East and get under that surface low you will see more wind than anything else.
Northwestern Colorado/Northern/Central Mountains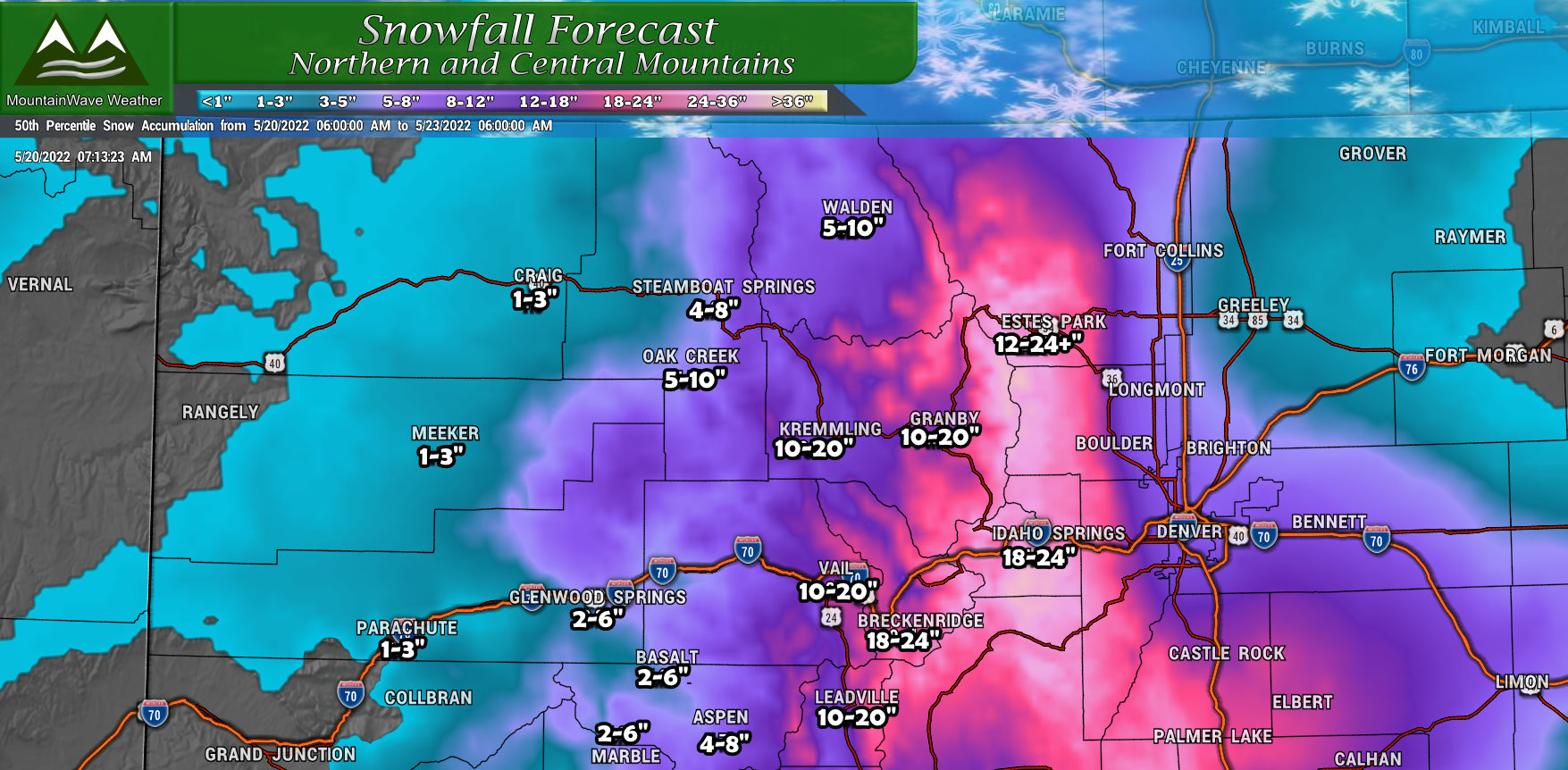 Mountains are still on track for significant snow - not a whole lot of changes there outside of some adjustment upwards for snowfall totals.
---
Timing/Impacts
Timing
Refer to the graphic below for the Palmer Divide as to when we expect to see the most significant impacts.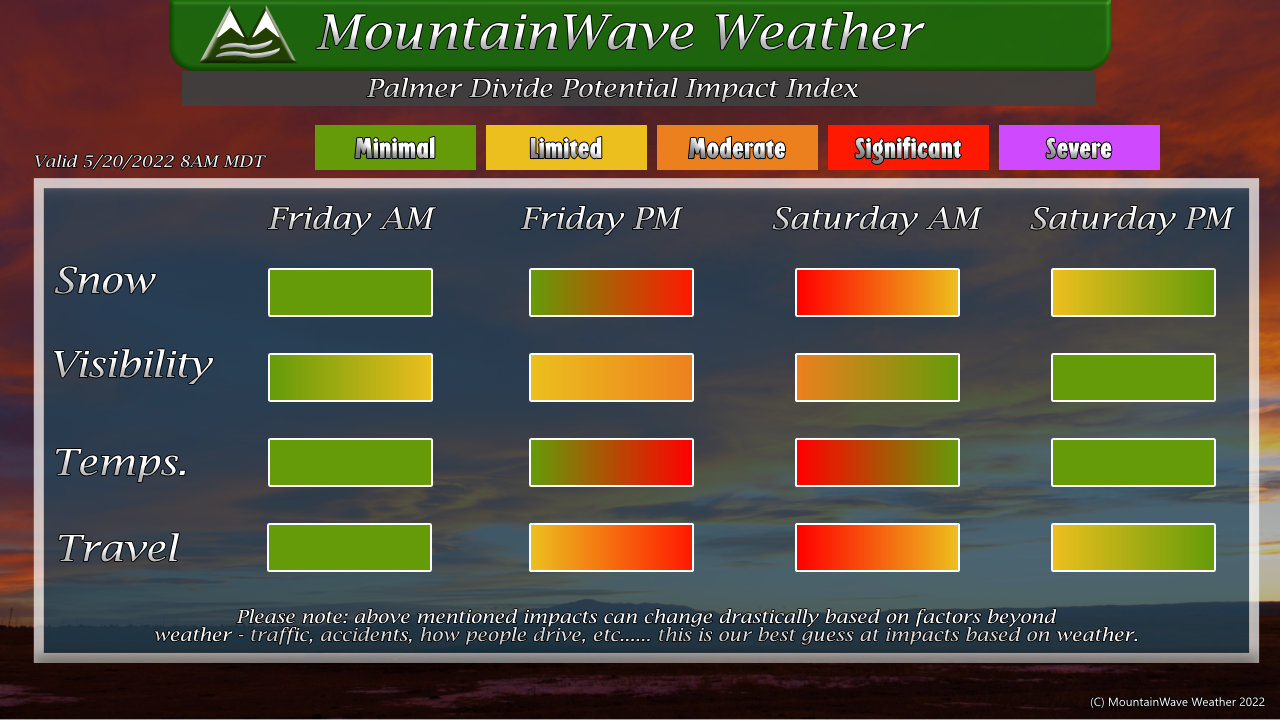 Note: highest impacts along the Palmer Divide still slated to occur Friday late afternoon, evening and into Saturday morning. Be prepared!
Impacts
Power outages
Heavy snowfall - reduced visibility
Freezing temperatures - damage to sensitive plants and above-ground irrigation systems
---
Wait and See!
I usually like to wrap up the forecast process on storms at this point, but I will have to continue watching this one. There are still so many things up in the air and any shift in storm track or trend of temperature slightly warmer or colder on the storm's arrival will mean huge changes for the forecast.
This is one I will be forecasting even as it arrives this afternoon!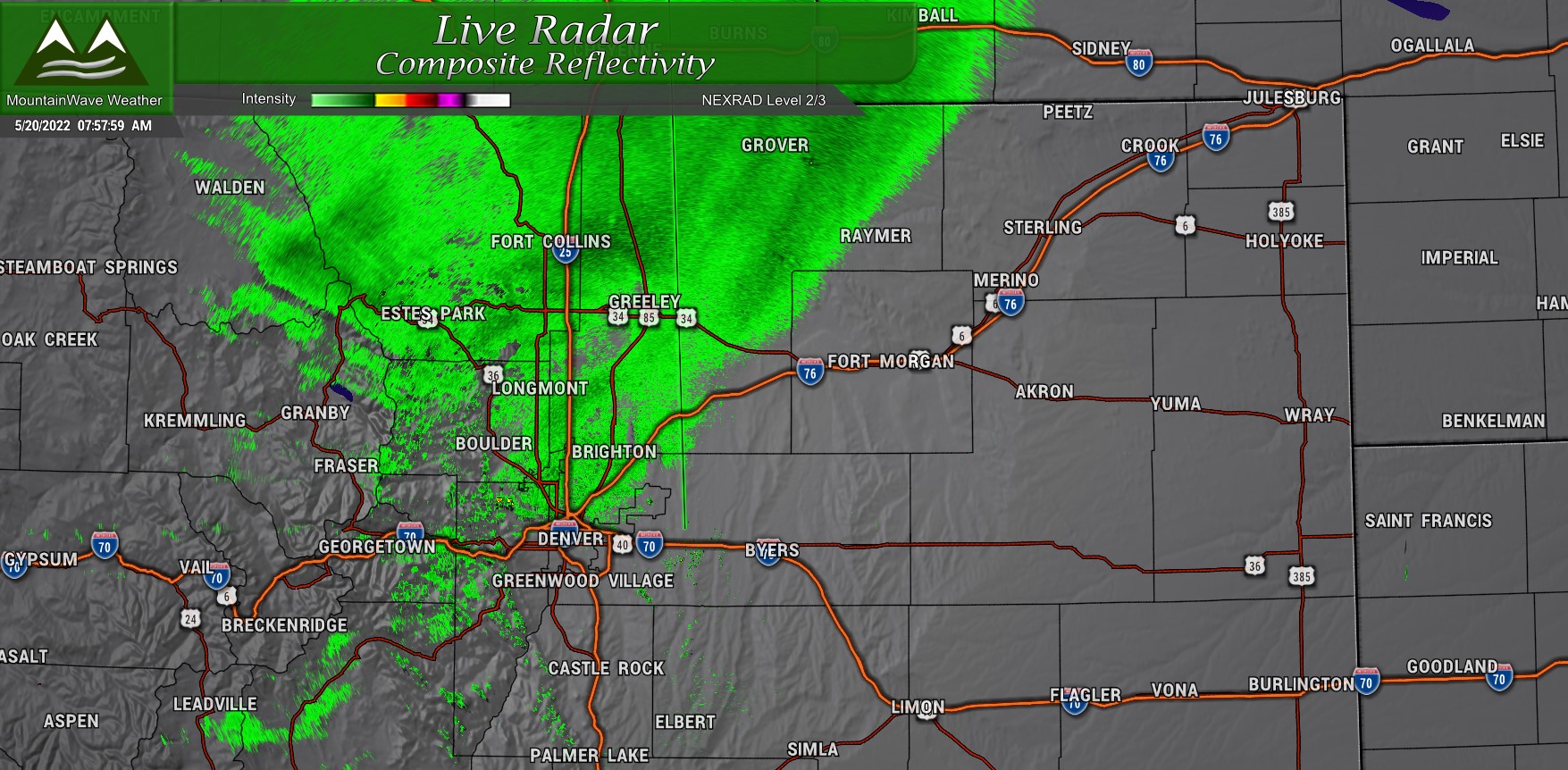 Snow is already falling in the mountains and foothills and rain is filling in across the lower elevations as of this morning. This will fill in as we go into the afternoon and that switch to snow in the higher elevations will be crucial.
Stay tuned for any further updates. Be done with your storm preparation soon!