A storm system with a fairly potent amount of energy is expected to move through the area later on Tuesday and into Wednesday. As is often the case with these storm systems this time of year; a lot of different modes of weather will be on the table. It's one of the rare times of year where I'll be mentioning severe weather such as damaging wind and hail in the same post as snowfall accumulation. Such is spring in Colorado!
Here's the details for our next storm system.
---
Severe Weather Potential - Tuesday 4/27/2021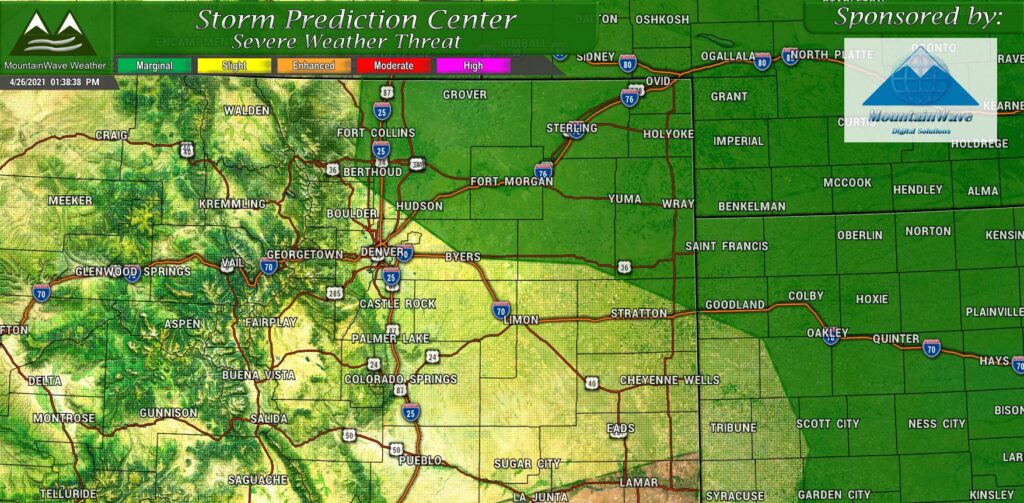 Tomorrow severe weather discussion mentions widely scattered strong and severe thunderstorm possibility North of I-70 and along and East of I-25. The largest threat out of these storms will be damaging wind and hail, but there is also a very small chance for a tornado or two here and there. Keep in mind, this is a marginal threat so odds are low that most people see any strong or severe weather - things will be very widely scattered. Marginal is the lowest risk level for severe weather so nothing to get too excited about, just keep an eye out if you live or are travelling through those areas tomorrow.
If you need a refresher on what each risk category means, I've posted that information below: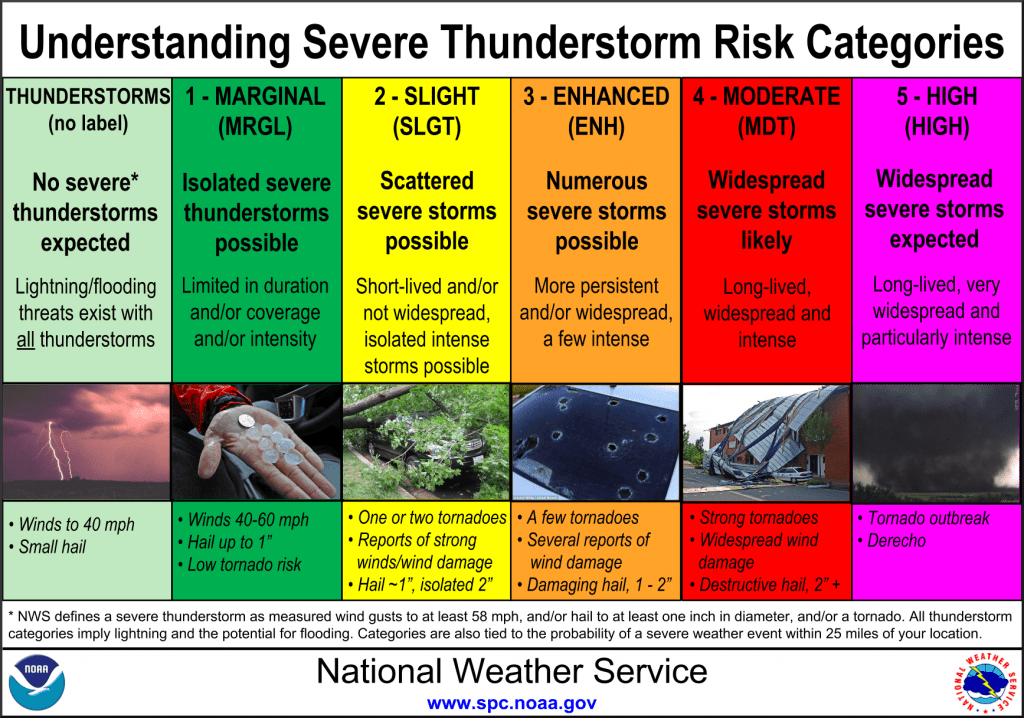 ---
Next Storm System - Rain/Snow Forecast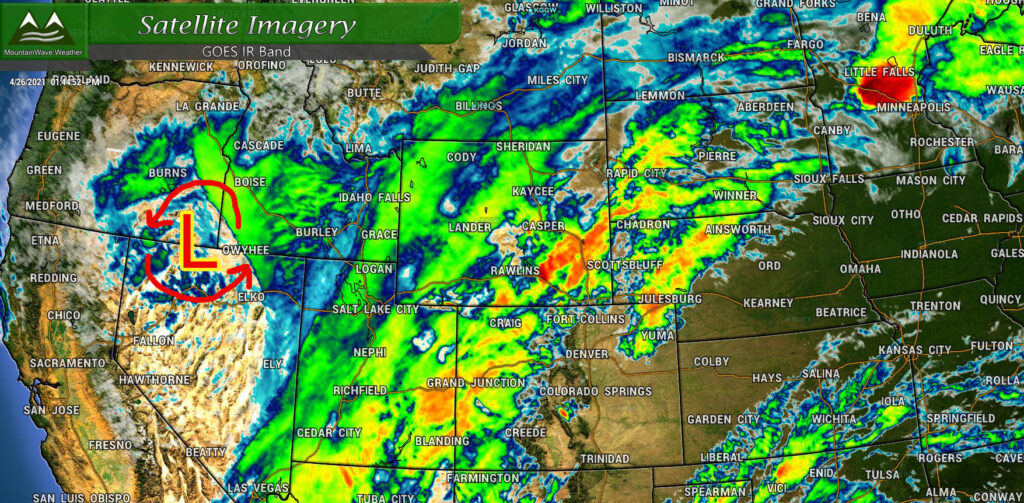 A rather robust storm system to our Northwest is expected to move across the Great Basin and into Colorado through the day Monday. It should arrive and set up East of the Rockies on Tuesday with cyclogenesis occurring somewhere near Colorado Springs. This piece of energy will be responsible for kicking off a lot of our thunderstorm activity, pulling colder air in from the North and bringing snow back to many areas late Tuesday night and into early Wednesday.
Snowfall Forecast - Palmer Divide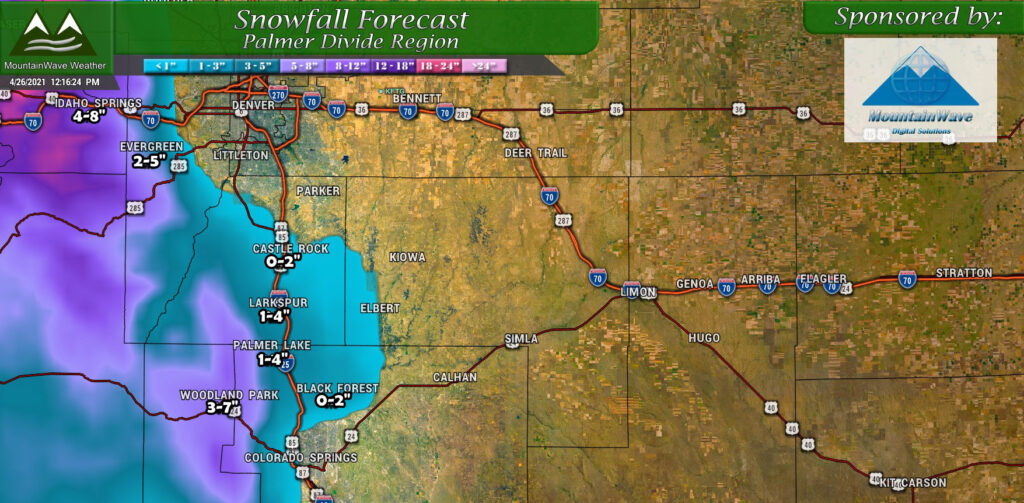 Despite the fairly meager snowfall amounts shown here, this storm will put down some pretty beneficial moisture. A lot of the snow will melt as temperatures will be borderline cold in the atmosphere for snow and ground temperatures will be very warm after several days of warm temperatures. For late Tuesday and into Wednesday, don't be surprised to see many areas see flakes falling but many areas will struggle to accumulate much of the snow that falls.
Timing
Thunderstorms are forecast to form in the area after 12PM
Snowfall will be sporadic through the day later on Tuesday with little to no accumulation
Snow showers will linger late Tuesday night and into Wednesday morning with accumulation chances better overnight, but amounts should still remain pretty low
Not expecting much travel impacts with this storm, roads should remain mainly wet - but as always keep an eye out for slick spots!
---
Summary
As always, we will keep an eye on this one in case it throws any curveballs - but for now plan on a return to "winter-like" weather on Tuesday afternoon/evening and into Wednesday morning.