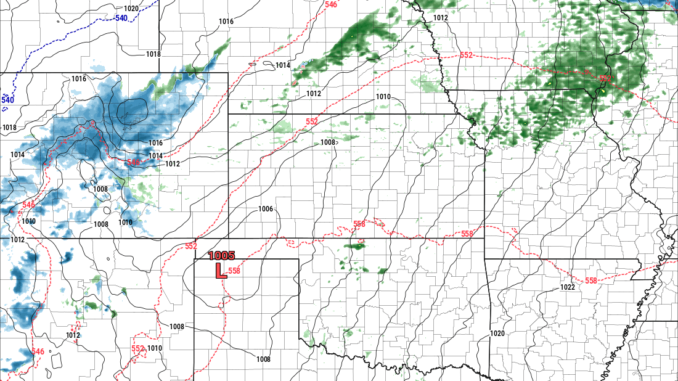 After a farily prolonged period of quieter weather (at least from the moisture standpoint, not the wind standpoint) a new storm system will eject out of the Western United States and move across Colorado late Monday night and into Tuesday. Models have been hinting at snow accumulation especially in the higher elevation regions South of Denver.
Heres' the latest!
Weather Warnings/Alerts/Advisories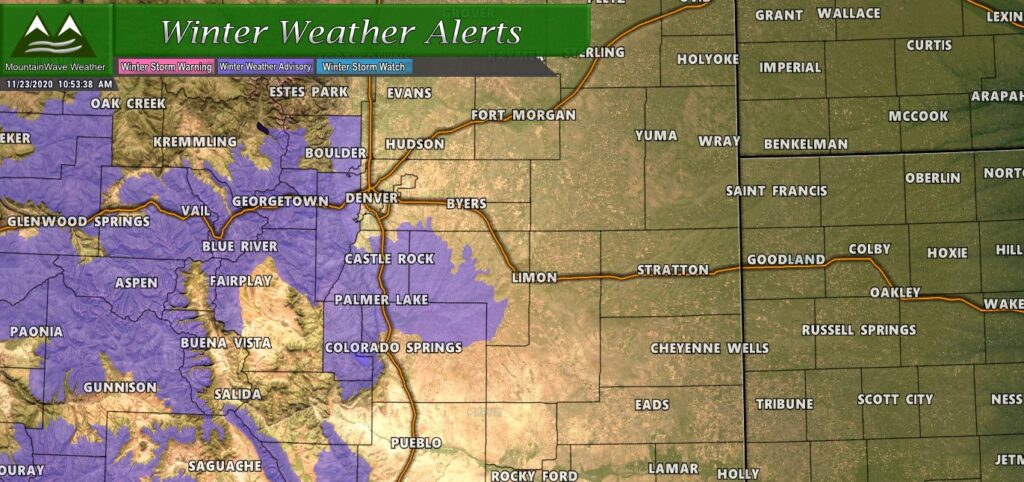 A Winter Weather Advisory will be in effect from 3AM Tuesday through Noon Tuesday for the front range foothills and Palmer Divide region. Details:
...WINTER WEATHER ADVISORY REMAINS IN EFFECT FROM 3 AM TO NOON MST TUESDAY...
* WHAT...Snow expected. Total snow accumulations of 3 to 6 inches. Winds gusting as high as 35 mph.
* WHERE...Palmer Divide include Castle Rock, Elbert, and Larkspur.
* WHEN...From 3 AM to Noon MST Tuesday.
* IMPACTS...Plan on slippery road conditions. The hazardous conditions could impact the Tuesday morning commute.
Snowfall Forecast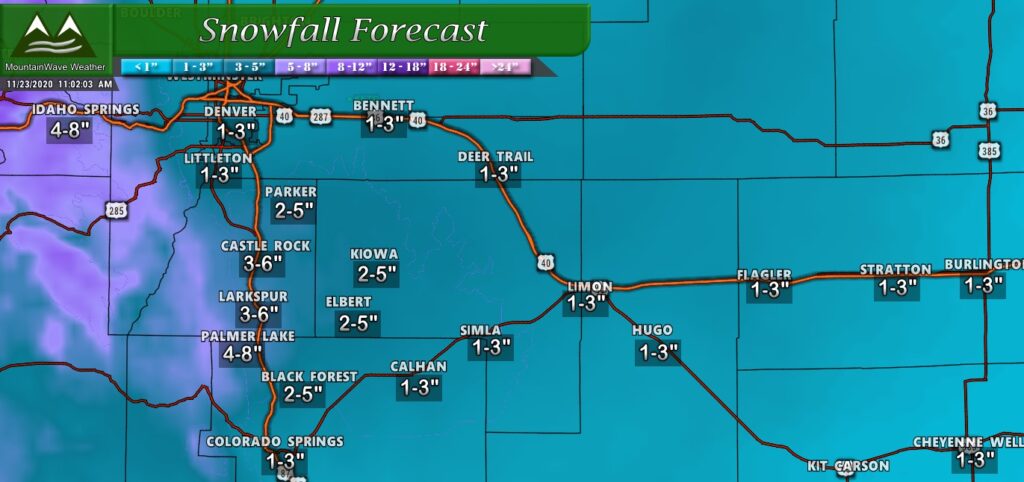 This will be a fairly light storm in terms of snowfall with most areas only accumulating an inch or two at best. We do see a "banded" compontent with this storm so that means some very specific areas could see higher snowfall totals. Right now the areas with the best chance of seeing a bit higher snowfall are the higher elevationa areas between Denver and Colorado Springs (Palmer Divide.) A few select areas could see up to 6 inches of snow, but most will end up in the lower end of our forecast range above.
Only a few select areas will end up with the higher snowfall totals from the ranges above, those areas will need to sit under a snow band for a decent period of time.
For the rest of the state, most of the snow will fall in the mountains where some areas along the higher peaks could see 5-10"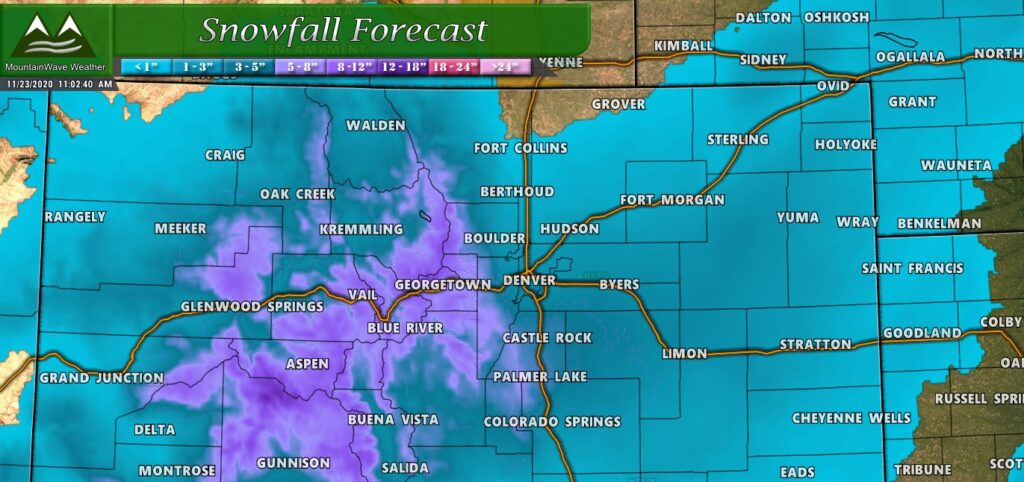 Overall, this storm won't add up to much for most areas along the front range but moutain areas should be able to add to their snowpack a bit.
Travel Impacts/Timing
The most likely timing on the heavier impacts will be early Tuesday morning and through the morning commute. This is when we are expected to see heavier bands of snow moving through the area. Keep in mind, not all areas will see the heavier snow, so the road conditions will be spotty in nature!
Overall most areas across the Palmer Divide could see minor impacts but a few select areas may see higher "Moderate" impacts if they get stuck under a snow band. Slick, icy and snow packed roads will be the main concern over fairly geographically limited areas.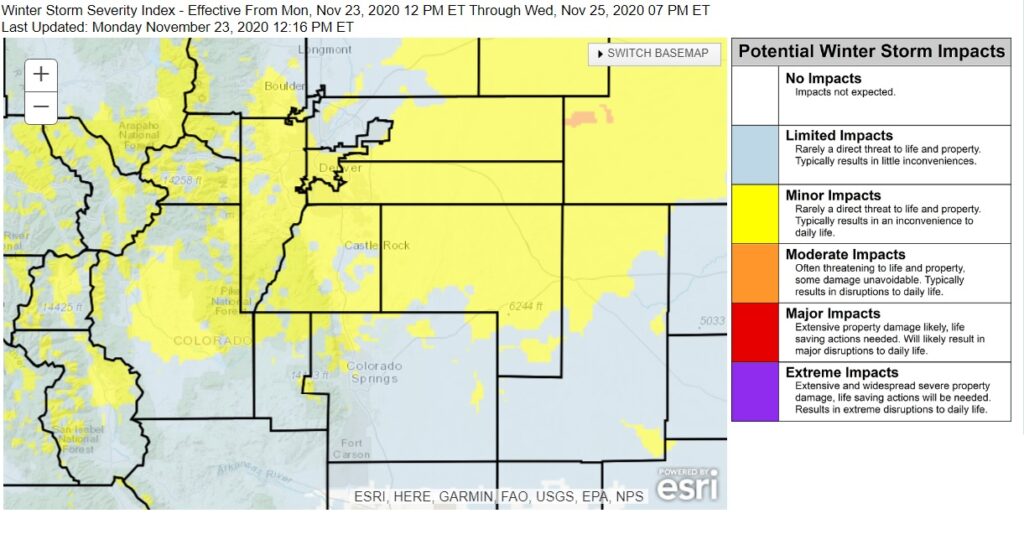 This storm system looks pretty cut and dry, it won't be a major problem for most folks out there and will bring a tiny bit of beneficial moisture to the region! We will keep an eye out for any changes, but it looks like this storm slides out of here fairly quickly by around noon or so.