Our storm system is moving in this afternoon and while the models are still an absolute mess - we can see a few hints in the mountains of what may be in store for us down here along the plains and Palmer Divide.
Here's a quick update and some pretty pictures!
Current Weather Alerts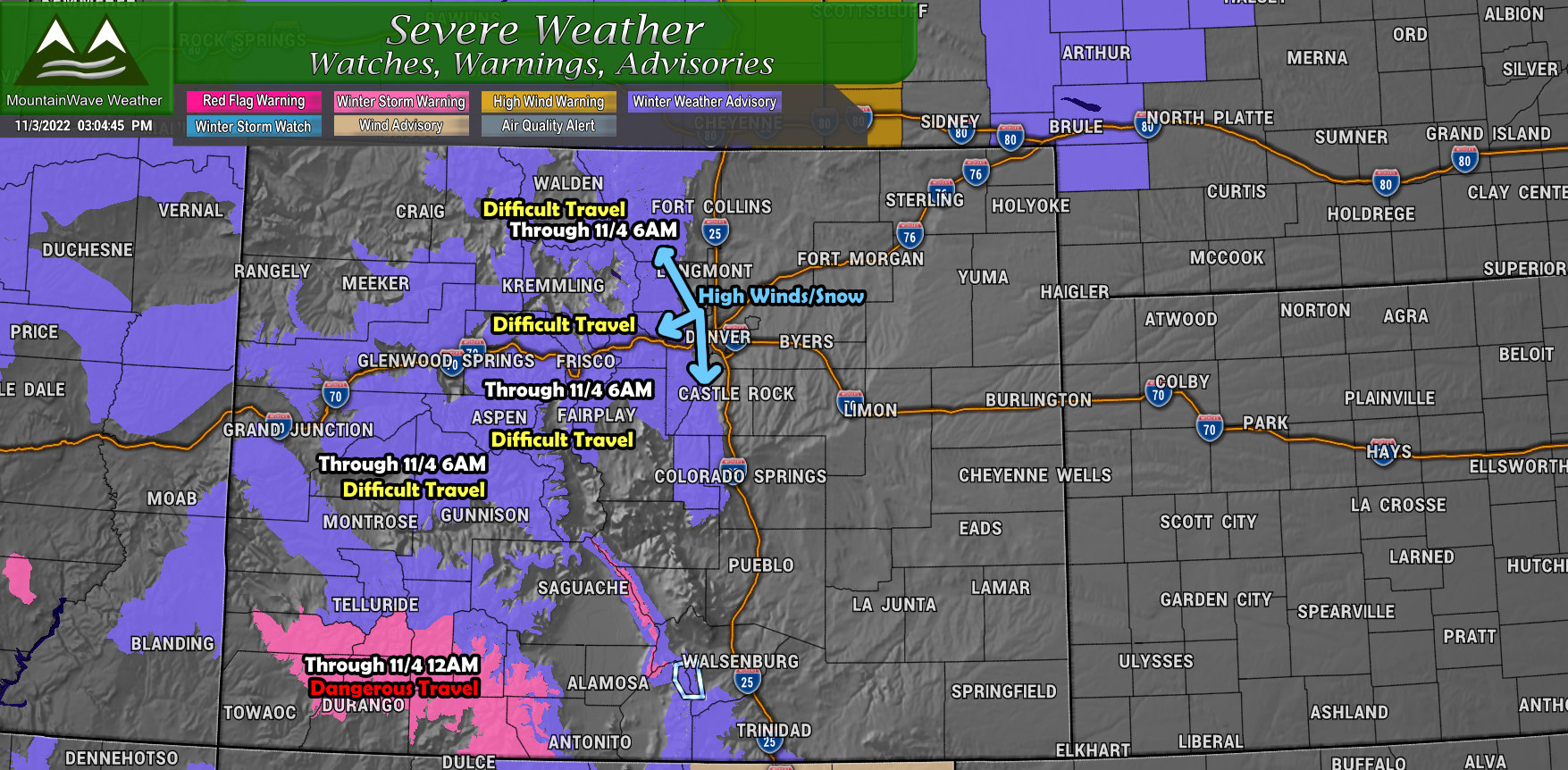 There are several Winter Weather Advisories out and a Winter Storm Warning. I've tried to highlight those areas on the map above and when they run through. Needless to say, travel to/from and through the mountains will be difficult until tomorrow.
Palmer Divide Snow Forecast
This is the trickiest forecast area for the entire storm in my opinion... mainly because models still can't agree what locations along the Palmer Divide see a few inches of snow and which areas see next to nothing (more about this below...)
That being said, I've left snowfall totals where they are for now. I think that the snowfall range forecasted should encompass what many areas end up between along the Palmer Divide. The catch is that some areas may see the low end or slightly below the forecast range - and a select few may see higher.
Colorado Locations Snow Forecast
Here's the other Colorado snowfall maps I've generated - these are for storm total snowfall so the amount of snow accumulated from everything last night, today and into tomorrow should match these ranges.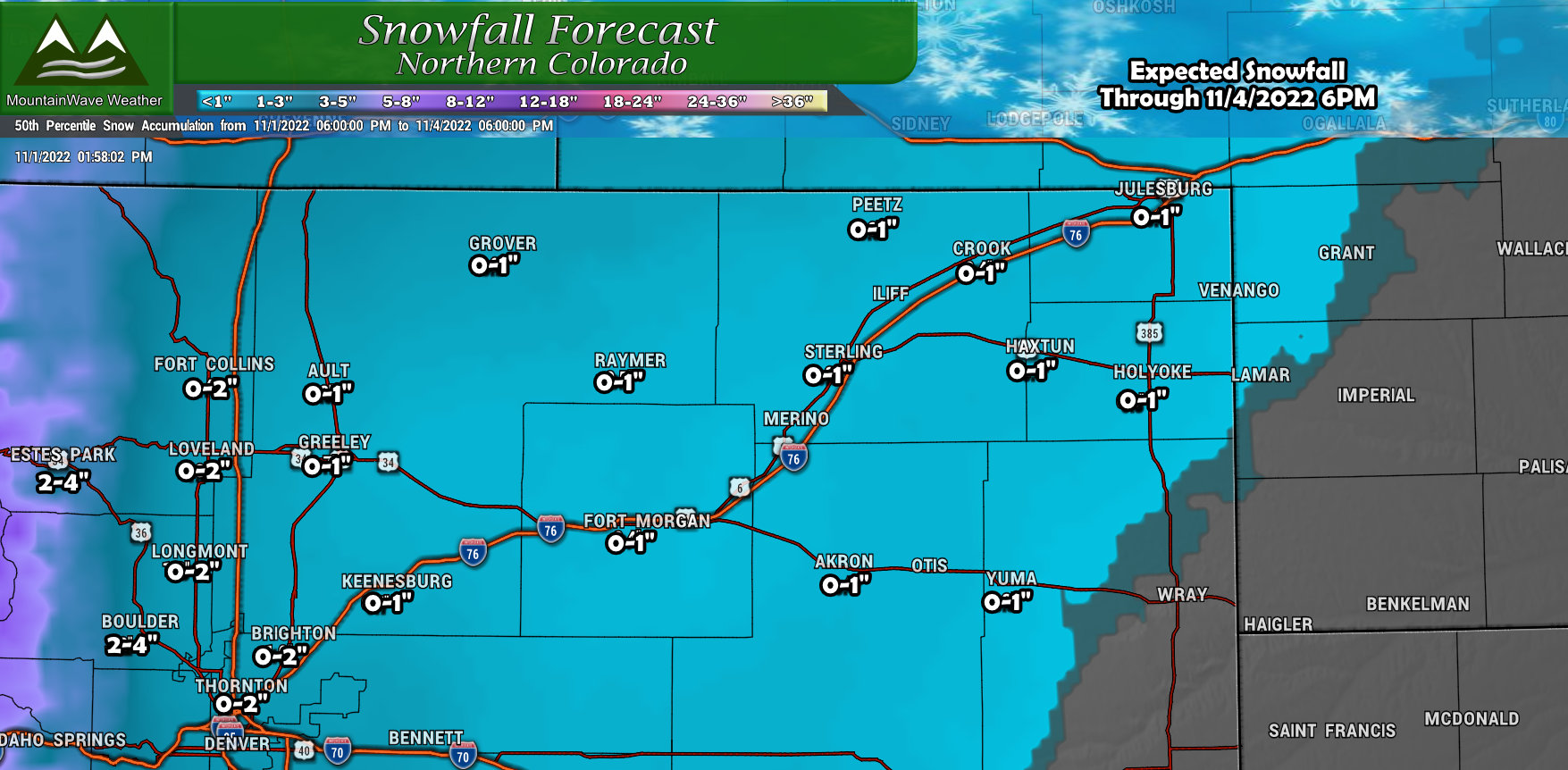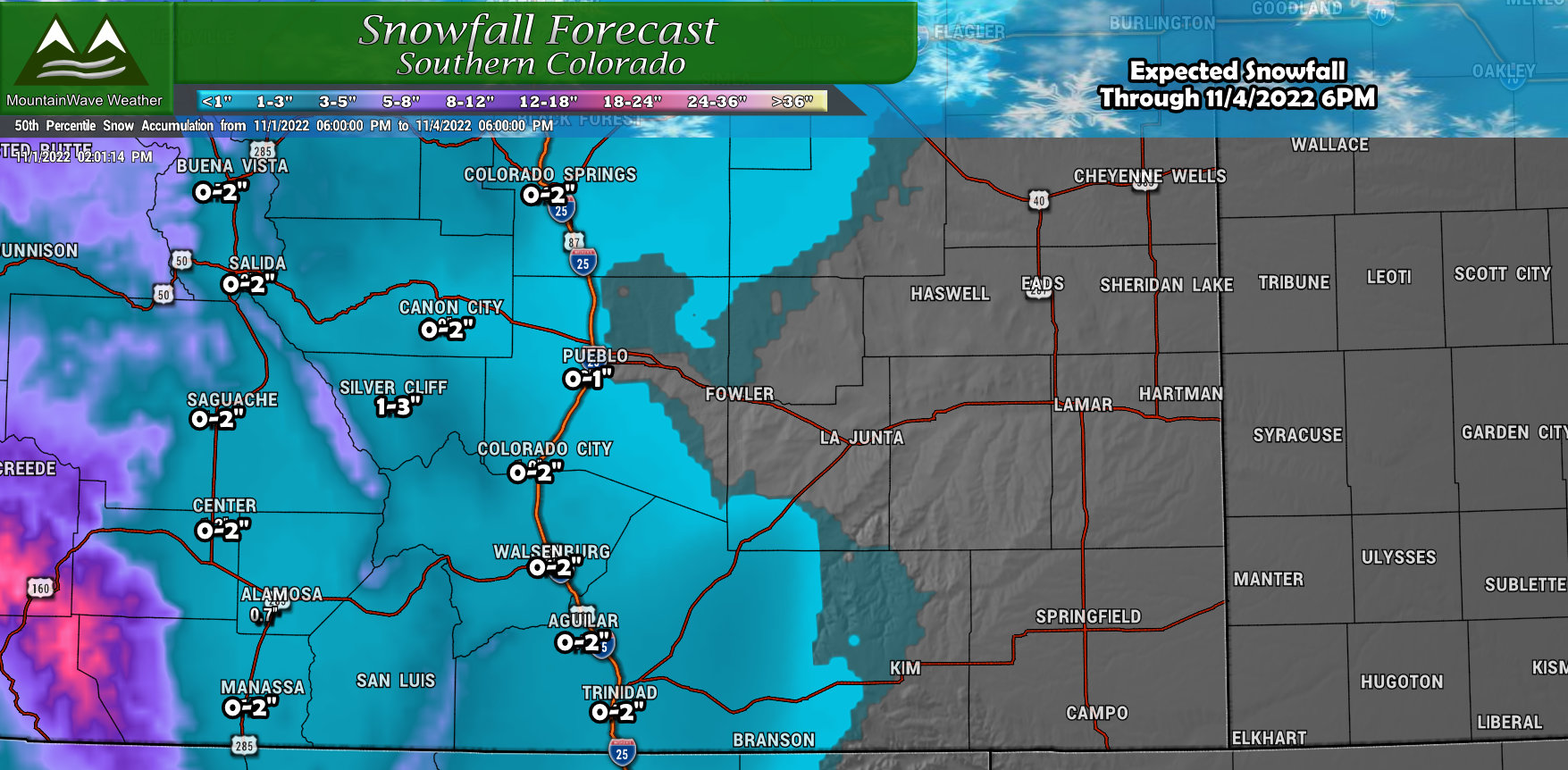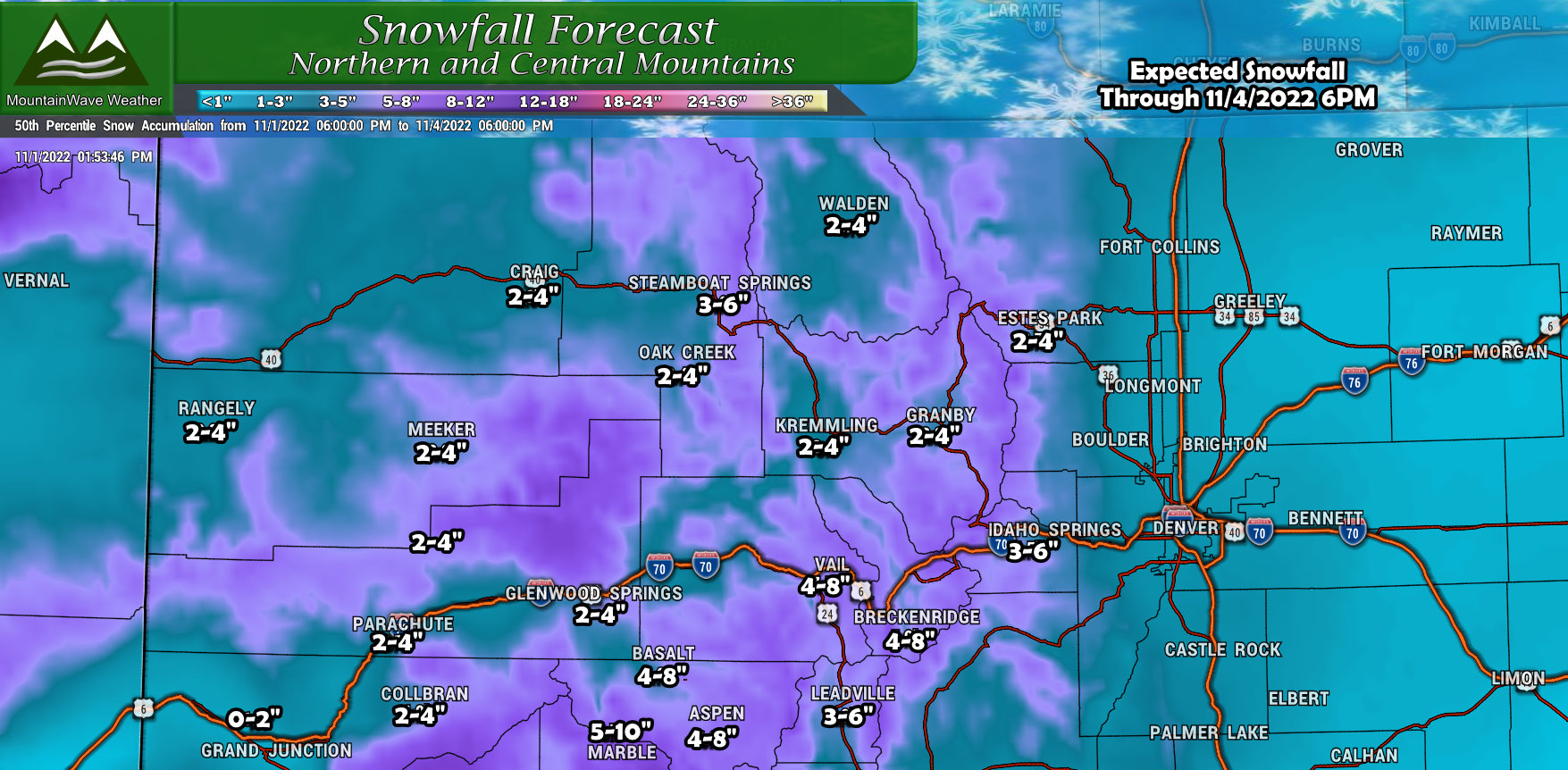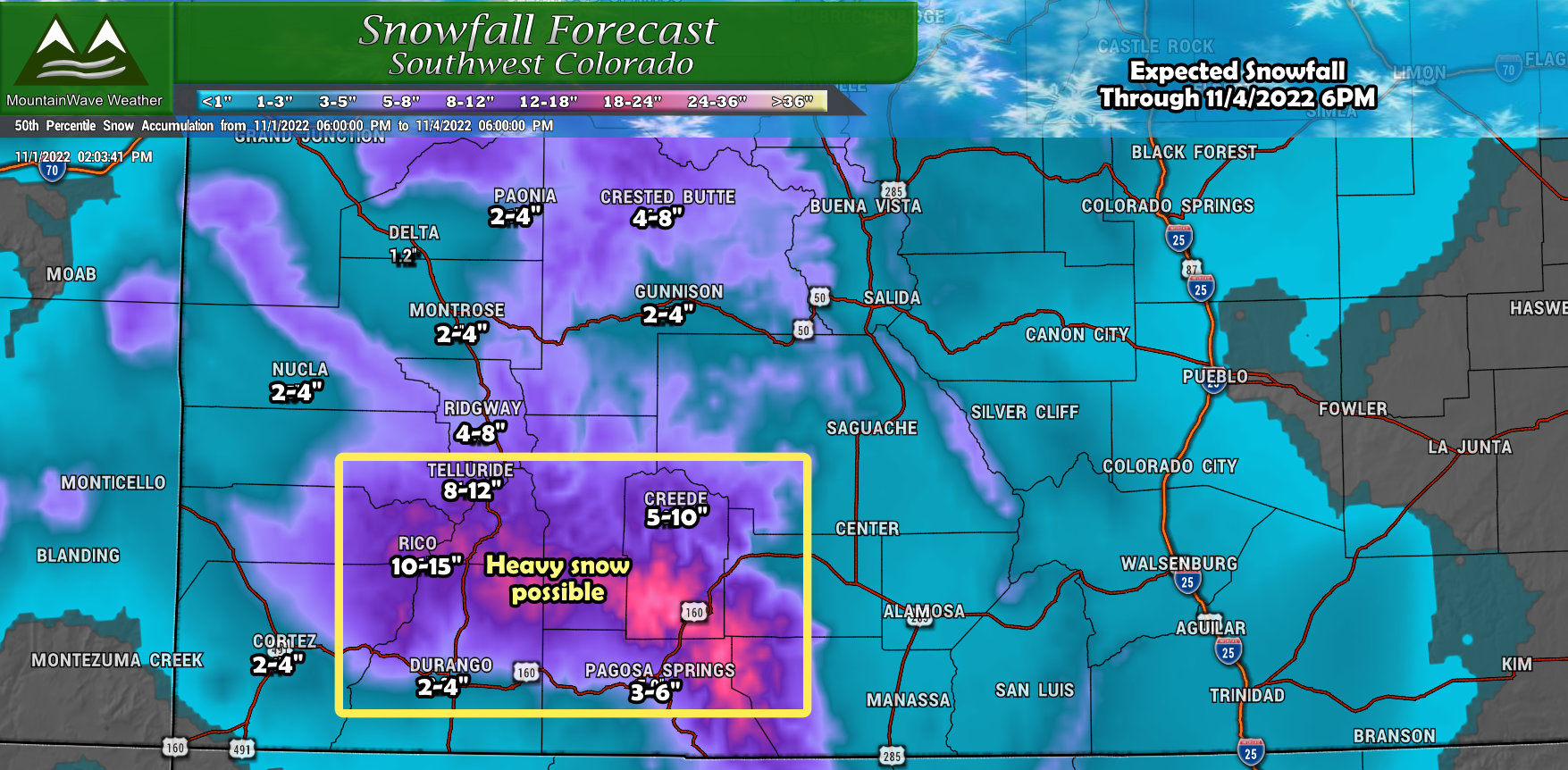 Models Still Have Low Agreement
I'm going to show you the models and see if you can figure out a good pattern of who sees heavier or lighter snowfall amounts along the Plains and Palmer Divide. You'll see why this is such a difficult forecast this late in the game...
Euro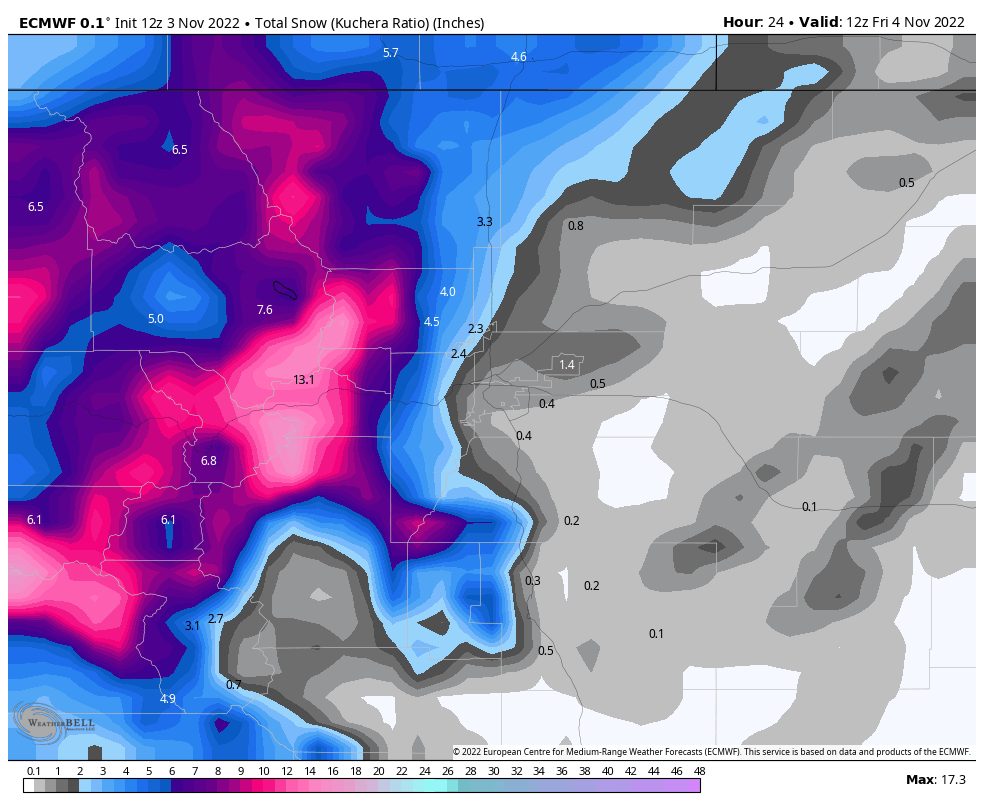 GFS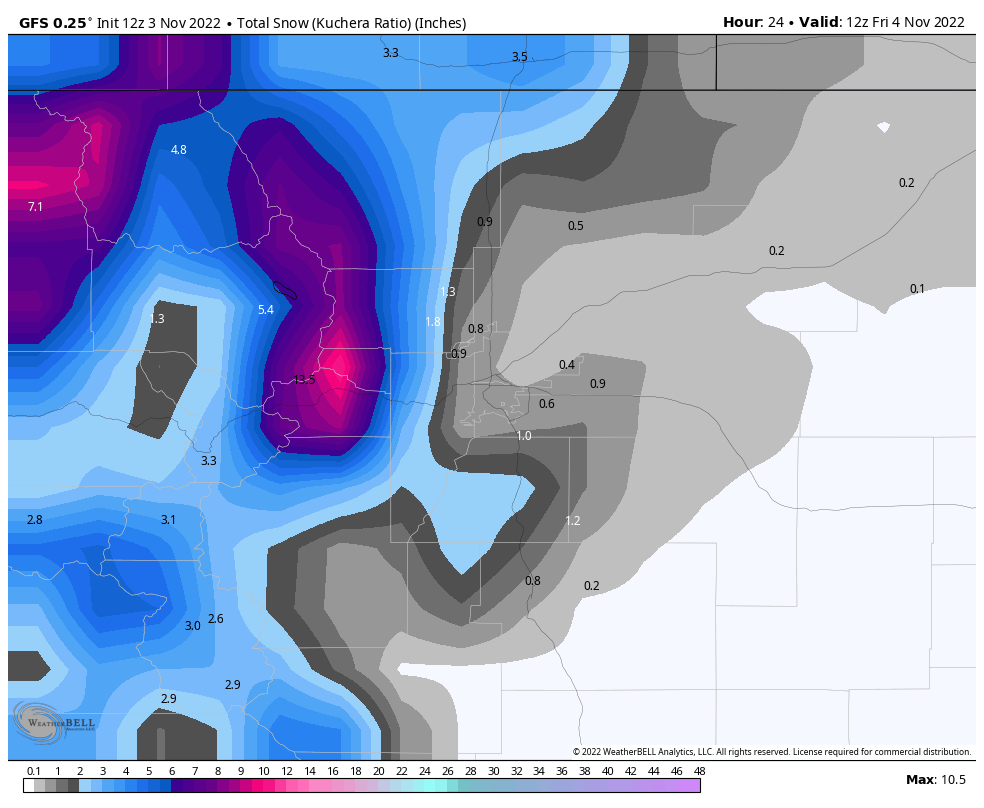 Short range - High Resolution Models
HRRR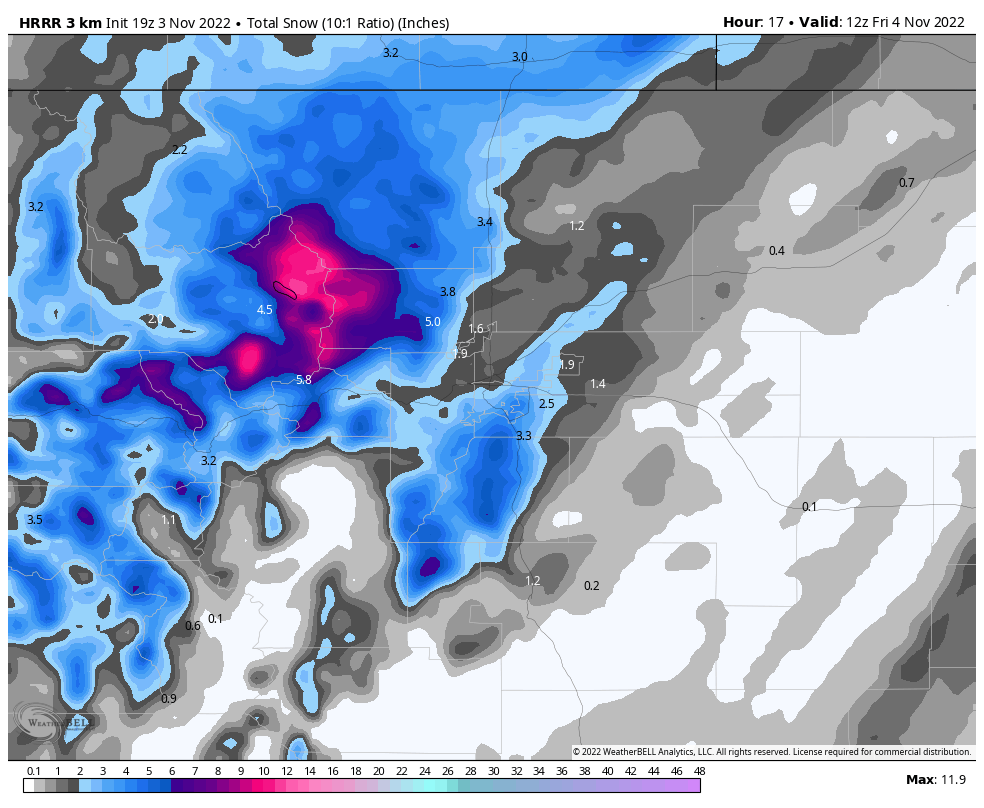 Nam3k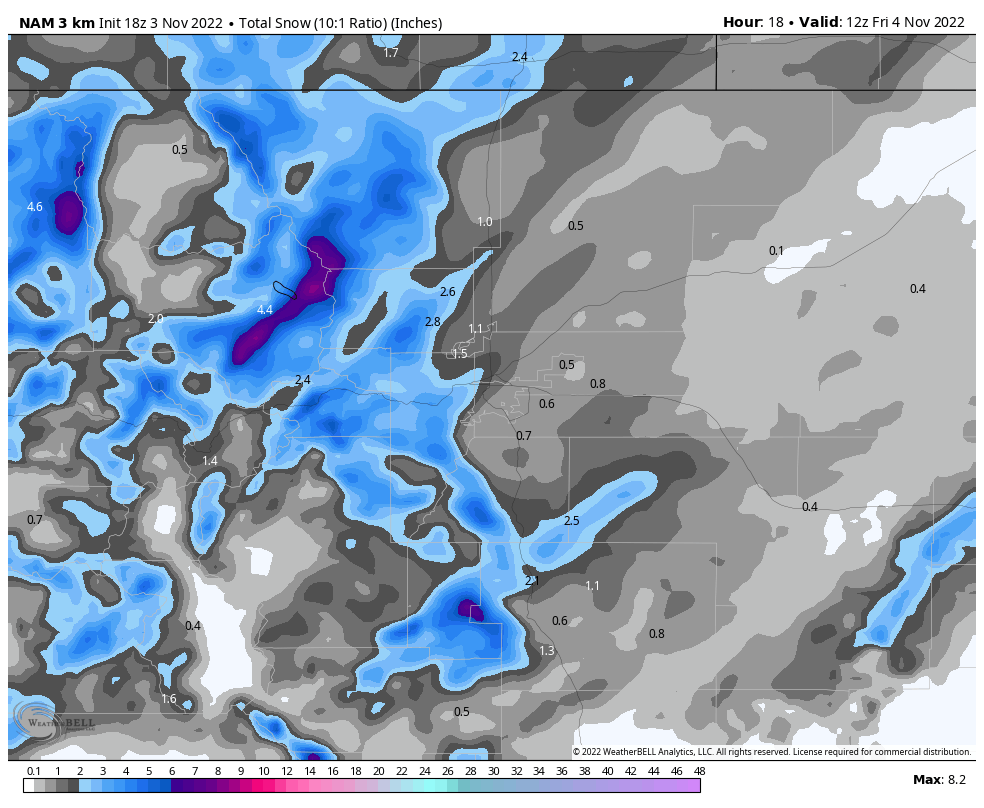 The Takeaway
The main theme here is there is very little agreement. The low resolution models are not excited about this storm at all for the front range outside of the foothills and perhaps extreme western parts of the Palmer Divide. The higher resolution models show us one thing that we hate to see as forecasters...
Banded snowfall is possible
These short, but intense bursts of snow are nearly impossible to forecast. The models can only really tell us about the likelihood of seeing them and a rough timeframe... but how intense they are, how slowly they move and exactly where they end up at any given time are nearly impossible to forecast.
Please note: throwing "snowfall bands" out there should never be taken as covering for a forecast. I simply am relaying the reality of the situation... some areas will bust low and some will bust high - but I have no idea where that will happen.
For refence here's the National Blend of Models
NBMv4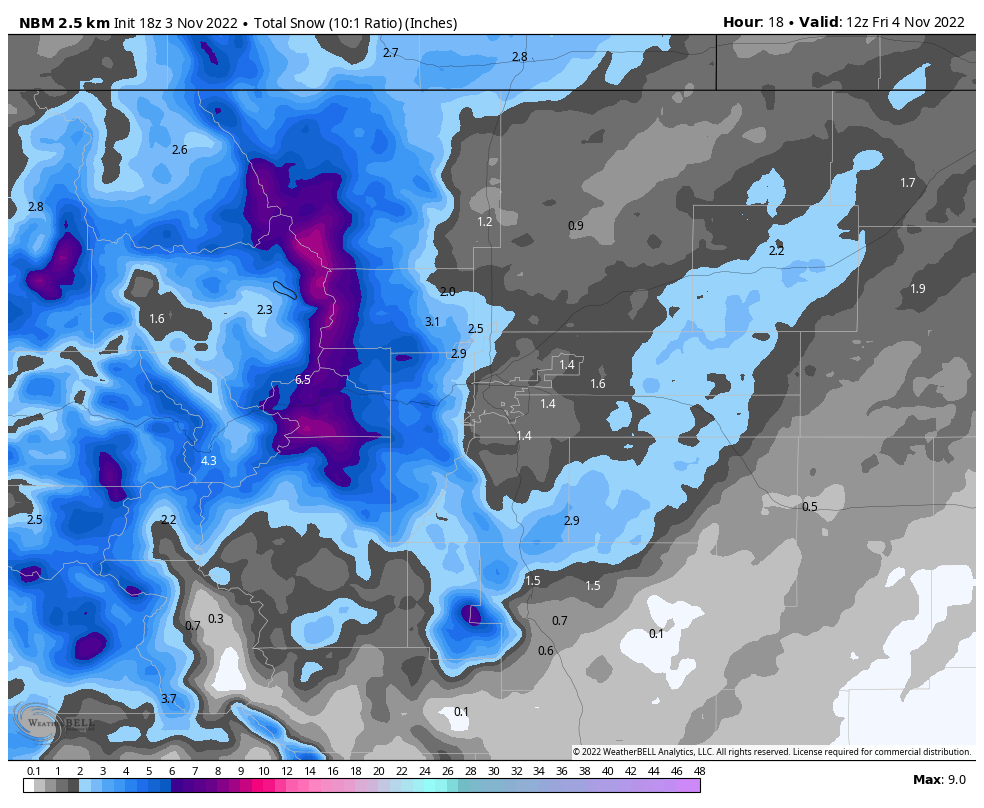 This shows a couple of things
Snowfall banding will have to be watched
Elbert County could be more in play for a couple of inches
Areas South and West of Castle Rock are more favored for a couple of inches
Denver likely sees just enough snow for this to become an "official" first snowfall
Where we end up and which model ends up getting closest or nailing the forecast is all up in the air... but that's the fun part isn't it?
---
Summary
The timing and impact part of this forecast remains on track so no changes needed.
Expect limited impacts from wind/snow and to travel to occur this evening and into tomorrow morning.