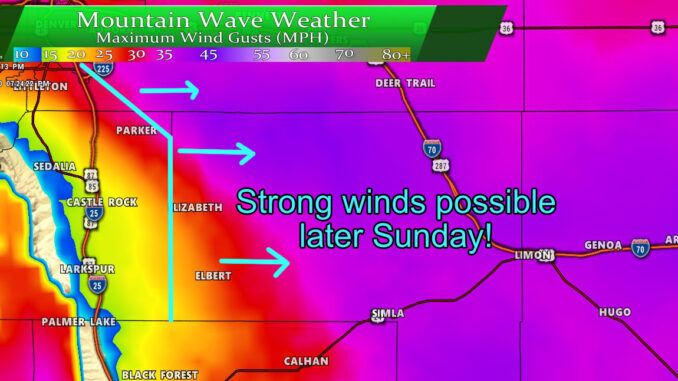 It looks like after Saturday we will be moving into a period of somewhat more active weather across the area than we've seen in awhile; but it may not be active in the way we want it to.  The high pressure ridge that has dominated our weather for the past few weeks will begin to break down and shift Eastward as a trough pivots down from the Pacific Northwest and across Wyoming.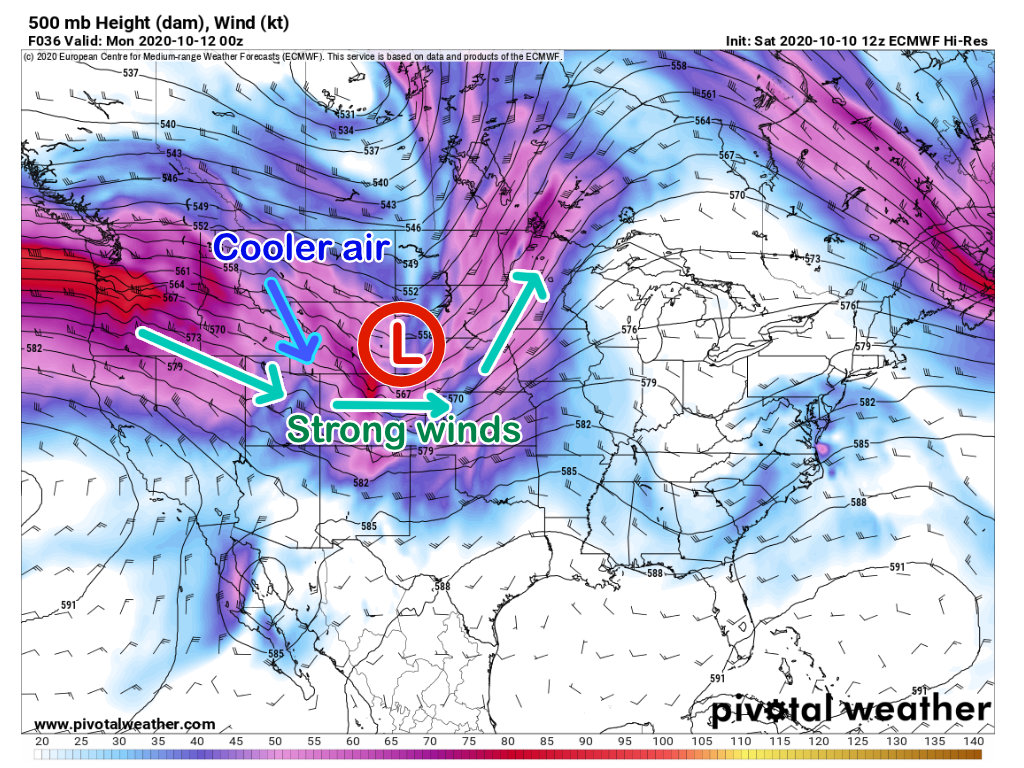 Sadly, this will mean a lot of wind is on the way, maybe even a slight chance of snow for the mountains - but the lower elevations East of the Continental Divide will remain mostly dry through the period.
---
Who Sees Moisture?
Here's the latest Nam3K model run and total precipitation expected for the next 60 hours...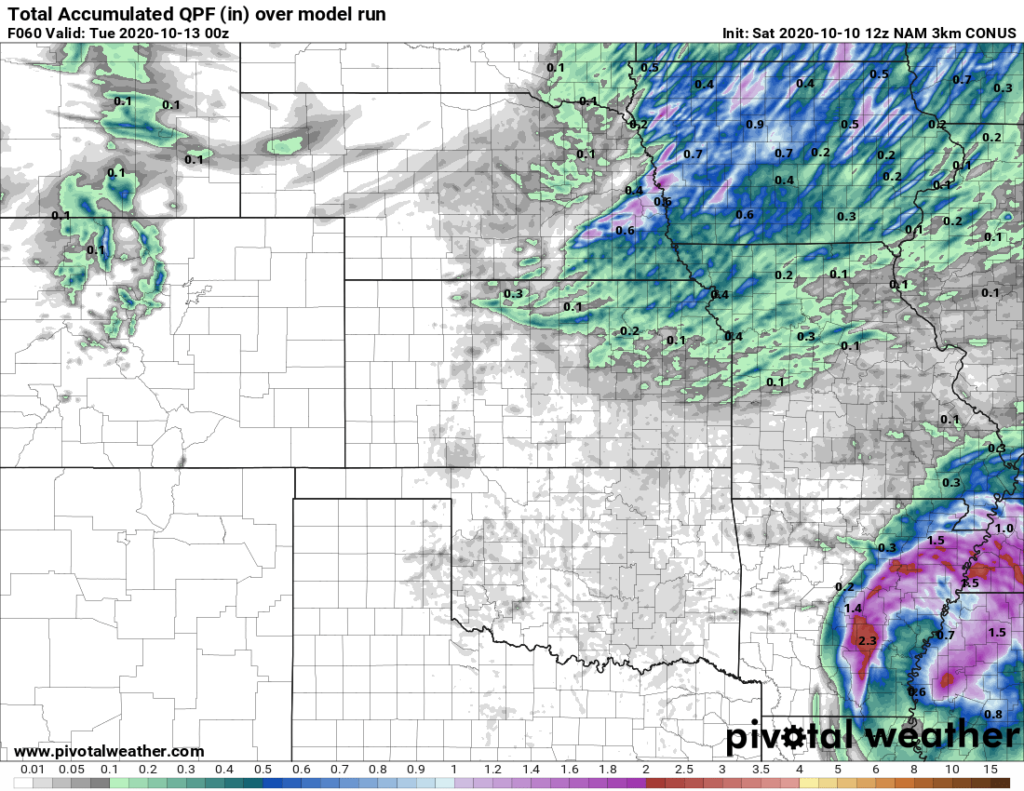 You'll notice that while the better chances for measurable moisture stay North of Colorado... they're not exactly great for Wyoming either. In general this is a dry storm system, we often see this with Pacific Northwest storm systems... they have a lot of moisture initially but a lot of that is wrung out by the time they make it to Colorado. This is a pattern consistent with La Nina, which we are firmly in at the moment.
As far as snow?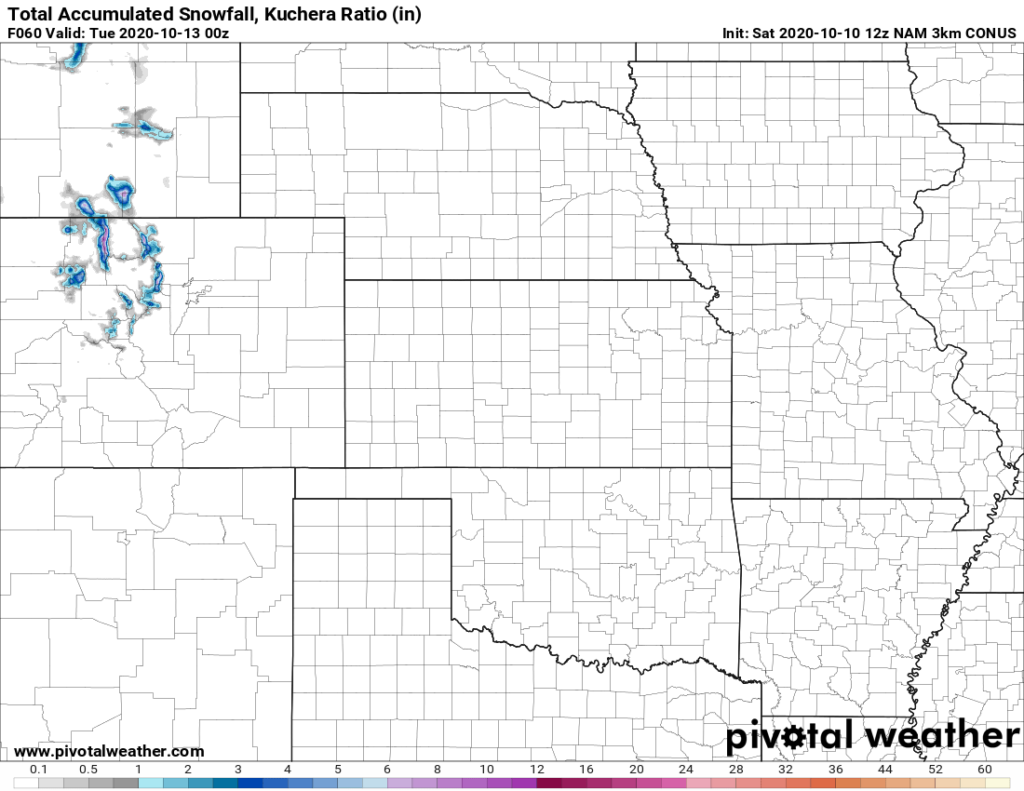 Looks like a few mountain areas have a chance of seeing a bit of light snow accumulation. Highest amounts will most likely be in the 1-3 inch range... at least it's something! Sadly any moisture received probably won't be enough to really help with the fires. Give the pattern we see in the longer term, expect those fires to continue burning and possibly flaring up well into the future.
---
How Bad is the Drought Getting?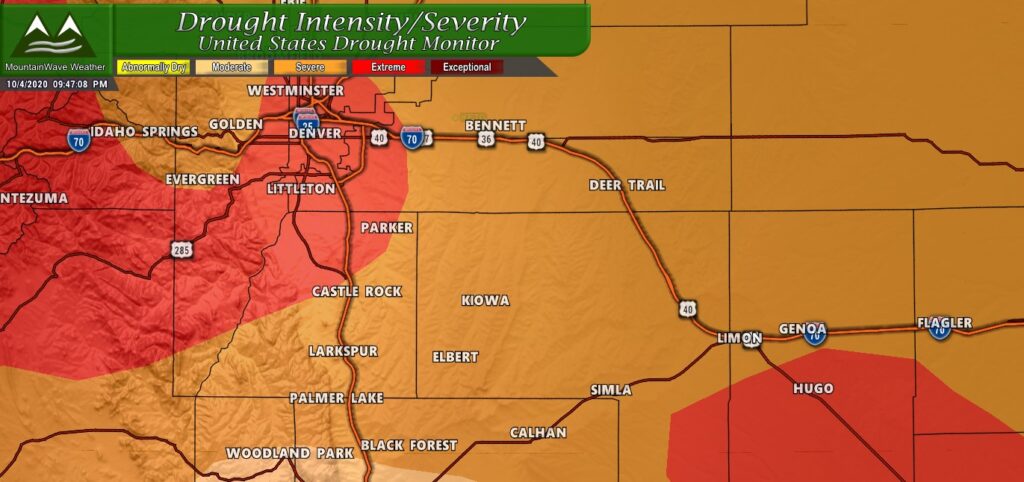 In simple terms; our drought is getting quite bad. Many areas of the Palmer Divide are in Severe Drought at this point while some are even entering Extreme Drought conditions. La Nina's are historically bad news for moisture East of the Divide, especially if you're already in drought conditions when you enter this pattern.
---
Strong Winds Incoming!
The next several days will have periods of strong gusty winds, followed by periods of calm... the main story here is that expect wind on and off for the foreseeable future.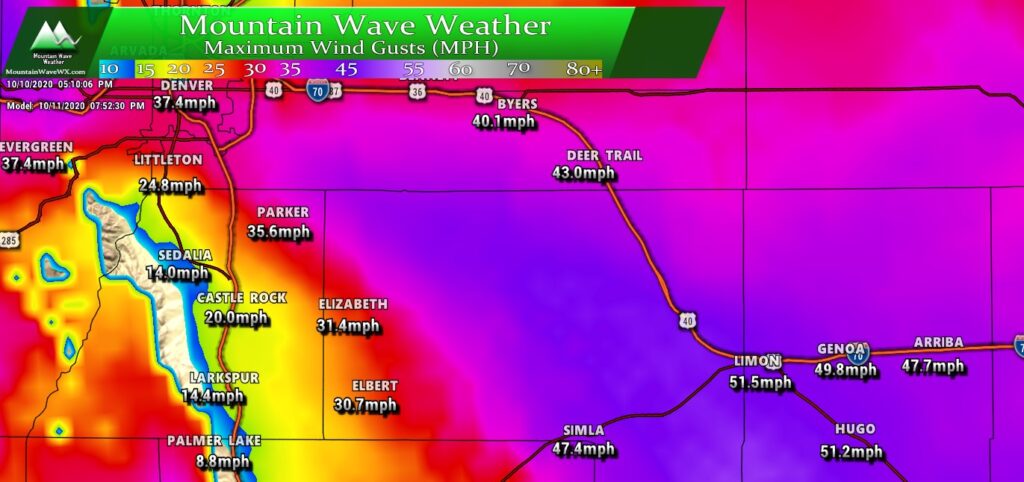 If you live in Castle Rock, Larkspur or in most areas along the I-25 corridor, you may not notice the wind being a whole lot stronger that it was today. If you live Eastwards towards Elbert County and the plains you will see strong winds later in the day. Some areas may see gusts in excess of 50mph!
If you live in Elbert County or eastwards, make sure anything light-weight is tied down!
The winds do appear to let up after midnight and while winds return on Monday and Tuesday they don't look quite as strong at this time. Monday and Tuesday should see winds in the 20-30mph range for most people.
---
Summary
I hate to be the bearer of bad news but when we look at the longer term models I'm seeing pretty abysmal chances for moisture. It looks like we will be in a dry pattern well into the future. Here's hoping that November can deliver big for us, but with La Nina kicking in - it's going to be tough to see anything more than wind for a lot of the rest of the fall and winter.