We've had a very warm spring and early summer, but this week we will prepare to really turn up the thermostat. Many areas will see their warmest temperatures of the year and some places may be breaking records by the end of the week. Here's the rundown of what to expect this week and in the near term forecast:
---
Strong High Pressure Dominates the Weather Pattern
High pressure will set up and largely dominate our weather pattern for the foreseeable future, this means warm desert air will rise into Colorado and also suppress large-scale storm development. One thing you can count on with setups like this is very hot conditions and very dry weather, throw in some wind and low humidity along with pop up storms with more lightning and wind than rain and you have a good setup for extreme fire danger.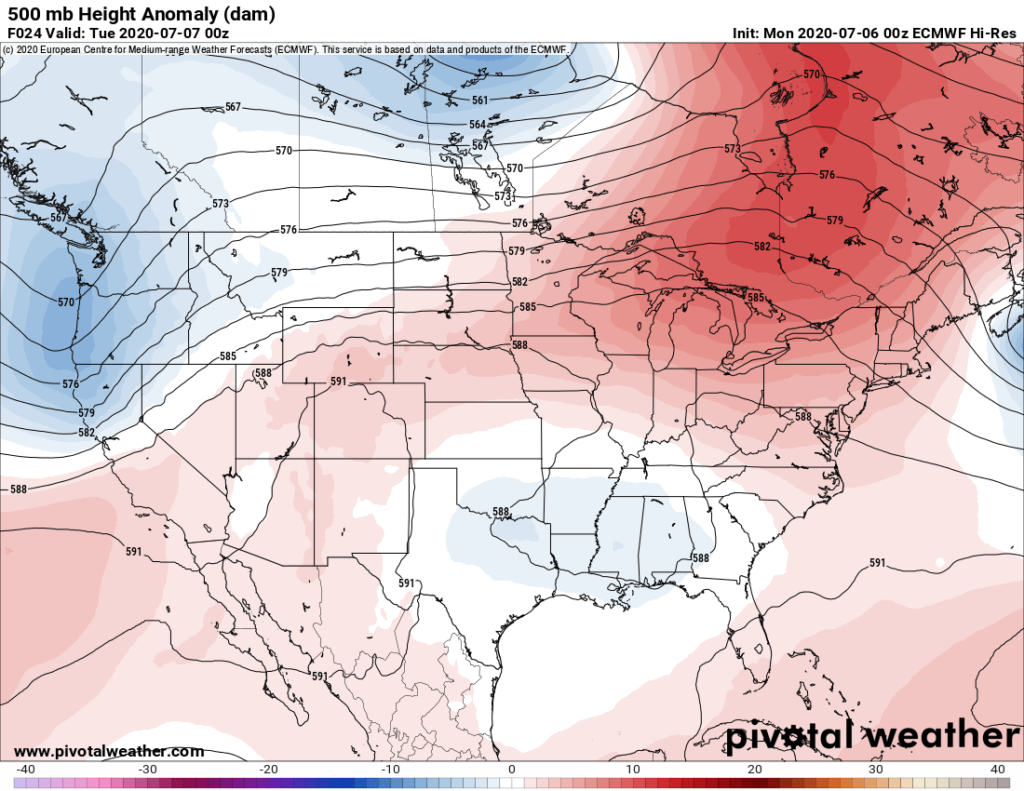 The first ridge establishes on Monday and Tuesday, at this time it doesn't look all that impressive in terms of strength and duration but it will help keep us quite warm to start the week. Due to the ridge's strength and positioning our best chances for any pop-up thunderstorms will be early in the week... most areas along the Palmer Divide will sit around a 20% chance of seeing a storm on Monday or Tuesday with highs in the low 90's for most and upper 80's for higher elevation areas.
---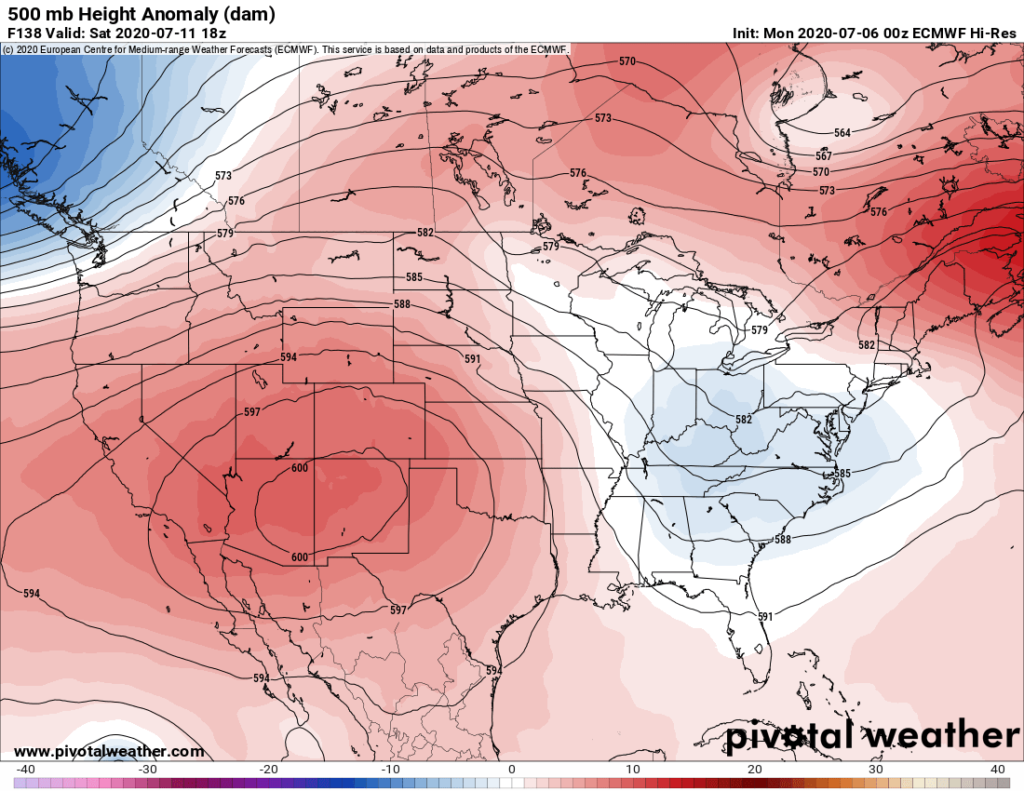 Here's a look at the second ridge as it builds across the area beginning Thursday, Friday and Saturday. This ridge is much stronger and will be very efficient at transporting and trapping heat over the Southwest and into Colorado. Due to the strength of this system storm chances will be meager late in the week (less than 10% for most areas) and the heat will be intense. Models are honing in on upper 90's to low 100's for the front range Thursday - Saturday; this means temperatures along the Palmer Divide will likely reach the mid 90's with higher elevations in the low 90's.
---
Short Term or Long Term Heat Wave - When Do We Cool Back Down?
Heatwaves can often establish and be very short term or sometimes can linger for several days or weeks. July is a very hot month for Colorado typically so warm temperatures should be no surprise, but a heatwave like this means we see warmer than average temperatures for July ... AKA HOT!
When I look at the longer term models I see evidence of a lot of ridging patterns effecting the state for awhile... which means more than likely the heat we see this week will extend at least into sometime next week. That's a lot of days with above average temperatures in an already hot month!
The US Outlook above shows where the concerntration of heat will be - this CPC product shows the probability of above average temperatures in red and below average temperatures in blue. Notice the large amount of red over the Southwestern part of the country including Colorado. We don't always agree with the CPC outlooks but we do when there is strong evidence in the models that this is likely.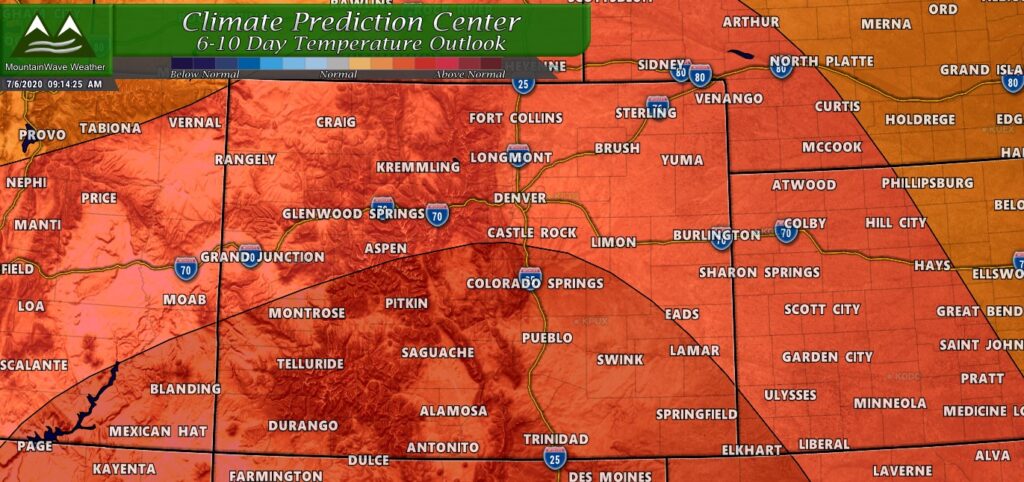 For Colorado we will fall squarely in the higher probability for above average temperatures... many areas will see above average temperatures to near record temperatures this week based on the modeling we see.
We see similar patterns going out for at least 2 weeks - so long story short; expect very warm and dry conditions for the majority of Colorado for the next 10-14 days!
---
Summary/Heat Safety
So prepare for the heat this week! I've included some heat safety tips from the NWS and these will be important to keep in mind over the next 14 days as we expect very warm temperatures across Colorado.