Active Weather Alerts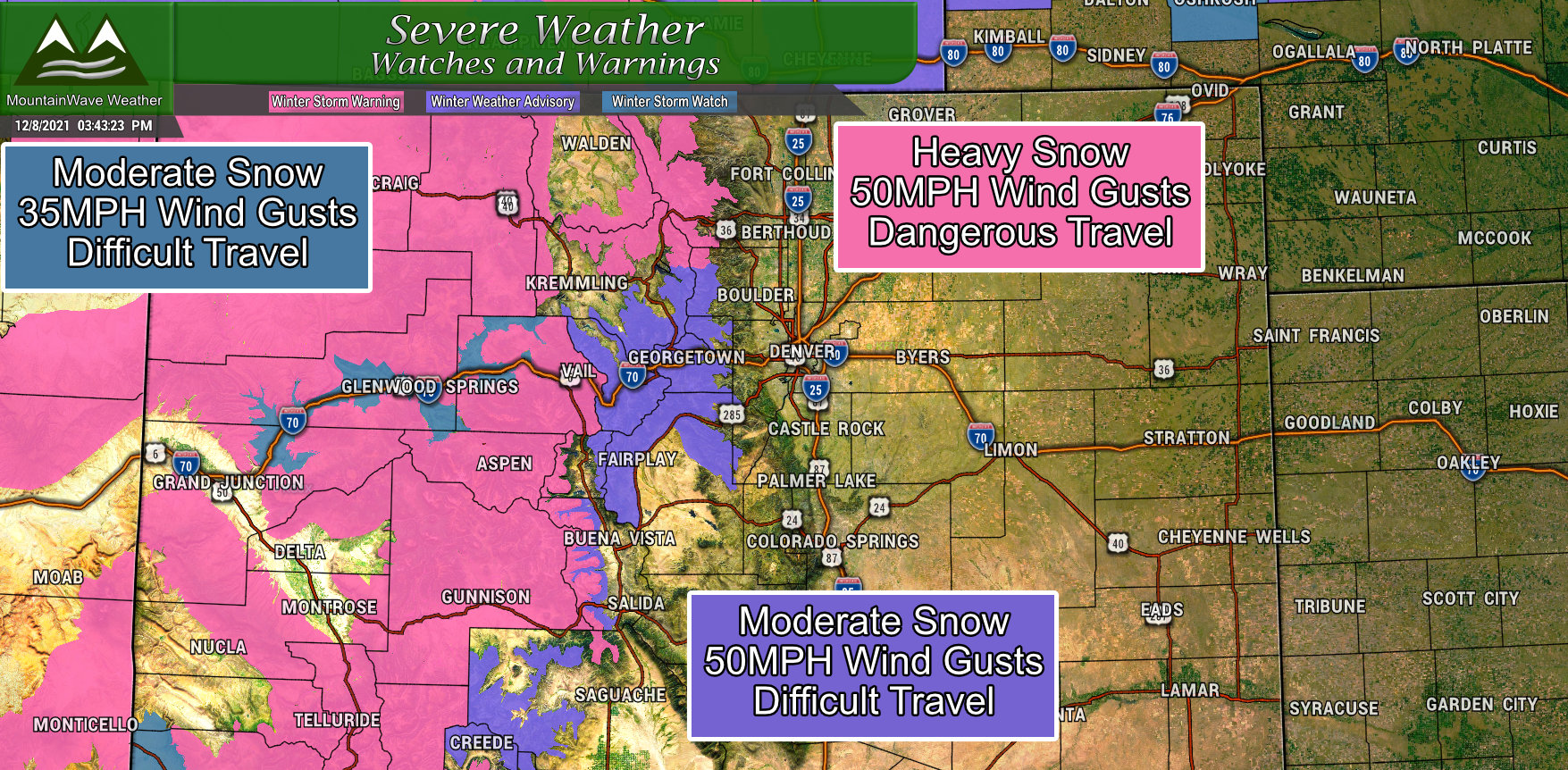 ---
Updated Snowfall Forecast
You'll see a pretty clear pattern for areas East of the Continental Divide with our latest snowfall forecasts. Many areas have been adjusted downwards and some areas are now out of snow accumulation territory at this point. Should the storm trach shift further Northward it is possible our next update could eliminate more areas from seeing accumulating snowfall. Here's where we are at with the data up to this point in time:
Palmer Divide and Urban Corridor (Snowfall through Saturday AM)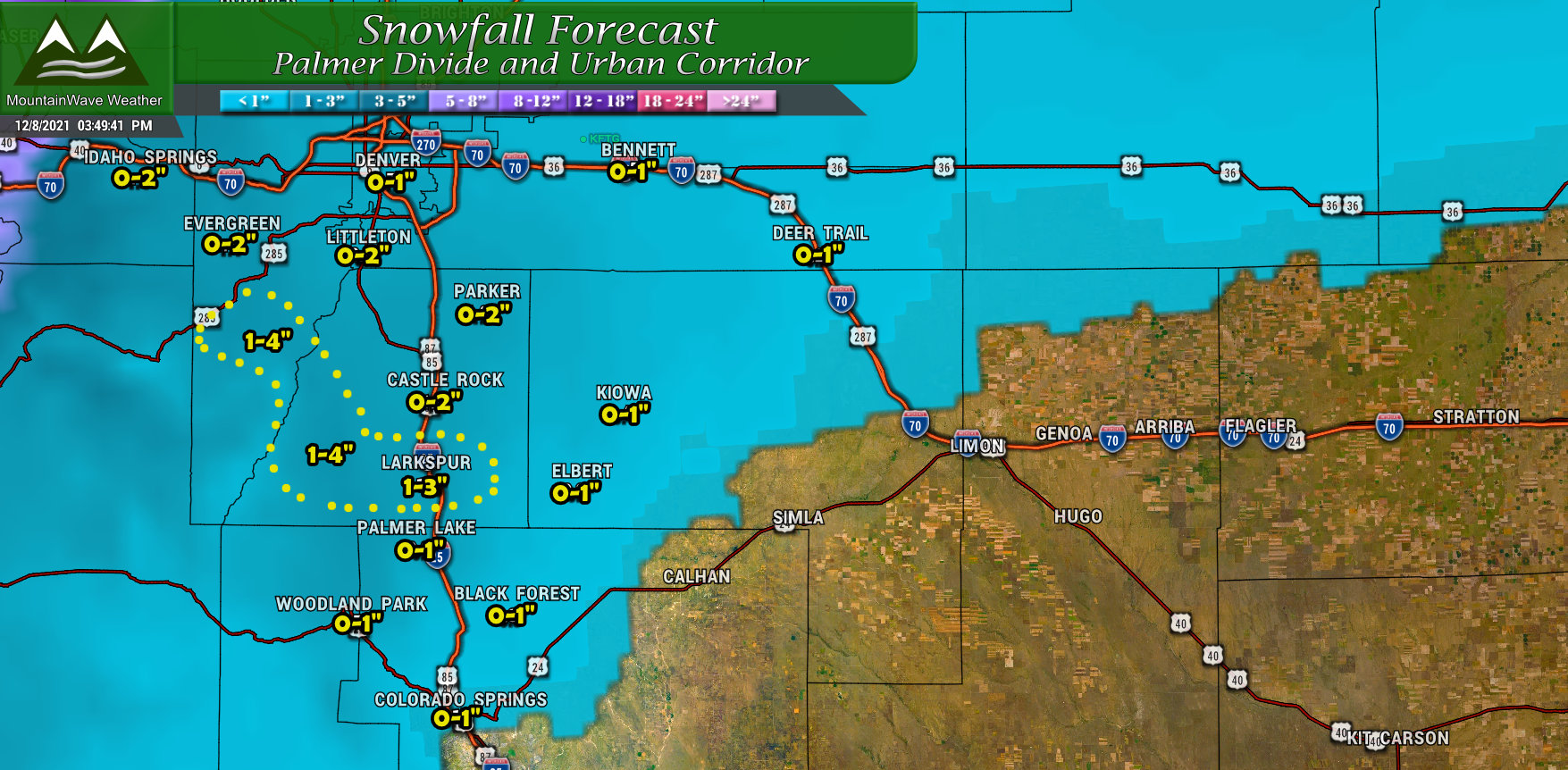 Shifts downward for most of this area. One are we will still keep an eye on for slightly higher snowfall totals is the higher elevation areas of the Palmer Divide between castle Rock and Monument along with foothill areas of Southwestern Douglas County and into Jefferson County.
Northern Colorado (Snowfall through Saturday AM)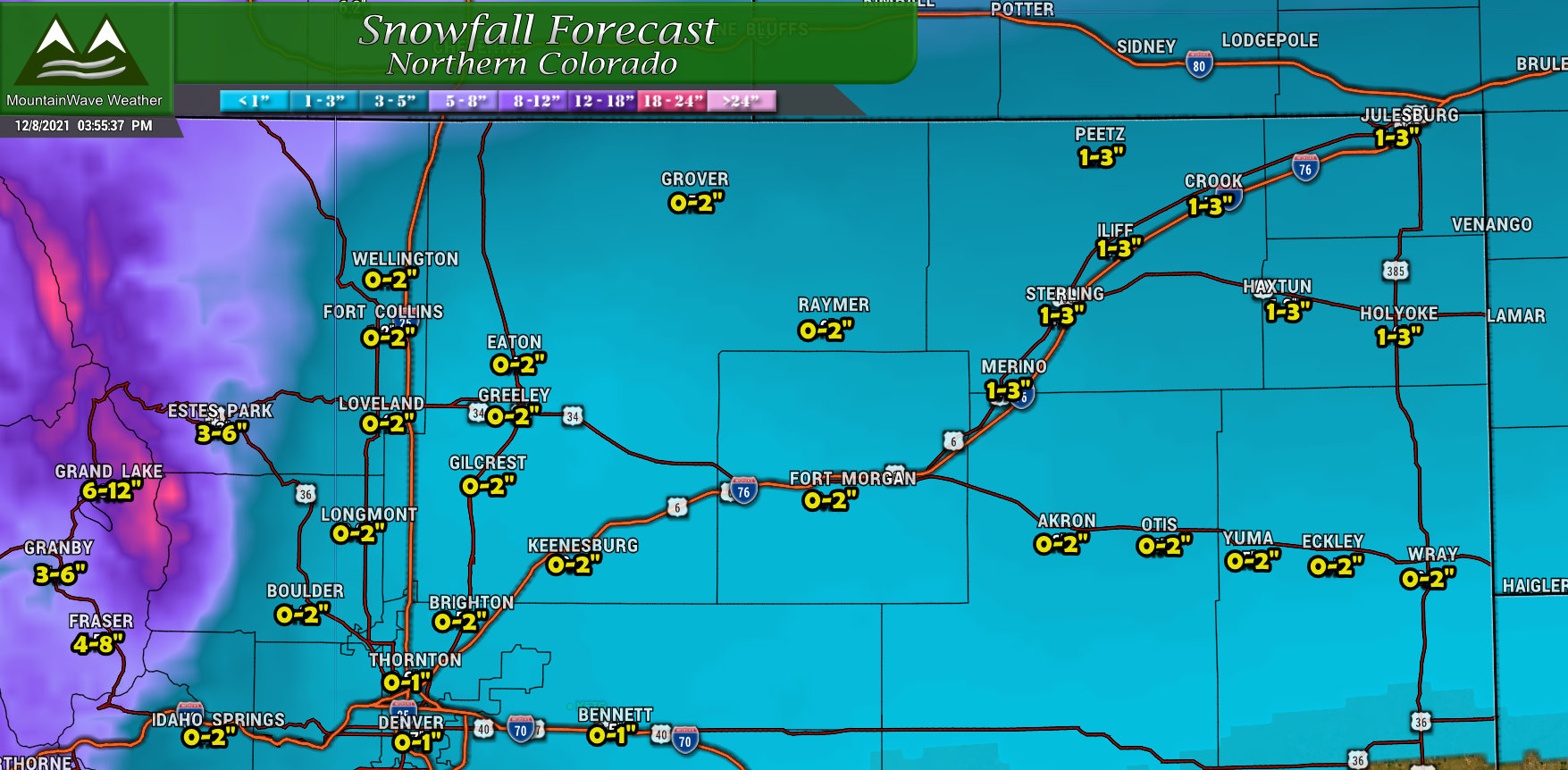 Most North and Northeastern Colorado areas saw a shift downwards with snow.
Southern Colorado (Snowfall through Saturday AM)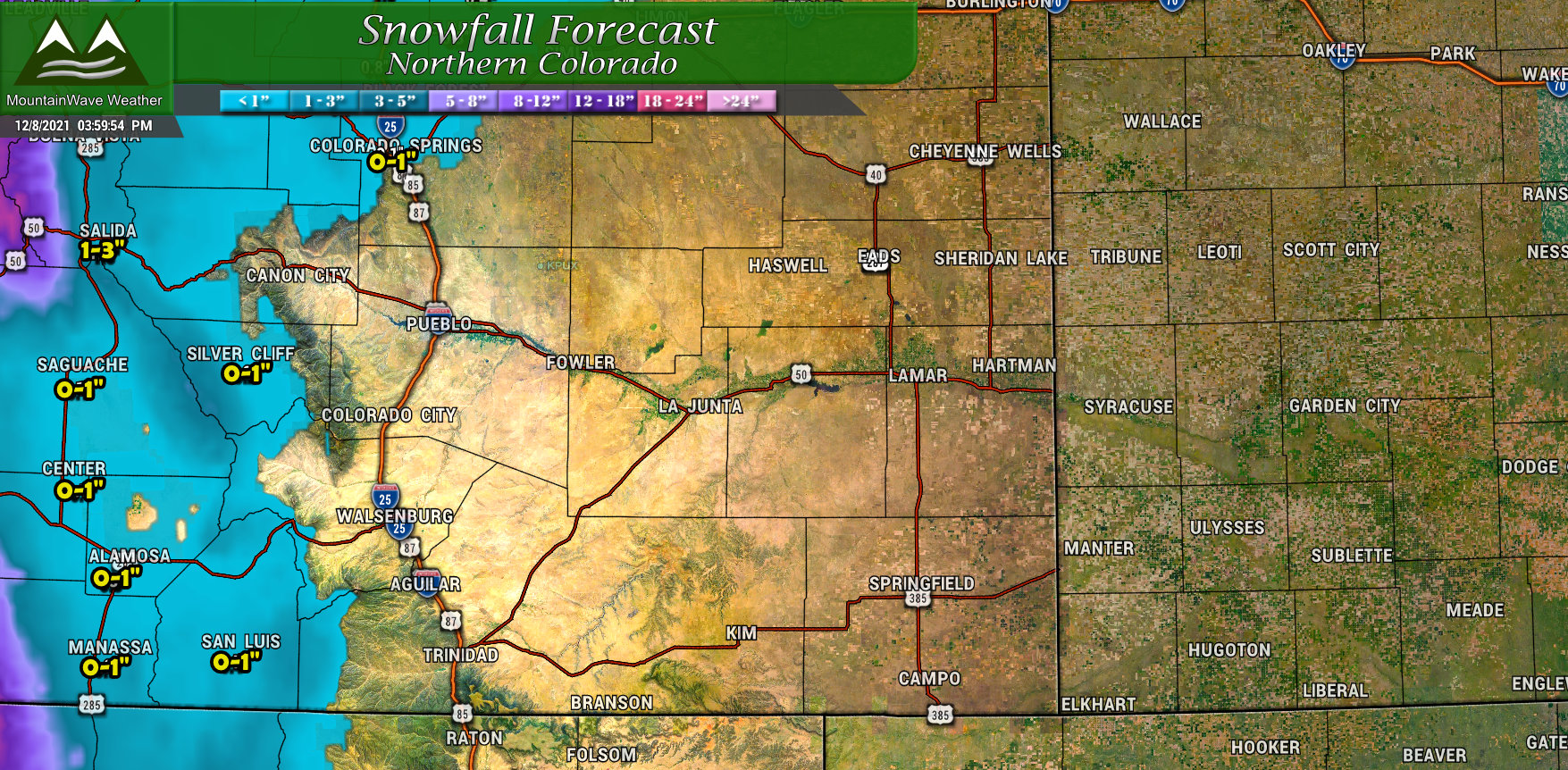 Southern and Southeastern Colorado weren't expected to get much snow out of this storm, more areas look dryer now with a Northward shift of the storm track.
Northern Mountains, Central Mountains, Western Colorado (Snowfall through Saturday AM)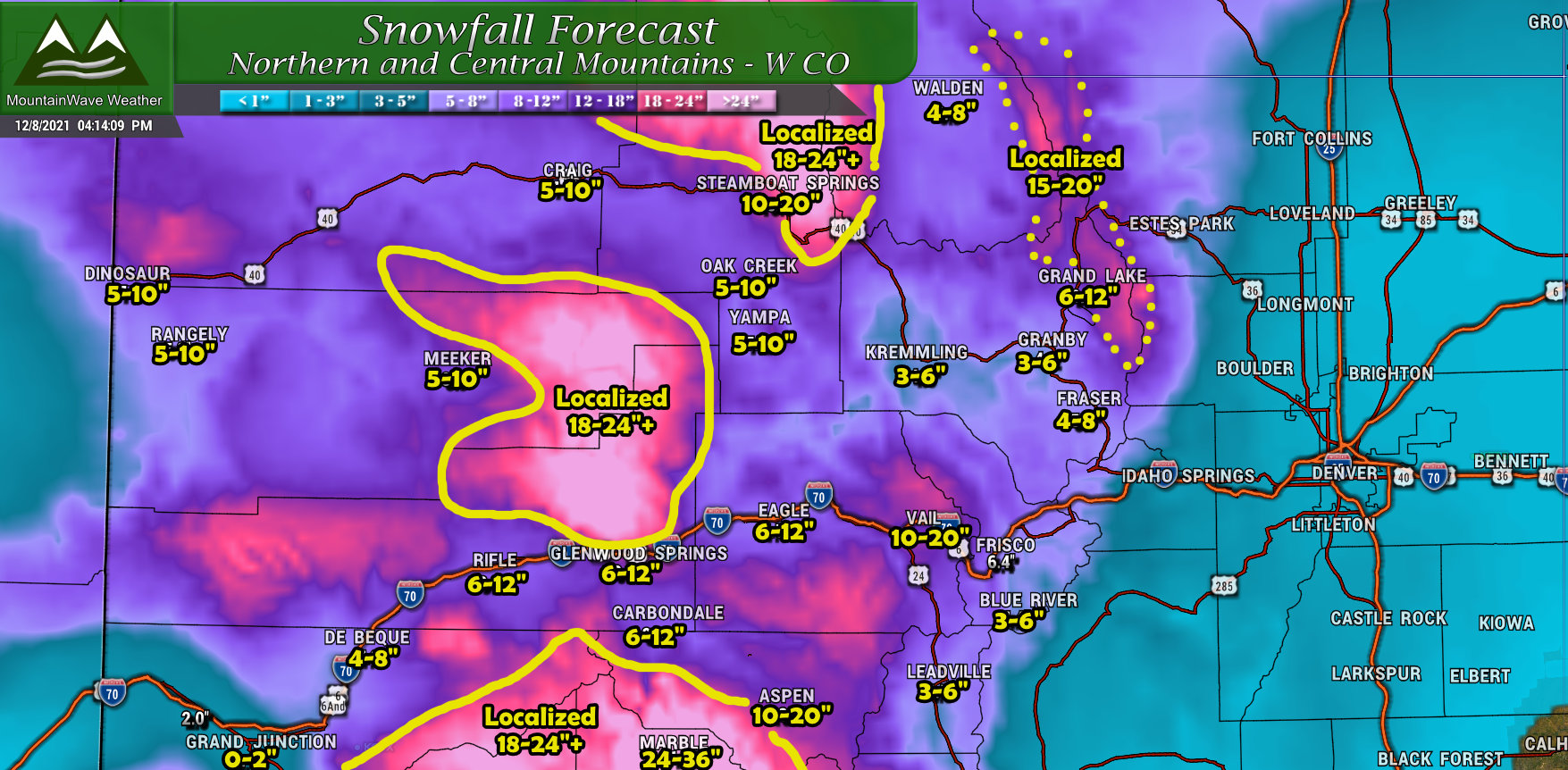 No surprise here, the winners out of this storm will be many mountain locations. We don't see that changing so suffice to say you'll find the heaviest snow in the hills over the next few days. Look at some of those totals along the I-70 corridor... this will make for some great skiing this weekend but some pretty awful travel over the next 2 days. Keep that in mind if you are heading up that way!
---
Short Summary
Not super surprised here, many storms have been shifting Northwards at the last minute this year, resulting in less than anticipated snowfall as we get closer to the storm's arrival. To be fair, even before the shift, I was not ever super excited about this one as the energy was still too far North to get my interest.
As always, the forecast is fluid and things could change, but if I had to put my money on it - I'd bet on this thing shifting more Northwards before I'd bet it would move South again. This is why models can't be your only source of information in a forecast, they're just a tool!
As always, I'll keep you updated!