As data has come in through the day, we feel confident enough to put together a preliminary snowfall forecast for the storm hitting later in the day Friday through Saturday.
Keep in mind, at this point in the forecast cycle, these amounts can and probably will change, but this gives you an idea of what type of snow event we are seeing as of the latest data out today and a forecast put together based on that data. The maps below are annotated with my thoughts and comments on each part of the forecast.
If you want the full storm discussion analysis, it was posted earlier today here: Arctic Storm on the Way! Weekend Storm Discussion
---
Front Range/ Eastern Colorado
Palmer Divide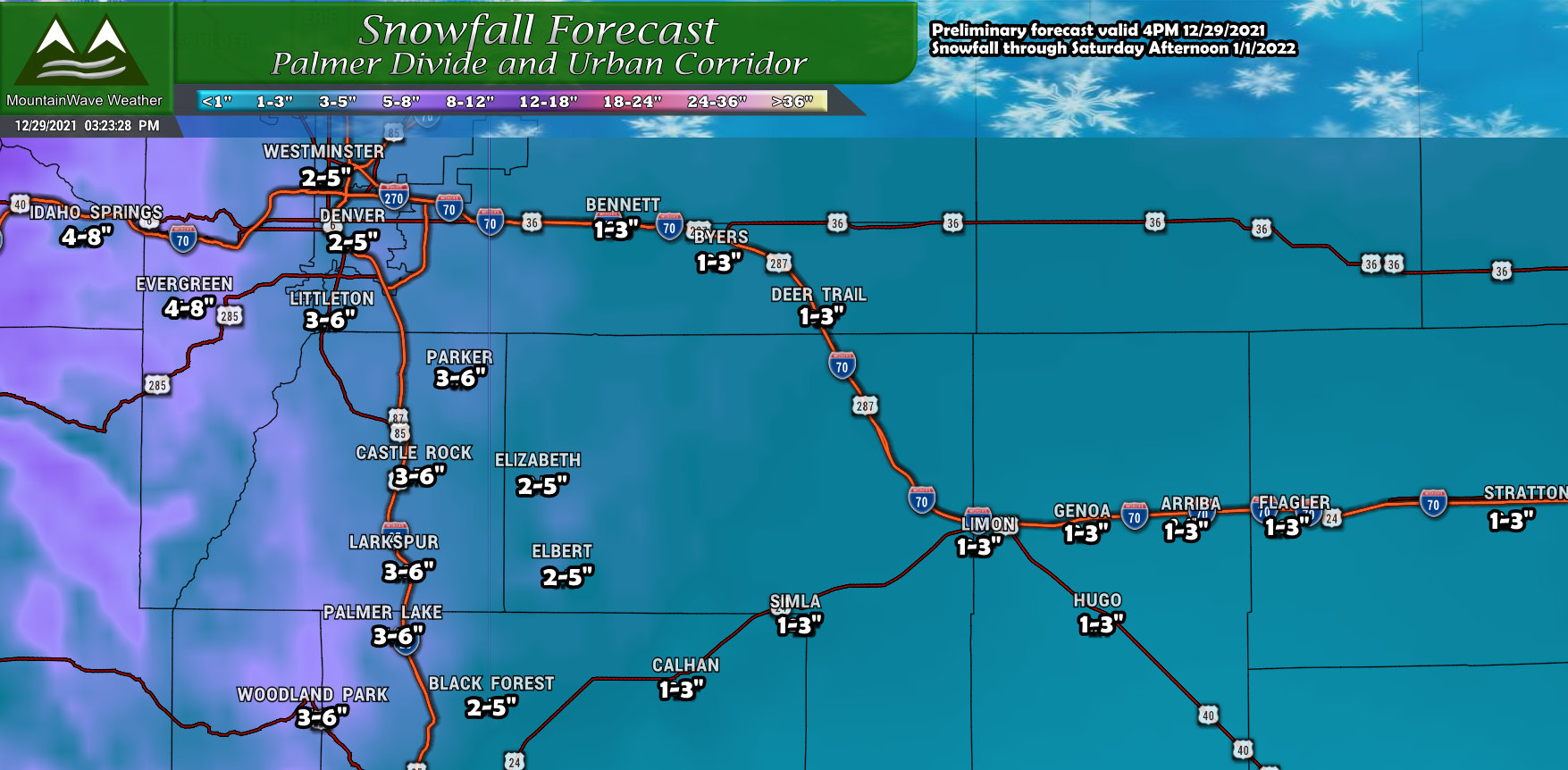 Snow ranges for the Palmer Divide are shown above, the closer to the foothills you are the better chance you have of realizing the higher ends of the snowfall ranges. Areas in Western Douglas County could see snowfall end up in the 4-8" range, while areas closer to I-25 such as Castle Rock and Larkspur are currently slated to end up somewhere in the 3-6" range. As you move Eastwards, it appears that lower snowfall totals will occur as you get into Elbert County, but some areas could reach that 4-5" range. Currently I'm still watching those areas as they may end up on the lower range depending on how this storm system evolves.
Northern Colorado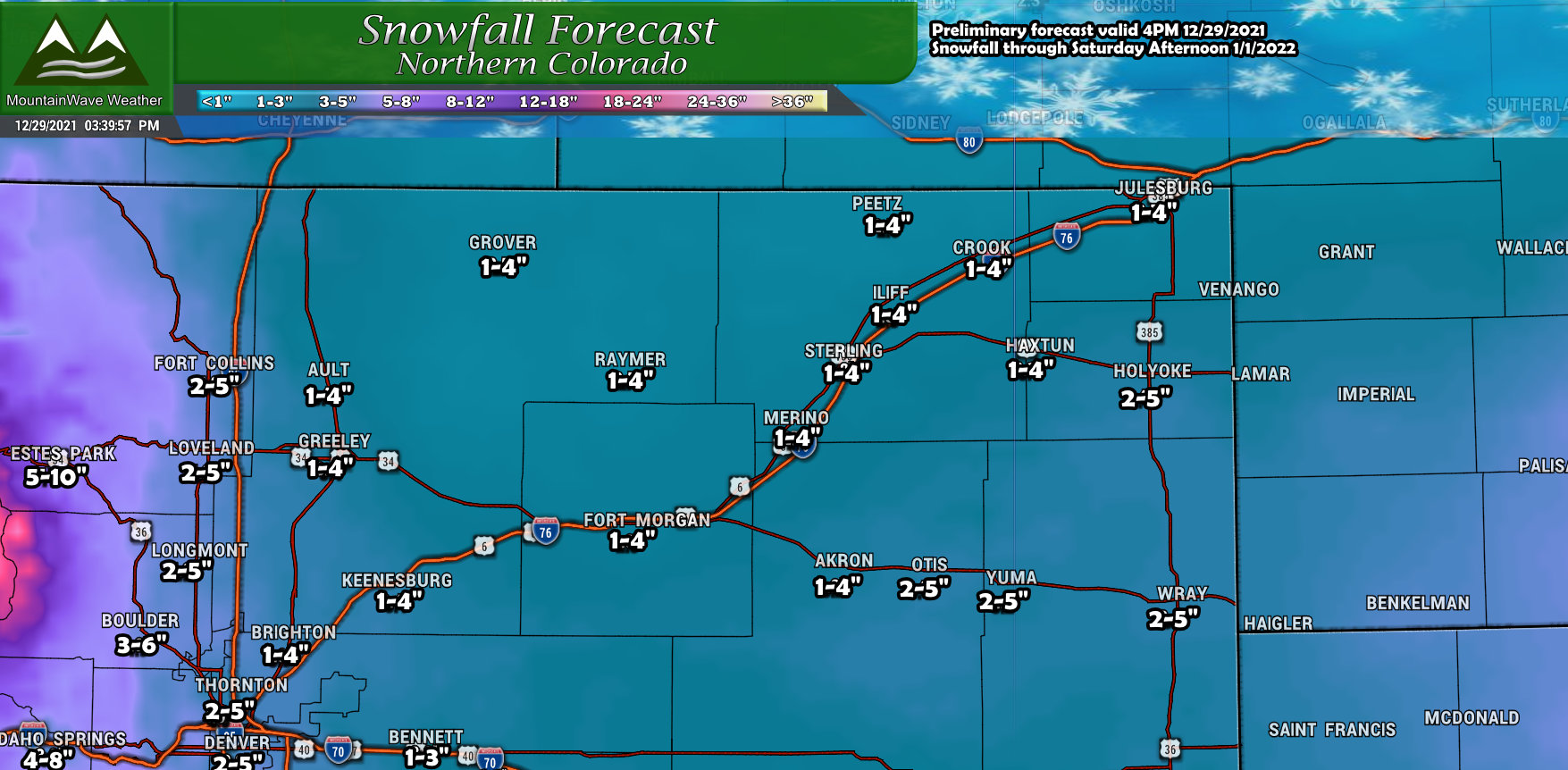 Northern Colorado will have much of the same trend, higher snow totals look possible in and around the foothills with lower amounts as you move further East. If the storm shifts and the best areas of lift move further out away from the foothills we could see adjustments to snowfall upwards for areas on the plains... no indication of that just yet but worth watching.
Southern Colorado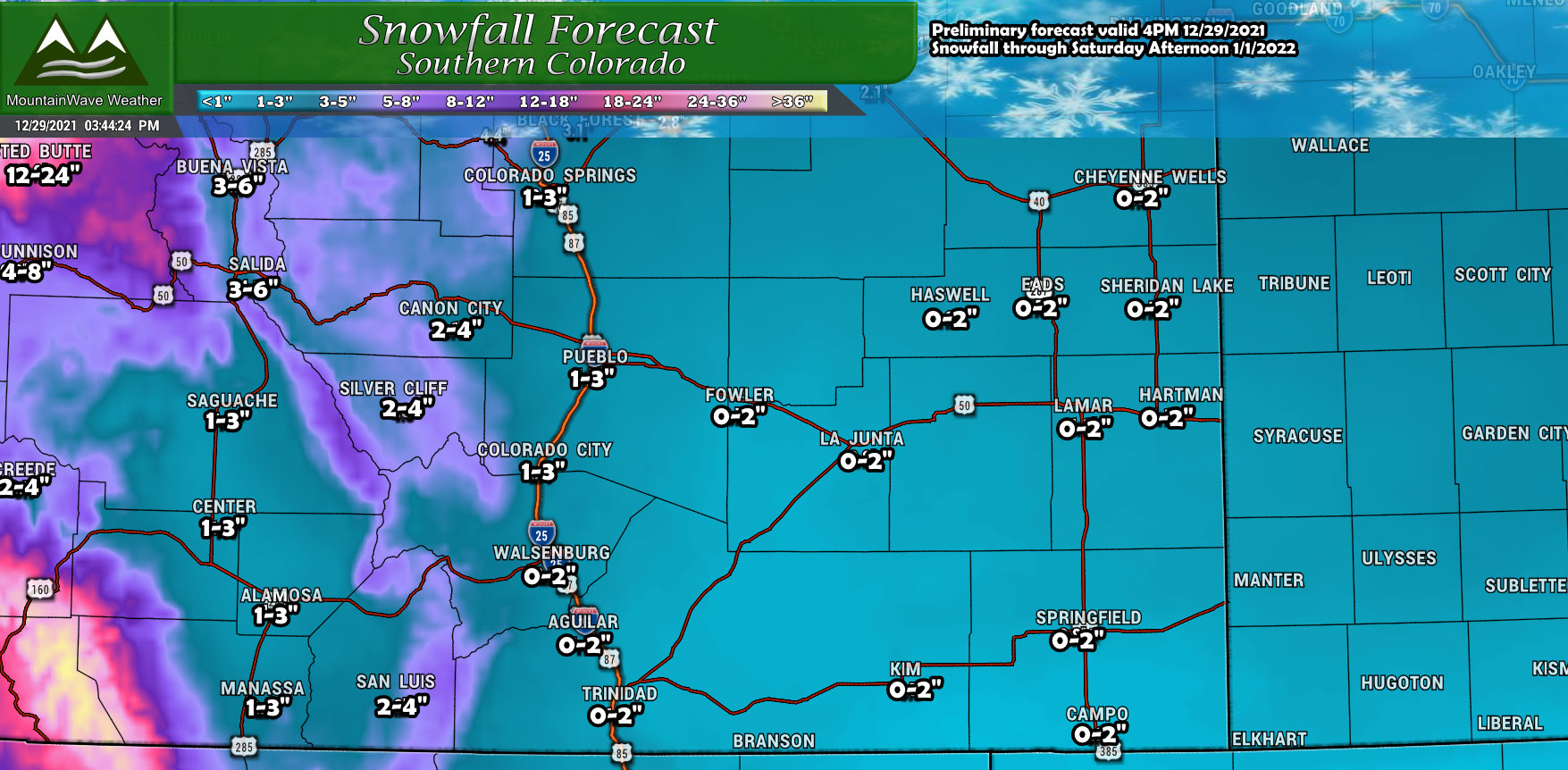 Noticing the pattern? Southeastern Colorado doesn't look to see much snow accumulation from this storm with our latest look at the data. Areas into the foothills and mountains will likely do quite well however.
---
Mountains/ Western Colorado
Northwest Colorado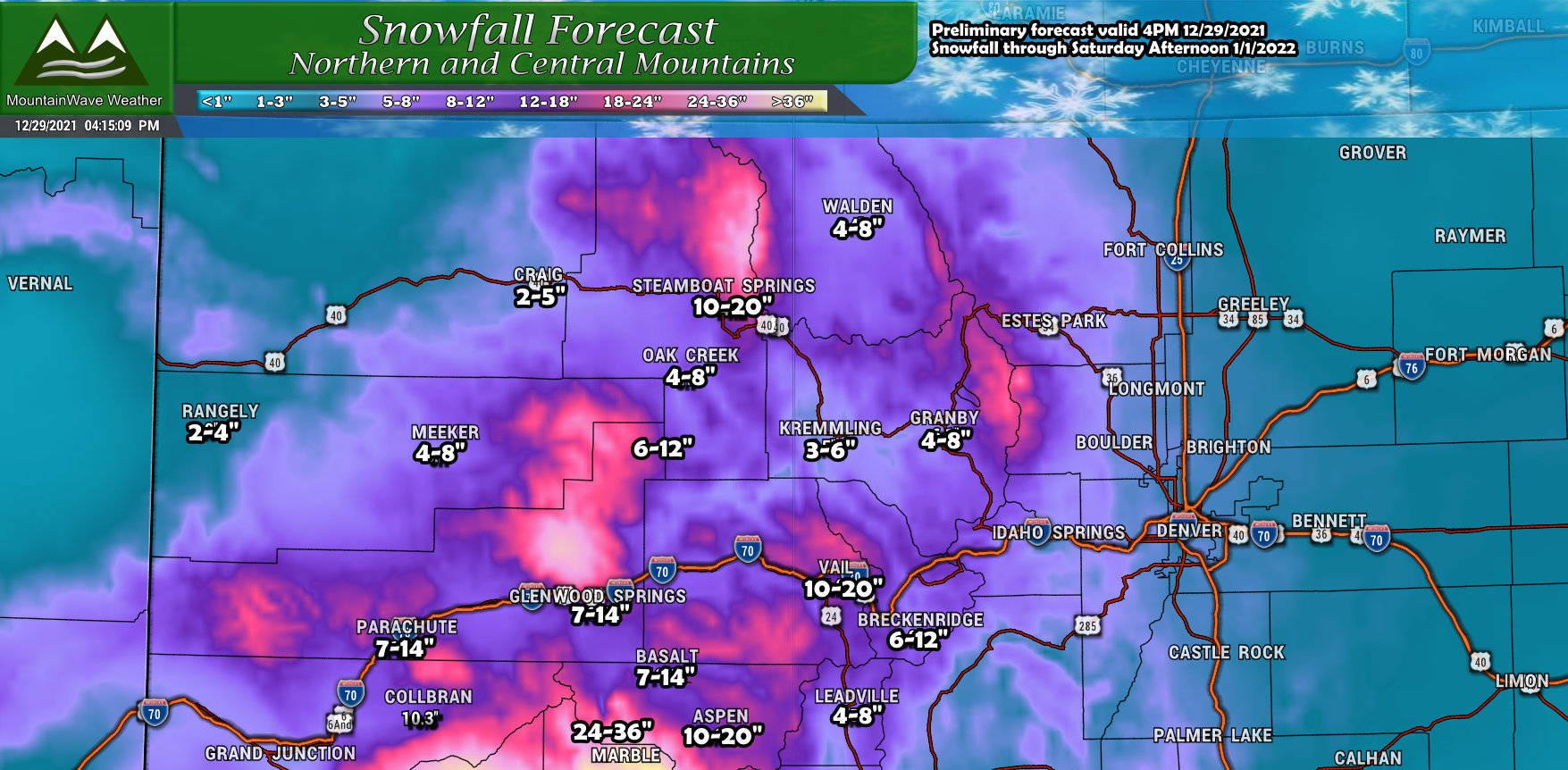 Highest snow totals in Northwest and Western Colorado will be in and around the Continental Divide West of Estes Park, the areas in and around Steamboat Springs and the areas North of Glenwood Springs. Generally the entire I-25 corridor west of the Eisenhower Tunnel will most likely see significant snowfall totals through Saturday morning.
Southwest Colorado

The lottery winner from this storm will be select areas in Southwestern Colorado. Pagosa Springs, Telluride, Crested Butte and Aspen will all see significant snow on top of what they've already seen this week. Expect rough travel conditions in those areas over the next several days.
---
Big Storm?
I'm not sure I'd call this a major storm, but it is looking more significant than anything we've seen this year so far. That's a great reason to keep an eye on the forecast over the coming days, I'll be sure to keep you well updated!