Strong winds will descent on the front range today causing potential ground blizzard conditions, property damage and possible power outages. Wind speeds could approach 85 MPH in and near the front range foothills with wind speeds approaching 65 MPH on the Eastern plains. The area in between (the central Palmer Divide region) is not currently under a warning, but keep in mind adverse weather conditions can affect areas around warnings as well.
As such, if you are anywhere along the front range today, expect potentially difficult driving conditions and make sure anything lightweight that can fly around is tied down during the periods of strong winds.
Here's the Warning highlights for the Palmer Divide and Colorado as of 8AM this morning.
Travel Impacts
As I discussed yesterday here is a map of most likely travel impacts. The only change I would make to this is to add light/moderate impacts to Colorado's front range and Eastern plains mainly due to the high winds. I might kick up the moderate impacts to high impacts in the front range foothills as I've already heard travel is being discouraged in the foothills West of Boulder and Golden due to high winds and blizzard conditions. Either way, this is a rough representation of what problem areas you may see if you are traveling today.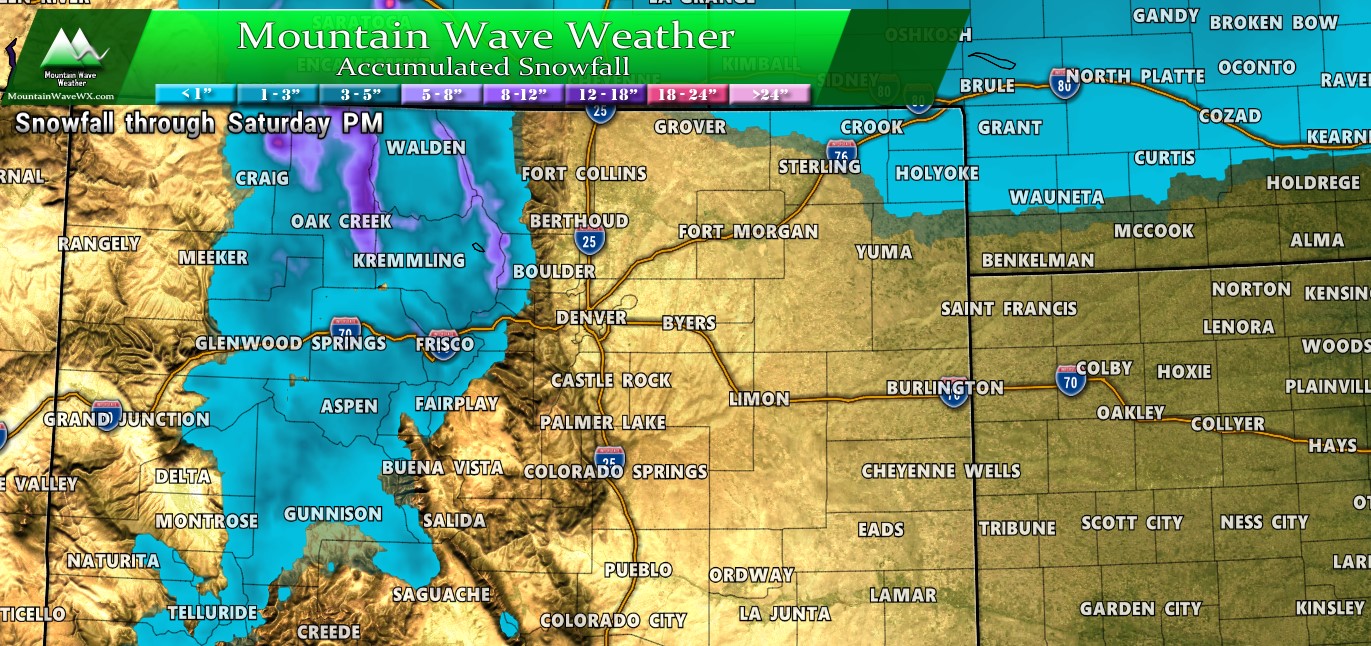 Here's a look at the areas that will receive snowfall through the day and into tonight. Mountain areas will see a bit more snow, not huge amounts but some areas may see enough for travel impacts.
Wind Gusts
Here's the Nam3K's estimated wind gust max for a little after 11AM. This is the theme through most of the day, but worst of the wind looks likely between 10AM-2PM. Still, strong winds will continue for a lot of areas through the evening hours with calming during the overnight hours as the powerful system in Nebraska pulls away to the East.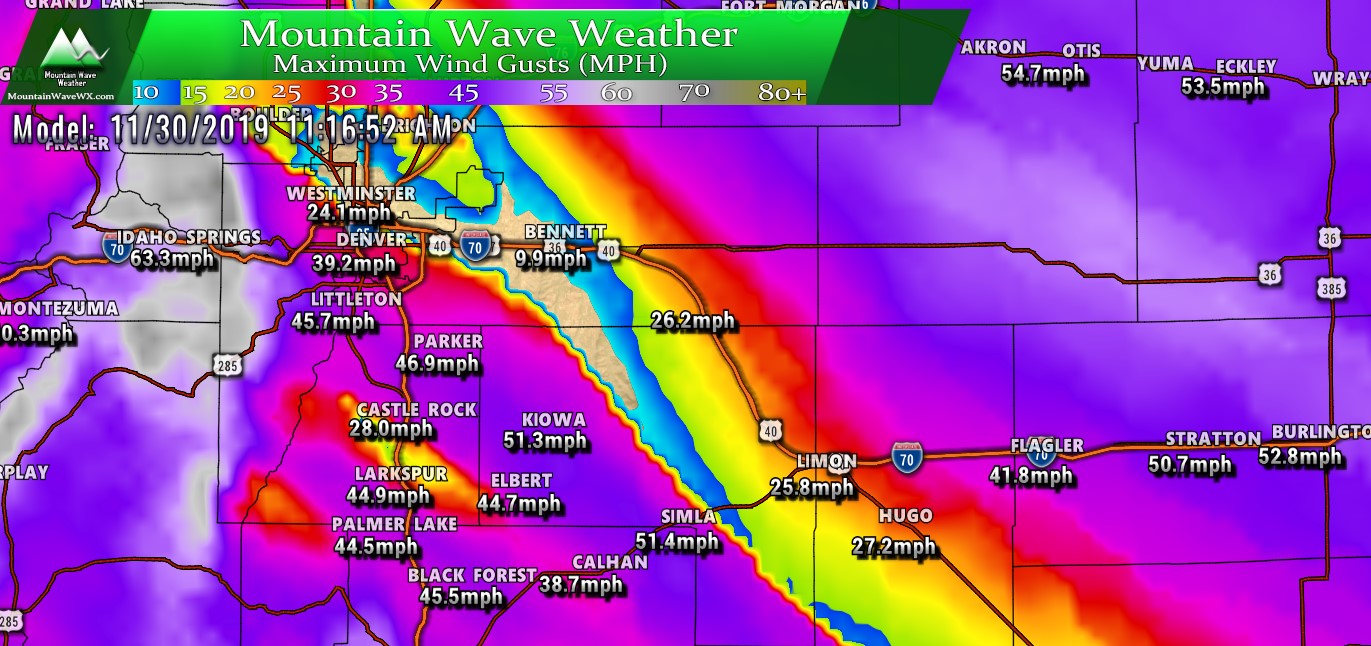 Here's a look at expected storm impacts:
Impacts
Wind/Travel Impacts
Flights may be delayed at DIA... with strong winds like this sometimes not all runways are available for arriving and departing flights which usually causes a traffic jam
Road conditions may deteriorate due to blowing snow (ground blizzard conditions) this looks most likely across the foothills and to some degree the Eastern plains.
Sporadic power outages are possible
Some roads may close, some area roadways may become impassible. If traveling around the foothills be especially aware of road conditions and closures.
Summary
An active weather day continues today, the good news is Sunday looks a bit quieter across most of the region. Sunday looks like the best travel day we've had in a while so if you have plans to travel across the state on Sunday, it's looking pretty good so far.
Will have updates as needed but today looks pretty on track with the forecast and impacts.