As we move into the final month of Meteorological summer we will see a similar weather pattern set up for the first half of the week, followed by a transition to dryer and warmer conditions later in the week.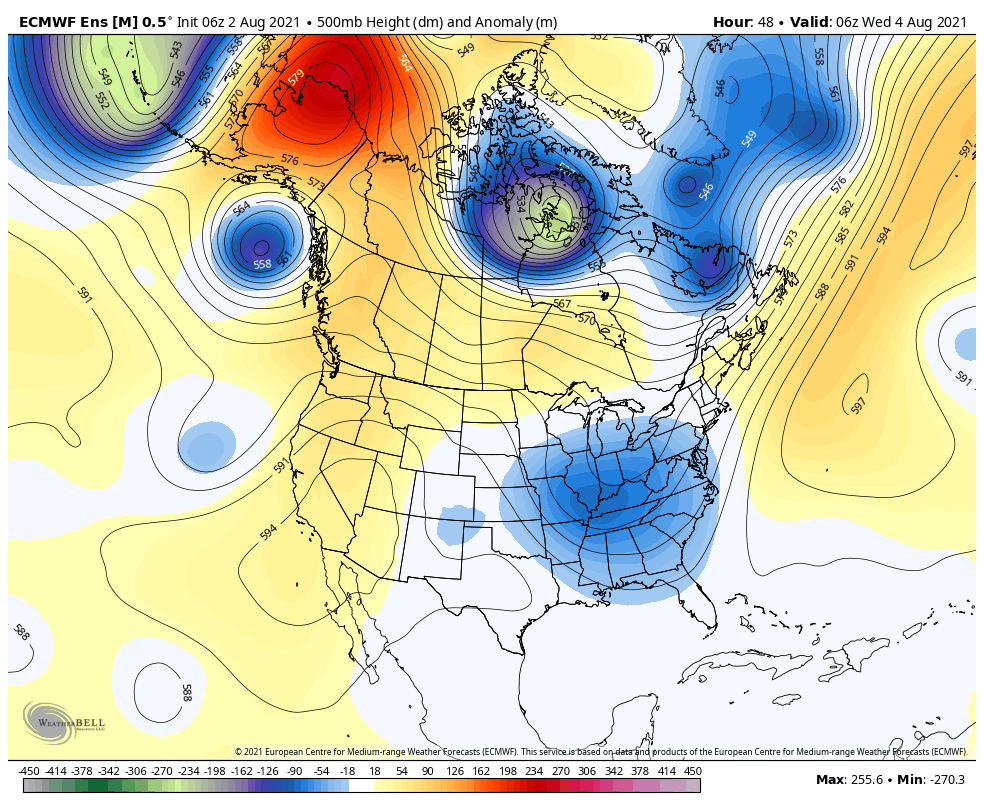 You'll notice the forecast height anamolie this week show a much less pronounced ridge over the Western U.S. - a lot less red and orange meaning our extreme heat will take a welcome albeit short break. The movement of the high and low pressure systems this week will do a couple of things for Colorado:
Flash Flooding will still be likely, especially as monsoon fueled thunderstorms continue to hammer the mountains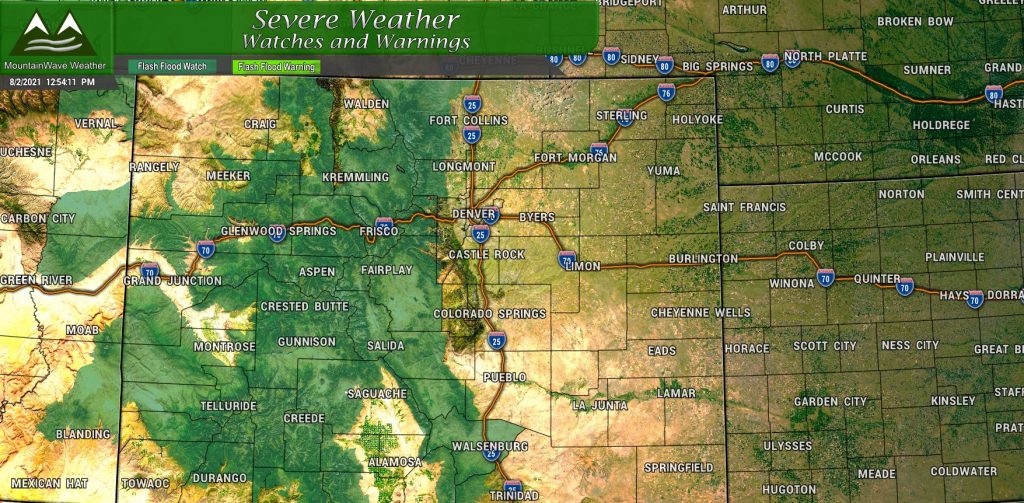 Flash Flood Watches continue for the mountains and I'd expect continued travel impacts due to closed highways from mudslides. If you have any travel planned to or through the high country, be sure to check the road status and weather conditions before you go.
Hazy skies, poor air quality and smoke will continue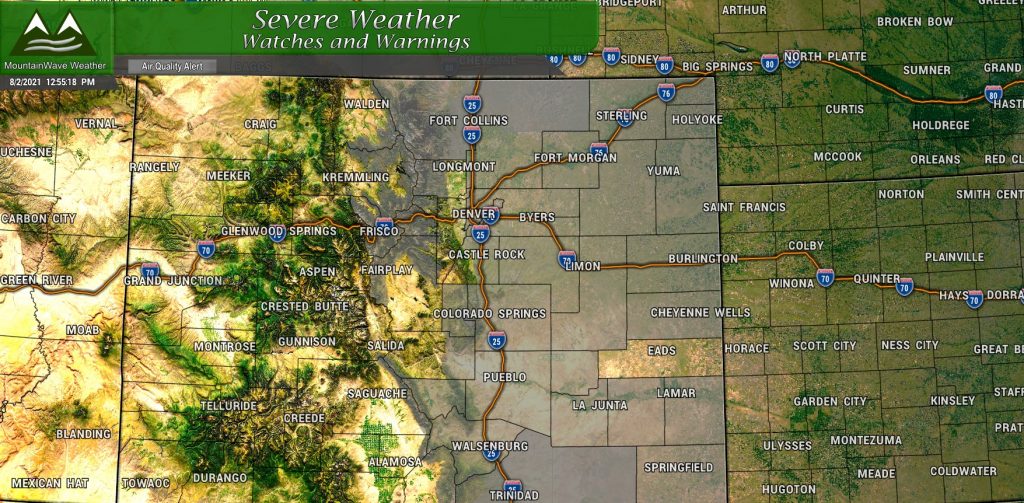 The shift in winds aloft from a Northwesterly direction means more smoke and haze will move into Colorado from the fires. Expect the air quality to remain poor through the first half of the week with a bit of relief later in the week.
---
Castle Rock/ Palmer Divide Forecast for this Week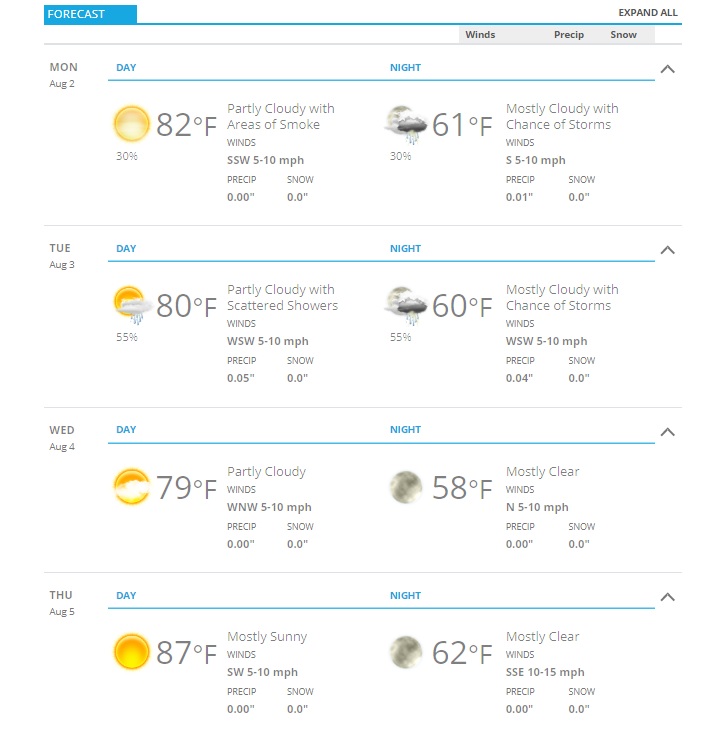 Not a bad week on tap from a temperature standpoint - temperatures will be warm but not oppressively hot... at least until late in the week or into the weekend. If you follow the Euro, it has pinpointed Tuesday and into Wednesday as the best chances of thunderstorms. I'd zero in more on the Tuesday night period than the Wednesday afternoon period myself as the best chance for rain - so keep that in mind!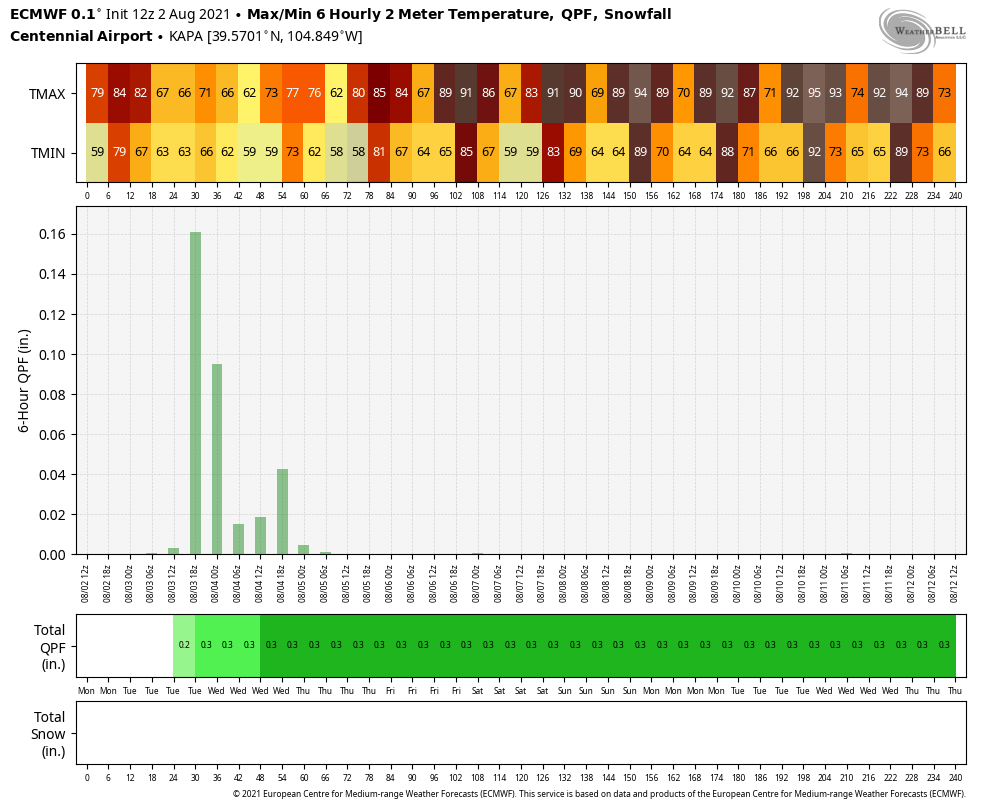 ---
Summary
Quick bulletpoints on what we discussed above for the weather this week:
Heavy, slow moving thunderstorms possible the first half of the week

Flash flooding possible, especially in the mountains

Smoke and haze will be with us until later in the week - air quality will be very poor
Return to dryer and much warmer conditions by late into the week
If anything exciting gets going, I'll be sure to have an update as needed! Have a great week!