Just a quick update this afternoon the storm as it's pretty much on track.
Overall snowfall amounts have been light so far, but accumulation will continue through the day and into tonight before clearing early Sunday morning. Models have come into general agreement on snowfall and impacts and despite the early disagreement most parts of our forecast look pretty well on point at this time.
The only exception I see is the Denver Metro area and along the Northern Front range. A heavy band of snow has been parked over that area since early this morning meaning a lot of those snowfall ranges will end up on the high end or will boom (meaning hither than forecast snowfall totals.)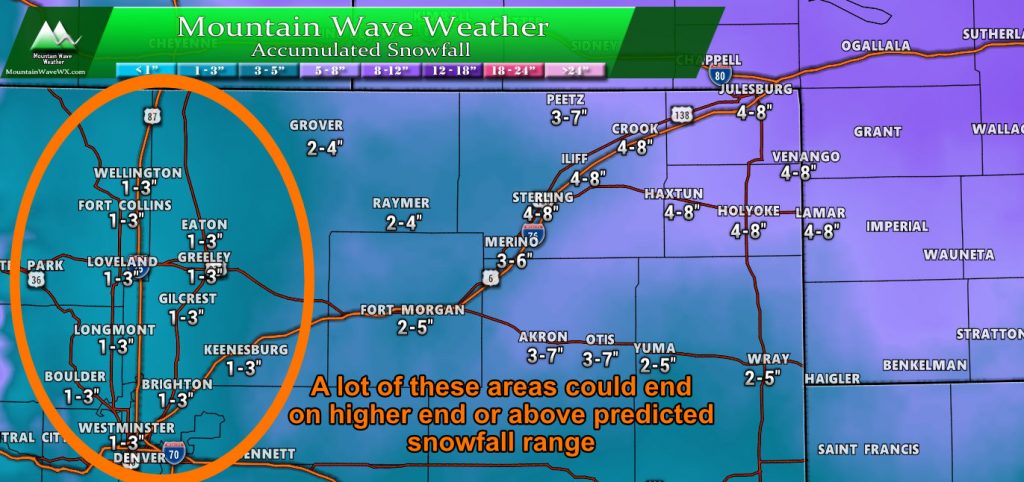 To see forecast snowfall for Southeastern Colorado please refer to yesterday's update... you can click here to go there now.
Winter Weather Highlights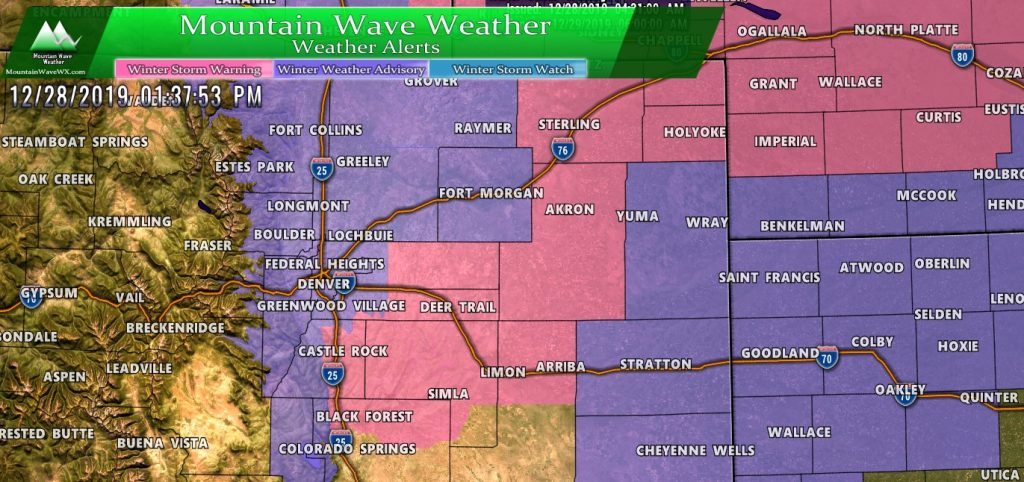 No real changes on the Winter Weather Highlights from our updates yesterday except that more of the front range is included in the Winter Weather Advisory.
Difference is mainly in the travel difficulty you may experience;
Winter Storm Warning means travel is dangerous and not recommended
Winter Weather Advisory means travel will be difficult
Biggest travel issues I've seen so far on the roads are areas South and East of Castle Rock and generally East of the I-25 corridor.
What Next?
Models have the snow and wind continuing through much of the day Saturday. The wind may continue to intensify Saturday afternoon meaning conditions could worsen, especially for areas East of I-25. As we move into Saturday evening, lingering snow showers are likely with clearing happening finally early Sunday morning.
Sunday will remain cold and windy as the battle between this strong low pressure system moving East and High pressure setting up over Northwest Colorado means a tight pressure gradient remains.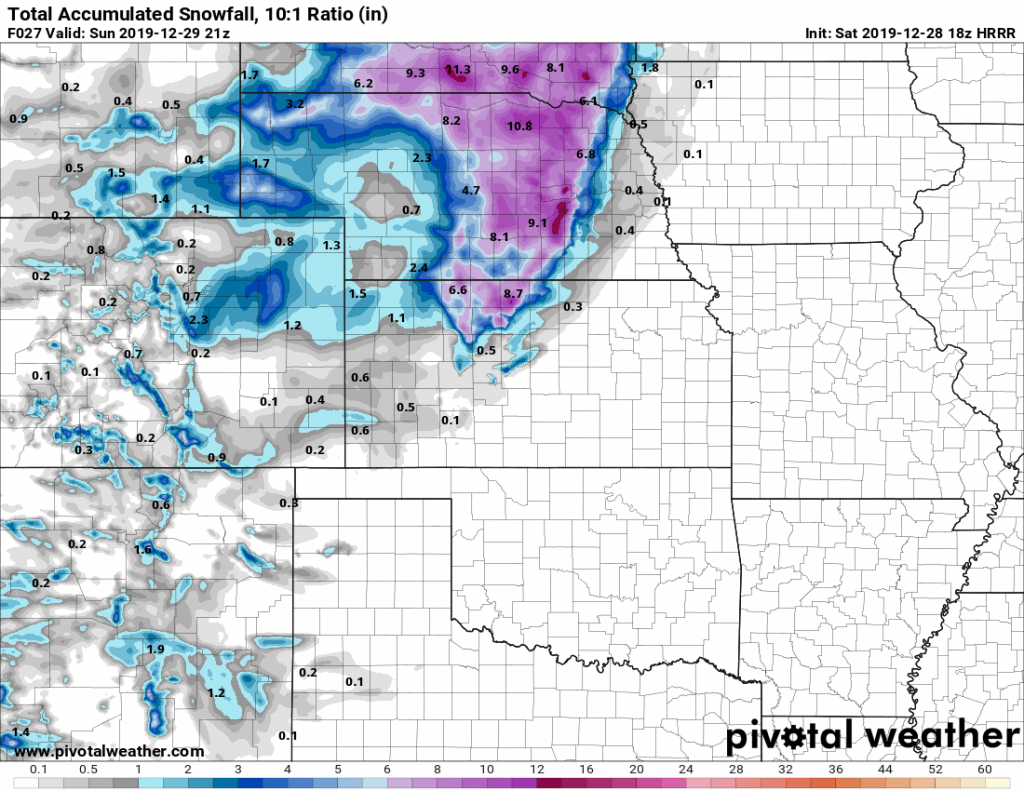 Here's a snapshot of predicted additional snowfall through Sunday morning. Add whatever you have on the ground to the numbers above and that should get you to a storm total snowfall amount.
Summary
A miserable afternoon on tap, hopefully everyone is home and warm, to those out travelling; make sure you take it slow and don't underestimate how slick to roads are. There's not a ton of snow but the wind is glazing things over pretty nicely.
Remember you can visit CDOT's website to get the latest road conditions, it's not something I'm a good source for!
Stay warm and stay safe!