We finally received our first decent snowfall of the year along the front range of Colorado! Not everyone saw healthy snow totals but it definitely helps at this point as our snowfall has been pretty abysmal so far this year.
Here's a quick recap and some snow totals.
---
Palmer Divide/ Metro Area / Eastern Colorado Snow Forecast Recap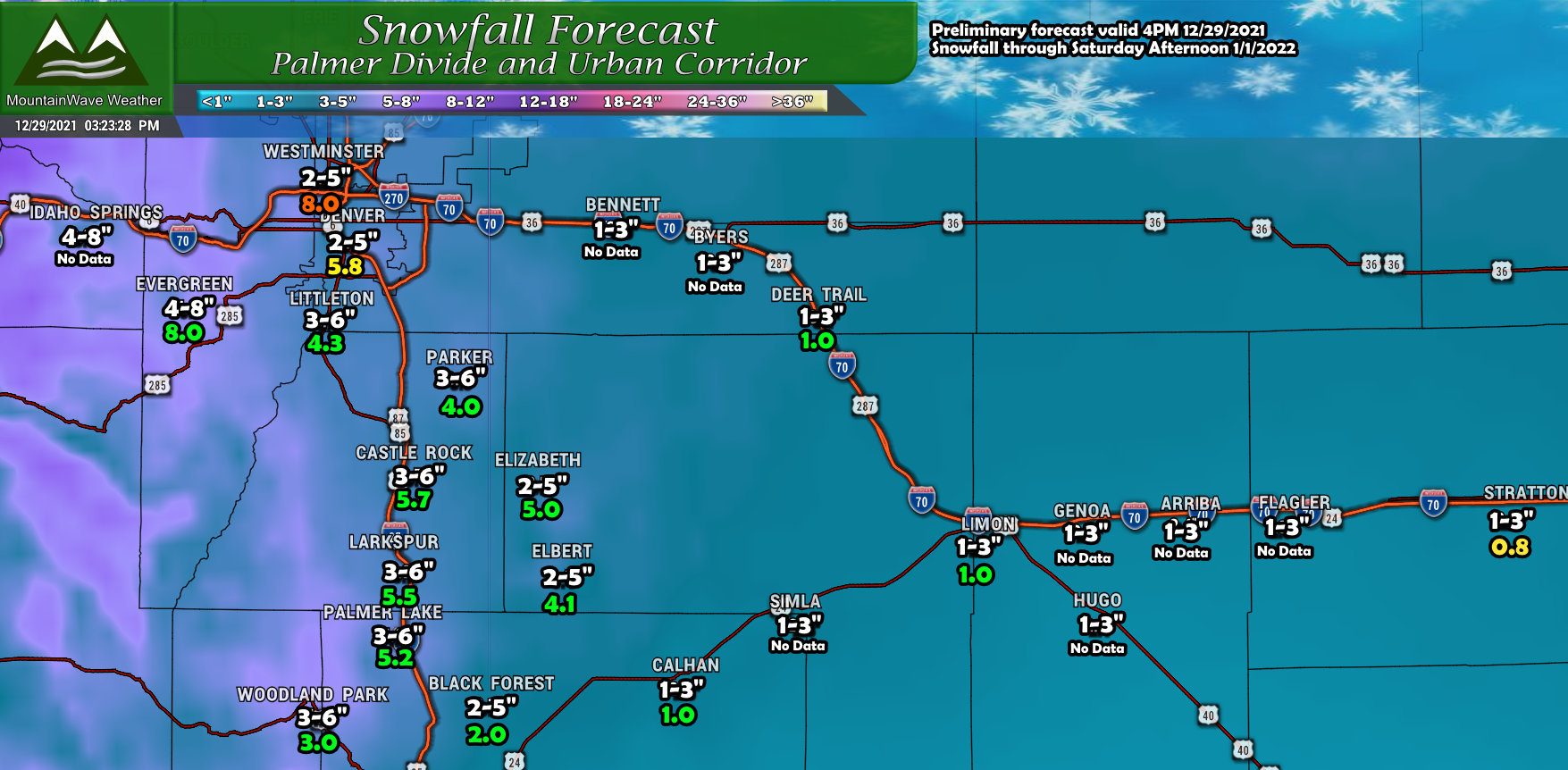 *All data from the snowfall map above is collected from official NWS sources or CoCoRahs, consisting of trained spotters or official measurements.
Overall, pretty happy with how the snow forecast went for this area. Most locations ended up within our forecast range with the exception being Denver and surrounding areas especially to the Northwest of town. Those areas overperformed in terms of snowfall which isn't super surprising as that's where a jet enhanced snowfall band parked and as you know, those can mess up a forecast pretty well.
I took this handy snapshot showing the snowfall band parked over areas North and West of Denver.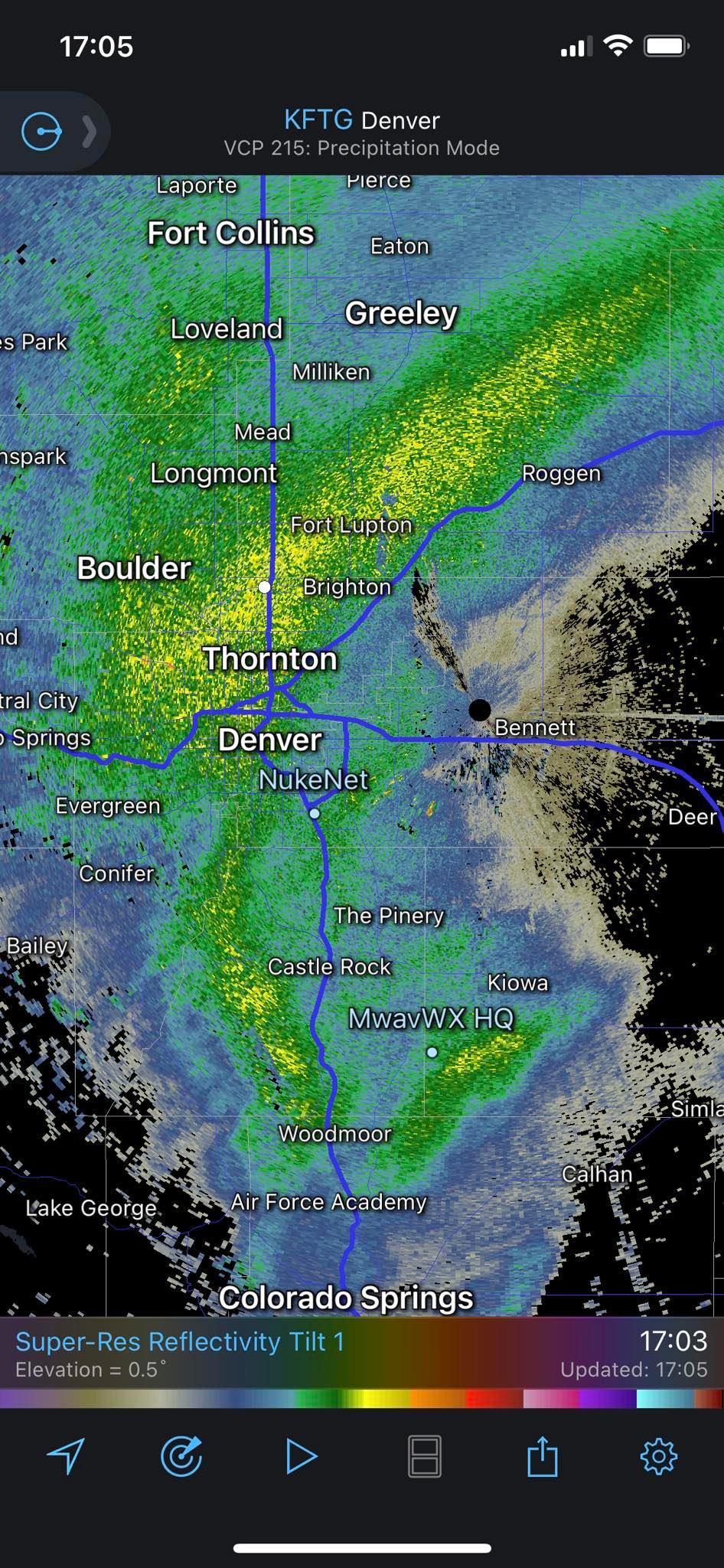 Later, once the storm moved in and winds shifted we had more of an upslope event, this is what allowed many areas South of Denver to realize their snowfall ranges. If this upslope hadn't established properly we'd be talking about a pretty big bust low in terms of the forecast. Given all the data we saw, I was confident we'd have enough upslope to cranks some snow out of the clouds and it would be cold enough that a lot of that snow would stick.
Eventually the storm pulled a bit further South and the snowfall band followed, but it did not linger long enough to overperform snow totals further South.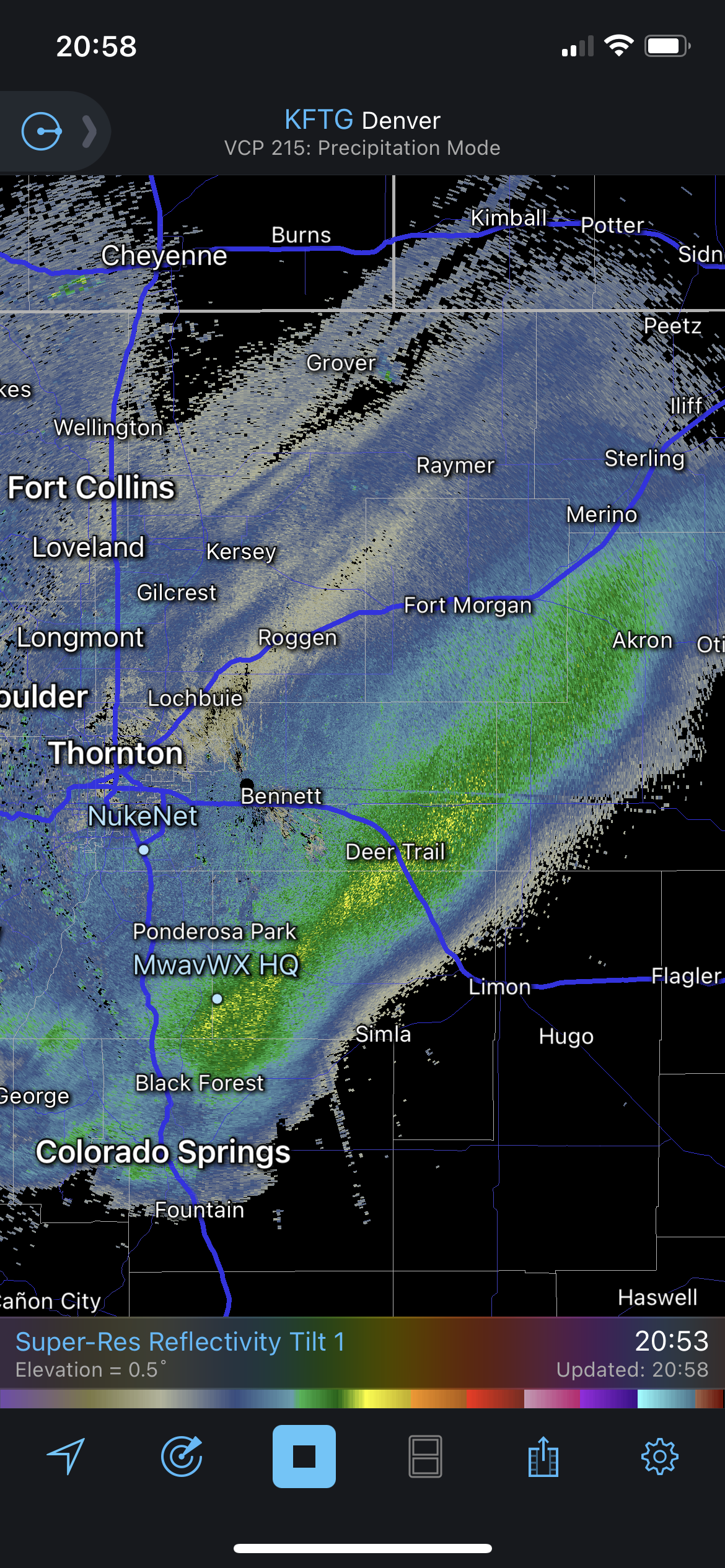 ---
The Rest of Colorado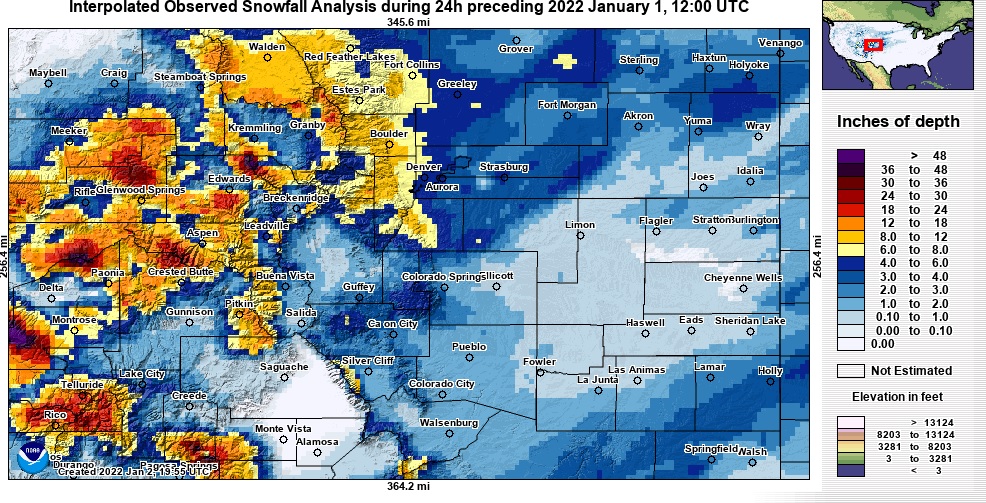 The rest of Colorado behaved pretty much as expected. The mountains saw healthy snowfall totals from this storm and the past several. For Northern Colorado minus the areas in the snow band, the areas East of I-25 saw a sharp drop off in snow, this was pretty well expected.
The other area that performed as expected was Southern Colorado. The downsloping conditions off the Palmer Divide meant that areas like Colorado Springs and to the South and East did not do well in terms of snowfall. No surprise here, storms like this with Northerly winds usually don't perform well South of the Palmer Divide.
---
Eye on Another Storm System
The next storm system we see in the area arrives around the middle of the week.
This will be an interesting battle of the models as the Euro has this storm bringing about 2-4 inches of snow to a lot of the Palmer Divide and urban corridor. The GFS however, pulls the storm system too far North and shows literally no snow for most of Eastern Colorado minus areas North of Loveland/Fort collins.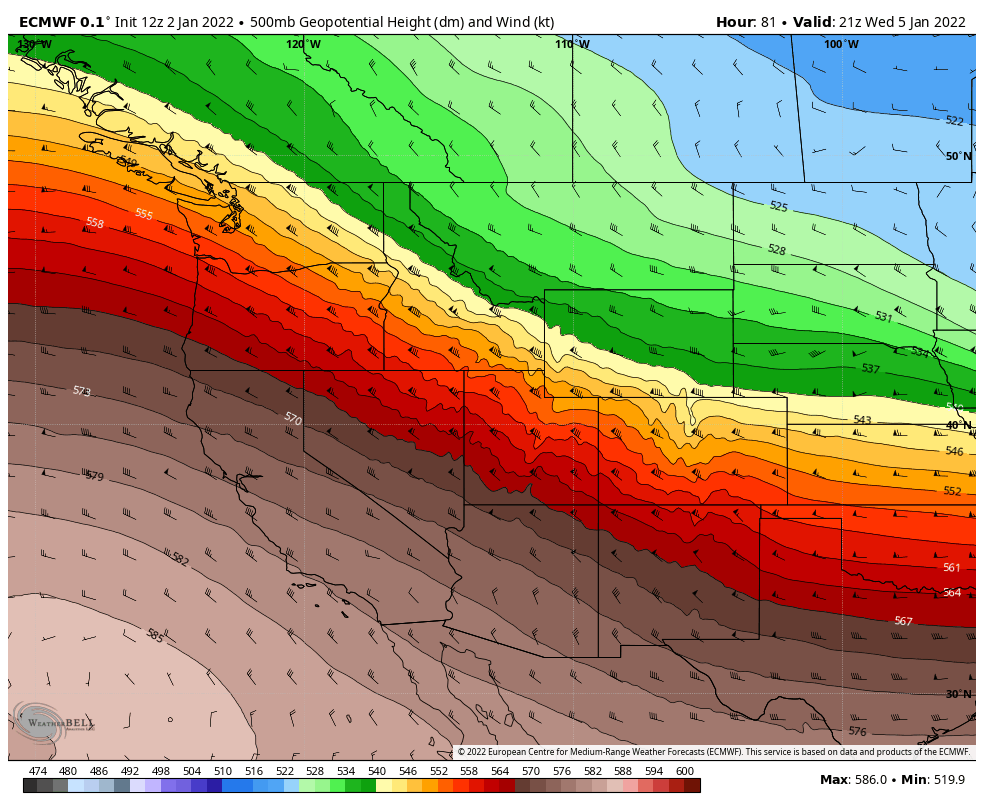 The fact that there's such model disagreement only 3 days out form this storm and that Northwesterly flow storms don't typically mean a lot of snow for us East of the Continental Divide means that I'm not super excited about this storm as of yet. I'll keep an eye on it over the next 24-48 hours and have any updates as needed.