Taking a quick look at our last snow storm and how it ended up.
---
I've included a recap from our final snowfall forecast below, snowfall amounts were pretty spot on minus a few spots being slightly under including the Denver metro area. I usually don't sweat misses by 0.5 inches so I'm pretty happy with how this turned out, considering how tricky this forecast was.
Temperatures played a huge part as we predicted with the Palmer Divide receiving the lions share of the snow. Many areas got 8-12 inches as expected with the higher amounts coming along the higher elevations East of Castle Rock.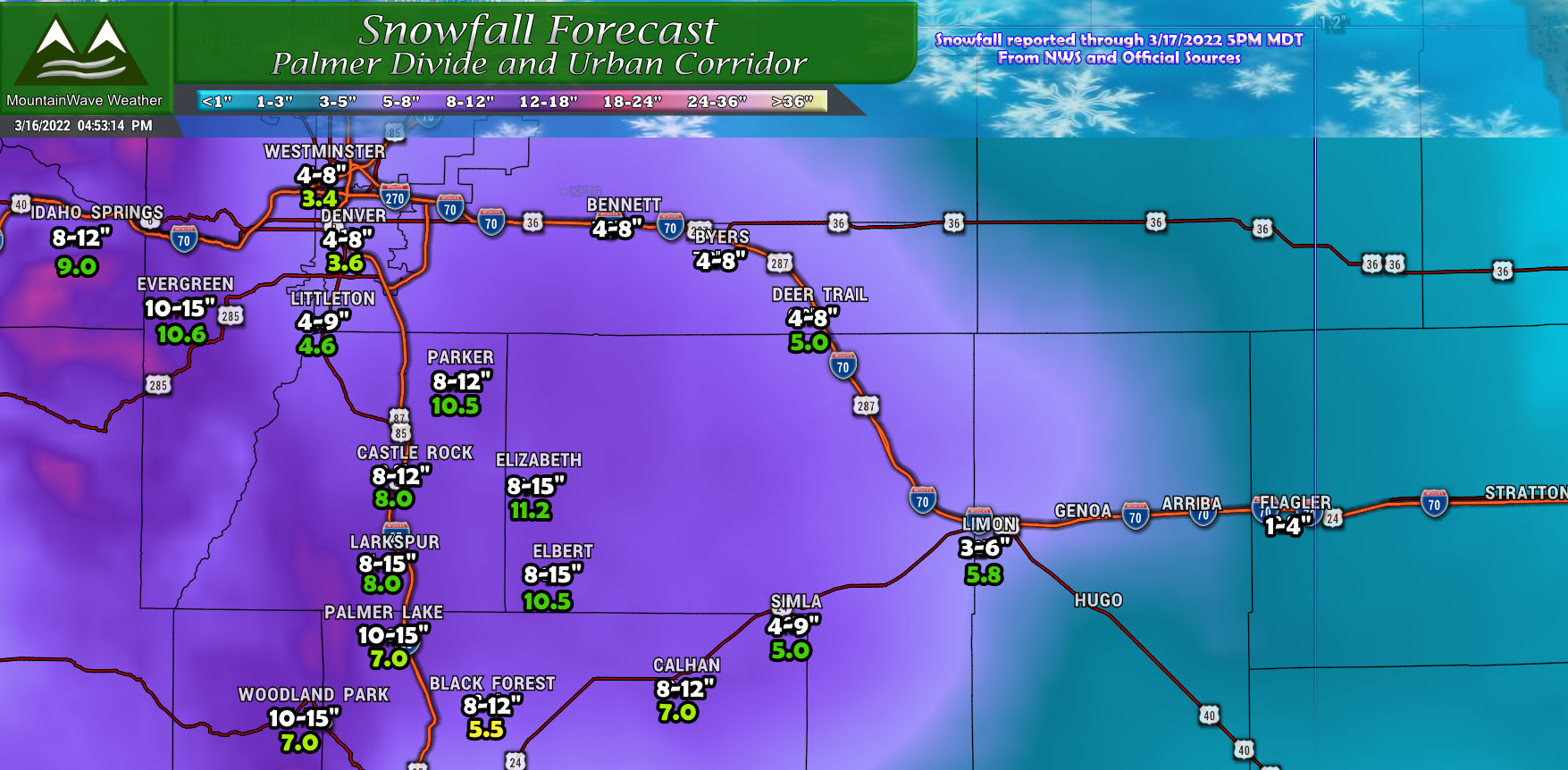 ---
Models Vs Reality
Below is the interpolated snowfall totals across the area for this storm per the National Weather Service. I always like to take a look at these and compare them with some of the model runs I saw to see how things performed.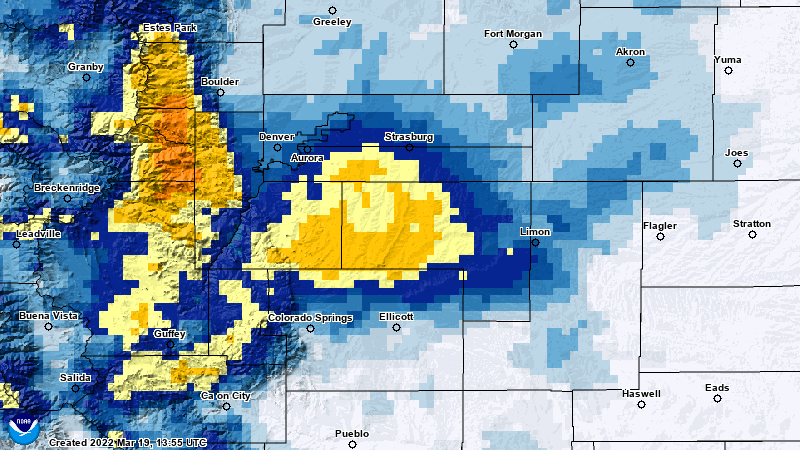 Many models were predicting the higher snow amounts along the Palmer Divide and the Front Range foothills, in this case those areas targeted where pretty spot on.
The Euro is attached below: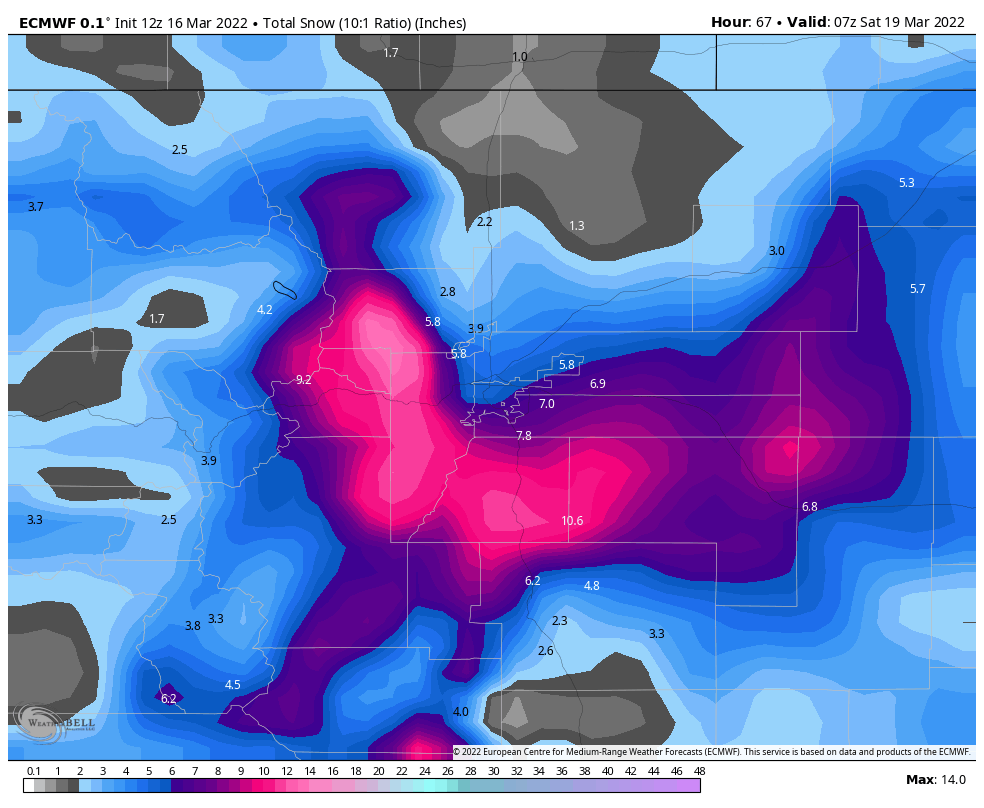 And the GFS: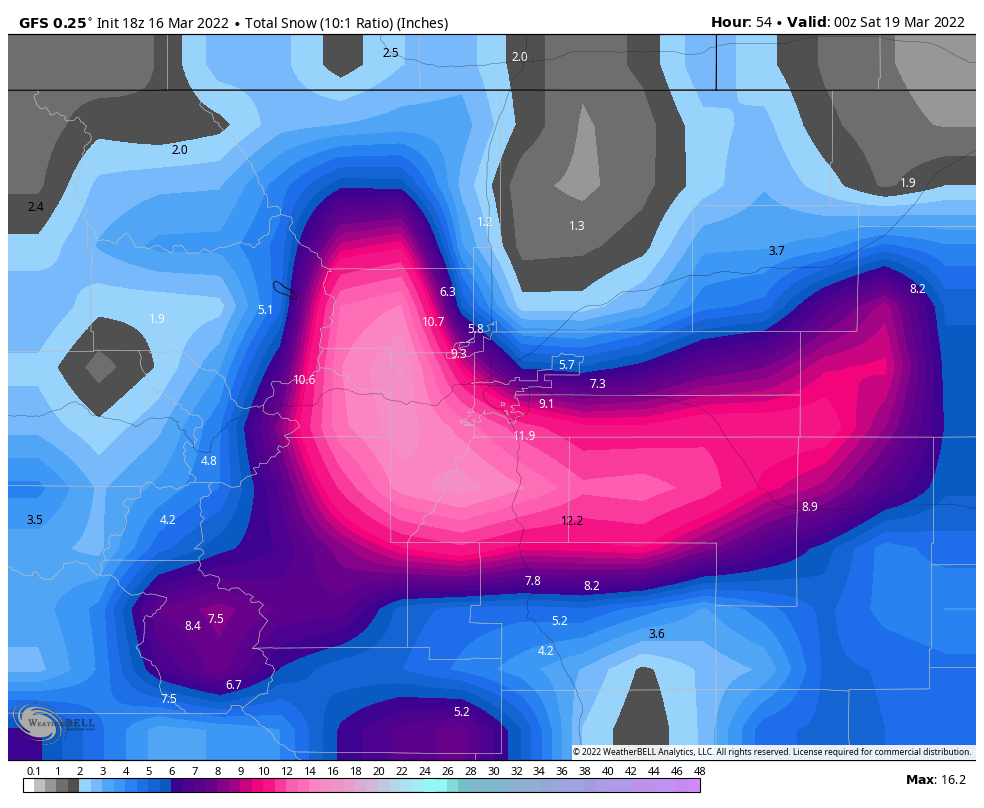 Both of these model snapshots were taken right before the storm's arrival so I'd expect them to get things mostly right. The GFS interestingly was a bit closer on overall snow totals while both models performed well in pinpointing the locations of heavier snowfall. Interestingly, the Euro captured the lower snowfall amounts in Western Douglas County better than the GFS.
Both models also captures the downsloping South of the Palmer Divide as seen with both model's depictions of less snow and a dry slot.
For reference, the national blend of models is shown below, in my forecast process I tend to lean heavier on this product along with the European model.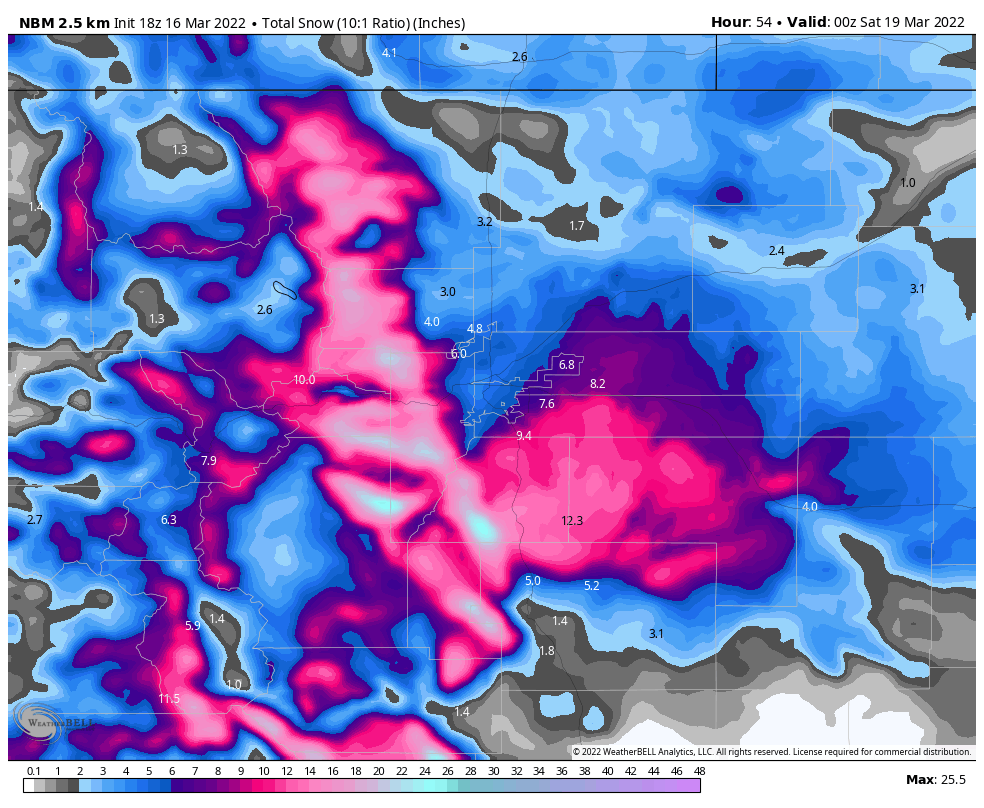 It also performed quite well!
---
Summary
Overall a pretty good forecast; timing, impacts and snowfall all lined up pretty well. I'm always super happy when these spring storm forecasts come together because they tend to be very tricky. Our eyes will now turn towards our next storm system set to impact the area next week. It's already proving to be a tricky forecast as well.
We will see how it goes, stay tuned!