This question gets asked nearly every time we wake up to smoky/hazy skies. With the return of Southwesterly flow across Colorado, a significant amount of smoke is being carried in from fires in Arizona and Utah.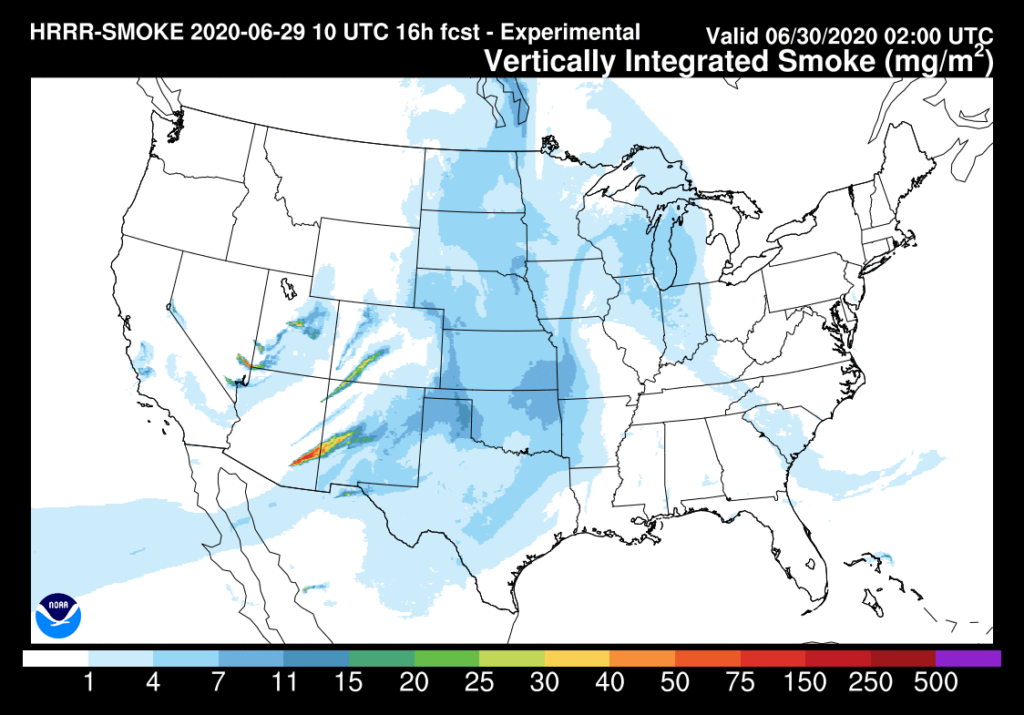 If you're curious about the HRRR model's smoke forecast (I use vertically integrated smoke, but you can use near surface as well) you can see that product here.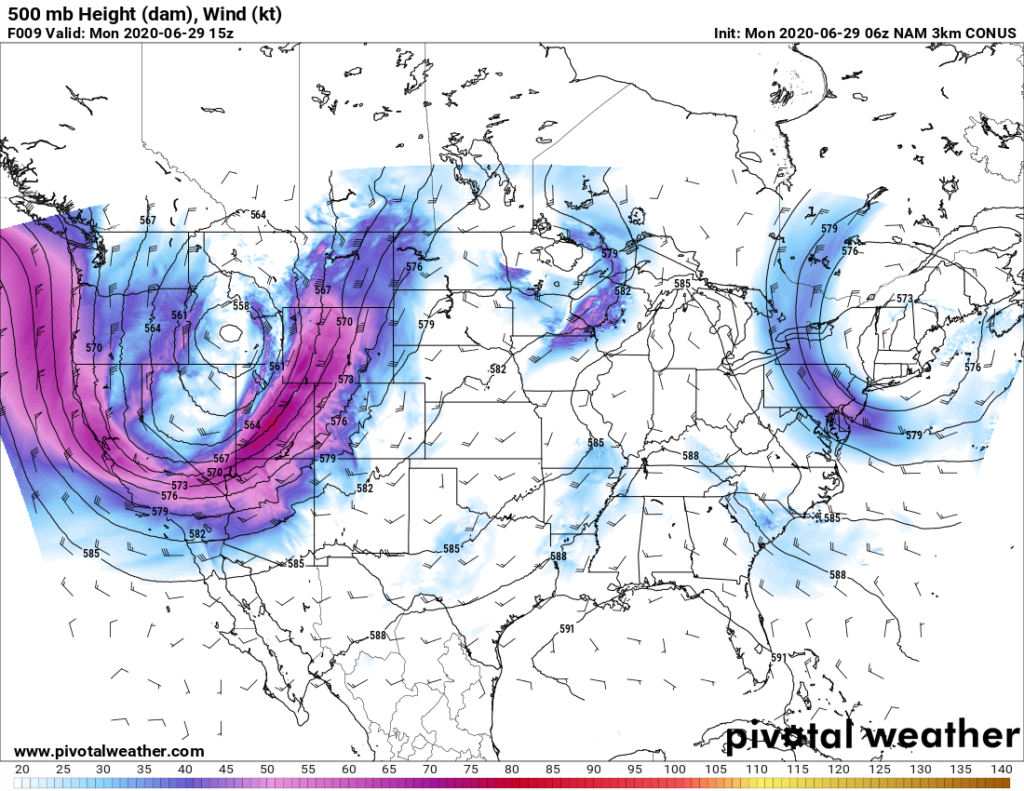 When looking at the 500mb upper air forecast (Nam3k in this case) you can see the large trough off to our West that is forcing the jet stream South. This feature will remain West of us on Monday and continue to push strong Southwesterly winds across the area; this means we will probably see smoky/hazy skies all day.
Luckily by Tuesday that trough and associated front will move through and break apart across Colorado. This means we may not see a lot of energy for storms with this, but the cooler air will certainly be welcome!
---
Fire Danger Will Remain High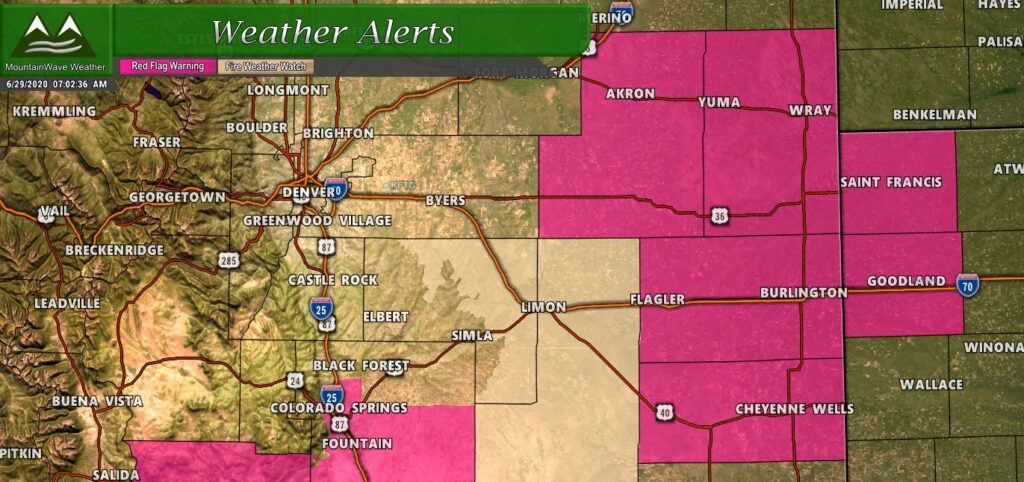 Numerous fire weather watches and warnings will be up for Monday and Tuesday across Colorado due to the hot temperatures, low dewpoints/humidity and strong winds. That's been the theme for summer pretty much so far, not expecting that to change much in the near future.
---
Forecast This Week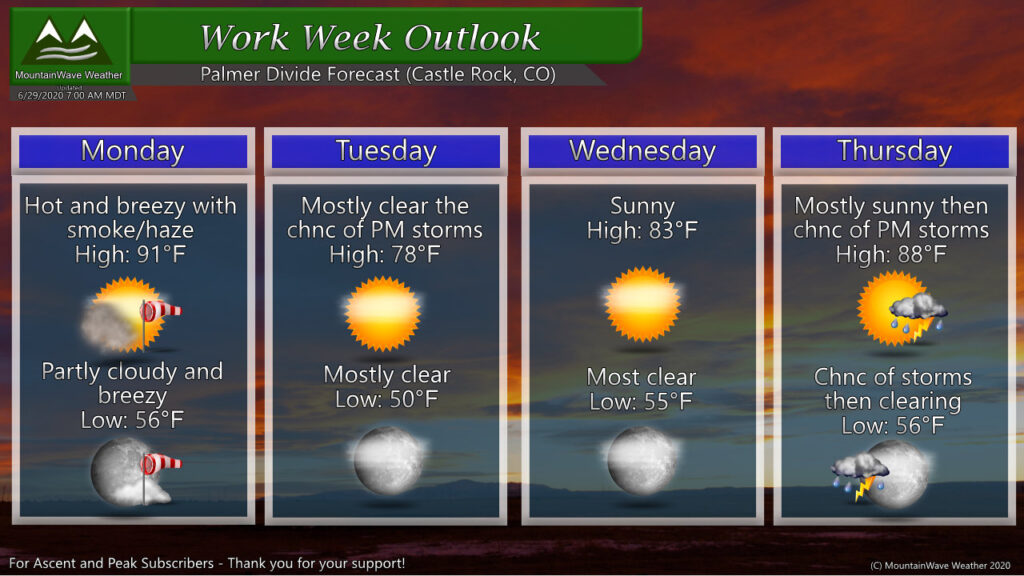 The week will be up and down on temperatures with some days downright hot, with others being a bit more seasonable. The best shot at moisture is really on Tuesday where a front moves through and cools us off.
We will have to watch Tuesday afternoon for storm chances as that front moves through. There's still a lot of questions on how much moisture will be available for storms so the jury is still out on whether we see any severe weather with that. For right now, just make a note of it.
We return to seasonable and dry conditions by Wednesday with another slight chance of storms by Thursday.
---
Summary
We will keep an eye on severe weather chances on Tuesday to keep you ahead of that and will also have a special 4th of July weekend forecast up by Thursday morning so you can plan for that! Of course, that forecast will be available to everyone since it's a holiday!
Have a great happy Monday and a great start to the week!