Another Storm Moving In!
A new storm system will begin to move into Colorado on Monday with snow starting in the mountains by monday morning/afternoon and spreading onto the plains in the late afternoon or evening hours. This storm will be much like the past couple in terms of snow; there won't be a lot of it for areas East of the Divide.
No winter weather alerts have been issued as of the writing of this post (12/12/2020 21:00 MST)
---
Snowfall Forecast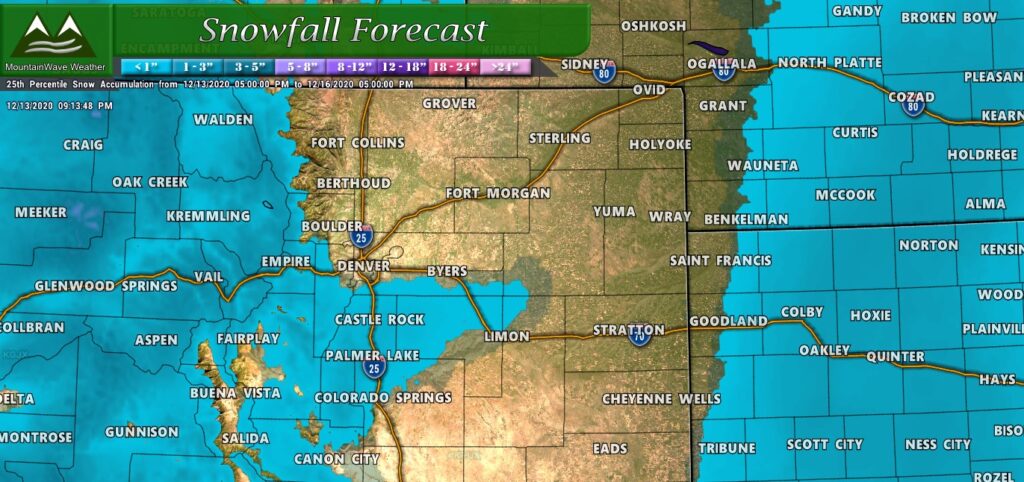 I won't make a lot of noise with this snow forecast - many areas will see minimal accumulation. The only exception to that is that many models show slightly more snow along the Palmer Divide, mainly due to favorable upslope conditions... those same conditions are why downslope off the Cheyenne Ridge and South of the Palmer Divide will mean those areas will see dryer air and less chance for snow.
Most areas along the Palmer Divide should end up in the 0-2" range with a few select areas getting lucky enough to get up around 3". The storm will move out later in the day Tuesday.
---
Timing/Impacts
Timing:
Most models have snow starting between the 6-9PM timeframe for most front range locations on Monday evening
Snow continues through the night Monday and into Tuesday
Snow moves out in the late morning/early afternoon hours on Tuesday with clearing conditions
Be aware some areas could see slick road conditions later Monday and into Tuesday morning
Travel Impacts:
Similarly to the past few storms, the chance for more impacts to travel is mainly to higher elevations along the Palmer Divide. Temperatures will be cold enough that some roads may collect snow and become icy. Keep that in mind if you are travelling later Monday night and into Tuesday morning. It may take just a bit longer to get where you're going.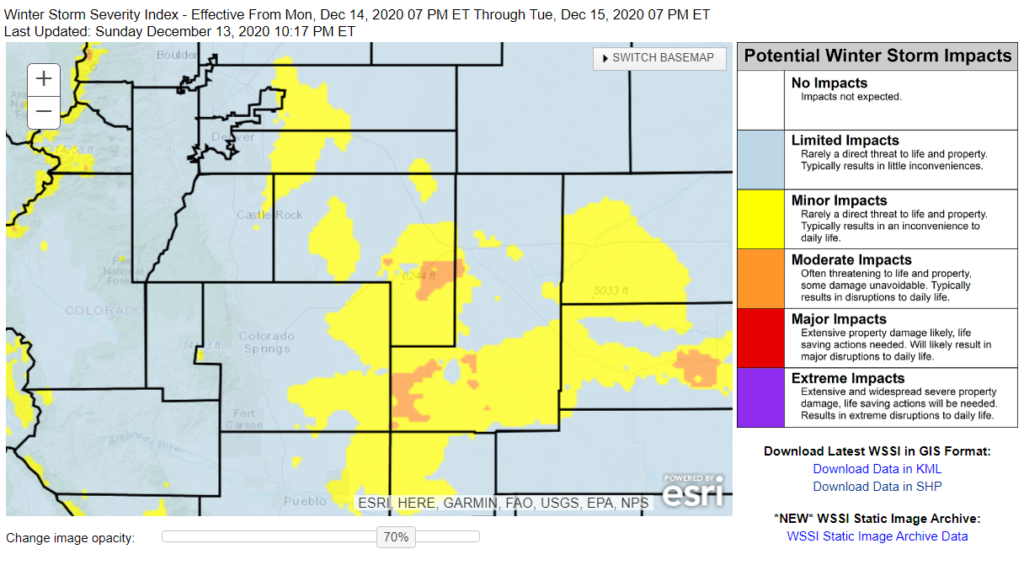 ---
The Week Ahead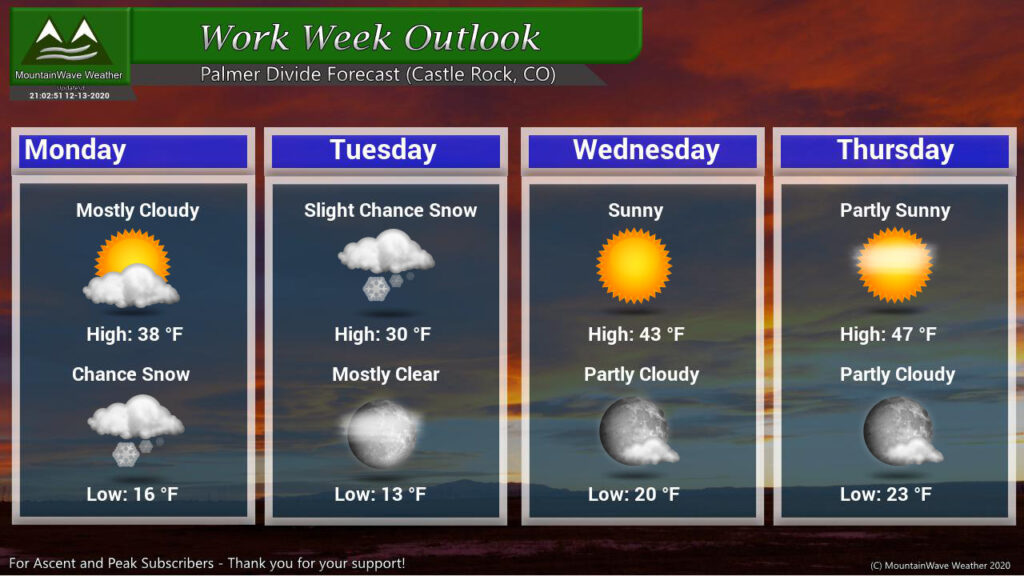 After clearing conditions, the rest of the week looks a bit quieter but we will be watching for the potential for another storm system by the end of next week and into the weekend. At this time, that storm looks similar to these so not expecting a whole lot (if anything) out of it... but we will keep an eye on it!