Thank you to everyone who joined my Weather Live Stream tonight! For those that couldn't' make it... here's a quick re-cap of what we talked about. I posted this by request of a few folks who couldn't make it but wanted to see the information. If you would like to check out the video for the live-stream it is available on Facebook.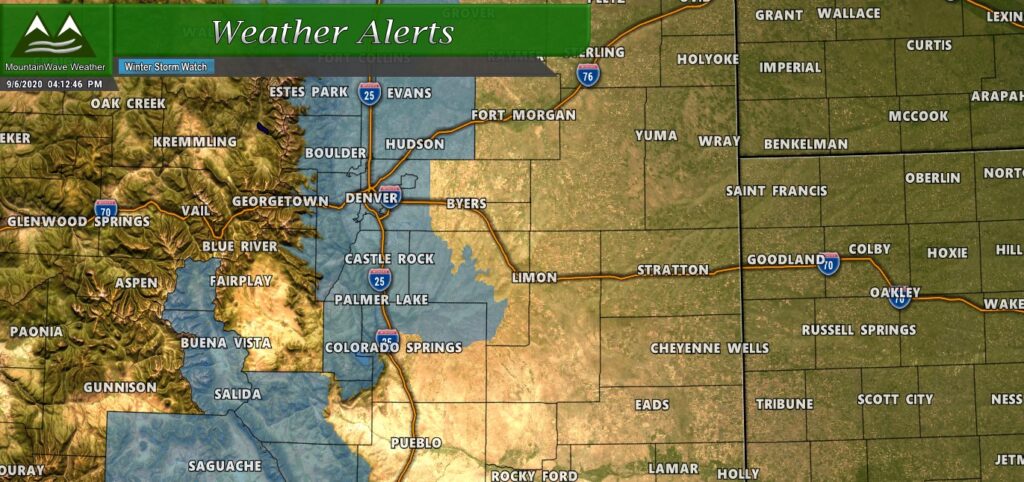 We had a quick re-cap of the Weather Alerts in place for the evening. A Winter Storm Watch is in effect for the front range foothills, Denver urban corridor and the Palmer Divide from midnight Tuesday through 6AM on Wednesday. This watch is issued not as a means to say something WILL happen but a message to prepare in case this storm does turn out to be more than expected.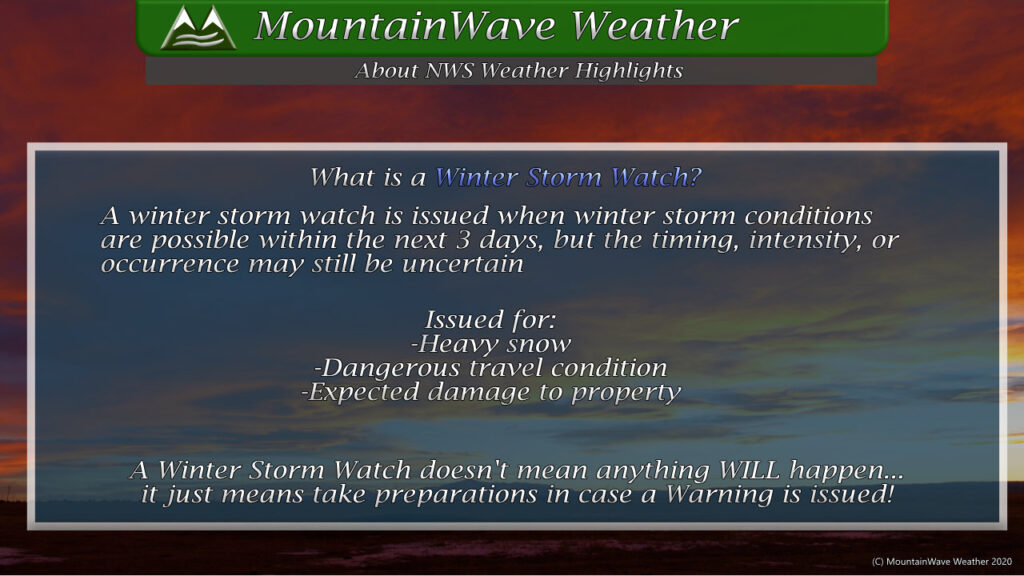 This Winter Storm Watch will be upgraded to a Winter Storm Warning or Winter Weather Advisory once the NWS is more certain on what the actual effects of this storm will be. As of this evening, models still show high snowfall amounts but there is a ton of uncertainty regarding how much of an effect the warm ground will have on the ability to accumulate snow.
---
Palmer Divide Snowfall Map
**This is a preliminary snowfall forecast and is made with data current from tonight. These amounts will change through the day on Monday based on what data comes in.**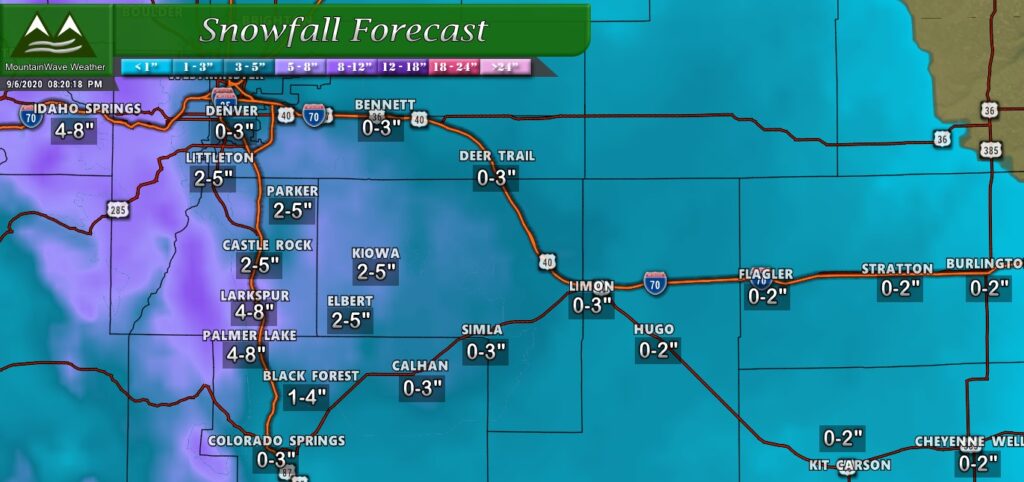 Many of you will notice that my amounts are different from the NWS... this is mainly because I think melting will play a bigger part with snow accumulations in this storm. As I explained during the live-stream this may be right or it may be wrong, it's just my feeling on this storm based on the data that I am seeing.
For reference here's the latest from the NWS: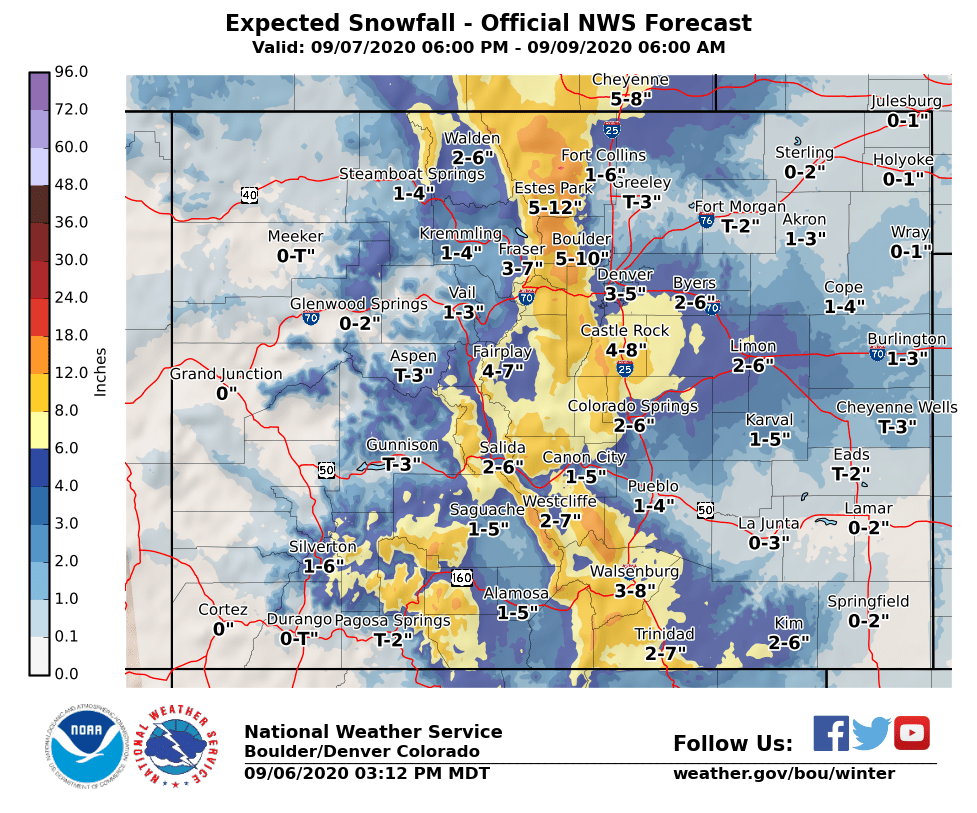 ---
More Updates Coming Tomorrow!
Stay tuned to my Facebook and Website, I'll continue to have updates through the day on Monday based on new data coming in!