There was a time about 5-7 days ago where it looked like we were on our way to sub freezing temperatures and our first snow of the season. We are at the point now in our forecast where we are largely writing that storm off and pronouncing it dead before arrival... the modals have for the most part completely wiped our snow chances away this week and the colder weather we were expecting just looks mildly cool for now.
Here's a look on what to expect this week and what happened to our "supposed" snow storm...
---
Castle Rock/ Palmer Divide Forecast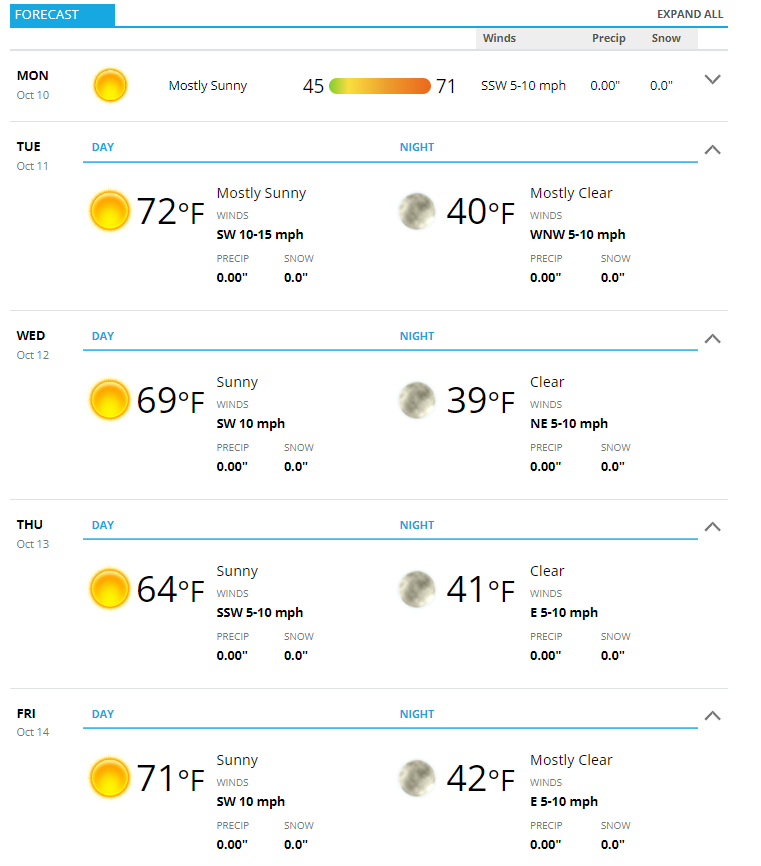 Not much more to say about this week other than "seasonal." Expect warm days in the 60's at higher elevations and 70's at lower elevations. Cool nights will continue with low temperatures in the upper 30's for higher elevations and low 40's for lower elevations.
A front moves through Tuesday later in the day, which may bring windy conditions and a very small chance for precipitation. Model guidance has wind gusts along the Palmer Divide in the 20-30mph range so while it will be breezy, there's not much indication that these will be strong/damaging winds. Keep in mind though, some areas can get downbursts or locally strong wind for a short period of time as the leading edge of the front moves through.
---
This Week's Setup
When you look at the image of the setup for this week you can see why we will miss out on the colder weather and snow...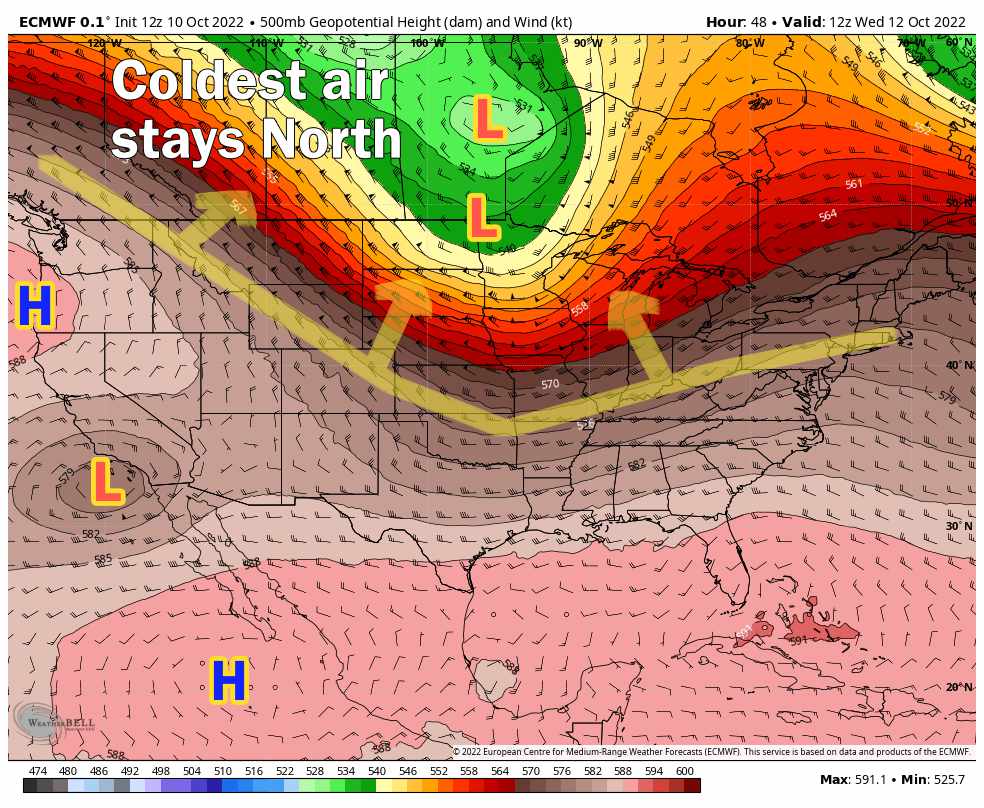 The Canadian trough that was supposed to bring colder/artic air and enough lift for snow gets caught too far North. This is mainly due to the strong ridging to our South and a aimlessly meandering trough off the coast of California. These features will not allow that front and colder air along with snow to make it far enough South to be much of an impact for Colorado.
That's not to say the mountains don't have a shot at a bit of snow, but as you can see total accumulation amounts look pretty meager.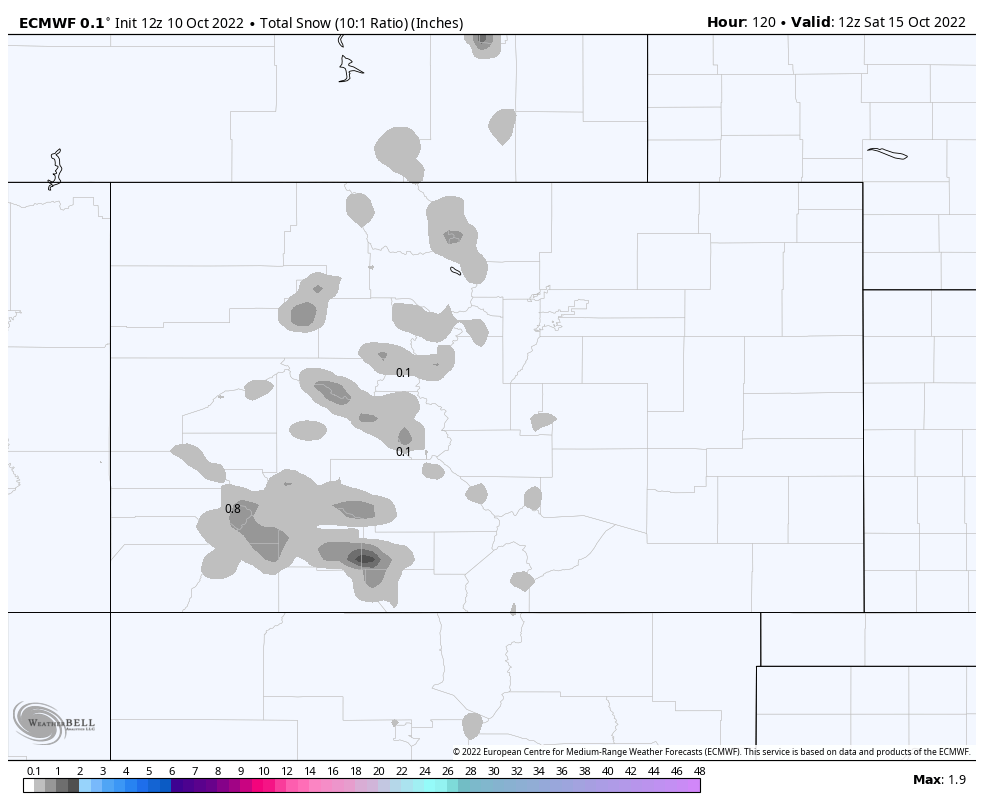 The graphic above is total snowfall expected through next Saturday as shown by the Euro - not exactly a great start to our snow season but it's early yet!
---
Any Snow At All in the Near Future?
That largely depends on what model you look at - since none of them agree it doesn't give us a lot of confidence on way or another. All I can say is for the larger scale/longer range models - we don't see a whole lot of snow heading our way in the next few to several days.
When we peak out to about 10 days or so, the Euro isn't super excited about our snow chances. The GFS is only slightly more enthusiastic but keeps much of the snow in the mountans with little to nothing East of the Divide.
---
Summary
In a nutshell, that's a look at the next week or so. We don't see any strong fronts or storm systems in the area on the longer range models, so it looks like more of the same. The good news is the daytimes will be beautiful and it won't be oppressively hot. Given all the craziness we've see in Colorado's weather up to this point, I'm happy to see a few days of quiet for our area.
In terms of whether we see any snow in the near future, the odds are against it. Nothing too fascinating showing up on the longer range models so unless a storm can sneak down from Canada and surprise us (it can happen, it does happen, but odds are very low) we will continue on with our nice fall weather.
Have a great week!