Thursday Will Be Downright Toasty!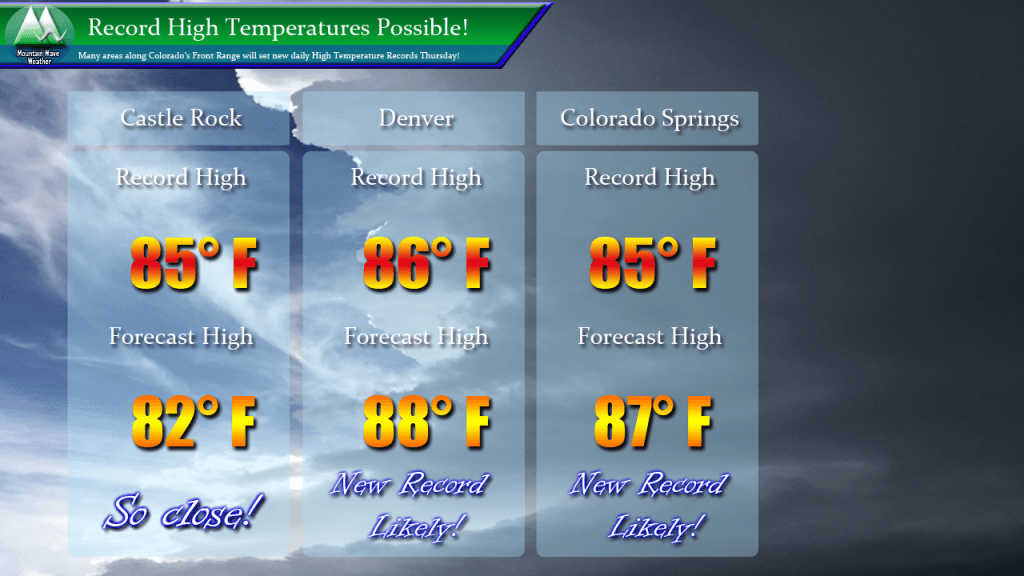 Temperature records will be set to fall for many areas across Colorado's Front Range on Thursday. Warm air from the Southwest will continue to funnel into the state making for breezy conditions, low humidity and record high temperatures. Castle Rock looks to come up just short of setting a new record (probably due to elevation keeping us a bit cooler) but bigger neighbors Denver and Colorado Springs look likely to set new records.
High Fire Danger Thursday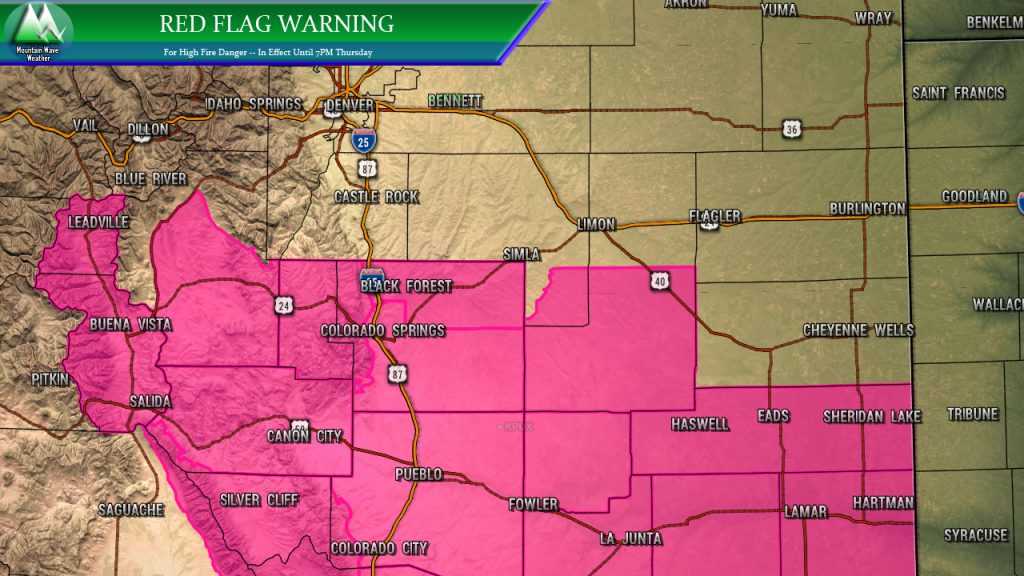 A Red Flag Warning is up for many areas of Southeastern and South Central Colorado. This means no burning or activities that create a spark or flame. Areas just to the North will experience high fire conditions as well but don't meet criteria for the Warning. Still... be very, very careful in and around the Warning area.
The Weekend looks Unsettled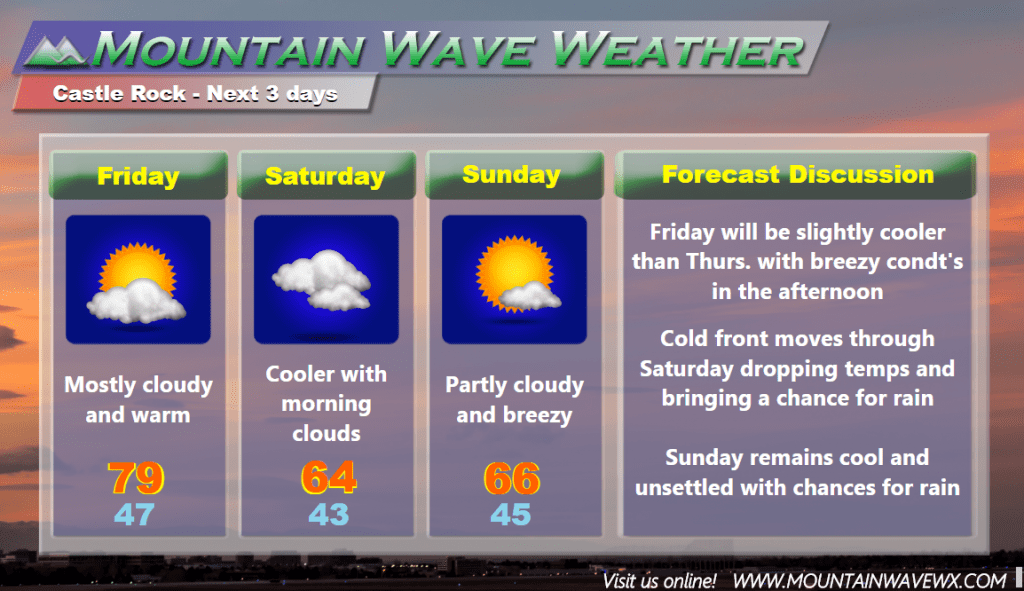 At one time, the storm moving in this weekend looked like a soaker (much like we had last weekend) but models have significantly backed off on precipitation totals. Many areas along the Palmer Divide now look to be in the 30%-60% of seeing any rain. Those areas that are lucky enough to see rain will most likely see below 0.5 inches. This is unfortunate as we really could have used the rain for a lot of these areas.
We'll keep an eye on the forecast for any changes but for now; expect a cooler Saturday and Sunday with breezy conditions. If you have outdoor plans I'd pack some rain gear just in case and some warm-ish clothes wouldn't be a bad idea either. Of the two days, Sunday looks like the best possibility for rain in the morning but no sure shot on that.
Coming Soon!
Don't forget, live streams and Vlogs are coming soon. Stay tuned for more details, but should be a fun way to connect and discuss our interest and love for weather. If nothing else, you'll get to see my smiling face!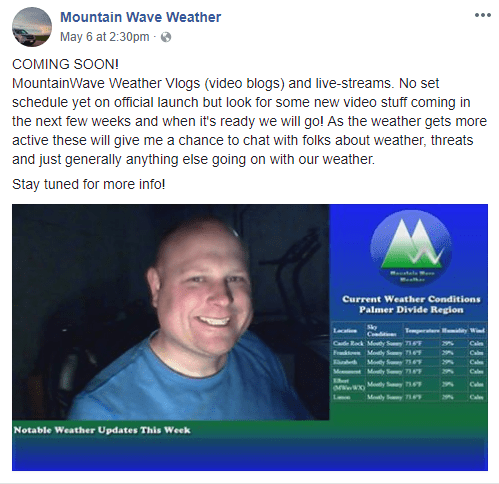 Have a happy Thursday!