Castle Rock Colorado Weekend Forecast for 11/17-11/19, 2018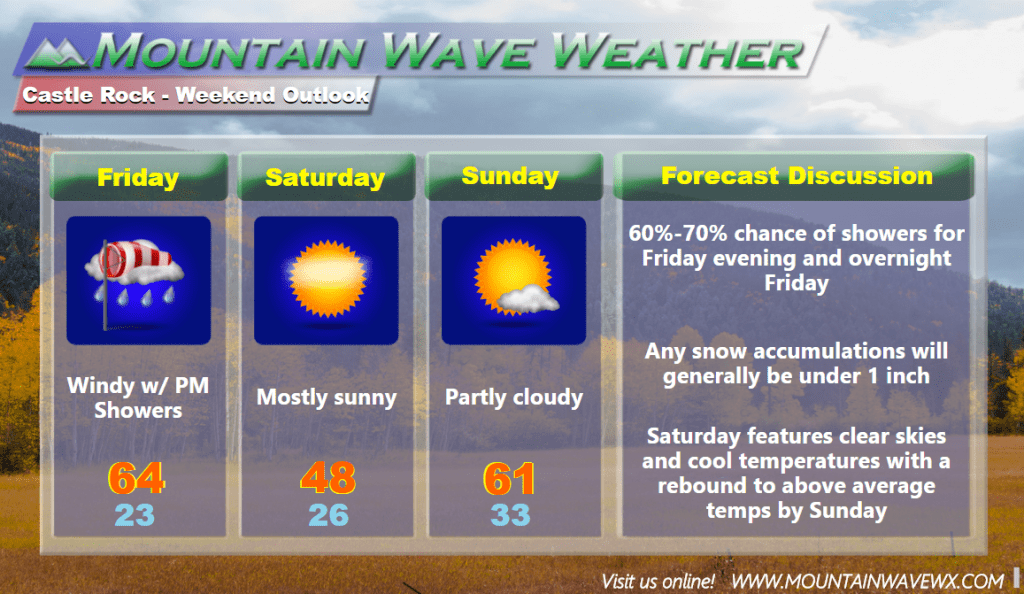 Friday
Expect a warm but windy day earlier on Friday. Winds will generally be out of the Southwest gusting up to 30MPH until a cold front moves through later in the day and shifts the winds. A brief period of rain and snow showers will be possible with the front passage, but snow accumulations should be light. Most areas won't see accumulating snowfall.
Saturday
Clearing conditions will start off for Saturday but the temperatures will remain chilly. Expect high temperatures in the mid to upper 40's with breezy conditions for some areas. Temperatures will quickly cool into the 30's and 20's in the evening hours and overnight into Sunday.
Sunday
Breezy conditions will return to the area under partly cloudy skies on Sunday. Temperatures will warm above average once again topping out in the low 60's. Low temperatures will be in the lower 30's.