Fall is typically a drier and quieter season overall for most of Colorado and a great time of year to get out and enjoy the state for many reasons. Whether you are new to Colorado or been here many years as I have, here are a few things you may (or may not) look forward to in the fall season along the Palmer Divide.
Fall Foliage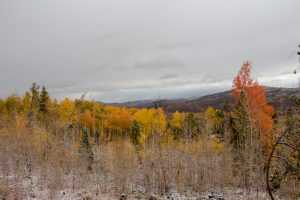 I'll put a rumor to rest right now: yes the leaves are changing early in Colorado this year, but NO it does not mean our winter will be harsh or cold or snowy. Why? Let's take a bit of a look at what types of weather conditions cause the leaves to turn...
In autumn, tree leaves begin to change color as the chlorophyll production slows down and then stops and eventually all the chlorophyll is destroyed. This allows the leaves to change into their brilliant red, yellow and orange colors; it is basically the plant preparing for winter.
Weather conditions throughout the spring, summer and early fall play a huge role in when and how brilliant the colors change and for how long they last.
During spring, a wet growing season is ideal. Drought conditions during the spring (the beginning of the leaf growing season) can cause the sealing barrier between leaf stem and tree branch to form earlier than normal. This in turn, can lead to an early "shutdown" of leaves; they'll drop before they've had a chance to develop fall coloration.
From summer into early autumn, sunny days and cool nights are desirable. While adequate moisture is good during the early growing season, it works to mute colors in the early fall. Cool temperatures and abundant sunshine cause chlorophyll to be destroyed more rapidly (recall that chlorophyll breaks down with exposure to light), thus allowing yellows and oranges to be revealed sooner, and also promoting the formation of more anthocyanins. While cool is best, too cold is detrimental. Freezing temperatures and frosts can kill thin and fragile leaves.
During autumn, calm days prolong viewing opportunities. Once the autumn season arrives, leaves need time for the buildup of chlorophyll to entirely fade and their dormant pigments to fully take over. Gusty winds and hard rains can cause leaves to fall before their full color potential is reached.
**Thanks to thoughtco.com for this information
So why does this make our colors turn early this year in Colorado? Let's review our weather conditions leading up to now and see if we meet the criteria...
Had a wet spring and growing season

. Visit our climate summary pages for a read-up and data.
Sunny hot days and warm nights persisted until August.

During the month of August the days were decently warm but nighttime temperatures dropped

. Again this data can be viewed with our climate summary write-up for August 2017.
The amount of wind we see will determine ultimately how long we have a chance to view these conditions. This remains to be seen.
Long story short, the early turn in colors tells us nothing about what our winter looks like, but it does give us a great idea of how our spring and summer went.
All in all, the colors will be phenomenal this year so make sure you get up there and see them!
---
First Freeze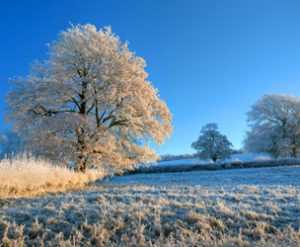 A "Freeze" is defined as a period of time where the temperature reaches or remains below 32 degrees for a significant amount of time (often several hours.) This often ends the growing season and can damage sensitive vegetation. Here's a look at some of the freeze data available:
| | |
| --- | --- |
| Earliest Date of First Freeze: | September 8, 1962 |
| Latest Date of First Freeze: | November 15, 1944 |
| Average Date: (since 1872) | October 7th |
First Freeze Last 5 Years:
October 6, 2016
October 28, 2015
October 3, 2014
October 4, 2013
October 5, 2012
As you can see, on a typical year we experience our first freeze during the early part of October. However, we can experience the first freeze much later in the month!
---
First Snowfall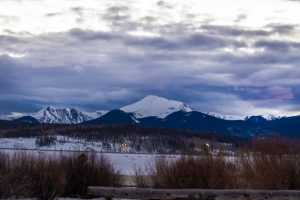 Fall is also typically the season we see our first snowfall in. In most cases the first snowfall is right around the middle of October and constitutes at least 0.1 inches of measurable snowfall accumulation. Interestingly enough though, we have begun to see our first snowfall shift later into November the past few years. Will that trend continue this year?
| | |
| --- | --- |
| Earliest Date of First Snow: | September 3, 1961 |
| Latest Date of First Snow: | November 21, 1934 |
| Average Date: |  October 18th |
First Measurable Snow Last 5 Years:
November 17, 2016
November 5, 2015
November 11, 2014
October 18, 2013
October 5, 2012
---
Have any additional questions about fall in Colorado you've wanted to know?
Post them on Facebook or on our website and we'll answer them!