The big story along the front range of Colorado today has been the wind gusts. Most stations in the Castle Rock area reported between 40-50mph gusts with our place near Elbert reaching over 60mph. No surprises here as La Nina later winters and early springs are notoriously windy.
The wind is the major story across most of the state but in the mountains the story will be snowfall combining with the wind to create hazardous travel conditions.
Closer to Home
Winds will decrease slightly tonight after sunset but expect gusty conditions to remain through the night into tomorrow morning with strong winds mainly out of the West.
A cold front will move through tomorrow afternoon and you'll notice it due to a drop in temperature and a big shift in wind direction. Winds today have mainly been out of the Southwest and West, the frontal passage will shift winds to the North and drop temperatures.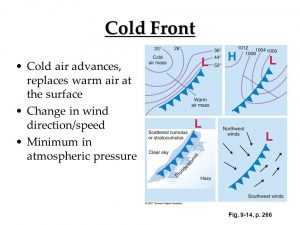 We are still tracking a slight chance of snow with this storm system but just like many we've seen this past year, the direction out of the Northwest means there is limited moisture available. You know what that means! Wind, colder temperatures and small amounts of snow.
The latest Nam3K shows scant snowfall across the plains for Thursday night into Friday morning. It is worth keeping an eye on the Palmer Divide region especially East of Castle Rock as many models have a "bullseye" over that area, but keep in mind a bullseye in this case means an inch of snow where most other areas get nothing.
The timing with models varies with the snowfall but suffice to say, be prepared for the POTENTIAL of travel impacts late Thursday night into Friday morning. With the warmer mid levels of the atmosphere we can't count out the possibility of freezing rain or fog creating some ice on the roads for Friday morning.
Stay tuned here, we'll keep an eye on this storm and be sure to pass  any updates along. This storm looks pretty minor overall, but as you know things can change in an instant!