General Summary
September 2017 finished up very close to average in many aspects for the month, but if you took that at face value you wouldn't get the complete picture of how the month actually went. The month of September is historically a bit drier, calmer with warm sunny days and cool crisp nights. We didn't see much of that until the last week of the month. In fact we saw many scorching days in the 90's to start out the month.
Castle Rock Weather Summary
Keep in mind, my weather station is on the West side of I-25 so depending on where you live around town, you may have seen much more rain than I did. Alternatively, temperatures were pretty consistent for all areas across the Palmer Divide, with nearly everyone ending below average for the month.
Departure From Normal Temperature and Precipitation in August 2017
Analysis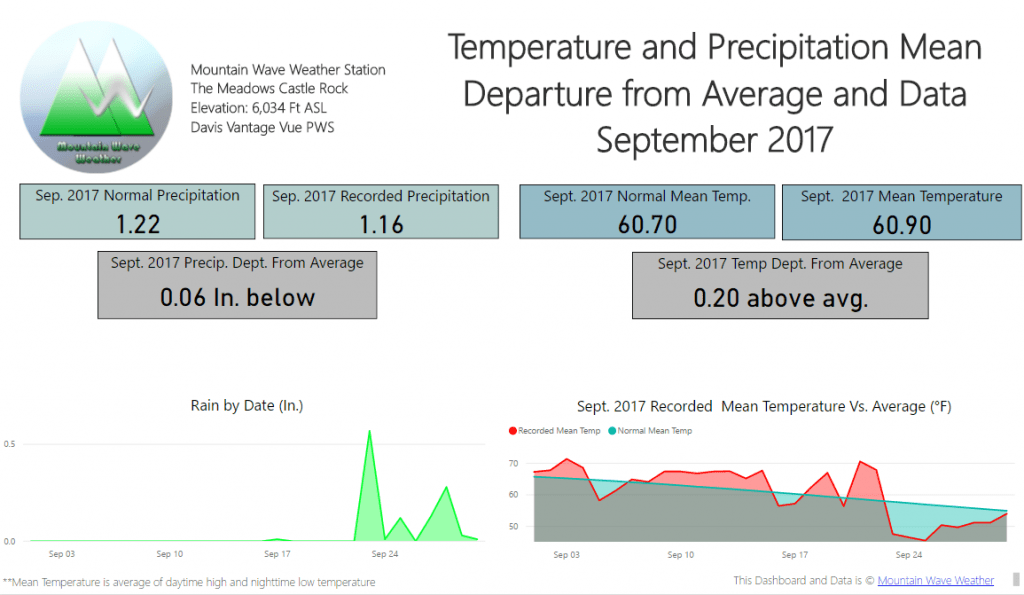 The mean temperature finished just slightly above average coming in at 0.20 inches above average. This really tells the power of the cold fronts that moved into the area during the last week of the month as the entire first 2/3 of the month was an absolute scorcher!
Precipitation was non-existent until the last week of the month. You can see from the graphic above that no rain was recorded until September 17... a paltry 0.01 inches. By the last week of September the sky opened up a bit with decent rain totals nearly all of the last 6-7 days of the month.
September 2017 Highlights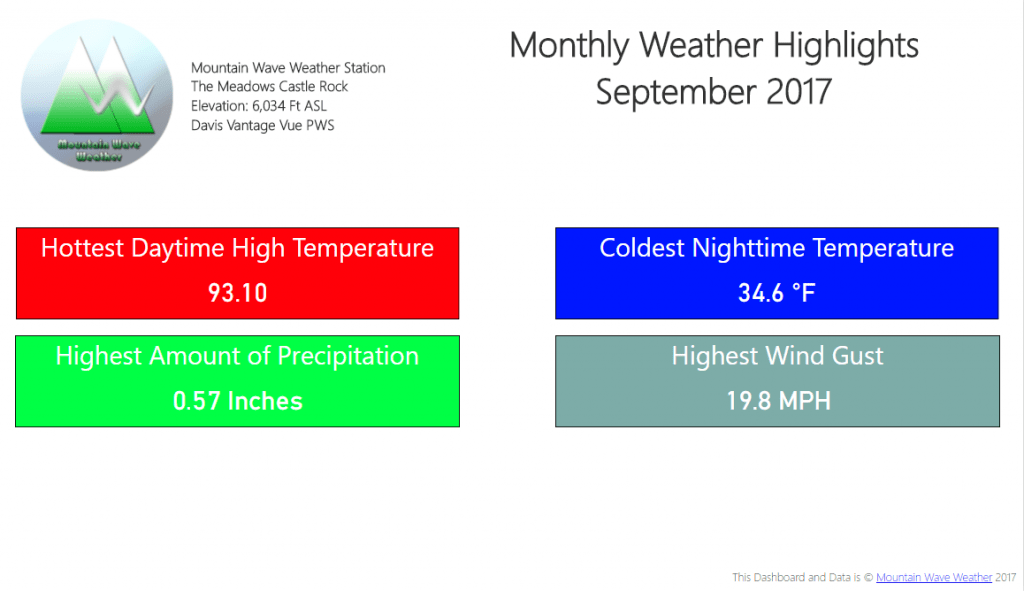 From a high temperature of 93.1 degrees to a cool low temperature of 34.6; September lived up to its role as a transitional season month in Colorado. Very warm temperatures dominated the majority of the month, but much cooler temperatures followed for the last 7 days. This is truly fall in Colorado!