We are posting our first severe weather risk areas map today! Just another reminder that storm season is about to kick off across Colorado. Today's marginal risk mainly includes Northern and Northeastern Colorado as this areas looks most favorable for strong and severe thunderstorms to develop. Conditions aren't great though; I suspect the main threat out of any strong or severe storms will be wind and to a lesser degree hail.
Here's a quick refresher on Severe Thunderstorm Risk Categories: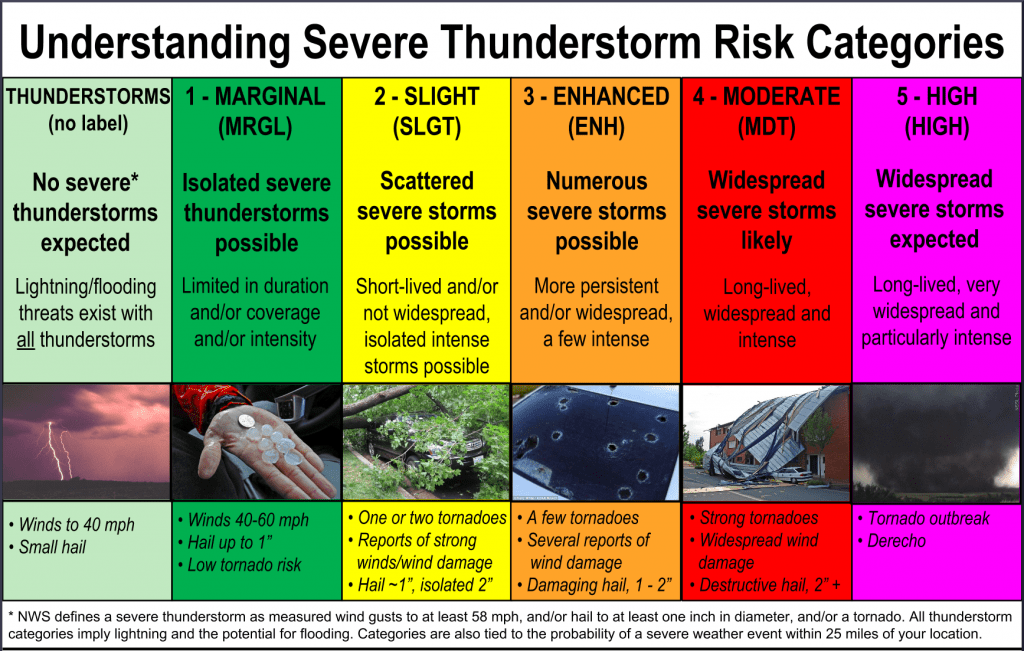 ---
The Next 3 Days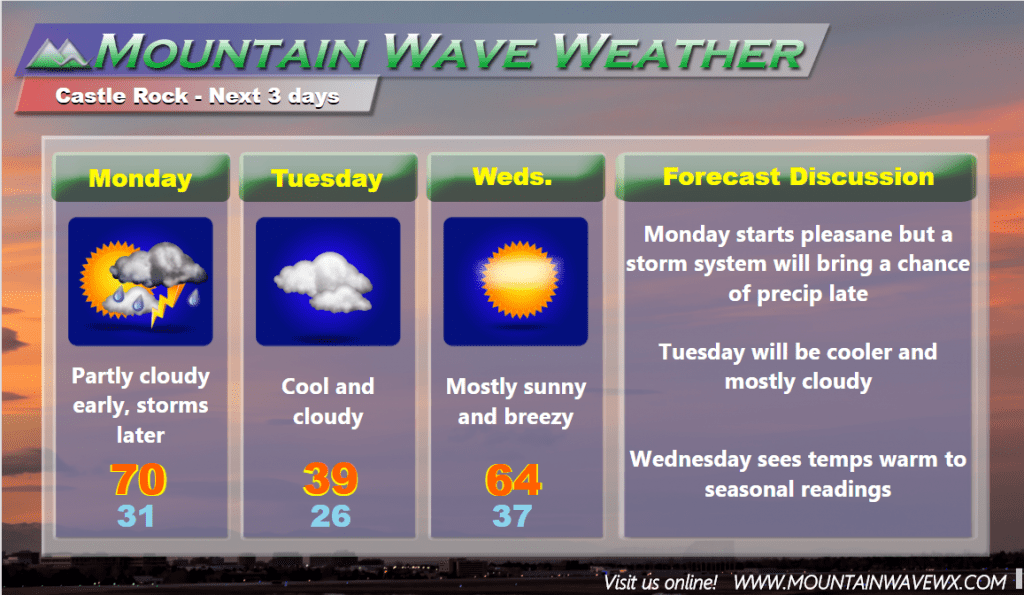 All in all, not a bad looking week ahead, after the storm late Monday and Tuesday... the rest of the week returns to seasonable weather with pleasant daytime temperatures and chilly nights.
We will keep an eye out for any interesting storm activity Monday and update if needed but chances look relatively low for anything strong or severe across the Palmer Divide.