So for many of us this storm went as expected, but for several folks our latest snow storm was a bit of surprise.
Driving out and about myself last night, I can tell CDOT was as surprised as many meteorologists were - the roads were in pretty bad shape.
Here's a look at snow totals across the Palmer Divide: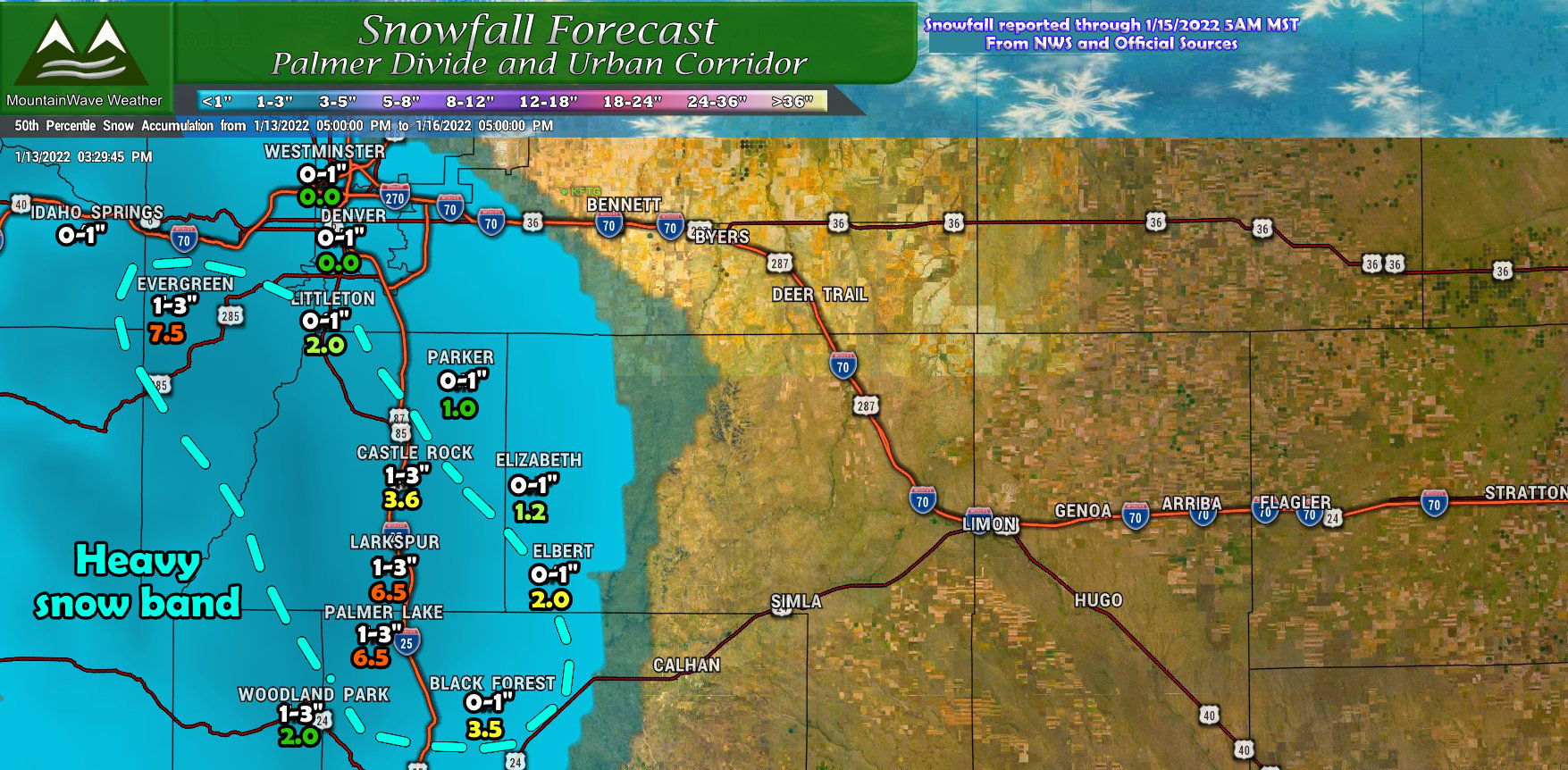 I've highlighted the areas that saw a heavy snow band sit across their area for quite a while and those areas definitely busted high in terms of the snow fall forecast. Areas outside of that zone were pretty spot on. Road conditions deteriorated rapidly under the snow band and travel was definitely tough.
---
Analysis
Initially as the storm first rolled through, we saw lift establish with the moisture right along the cold front.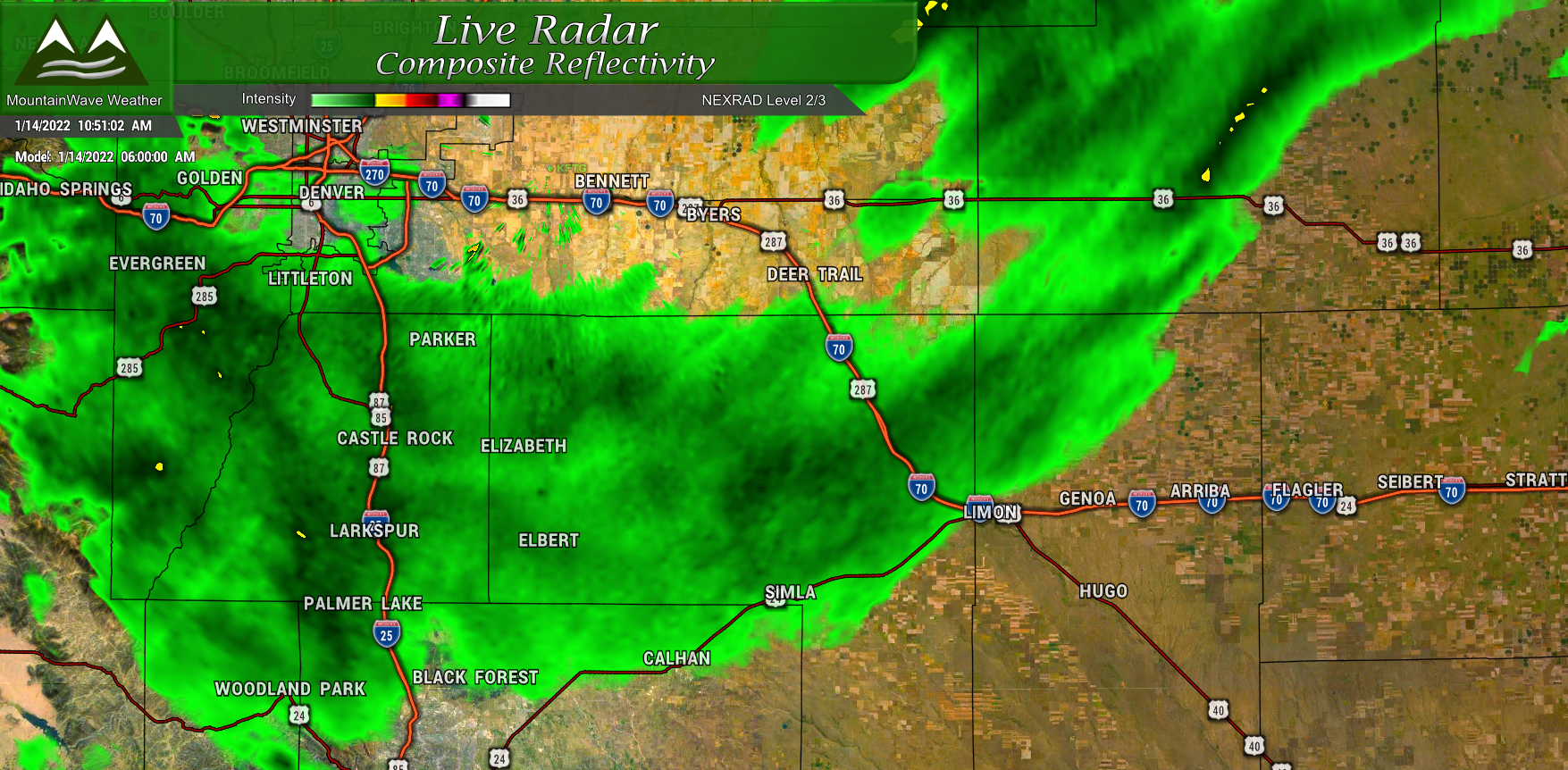 According to guidance we expected this with a tapering off of snow for most areas except for right along the Palmer Divide. That part of the forecast did actually verify as the snow band set up over the Palmer Divide later in the day and continued to put down snow for a good portion of the day. With the intensity and how quickly the snow came down, snowfall was able to accumulate higher than initially expected.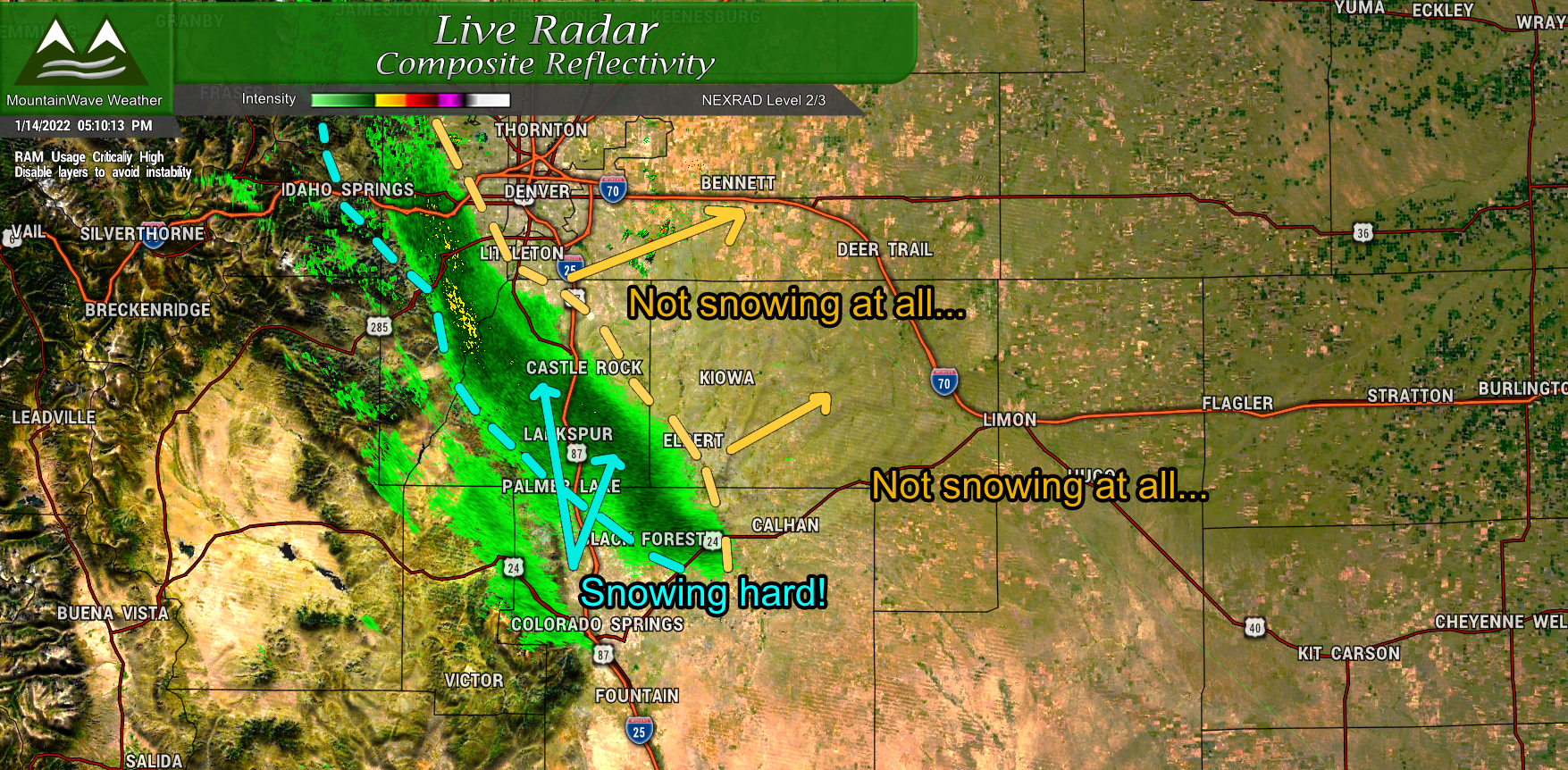 I'll be honest, I harp on models quite a bit, but in this case they nailed the location of the heavy snow band. That's a rarity! What they did not do well is estimate the intensity or duration of that snowfall band. Nothing I saw in the data yesterday would lend itself to a heavier snowfall event, whether in the models or in my forecast process.
As we all know, it turned out otherwise.
Here's a quick look at what the models suspected on 1/13/2022
Euro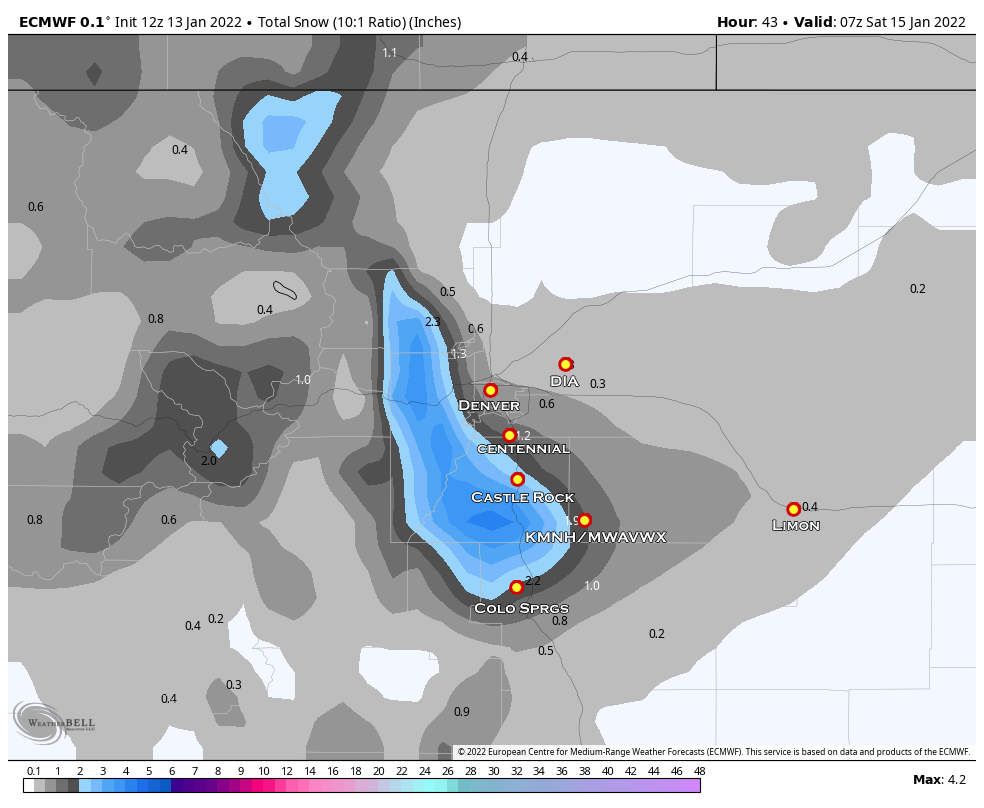 Nam3K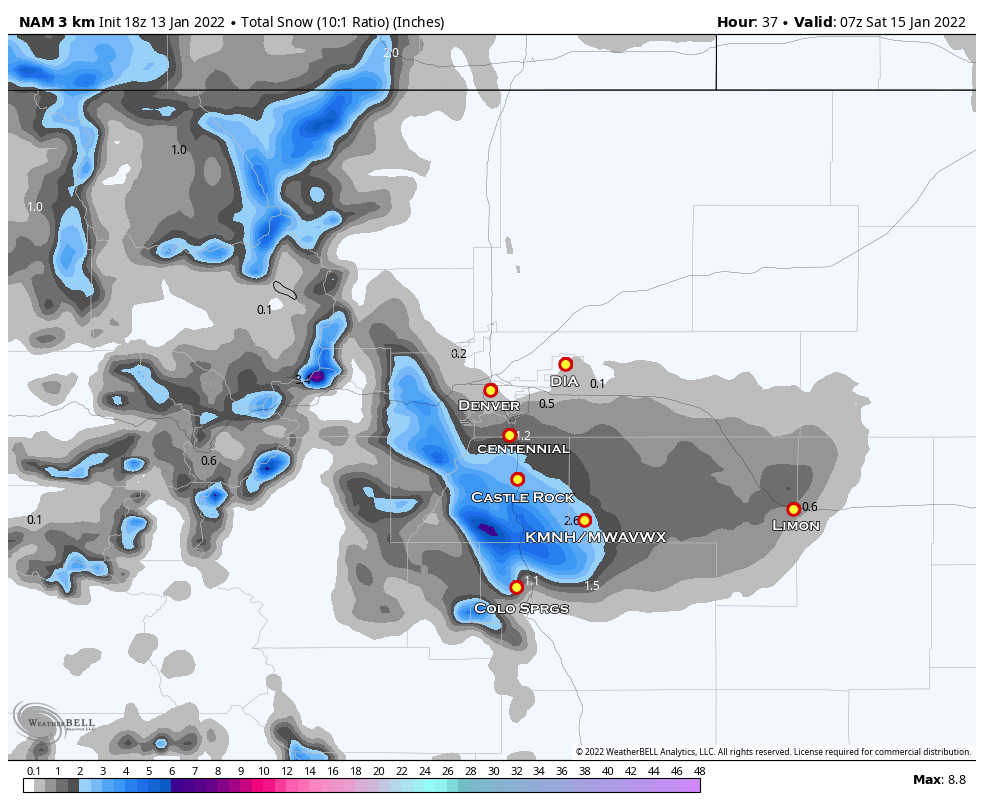 ---
Summary
Stronger than anticipated upslope, higher intensity snowfall and longer duration of snowfall all contributed to a busted forecast for some areas. As much as I would like to get them all right, that just isn't how it works in meteorology. Hopefully everyone stayed warm and safe, our next show at snow looks to be around the middle of next week.
I'll have updates on that as needed! Have a great weekend!