Radar Loop Through 10AM

Colorado's winter storm has performed as expected going into Monday night and Tuesday though,  as you can see from the radar loop above, the main energy of this storm has left Colorado. This will bring heavy snow and blizzard conditions to many areas in the midwest throughout the day. We still expect to see some light to moderate snowfall along the front range of Colorado as left over moisture and lift continue to combine today, so expect a bit more snow this morning.
Snowfall Totals So Far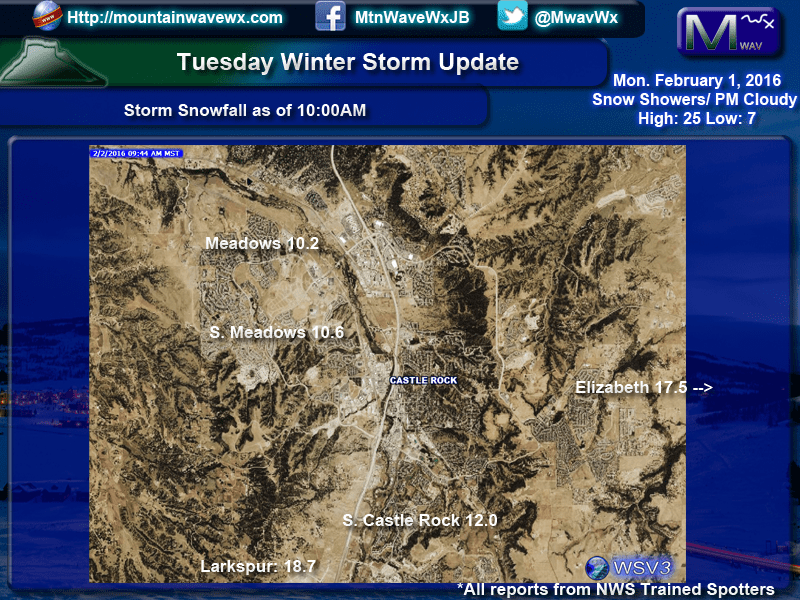 A look at the snowfall totals from this morning shows a bias towards East of town and South of town for higher snowfall. Areas in and around town generally seem to be between 10-12 inches. These numbers are from the NWS and are from trained spotters so they have been verified for accuracy and measured through a stricter protocol. The main issue with measurements today is the blowing and drifting snow, it makes some areas collect more snow than others so we have to account for this.
For the Rest of Tuesday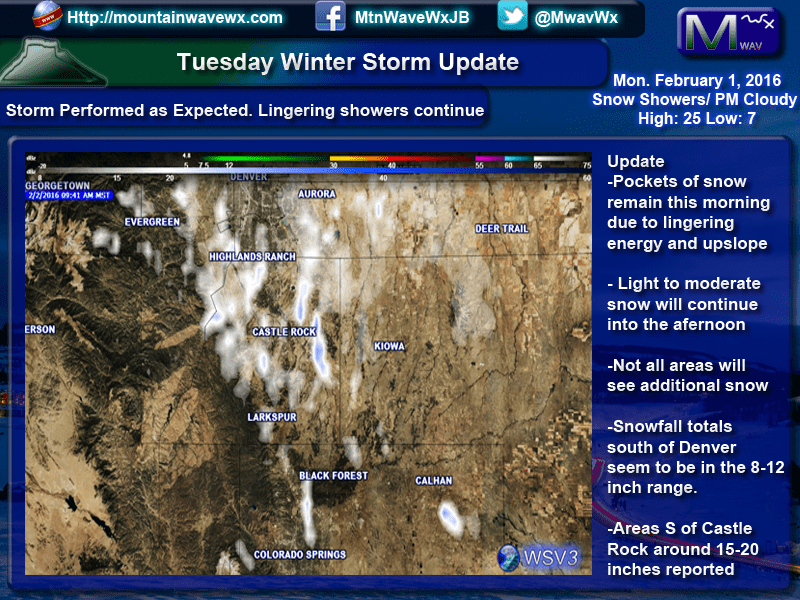 Expect light to moderate snow to remain throughout the morning with gradual clearing this afternoon. We should see cloudy to party cloudy conditions into the late afternoon and overnight hours. This will make for very cold evening so bundle up!