Storm chasers from across the country are banding together today to honor one of their own. Corbin Lee Jaeger, 25, was killed in a tragic collision with two other storm chasers outside of Spur, Texas. Preliminary reports suggest that the other vehicle–containing Kelley Williamson and Randy Yarnall of Missouri, contracted by The Weather Channel–ran a stop sign before colliding with Jager's Jeep.Unfortunately none of the three would survive the terrible accident.
Jaeger originally grew up and lived in Castle Rock, Colorado before moving to Arizona. He was a dedicated storm chaser who had a HAM operator's license and used his weather skills to spot dangerous storms in order to relay vital information to the National Weather Service.
I met Corbin at the 2017 National Storm Chaser Convention and while I didn't know him too well, his passion for weather was immediately apparent to me. He spoke of his past experiences and his desire to move back to Colorado, hopefully to the Castle Rock area and continue storm chasing the high plains of Colorado.
The tribute for Corbin Jaeger, planned by Mike Scantlin will take place on Monday, April 3rd at 1:00 PM. The tribute will be conducted using storm spotter's GPS beacons, which can be manually set to a specific latitude and longitude via applications like Spotter Network and Radarscope.  At 1PM, spotters from around the nation will coordinate to set their GPS beacons to light up Colorado, Jaeger's home state, with his initials. Some participants will drive to specific locations in Colorado while others will use manual GPS settings to change their location.
--Source North Texas Severe Weather
---
My Thoughts
Today is a day in remembrance of a young storm chaser whose life was cut short. I have strong feelings about Storm Chasing and the dangers that come with it. Corbin was out there chasing and relaying information to the National Weather Service, he didn't care for fame or publicity, he was just out there enjoying the beauty of mother nature and weather.
I will have a larger post up about storm chasing in general at a later time, but that's for another time. Today is for Corbin, RIP buddy!
---
The Tribute Map
---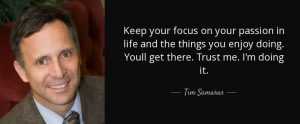 ---