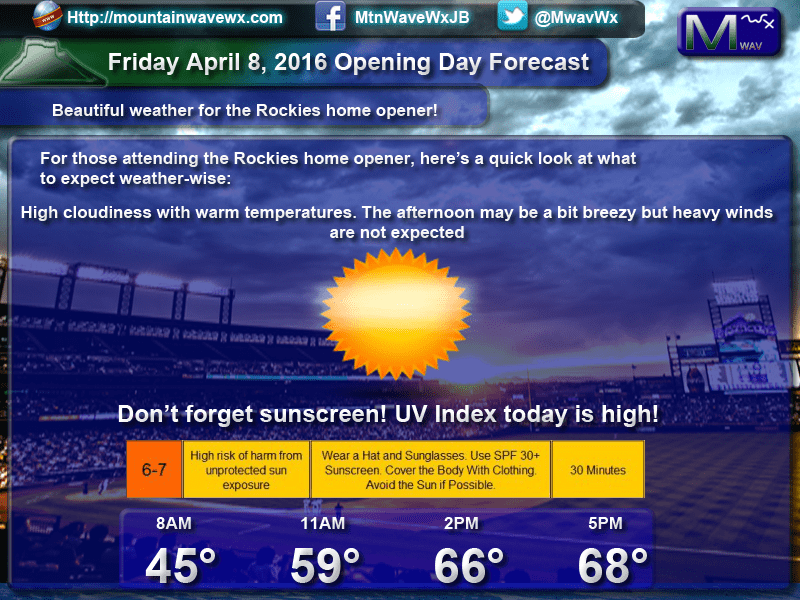 It will be a great day for baseball as we expect warm temperatures, mostly sunny skies and lighter winds. The big item you will want to remember today, if you are attending the game is sunscreen!
The UV index today is 7.7, this means a highs risk of sunburn from UV radiation. It's a good idea to wear sunscreen as most people without it will begin to burn within 30 minutes.
Have an excellent Friday and go Rockies!