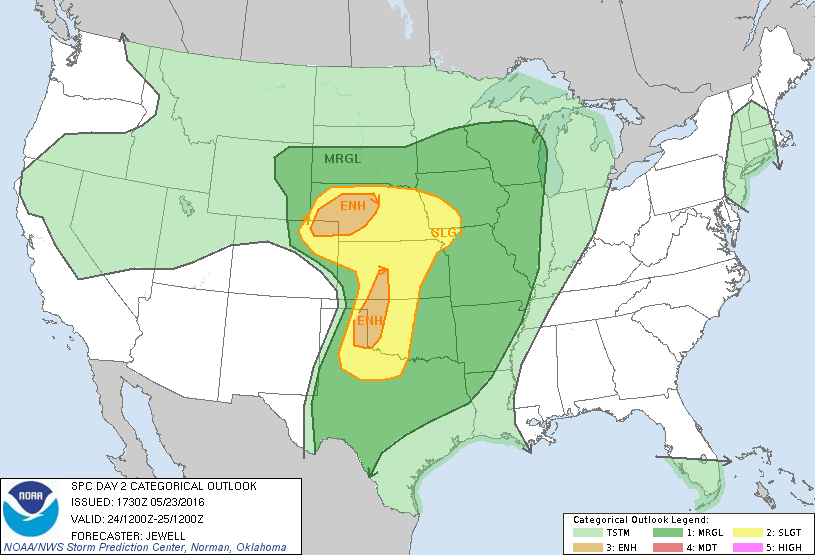 Folks living in Northeastern, Eastern and to some degree, Central Colorado will need to be on the lookout for possible severe weather during Tuesday.
At this time the main threat looks to be East and Northeast of Denver, my concern is that these things tends to change on the day of, so if it wobbles further East by Tuesday morning we should be ok overall along the front range. Alternatively, if it moves further West, many communities along the front range could be in the slight to even enhanced risk areas.
I'll have a full post with details up early on Tuesday morning with the main threats and how this storm system is evolving. For now, be prepared for some bumpy weather in the afternoon along the front range tomorrow.
Have a great Monday!