Latest Look at Snow Totals Around the Area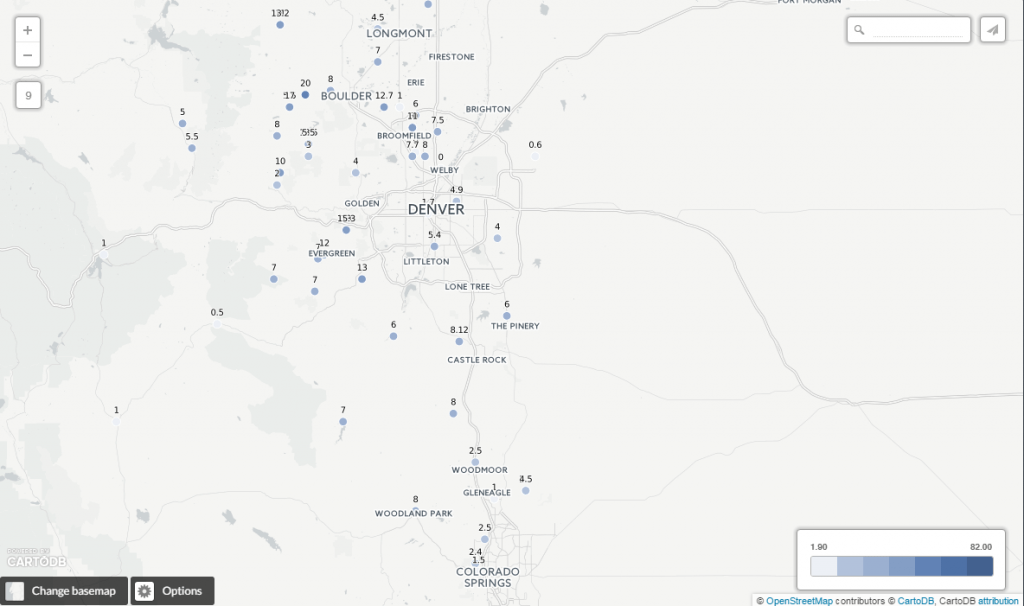 This update is as of 11AM, the snow is coming down pretty fast and furious so these may be higher by now.
The storm continues this afternoon and will continue throughout the afternoon but should begin to lighten up by the evening hours.
The latest look at the radar shows: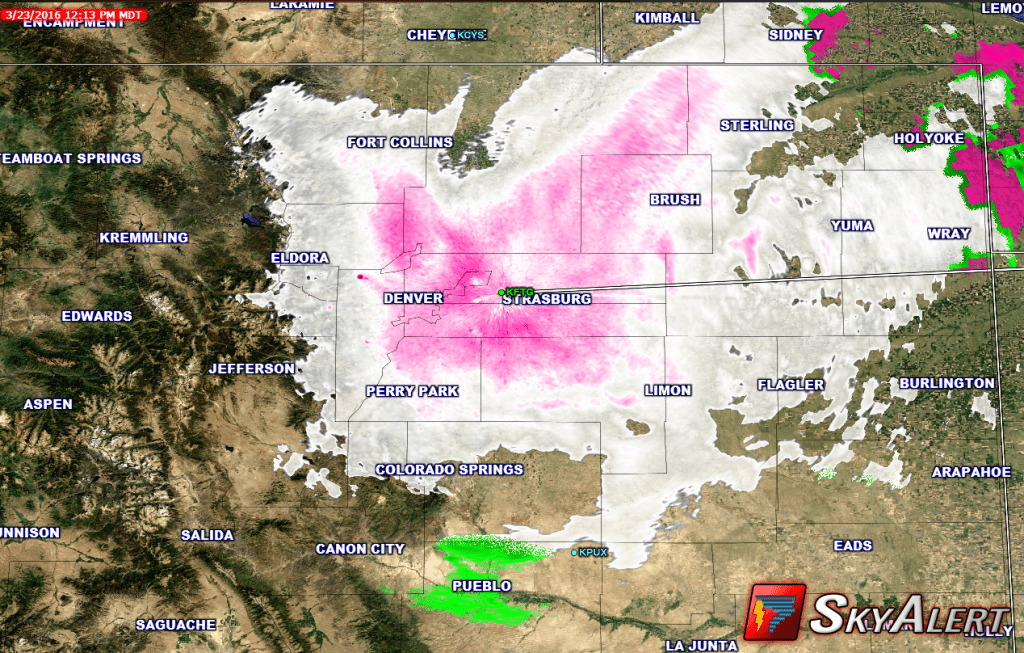 You can see the pink gradients, this shows heavier bands of snow in and around the Denver area. We are also seeing moderate to heavy snow fall in Castle Rock as those bands of heavy snow will continue to slide South and East so expect more snow in the hours to come.
Taking a look at our short term models, they show snow through about 6-7pm. The heaviest stuff will probably begin to lighten up by the afternoon to early evening hours with lighter snow lingering through 6-7pm. The shot above from the HRRR shows the storm energy leaving the state and pulling the snow with it.
The Rest of the Afternoon
Moderate/Heavy snowfall through the afternoon into the evening

Strong winds up to 60mph, sustained 30-40mph

Hazardous road conditions (some roads are already closed)

Strongest impacts will be felt along the Palmer Divide the rest of the afternoon 

This means you guys in Parker, Castle Rock, Elizabeth, Franktown, Kiowa, Limon...

Power outages may continue to be an issue throughout the day

Traction laws are in effect for I-25 (means your car needs snow tires/chains, trucks need chains)

TRAVEL IS NOT RECOMMENDED THIS AFTERNOON
Stay tuned, I'm still tracking this storm!