After a wild round of storms moving through the area that produced everything from tornado warnings to hail and wind, things will be a bit quieter today.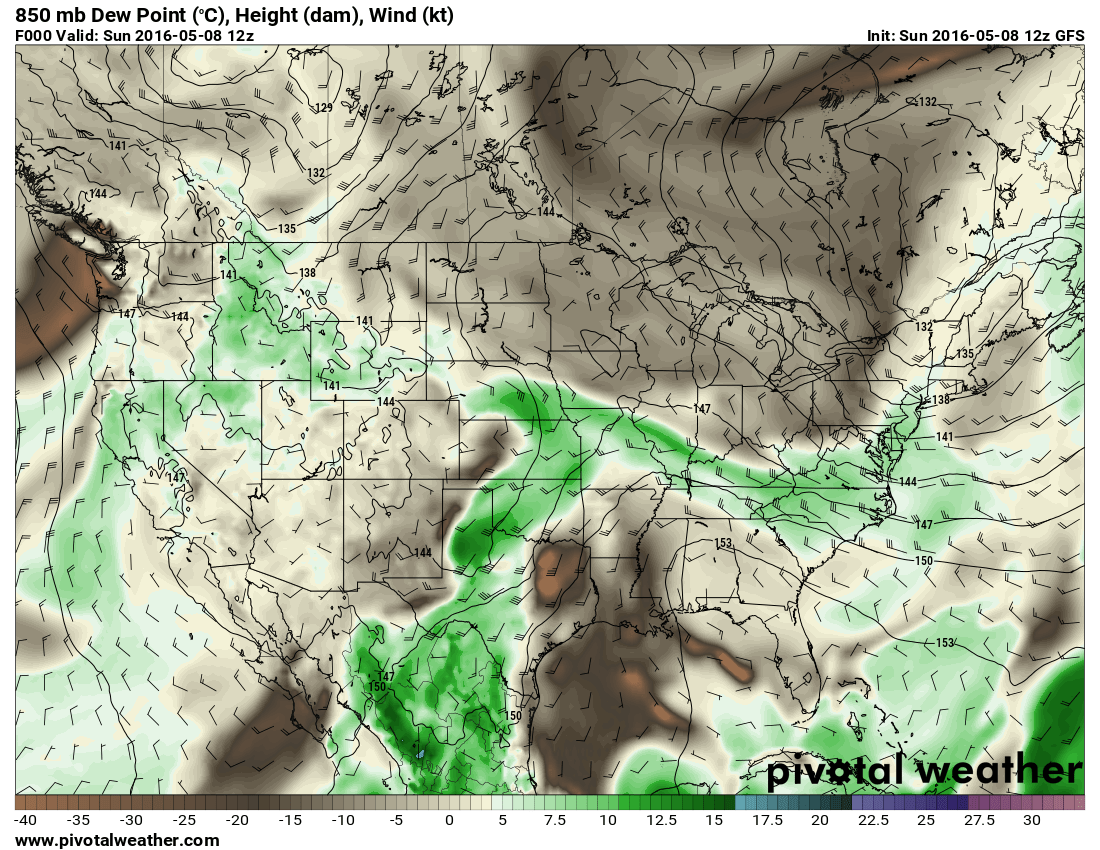 The storm system and associated energy that moved through yesterday has continued East and will make for some nasty weather in Central Kansas and into Oklahoma. The greens illustrate higher dew points in the image above (more moisture in the air.) You can see the grays and browns left behind in Colorado, the drier air will keep the nastier severe weather away from us today.
That's not to say we won't see any storms though, the HRRR model shows a few pop-up thunderstorms forming over the Palmer Divide area around 12-1PM and moving Northeast towards Denver and points East.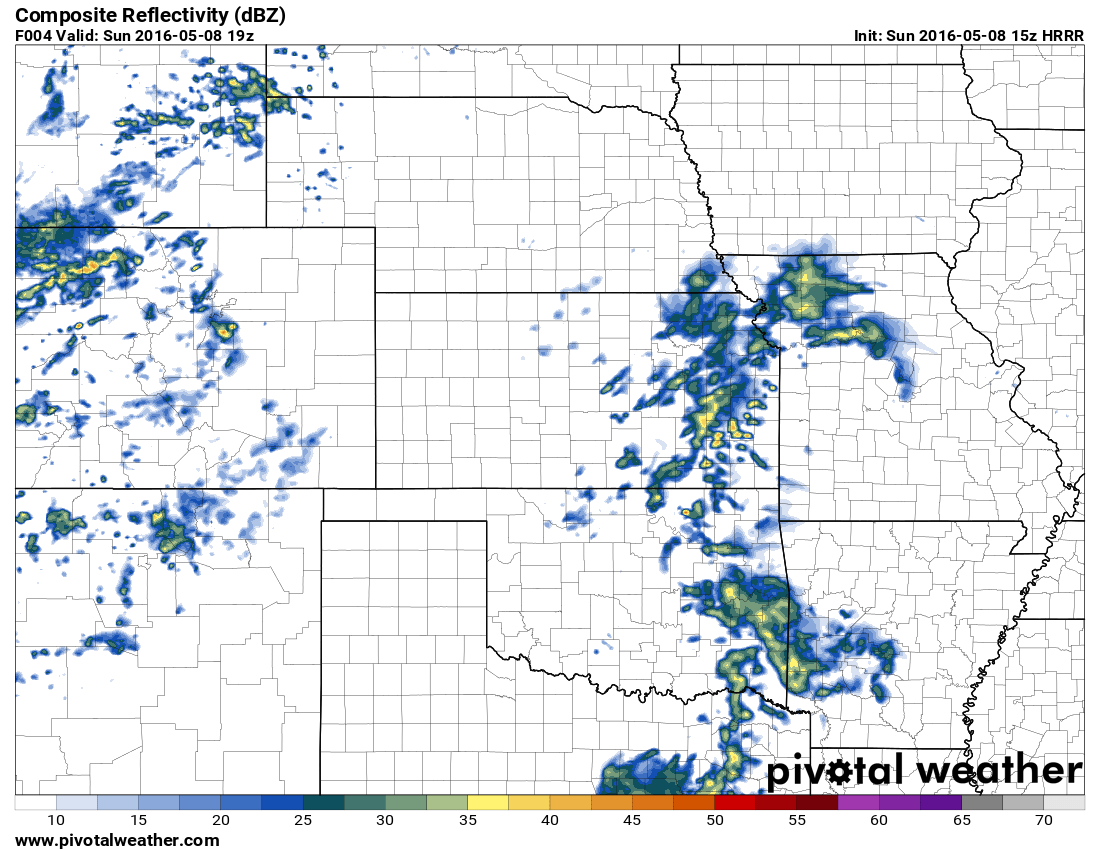 Severe weather looks very unlikely but wouldn't be surprised to see a few of these storms produce small hail and gusty winds when they initially form. Nothing too bad today, but still stay aware for lightning and small hail if you're out and about. Any storms that form should move quickly off to the Northeast and as the atmosphere stabilizes additional storms will have trouble forming or growing as large as the initial wave.
Other than that, enjoy our nice day; temps should be in the mid to upper 60's. Happy Mother's Day!