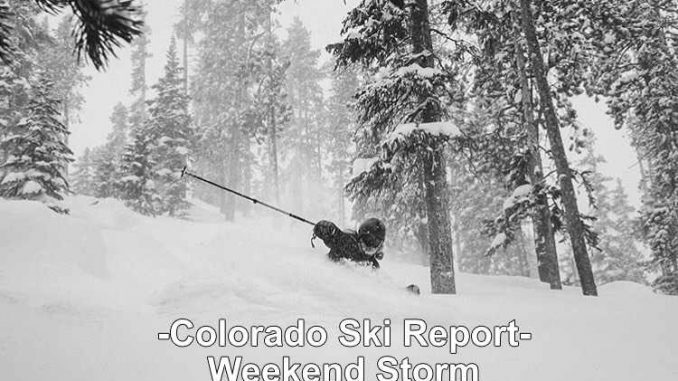 A powerful storm this past weekend dumped a decent amount of snow across nearly every Colorado Ski Resort. If you were able to navigate the nightmare that has become I-70 and the challenging weather conditions, you were rewarded with power days galore!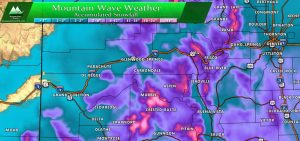 Here's a quick look at how the main resorts did!
72 Hour (Through Monday Morning) Snowfall Totals From This Weekend's Storm
| Ski Area | Storm Total Snowfall Amount |
| --- | --- |
| Arapahoe Basin | 24" |
| Aspen Snowmass | 24" |
| Breckenridge | 41" |
| Copper Mountain | 22" |
| Eldora | 18" |
| Keystone | 23" |
| Loveland | 36" |
| Monarch | 31" |
| Steamboat | 20" |
| Vail | 28" |
| Winter Park | 28" |
**These are NWS reported totals and may not always agree with what is reported from the ski area
How Are We Doing This Year?
Overall snowpack is doing quite well in Colorado for this time of year. You can see the graphic below for the Colorado River Basin shows this particular basin as just slightly above average for this time of year. You'll notice that we are pretty close to where we were last year at this time and well above WY 2018 (a water year also called a hydrological year runs from October 1 - September 30 each year) which is good news!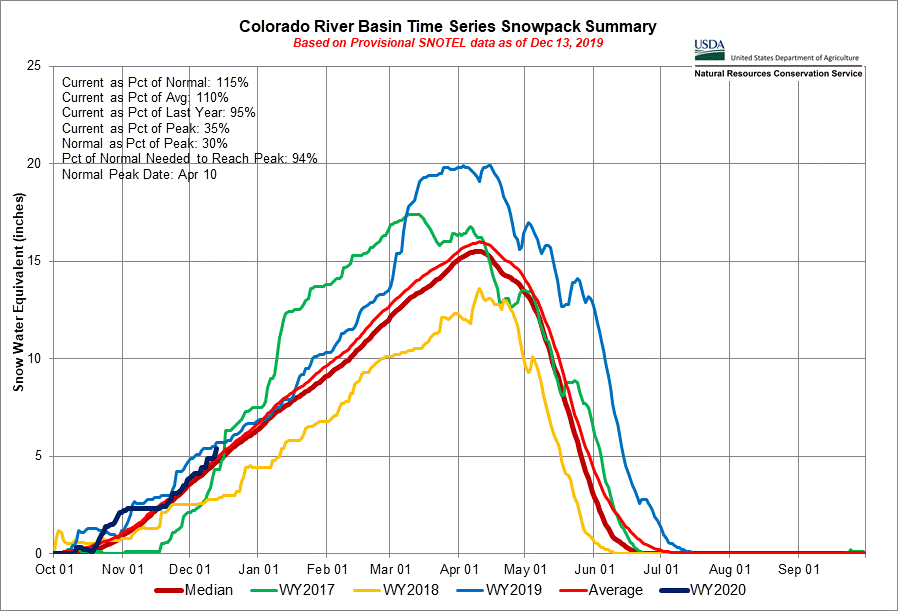 When you look at all the other basins as a percent of average you get this: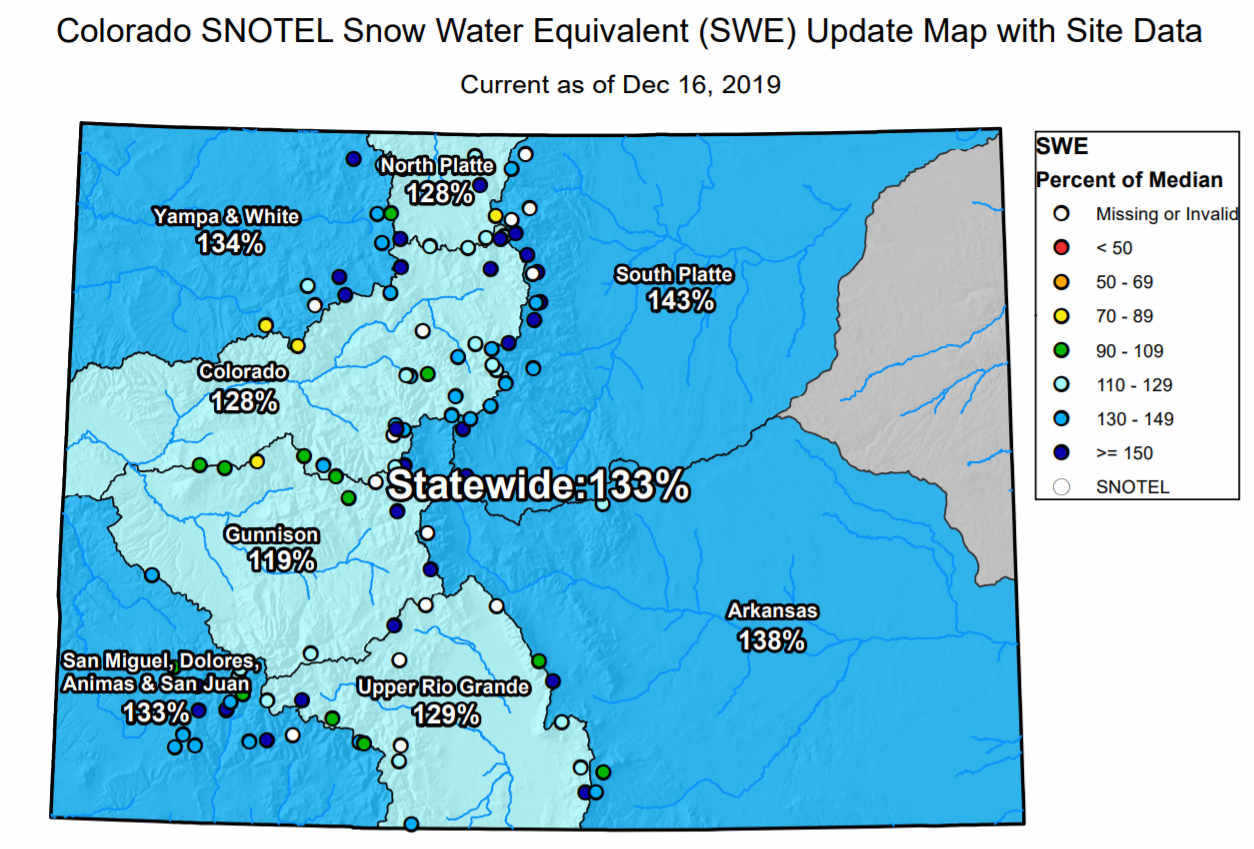 Will This Trend Continue?
We've seen a lot of great early season snow in the hills this year and I think the pattern will continue in the short term. We will have dry periods here and there, but generally when we get a good start like this the snowpack holds pretty steady unless we see abnormally warm and/or dry conditions.
A lot of the longer range stuff I'm seeing has the year around normal to slightly below normal for snowpack. As you know, I don't put a ton of stock in forecasts more than 10 days out, but I think the year will end up doing pretty well. I can still see several chances for decent storms in the shorter range models... just how much they impact Denver and where they hit in the mountains are details we can't tell yet, but the fact that we see consistent storminess for the Western U.S. is encouraging!